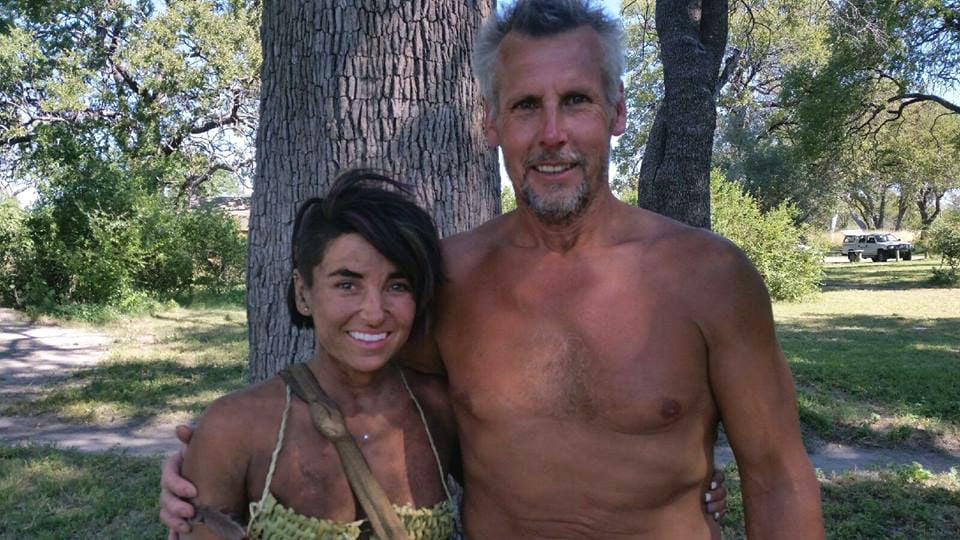 Joe Brandl guessed Discovery hoped for conflict when pairing him with Andrea Lopez for Sunday night's season five episode of "Naked and Afraid."
Brandl, after all, is a 55-year-old cowboy from Dubois, Wyoming, who is conservative, Republican and Catholic, while Lopez is a 29-year-old liberal lesbian from Moab, Utah, who is Mormon with a partially shaved head and tattoos, and "loves Obama and loves Starbucks."
"I'm sure they thought when these two meet there's going to be fireworks, but that wasn't going to happen," he said in phone interview Monday morning.
Instead, the rugged Brandl -- who grew up in Edgar, graduated from the University of Nebraska-Lincoln and has a bunch of family in Lincoln -- built a bond with the petite Lopez that really came across on camera.
They dedicated their survivalist journey to loved ones back home battling illness.
"We connected on a level," Brandl said. "There were other people in our lives fighting to survive something that was 100 times more difficult than what we were doing for 21 days. We knew there were other people in the world in much worse shape than we were in. Having that attitude helped us through."
Discovery's survivalist reality series strands complete strangers -- usually a man and a woman -- in some desolate location without food or water and, well, clothes. The goal is to make it three weeks without -- as Brandl put it -- "tapping out."
Brandl and Lopez found themselves in Namibia, where hippopotamus and Lopez's demons -- the former police officer was once diagnosed with post-traumatic stress disorder -- proved to be the biggest threats. A hippo even visited their camp on their first night.
"I felt so protective over her," Brandl said.
The duo faced some other struggles: food was scarce, one night Brandl accidentally torched their shelter, and Andrea was unable to poop the entire time they were there. But overall, they came through the experience unscathed, becoming close friends in the process.
"When one of us was down or one of us was tired or one of us was not feeling well, the other just stepped up and took care of it," Brandl said.
You can see clips from the episode, titled "The Darkest Hour," including Brandl's casting tape and his and Lopez's post-Namibia interviews at Discovery.com.
Stay up-to-date on what's happening
Receive the latest in local entertainment news in your inbox weekly!