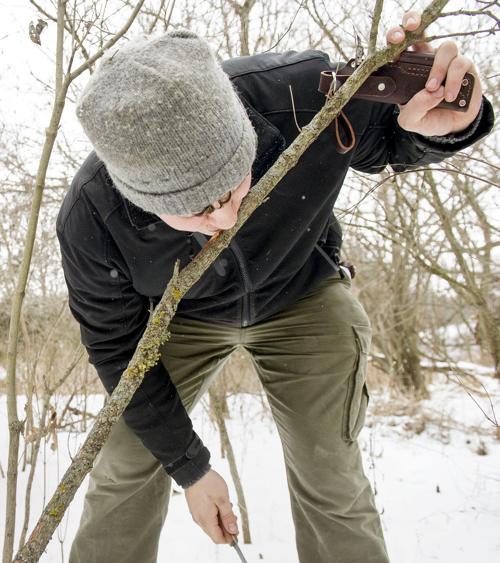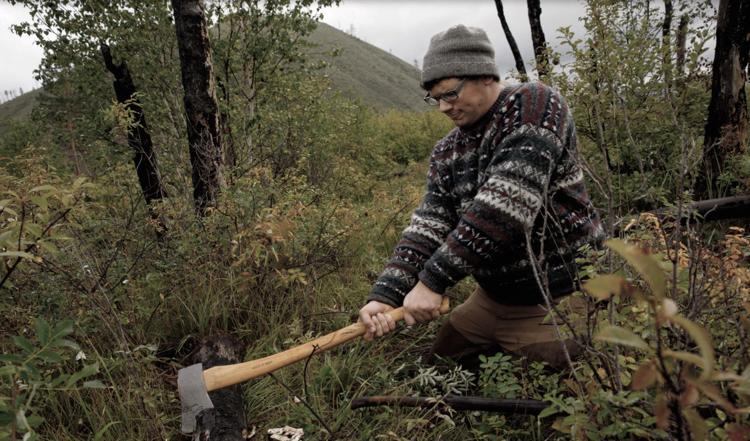 The crowd at the Railyard grew quiet at the end of Thursday night's finale of the History Channel's survivor series "Alone."
And then fans of Lincoln's Sam Larson broke into cheers.
There was the 25-year-old's face on the big screen. A young father and husband and wilderness guide. The last contestant standing after weeks on his own in the Mongolian winter and the winner of $500,000.
"They're transferring the money to my bank account, so I'm just kind of waiting," Larson said Friday morning.
The Lincoln High graduate was greeted by nearly 300 people who turned out to see if he'd take the grand prize.
"Friends and friends I didn't know and family and family I didn't know and then strangers I didn't know."
He shook a few hands before the show began and a few more after it was all over.
You have free articles remaining.
"It kind of felt like 'The Walking Dead,' all these people coming toward me."
The man who is comfortable living on his own in the wild retreated until the crowd thinned. But he'll be back on TV next Thursday with his fellow contestants to talk about the experience in a reunion show.
The show flew his wife, Sydney, out to greet him after the second-to-last contestant called it quits, and their reunion was filmed for the finale.
"She had to line up a week's worth of babysitting in 24 hours and find snowpants."
Larson posted his immediate reaction to the win on Facebook after Thursday's finale:
"I gotta say, I honestly feel like 'winner' is a weird title. How do you 'win' against nature? You really don't. You just have to live as much as you can and be thankful for the time you get to spend in the natural world. I'm enormously honored to call the other nine participants my friends."
Larson has been on the History Channel reality show before and progressed to the finals, but didn't win in 2015.
"Of all the groups I've ever been a part of, I'm most proud to be in the 'Alone' family, and of course, my immediate family," he wrote Thursday night.
"It's been an honor to see the personal journeys of these individuals and I hope that what they've learned through their experiences will stay with them forever. Sorry for the potential run-on sentences of this post. Ironically I am on the toilet trying to rush through this."