Across the Remote
Jeff Korbelik: Hulu comedy revisits Johnny Carson's era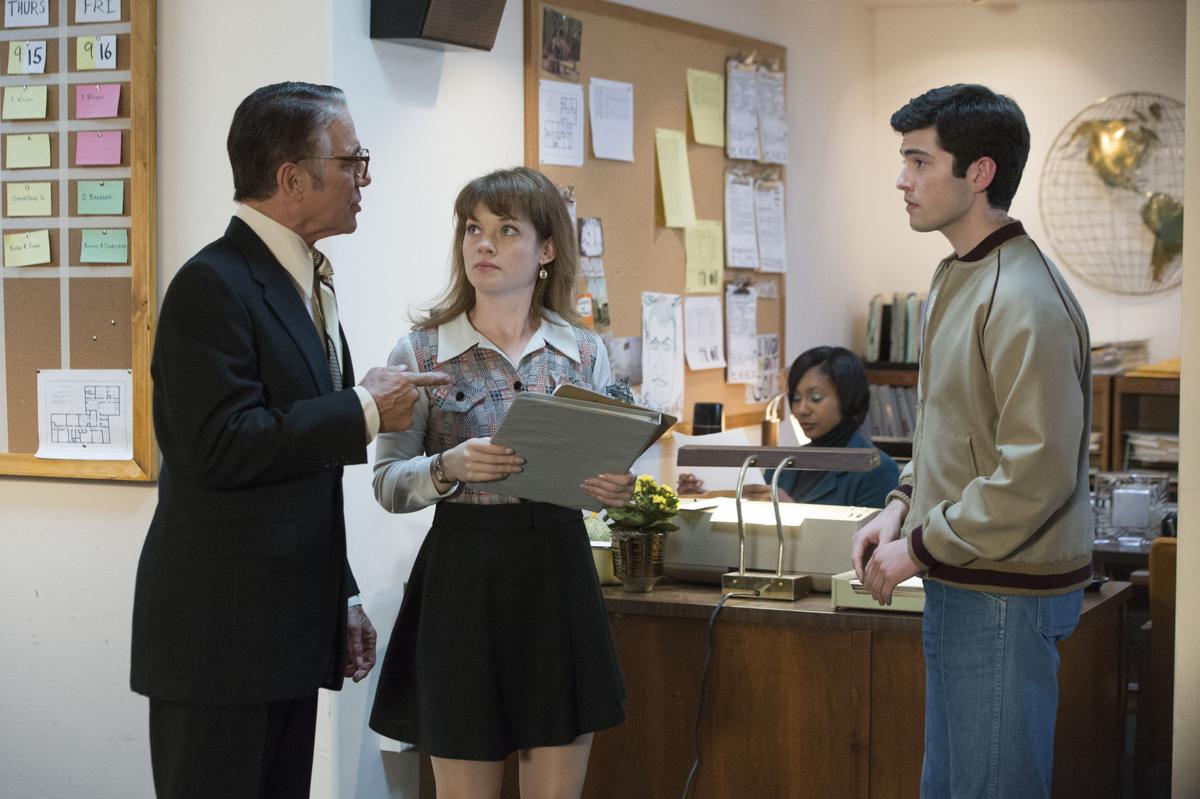 Hulu's latest offering has a Nebraska connection in subject matter and storyline. The streaming service will release at 2 a.m. Thursday all seven episodes of "There's … Johnny!", a new comedy from Paul Reiser about a young man from Valentine, Nebraska, who lands a job working on "The Tonight Show Starring Johnny Carson."
Carson, of course, grew up in Norfolk and graduated from the University of Nebraska-Lincoln. His nephew, Jeff Sotzing, who's made several appearances in Lincoln over the years following Carson's significant gifts to UNL's film and theater school, is an executive producer on "There's … Johnny!"
Set in 1972 in Burbank, California, the coming-of-age tale stars Ian Nelson as young Nebraskan Andy Klavin, Jane Levy ("Suburgatory") as Joy Greenfield, a fictional assistant talent coordinator for the "Tonight Show," and Tony Danza as real-life Carson executive producer Freddie de Cordova.
After Joy introduces "Nebraska" — what the show's writers call Andy — to de Cordova, Andy says the executive producer "smells really good."
"(That's) Marlboros, cologne and a steady flow of gin," Joy says back.
No actor portrays Carson because the series uses authentic footage of the comedian and his guests on screen. The pilot, for example, includes footage from the Oct. 11, 1972, episode featuring standup comic George Carlin.
Reiser, best known for starring in "Mad About You" opposite Helen Hunt, is finding his niche of late in series steeped in nostalgia. He starred for three seasons as a country clubber on Amazon's delightful comedy "Red Oaks" set in the 1980s. He also plays a scientist on the second season of Netflix's "Stranger Things," also set in the '80s.
"There's ... Johnny!" finds its footing once the other characters are introduced. Before that, it's a tad insulting to Nebraskans, with Andy portrayed as a real bumpkin who thinks a form letter from Carson is a job invitation and who arrives at the TV studios at night not knowing the show is taped in advance.
He then, somehow, wanders onto the show's set, falling asleep on the guest couch, which sets the story in motion. The opening is a groaner, but after that it's a wonderful journey back to an era when Carson was king. Grade: B
The following are other scripted shows premiering this week on streaming services:
"No Activity," 7:30 p.m. Nov. 12, CBS All Access. From executive producers Will Ferrell, Adam McKay and Funny Or Die, the comedy follows the misadventures of two cops, two criminals, two dispatch workers and two Mexican tunnelers.
"Future Man," 2 a.m. Nov. 14, Hulu. Seth Rogen and Evan Goldberg, executive producers of AMC's "Preacher," are EPs of this raunchy comedy about a video game-playing janitor recruited by time travelers to help save humanity.
"Marvel's The Punisher," 2 a.m. Nov. 17, Netflix. Jon Bernthal gets his own series as the Marvel superhero after debuting the character in "Daredevil's" second season.