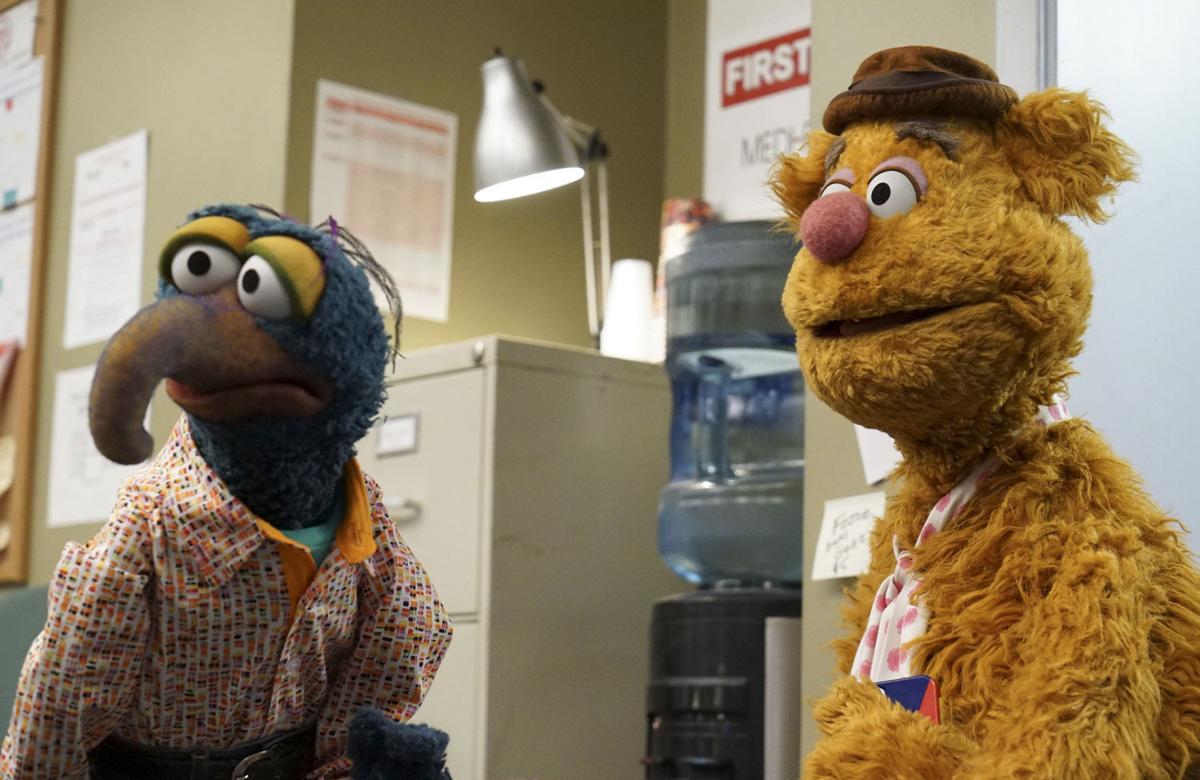 "The Muppets" are in turmoil.
Just a week after ABC gave the new comedy three more episodes -- raising its season order from 13 to 16 -- series co-creator and showrunner Bob Kushell has stepped down and reports say the series will "relaunch" after its midseason hiatus.
The moves are not surprising.
After debuting to 9 million viewers, "The Muppets" have seen their ratings slip. The Oct. 27 episode drew just 4.3 million. The comedy also has had its fair share of critics, including watchdog parents organizations, which say the series is not family-friendly with its references to sex and drugs.
"The Muppets" airs at 7 p.m. Tuesdays. The series is a behind-the-scenes look at Kermit and the gang as they produce a late-night talk show hosted by Miss Piggy. "The Muppets" is expected to take a break after its 10th episode, with the direction change occurring upon its return.
Reports say Kushell and co-creator and executive producer Bill Prady, who also is an executive producer on "The Big Bang Theory" (CBS) disagreed on the vision for the comedy, which led to Kushell's departure. Multiple outlets say ABC is in negotiations with Kristin Newman, co-executive producer of ABC's "Galavant" to replace Kushell.
The early episodes of "The Muppets" have had their moments, but the characters come off as cynical and, well, hard to like. We'll see if the reboot gives us a kinder Kermit and a less caustic Miss Piggy.
Across the remote
* TBS renewed Rashida Jones' new comedy for a second season two months before the first season even starts. The "Parks and Recreation" veteran will star in "Angie Tribeca," a police comedy set to debut on Jan. 25.
* How do you drive traffic to your streaming service? Bring back a new version of a classic. Earlier this week CBS announced it will produce a new "Star Trek" to debut in 2017. The premiere will air on the network, with subsequent episodes landing on its streaming service, CBS All Access, which currently costs $5.99 per month. The Internet already is going crazy as to who should be the next captain.
* This is good news for all those "Longmire" fans. Netflix has renewed the modern-day Western for a 10-episode fifth season. The previous four seasons are available on the streaming service.
* Quick hits … Jason Thompson, who plays Dr. Patrick Drake, is leaving ABC's "General Hospital" after 10 years … AMC renewed "The Walking Dead" for a seventh season … pop star Adele will appear in a special set for Dec. 14 on NBC … Showtime has pushed back the "Twin Peaks" revival to 2017 … Idris Elba will return as "Luther" for a one-night special on BBC America on Dec. 17.