Before moving to Denver late last fall, the number of Husker tailgate parties David Miller missed in the last five years could be counted on one hand.
His group had procured the perfect location — a semi-private tree-lined backyard with room for dozens of people (and their cars) behind a house along the University of Nebraska-Lincoln's Greek Row.
The trees provide shade from the early-season heat and a break from the wind when things get blustery and — at times — bitterly cold as the seasons inevitably change.
And the site is a short walk from Memorial Stadium.
Not that such a thing mattered to Miller, who despite being a die-hard Husker fan who plans his fall Saturdays around the football schedule has not actually been inside Memorial Stadium in those five years.
His tailgating group of as many as 50 people pools its tickets each week, often having more than three dozen passes. They then decide who will use them. Miller has never been one to request a game ticket.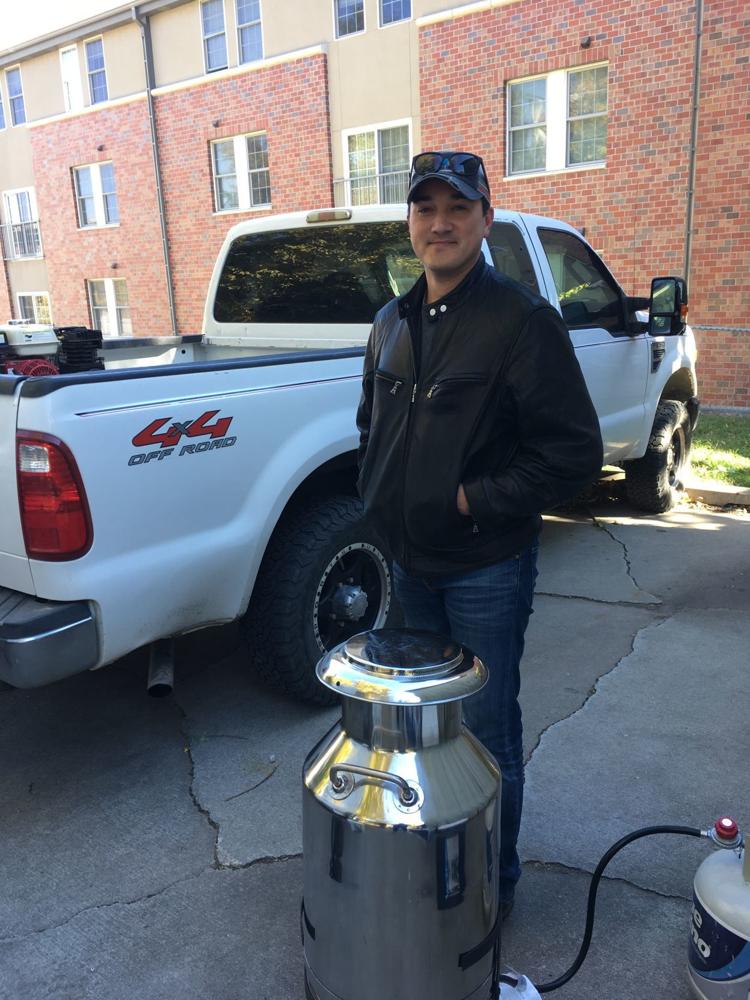 "I love being able to watch the game on TV out there with food, drinks and a bathroom nearby," he said. "It's nice being able to grab a beer when the game starts getting bad, which has been the case the last few years. You can't do that if you're watching from inside the stadium, which isn't the most comfortable place."
He has a point. Comfort matters. Despite all the tradition and history that seep from every nook and cranny, most of Memorial Stadium is not exactly built for comfort.
"The seats are too close together," said Miller, referring to the numbers on row after row of bleacher seats that are mere inches apart and strain to accommodate today's ever-expanding football fan.
Miller isn't alone. There are a large number of Husker fans who make the pregame party part of their Saturday routine and then choose to watch the game on television — either from their tailgating sites, a downtown watering hole or home.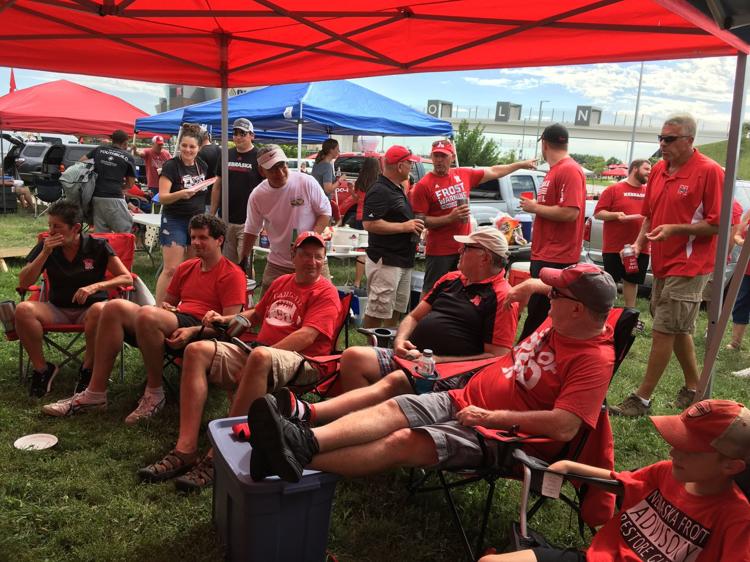 This allows fans to take part in the game experience — the pregame excitement and camaraderie that comes from tailgating, without actually witnessing the game first-hand.
"We want to be a part of all of this," said Aaron Schmidt of Adams, who doesn't have tickets to the games, but along with friend and co-worker Scott Prange bought an old firetruck and outfitted it into a tailgating ride that makes a statement. "We wanted to enjoy the atmosphere and be a part of the excitement."
Is there a disconnect? Is the tailgating better than the game? Well, that depends on who you ask. But this is an issue that isn't unique to Lincoln. It's a universal football issue that's caused by a few things:
* Mother nature. A stadium is often sweltering early in the year and bitterly cold by November. 
* Alcohol. It's not available inside the stadium, but is always just a few steps away from a comfy favorite chair or bar stool.
You have free articles remaining.
* Rest rooms. It's been said that beer isn't sold, but merely rented. Enough said about that.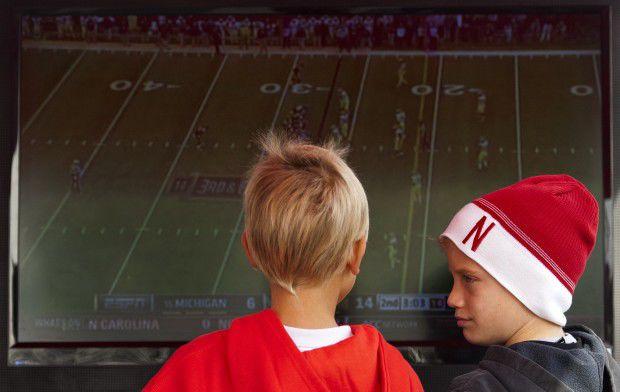 Still, what keeps people out of the stadium might have more to do with technological advancements that have made football a far superior product to watch on television.
It explains why the National Football League had its best television ratings in years last year, but saw a decline in attendance.
Over the years, the networks have perfected the art of the football broadcast by adding dozens of camera angles, slow-motion replays and expert analysis.
Meanwhile, the TV makers have kept pace by introducing high-definition pictures and the ability to take the viewing experience outside of the house. It's now standard equipment for a tailgater.
"People spend a lot of money on it, that's for sure," said Guy Gertsch, a sales associate for the last 16 years at Schaefer's. "I've gotten used to it, but originally I was amazed by how much people were spending on these kinds of things."
It used to be a novelty to see a big screen in one of the many parking areas around Memorial Stadium. Now, with affordability and the convenience of satellite technology, TVs are mounted on the sides of virtually every tailgating vehicle worth mentioning.
Miller actually has two jobs with his tailgate group, which travels each week from North Platte. Once a year, he cooks the main entree for a group that calls itself The Fun Team. His shrimp boil — prepared in a large cream can — is something to be savored.
The rest of the year, his main duty is to find the group's satellite signal.
"At first, it was all trial by error," he said. "We didn't know what we were doing and I just happened to be standing there and I figured it out."
And hence he was deemed The Fun Team's technical guru.
Originally, the satellite dish was placed upon a table and every time someone walked past it, the connection was broken. Miller then climbed atop the RV and found the signal.
"It took some figuring out," he said. "There are a lot of trees you have to work around. Now we know where to point it."
Someday Miller might go back inside Memorial Stadium. So, too, will Gertsch, who said that's part of Scott Frost's magic.
"It was not uncommon for someone who has tickets to not go in last year, but I think this year you're going to see a lot more people go inside to the game," he said. "They now have a coach who makes you want to go inside to watch the game."
Best spots to hang out on Gameday (if you're not at the stadium)