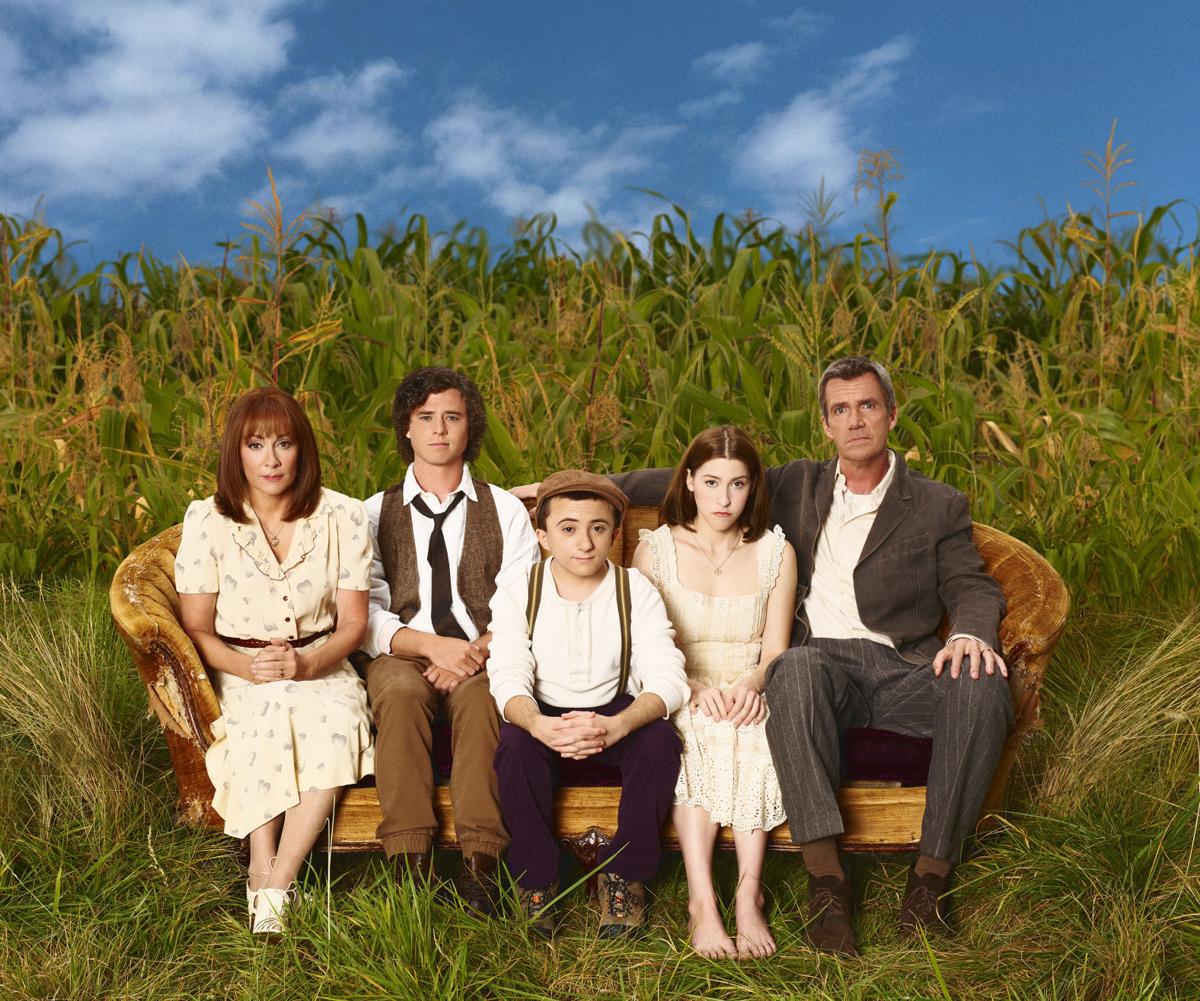 We've hit that August lull when networks and streaming services won't introduce much new programming until the TV season begins next month, so I'll catch you up on some TV news.
The biggest headline this week came from ABC, which announced "The Middle" will end at the conclusion of season nine.
"We sat down with the cast at the end of last year (to tell them), executive producer Eileen Heisler told EW.com. "It was important to have a year to say goodbye. We want to be able to tell all the stories."
While "Modern Family," which also began on ABC in 2009, became an Emmy darling, winning best comedy five straight years, "The Middle" has been just as good, if not better, especially in the latter years.
The Heck family (Patricia Heaton, Neil Flynn, Charlie McDermott, Eden Sher and Atticus Shaffer), created by former "Roseanne" and "Murphy Brown" writers Eileen Heisler and DeAnn Heline, connected on many levels because they seemed, well, realistic, with bills to pay, jobs to work and homework to do.
The success of "The Middle" and "Modern Family" led to influx of comedies about families, especially at ABC, which in recent years has launched "Last Man Standing," "black-ish," "Fresh Off the Boat," "The Goldbergs," "The Real O'Neals," "Speechless" and "American Housewife."
The nice thing is "The Middle" will live on in syndication.
* Audra McDonald, who will perform April 26 in Lincoln as part of the Lied Center for Performing Arts 2017-18 season, is joining CBS All Access' "The Good Wife" as a series regular for season two. She was introduced in the first season as attorney Liz Lawrence. CBS All Access is a streaming service with a subscription fee.
* "Dynasty" is returning, so why not "Miami Vice"? According to the Hollywood Reporter, actor Vin Diesel is developing a reboot of the popular 1980s cop drama at NBC. If the network picks it up, it could be on the air as early as the 2018-19 season.
* Milana Vayntrub, who first gained famed as an AT&T pitch person and then as Kevin's playwright/actress girlfriend on NBC's hit "This Is Us," has landed a series. She will play Squirrel Girl on Freeform's "Marvel's New Warriors." The new comedy follows six young people who work and live together and possess abilities "on the opposite end of the spectrum of The Avengers." It's scheduled to debut in 2018.
* CBS will deal with Erinn Hayes exit from "Kevin Can Wait" by killing off her character. Hayes played Kevin James' wife on the comedy, but was fired in favor of Leah Remini, who worked opposite of James for nine seasons on "King of Queens" and had a guest star role in the first season of "Wait." Season two will begin with a time jump, with Hayes' character having passed away.
* Scripted shows getting renewals include "Good Witch" (Hallmark Channel, fourth season), "Mary Kills People" (Lifetime, second) and "Harlots" (Hulu, second). Lifetime also renewed "UnREAL" for fourth season before airing the third, which will begin early 2018.