Creator Marco Pennette's mission is to keep Ashford in the fold no matter what it takes. So far, so good.
Here are some "Friends" Thanksgiving highlights, from "The One Where Underdog Got Away" to  "The One With the Late Thanksgiving."
The new documentary looks at the history and functions of the Cornhusker Marching Band, cheerleaders, dancers and mascots who have fired up Hu…
'The Expanse,' 'The Wilds' and more are heading to the streaming platform this winter.
The message was recorded earlier this year as part of the Thanksgiving Day episode. "Jeopardy!" tweeted the clip Thursday morning, ahead of th…
There are no lords a leapin' in the 12 films you must see this December, but there are plenty of gold rings – including two chances to catch S…
'Selena: The Series,' 'Bridgerton,' 'The Prom,' and more head to the streaming platform this winter.
From familiar favorites to a steady stream of new movies, here are some suggestions for what to watch over the long weekend ahead.
Find out how to watch and the three new breeds competing.
'The Hardy Boys,' 'Lord of the Rings,' 'Letterkenny,' and will be available on the streaming service.
Because it's far too cruel, "Buddy Games" deserves to be ignored, much like its participants.
Stacker analyzed data from Letterboxd, IMDb, and Metacritic to rank the highest-rated Thanksgiving films of all time. To determine which films…
And don't miss 'A Teacher' on FX on Hulu.
Schulman was the best. But "DWTS" doesn't just reward that; it factors in popularity.
If you're not a Netflix subscriber, you finally get a chance to see Martin Scorsese's "The Irishman." It was a big contender last awards seaso…
Before she ended her run on "The Big Bang Theory," Cuoco acquired the rights to "The Flight Attendant," a bestseller about an airline employee…
To choose the 100 best television shows, Stacker compiled the data for all TV reviews available on Metacritic, averaging reviews for each seas…
A contestant on TV's "Wipeout," a man in his 30s, died after completing the show's obstacle course, authorities and sources close to the produ…
"Sound of Metal" does plenty to put us in the shoes of Ruben (Ahmed), a drummer who loses his hearing. Much of that is because Ahmed knows how…
And don't miss Sarah Paulson in 'Run' on Hulu.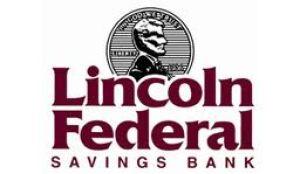 Lincoln Federal Savings Bank

Tabitha Health Care Services
"You've got to have it on in the background while you're making gravy," Kotb said. "We're just good company." 
Close and Adams are perennial Oscar bridesmaids. They could have strutted up the aisle if director Ron Howard's production had been a little better.
"The Great Pumpkin" never showed on broadcast TV this year, but after a deal with PBS, the Charlie Brown Thanksgiving and Christmas specials w…
Plus, find out how you can watch the first episode without a Prime account.
Premiering tonight: Full of twists and turns (and a huge pilot-ending surprise), the new ABC drama suggests there's a sex trafficking problem …
What about his travel specials 'Conan Without Borders'?
If the scores were tallied Monday, Schulman would be the mirror-ball holder. He has been consistently great all season long. But, as we've lea…