Here's a look at what's changing next month on your favorite streaming platforms.
Lincoln native Erik Gustafson came out on fire — literally — during his first appearance on ABC's mini golf competition "Holey Moley."
And don't miss 'RuPaul's Drag Race.'
"Love, Victor," "'We Are Freestyle Love Supreme," "Taste the Nation" and more arrive this month.
From films like "7500" and "Knives Out" to the series "Life in Pieces."
And don't miss a new episode of 'Blindspot.'
The service launched Wednesday in the U.S. Here's everything you need to know about HBO Max.
Find out which devices and services are allowing access.
'Search Party,' 'Love Life,' 'Friends' and more will be streaming this summer on the new platform.
And don't miss a new episode of 'What We Do in the Shadows.'
Plus, catch a new episode of 'The Last O.G.'
There's more to love than the brooding, flawed hero, and frequently shirtless Ross Poldark.
The husband-and-wife veterinarian team of Erin and Ben Schroeder will bring more of the dirt, blood and manure to the airwaves on May 30, when…
Executive producer Sheryl J. Anderson teases what to expect from the women's romances in the Netflix series.
And don't miss 'Lovebirds' with Issa Rae and Kumail Nanjiani on Netflix.
CBS leads networks with 57 nominations.
Is a pandemic the best time to launch a new streamer with over 10,000 hours of programming? HBO Max exec Kevin Reilly says YES!
And don't miss 'She-Ra and the Princesses of Power' on Netflix.
A roundup of all of the shows that are coming to an end this year.

Tabitha Health Care Services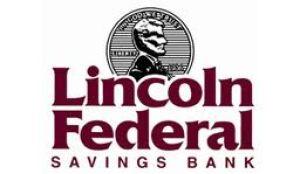 Lincoln Federal Savings Bank
Plus, 'The Misery Index' returns to TBS.
Sports competitions have ceased in nearly every corner of the globe. But you're still paying for them through your television cable bill.
And don't miss 'The Masked Singer' on Fox.
And don't miss 'The Flash' season finale episode on The CW.
Plus, reader recommendations and more.
Kooser Elementary School Principal Ann Jablonski had a good-natured message for the school librarian Friday: Don't expect every Teacher Apprec…
Here's a curated collection of what's arriving on TV, streaming services and music platforms this week.