Karen Freimund Wills wanted to decline the invitation to perform, but just couldn't.
She's a year removed from cancer surgery — considered at-risk in the slightest sense of the term, she said — and it's time to rediscover normalcy even if none of this would appear to be normal.
What's normal about performing in the Lincoln Community Playhouse parking lot as a socially distanced audience watches from the confines of its vehicles?
Then again, when compared to the last four months, there's some semblance of logic to it all. But that doesn't mean there isn't trepidation.
"I'm nervous," Freimund Wills admitted. "I wanted to say no, but the Playhouse has given so much to me that I want to give back when I can."
So when Executive Director Morrie Enders said he'd found a way to get his players safely back on stage — with an emphasis on the word "safely" — Freimund Wills couldn't deny him.
Beginning Monday, the theater will present Parking Lot Plays, an assortment of cabaret performances, old-time radio shows and a melodrama, throughout July in its South 56th Street parking lot.
It's time, says Enders, who spent the last few months communicating and commiserating by Zoom with other community theater leaders about when and how to proceed during a pandemic.
"It's been tough on everyone, but things are slowly starting to open up," he said.
Community theaters with parking lots have used the warm weather to attract audiences. The community theater in Lawrence, Kansas, has been showing movies on the weekends. In Des Moines, Iowa, drive-in plays were introduced last month to rave reviews.
"We decided to follow their lead," Enders said. "Outside is better than inside, we know that. It's working in those places. We think it will work here."
Freimund Wills is part of a cast that will do a little bit of everything. "It's kind of a mishmash of performers," she said.
In Monday's 6 p.m. show, she'll sing three songs, including "Everything's Coming up Roses," the song she learned as a middle-school student in Hawaii and, years later, one that continues to be her go-to number.
The showcase will also feature singer Lyn Leach, a longtime mainstay on Lincoln stages.
Future shows include a theatrical version of the old-time radio broadcast of the Wright Brothers flight, as well as one of John Burkhart's melodramas — "Shootout at Sadie's Saloon," which was performed regularly at Mahoney State Park.
"It's going to be a lot of fun," said Enders, noting that admission will be free, but donations to the Playhouse would be appreciated.
Most community theaters have been financially crippled by the pandemic. Seasons were canceled. Money spent on scripts, costumes and sets was wasted. Many won't recover.
Enders said finances have little to do with Parking Lot Plays.
"The main reason we're doing this is to get the actors back into performing mode. We want the audience to believe there is life after COVID. We're going to be a part of the coming back by bringing people together to share an experience.
Guests will make reservations and will have the option of sitting in their cars or near them while tuning to an FM signal, which will transmit the broadcast of the show. The stage will be set up on the south side of the parking lot.
Masks will be required when outside a vehicle, in close proximity of others. 
Videos, photos: Creating community amid the pandemic
Corrections workers lend a hand
WATCH NOW: Parking Lot Plays
Asian Center connecting with those in need
Watch Now: Screamers performance at Hillcrest Firethorn
Lincoln East return and retrieval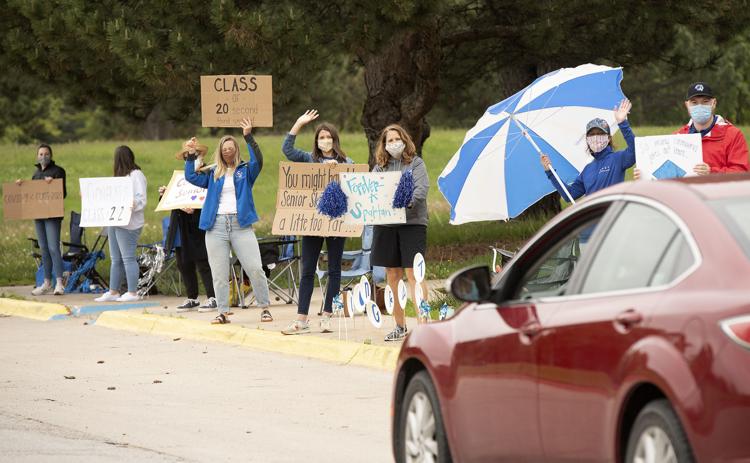 Nebraska National Guard flyover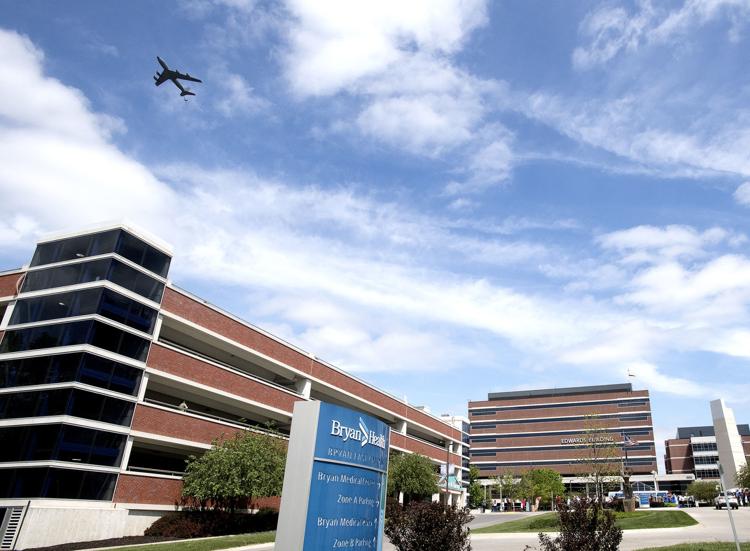 Nebraska Strong PSA
Guard helps Food Bank of Lincoln
Red carpet for essential workers
Lunch date with a squirrel
Red Cloud's parking lot graduation
Homemade masks for the mission
Coffee for health care workers
Switching to hand sanitizer
The show went on … a month early
Concerned about COVID-19?
Sign up now to get the most recent coronavirus headlines and other important local and national news sent to your email inbox daily.