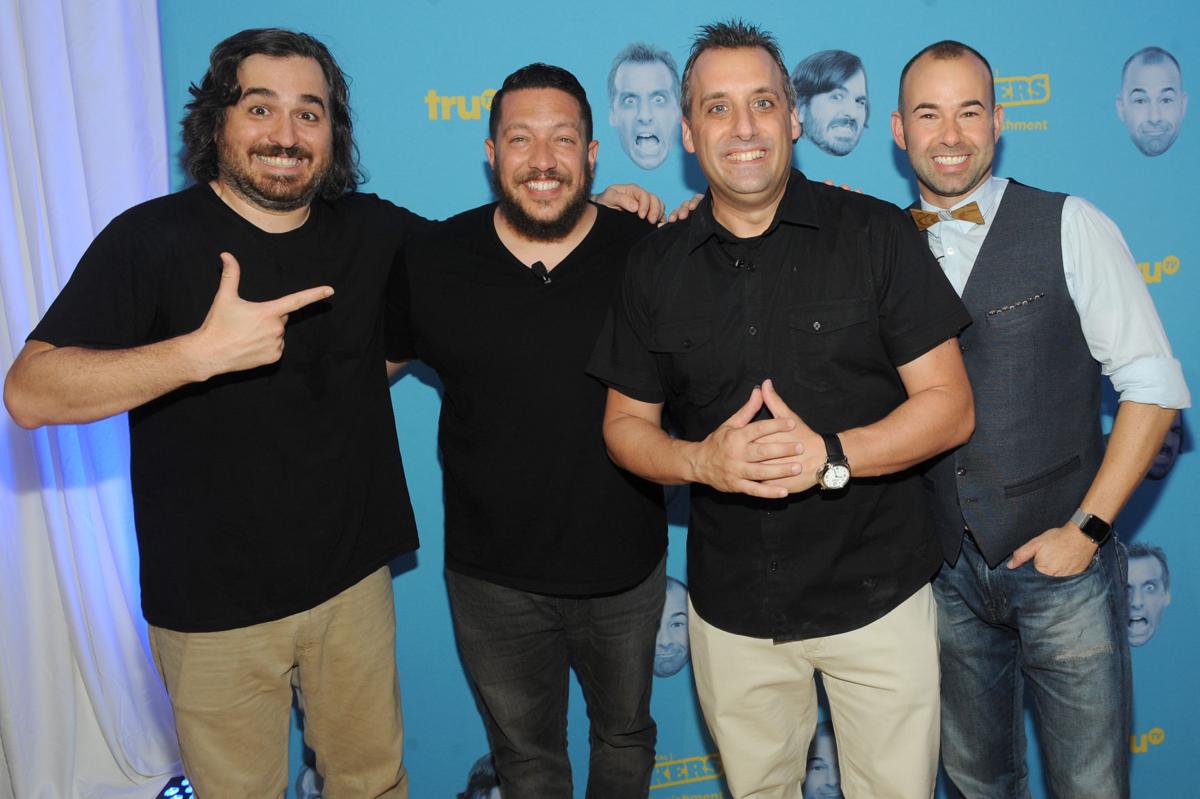 Pinewood Bowl has booked its first concert for 2018: The cast of truTV's "Impractical Jokers," aka the comedy troupe The Tenderloins, will bring its "Santiago Sent Us" tour to the outdoor amphitheater on May 18.
The Tenderloins, a New York-based comedy troupe, whose four members -- Joe Gatto, James Murray, Brian Quinn and Sal Vulcano -- are the creators, executive producers, and stars of truTV's "Impractical Jokers."
Now in its sixth season, the series follows the Tenderloins as they coerce one another into doing public pranks while being filmed by hidden cameras. With each new season, the show continues to take dares to outrageous levels with new over-the-top hijinks.
Tickets for the Pinewood show, set for 7:30 p.m., go on sale at 10 a.m. Oct. 27. Ticket are $49.50, $59, $69, $79 and $99 and are subject to applicable fees.
Tickets can be purchased at Pinnacle Bank Arena Ticket Office, 400 Pinnacle Arena Drive, online at ticketmaster.com or charge by phone at 866-448-7849 (automated) or 800-745-3000 (live person).