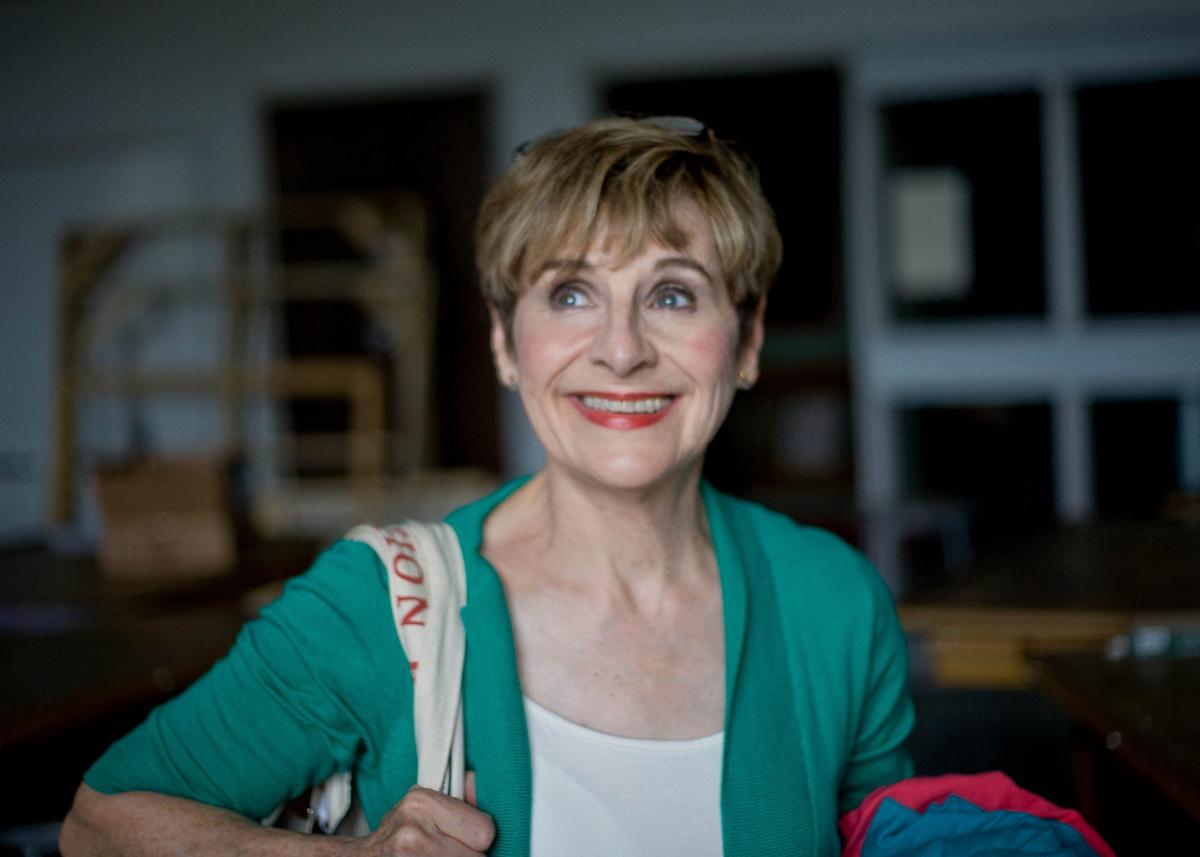 It was an inevitability that Pippa White would find her way back to the Angels Theatre Company, the very production company that she and Judy Hart had envisioned decades ago, before Hart got it going a few years later.
It just took a while — an aligning of the stars, so to speak — for it to happen.
White stars in the one-actor production of "Jo (Not Just Mrs. Edward Hopper)," which was written by Lincoln playwright Norman Simon, March 29-31 at the Sheldon Museum Auditorium.
The story pays homage to the wife of the famous 20th century American artist, whose works can still be seen at some of the best art museums in the United States. And while Edward Hopper is a household name in the art community, Josephine Nivison, the catalyst and driver to his success, goes often unnoticed.
"She was a spirited woman," White said. "I don't want to give too much away about the script, but the marriage was an interesting one. Anybody who liked Edward Hopper's work -- and there are lots of them, it's easy, I like his work -- will find this play very interesting.
"It is about her. There's no two ways about it, but it's also about him and a complex marriage. It was interesting, but it was a complex marriage, which I guess most marriages are."
Perhaps White sees a lot of herself in Josephine, who was an aspiring artist before marrying and taking on a support role in Edward's career.
You have free articles remaining.
White, who was raised on the West Coast, was in the midst of a burgeoning television and stage career in San Francisco when her husband, Craig Lawson, then a practicing attorney, was offered a professorship at the University of Nebraska-Lincoln.
"We've been here a long time," she said. "I followed my husband here thinking it would be a short-term arrangement."
Today, Lawson is a professor emeritus at UNL and White has continued her career by forming One's Company Productions, a firm that has allowed her to tour the country performing one-actress plays.
The move to Lincoln also put her in Hart's path. They raised their children together and have grown over the years to be close friends.
In the early 1990s, it was White who came up with the idea of the Angels Theatre Company. In 1994, right around the time that One's Company was also taking form, White starred in Angels' first production, which was directed by Hart.
"It's like bookends," Hart said. "My relationship with the Angels Company is getting toward the end. It's great that Pippa and I would be working together.
But it required the right timing. When Simon approached White four years ago with the script, she was interested, but neither she nor Hart was in a position to commit to it.
"It's been a slowly evolving process," Hart said. "Norm was becoming a better playwright and our careers were coming to a place where we had time to work together. There's some synergy involved in the timing of this."