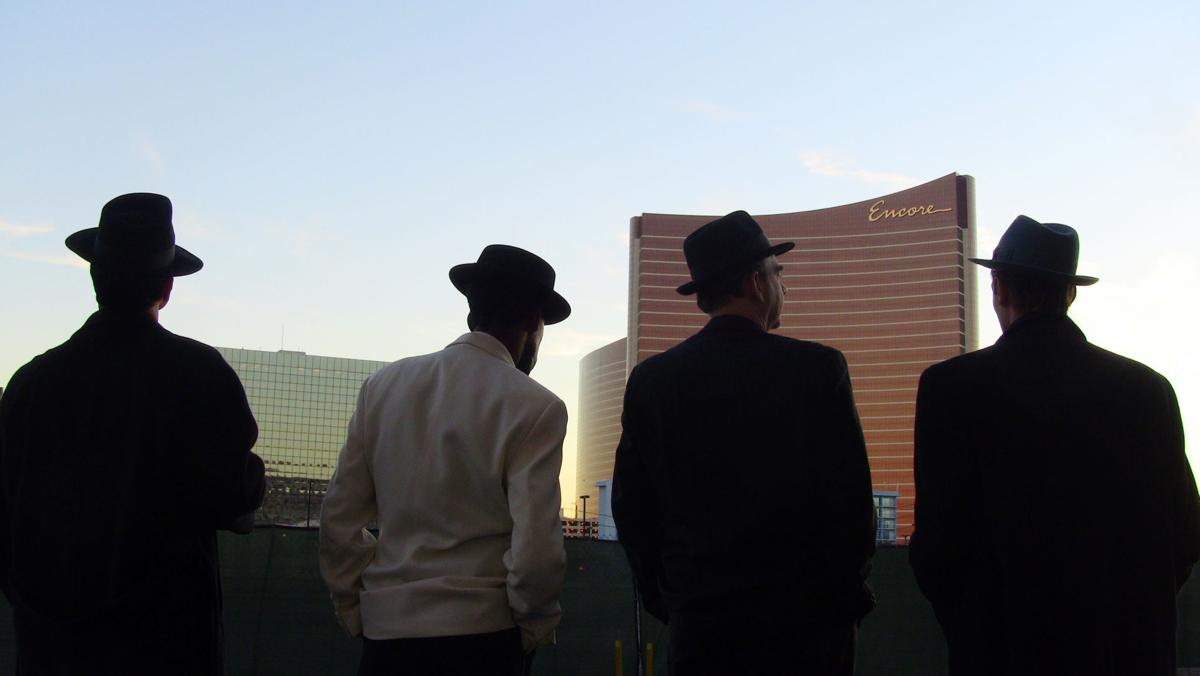 Joey Bishop didn't get a chance to see Sandy Hackett's show about the The Rat Pack, but Hackett believes the late comedian he called "Uncle Joey" would have approved.
"When I first started and interviewed him, he was well aware of what we were doing and endorsed it," said Hackett, who plays Bishop in "Sandy Hackett's The Rat Pack," which will be on stage Friday night at the Lied Center for Performing Arts.
"He gave me all kinds of material," Hackett added during a phone interview. "Dug out tapes that nobody had even seen that he only gave to me and my wife when we went to visit him."
It was as if Hackett had struck gold.
"More than anything, what you get out of (the tapes) is that they were friends and having fun," Hackett said. "It was about relationship and their skill excellence."
Hackett, a producer/writer/comedian, put together a Rat Pack show in the early 2000s after getting a call from Bishop, who thought Hackett should play him in a then-proposed HBO film. That didn't pan out, but the idea of playing Bishop, who was a longtime friend of Hackett's famous father -- comedian Buddy Hackett -- stuck with him, so he penned his own show.
After a long run in Las Vegas, Hackett and his wife, Lisa Dawn Miller, daughter of legendary composer Ron Miller ("For Once in My Life"), retooled the show and took it on the road beginning in 2009. What audiences see is a theatrical production -- not a tribute show -- that features actors joining Hackett in playing Bishop, Frank Sinatra, Dean Martin and Sammy Davis Jr.
Miller also is a part of the show, playing Sinatra's "one true love."
"I think the thing that really sets our show apart is -- even though we're a book show -- that there's a lot of room for improv," Miller said. "I think a lot of people who go out there and do Rat Pack shows, they stick to certain things. With us, we'll go off book all the time, especially with Sandy. He's brilliant at improv like his father and he's very in the moment, which was what it was like with those guys."
Added Hackett: "That's nice of my wife to say that. But the truth is I'm old and I can't remember the script."
The show even includes Hackett's father as the Voice of God, recorded before Buddy Hackett died in 2003.
"My dad was my best friend.," Hackett said. "I toured with him for 10 years as a comedian. And later in life, when he was kind of dialing it down, I still hung out with him, toured with him and took care of him. He was the best teacher, the best friend and the best comedian. Because of my relationship with him and him being who he was, I was able to meet so many prominent industry professionals that I got to learn from and pick their brains and stuff like that."
Professionals like Joey Bishop.