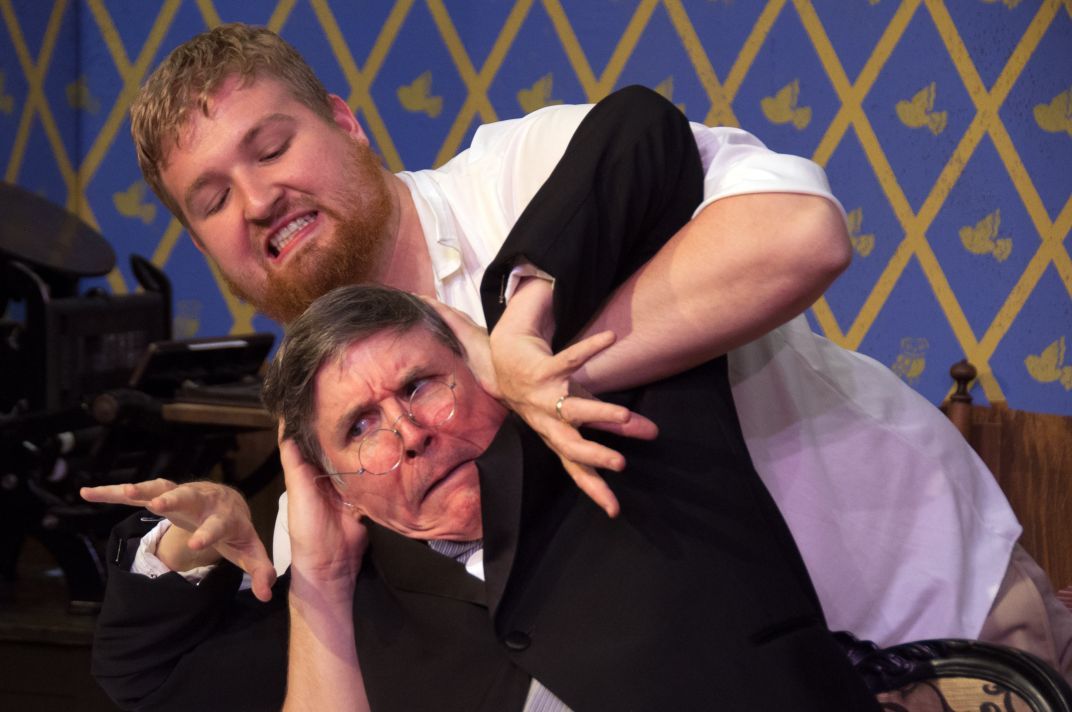 A would-be ballerina, a hopelessly in love couple, an income tax evading grandpa, an eccentric mother of the house, a down-to-earth fireworks-loving father and a Russian refugee are just a few characters playgoers will meet at the Lincoln Community Playhouse this month.
They all come together in a melting pot that just took a bit to start simmering Friday, on opening night of "You Can't Take It With You." Performances by longtime veterans John Burkhart as Grandpa Martin Vanderhof and his real-life wife, Cecilia, who plays his daughter, Penelope Sycamore, helped balance out the enthusiasm and freshness of the younger actors on stage -- leads Ian McKercher (Tony Kirby) and Amanda Schumacher (Tony's sweetheart, Alice). The Burkharts exercised excellent timing and ease in their roles.
As Mrs. Kirby and Mr. DePinna, Diane Gonzolas and Scott Clark added ample entertainment with their antics and reactions, as did James Krotz as Mr. Kolenkhov.
Things ultimately ramped up as young Kirby's parents met Alice's family, with an unexpected wrestling match breaking out and a revealing get-to-know-you game. Some of the strongest scenes are between young Tony and Alice. Other notables are when nearly the whole cast is onstage conversing simultaneously in Act II.
The set was complete and authentic, with antique furniture, a peekaboo kitchen fitted with an old-fashioned refrigerator, an antique wall phone in the hall entryway, and an old typewriter and small press. Music of the 1930s was piped into the studio, providing pleasing interludes before, during and after the show that helped transport the audience to the proper decade. Costuming was smart, from fur accents and wraps to pinstriped suits and period hairdos.