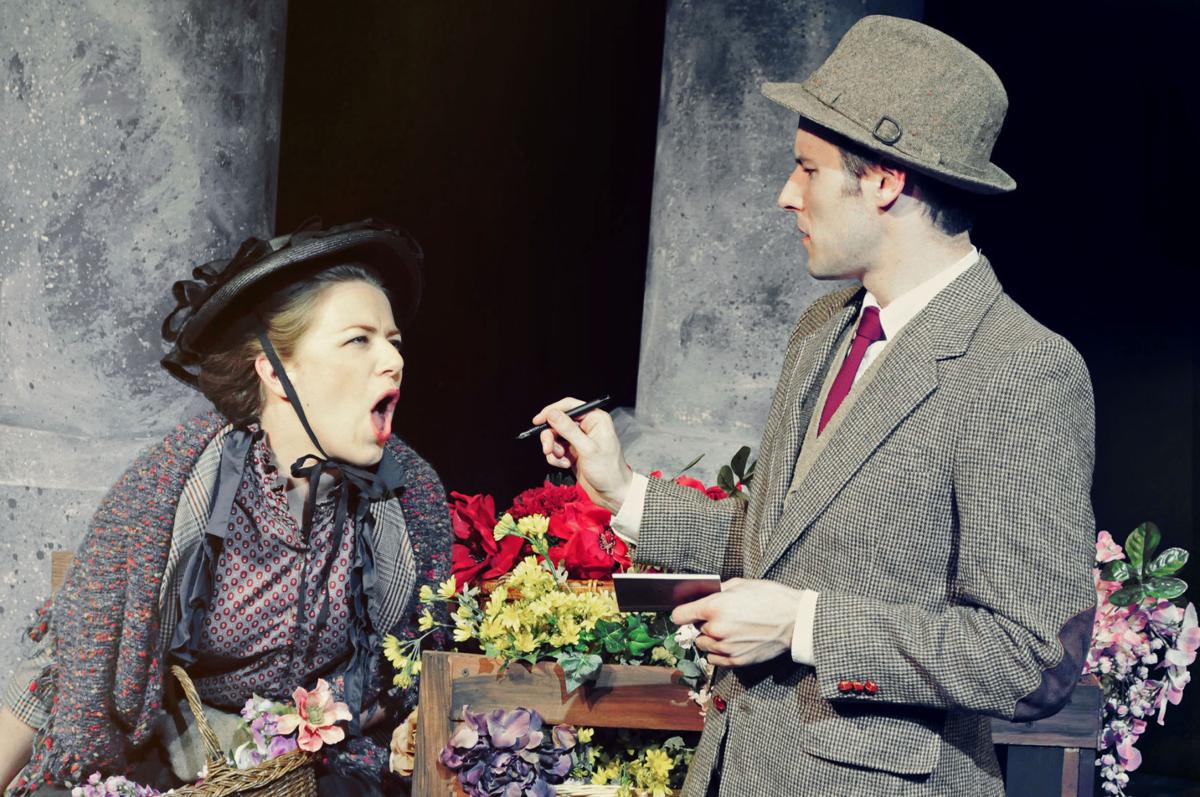 It was smooth sailing for the cast of My Fair Lady Friday night at the Lincoln Community Playhouse as they followed the leads of Sam Ninegar (Professor Higgins) and Patty Kramer (Eliza Doolittle).
Kramer, a vocal performance major at UNL, graced the stage with poise, precision and prowess. Ninegar transformed nicely from his recent role as Cat in the Hat to an overbearing professor.
Both Kramer and Ninegar successfully communicated the story through song, especially during their solo numbers. Ninegar was able to switch his emotions on and off in numbers like "I'm an Ordinary Man" and "I've Grown Accustomed to Her Face," revealing his conflicting feelings and inward struggles. Kramer revealed powerful emotions as her character's moods swung in response to poor treatment by Professor Higgins, culminating in a stormy explosion in "Just You Wait!"
Flowing choreography for "The Embassy Waltz" was captivating, and well-coordinated head movements for the race spectators in "Ascot Gavotte" were perfectly timed for a comedic effect. "Get Me To the Church On Time" and "With a Little Bit of Luck" were also well staged. Costuming, especially dresses at the waltz and Ascot races, were eye-catching and flowed well with the choreography.
Danny Johnson's (Colonel Pickering) on-stage contributions included priceless expressions and antics, like when he playacted as a bull during "The Rain In Spain" and when he kept dodging Ninegar during "I'm an Ordinary Man." He was the perfect anchor for Kramer and Ninegar.