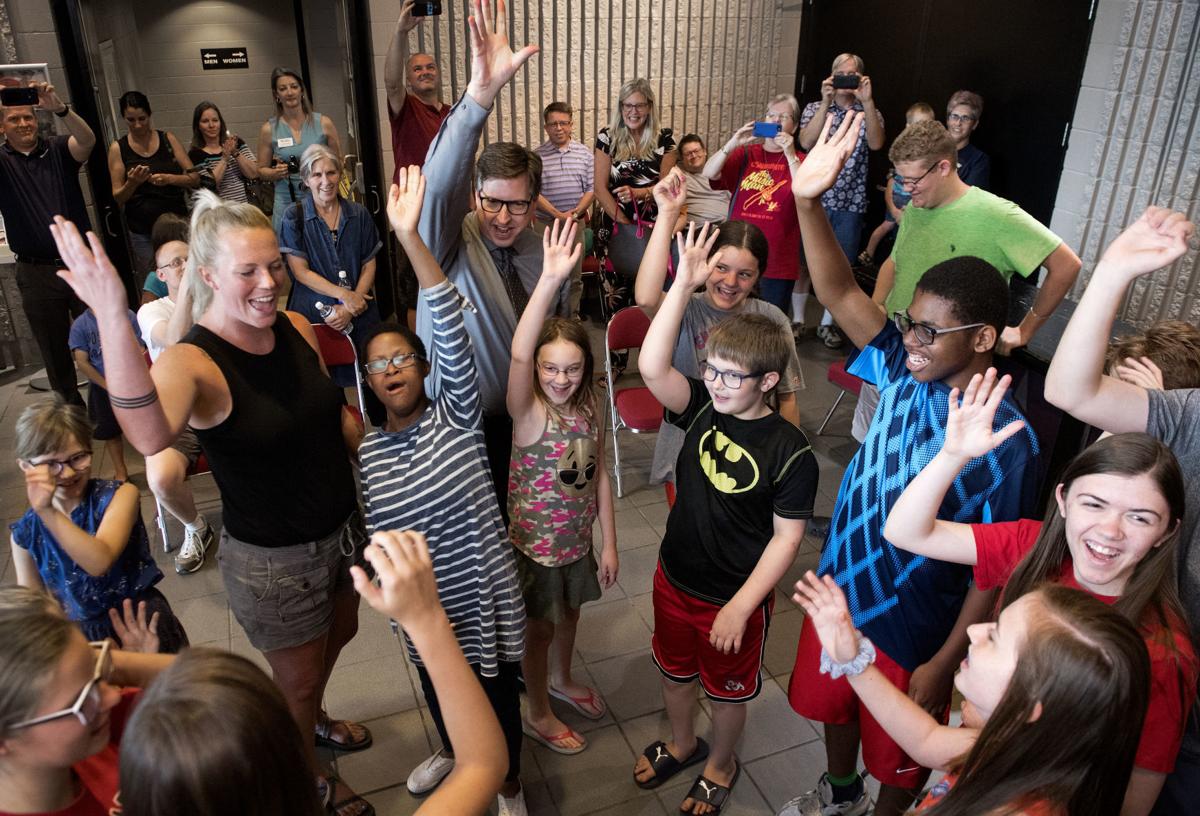 Being heavily involved in Lincoln theater and the mother of children with special needs, I love it when those two worlds overlap.
Most of the time, however, they are very separate. Some Lincoln theater companies have been working to change that, and it is enriching the lives of so many kids and families in our area.
The Penguin Project at the Lincoln Community Playhouse is fairly well known. It is a national program, brought to Lincoln by the Playhouse's executive director, Morrie Enders. Children and young adults with special needs are paired with peer mentors to perform a children's play every year. It is a much anticipated show for families in the Lincoln special needs community. Included this summer is a young actor who uses assistive technology to speak his lines.
When have you ever seen that onstage?
This year's project ran into the problem of having too many potential Penguins. For the first time, they had to cut kids from the show, purely for capacity reasons. Imagine how heartbreaking that was for everyone affected, including the Playhouse staff who had to make those tough decisions.
As soon as those cuts happened, my phone starting ringing off the hook. I heard from numerous moms who were shocked, upset, and lost as to what to do for their kids. They were counting on this program for their children and didn't know if there was anything else available for them this summer.
You have free articles remaining.
Through my work with the Lincoln Theatre Alliance, I was able to connect them with other resources. It got me thinking, though, that these other opportunities have not received their due and need to be publicized for their inclusivity and outreach efforts. Luckily, I have a platform from which to sing their praises.
Theatre Arts for Kids, a local nonprofit started and run by Leah Kolar, formalized a program this year, in partnership with the Lincoln Down Syndrome Association for Families of Nebraska, called Wish Fish.
Wish Fish are scholarships provided by the TAFK Kiwanis Builders Club and other sponsors. Children with special needs are partnered with veteran TAFK performers to participate in any of their shows. Their mission is "making the benefits of theater possible for all children despite any challenge."
Kolar welcomes every child who wants to be involved and makes sure they have every possibility to contribute.
The Youth Actors Academy of Lincoln bills itself as "both a youth and disability theatre education program." Director Christina Docter estimates they have three or four children with special needs in each of their shows and provide leadership opportunities for them as they grow.
Amanda Brown, a member of the YAAL Board of the Directors, told me about a young man with autism who has come back to YAAL every summer for years, and now helps run their shows behind the scenes. I know at least one of the children cut from the Penguin Project has found a home on the YAAL stage.
Theater has always been the epitome of inclusivity, and it's great to see Lincoln making sure it stays that way and expands its reach. This is not a complete list. I'm sure there are more opportunities I don't know about. I bet any theater company in Lincoln would welcome children with special needs, if they know there is a need.
I'll leave you with this thought from the YAAL website, which will resonate with anyone who found their home in theater. "Theatre kids are great. They look for the strengths that every fellow thespian possesses, and care little about the differences that often leave kids isolated in social settings."