Courtney Piccoli's blue toenails pop against brown-heeled wedges, matching her short, blue hair and eyebrows and contrasting with a short, bright-pink dress. She stands out in the huddle of 34 Pinewood Bowl cast and crew members she addresses before opening night of "Legally Blonde: The Musical."
The sound of conversation and a few orchestra members warming up fill the balmy, late-afternoon air Thursday, with temperatures reaching almost 100 degrees.
The director delivers her final remarks: Keep your character consistent over the eight performances, keep your energy going, if you need to stick your face in the freezer, that's totally fine.
She finishes her speech with a curtsy, grinning and posing as the group applauds. In five minutes, the show will begin. "Hands in, it's a nice sweaty mess," she says. "On three, best show ever."
"One, two, three, best show ever!" everyone yells as one. "Don't suck," someone says. People laugh and disperse to their places.
Even though more than one-third of the cast and crew members in this year's Pinewood Bowl theater production are new to the group, the overall mood before the premiere was relatively calm, as members looked forward to bringing their work to an audience for the first time.
The annual Pinewood Bowl musical is community theater, but members pride themselves on performing professional-level productions with sets built from scratch, said co-artistic producer Melanie Dvorak.
The cast and crew spent months bringing all the pieces of the show together: singing, choreography, set pieces, costumes, the live orchestra pit crew, lighting.
The high-quality production, combined with an outdoor venue, makes for a unique experience in Lincoln, she said.
"We do professional shows every single night," she said. "We're all about community (and) providing something special to Lincoln. It's a bring-your-own dinner theater ... truly an experience for everybody."
The venue is different than most in the area, most notably because of the sheer size of the stage. It's a challenge to keep every detail of the constantly-moving set on point, especially with a high-energy production such as "Legally Blonde."
And then there's the heat.
As cast members perform the first number, "Omigod You Guys," two women walk past a giant, white cooler full of ice and bottled water backstage and one says to the other: "I just want to stick my head in it." Red-faced cast members change out of sweat-soaked shirts.
Everything has a meticulously determined place and function. On a folding table holding props — a jump rope, stack of Marie Claire magazines, gavel and sound block, to name a few — everything is marked off with tape and labeled. Even though each item doesn't make sense by itself, everything has a place and time in the production.
A girl in a cheerleader uniform and holding pompoms stretches as a guy with a tuxedo-like uniform and violin changes into a red shirt. One of the two dogs in the production, a pit bull named Daisy, is let out of her holding area before her appearance in the show's second half.
The sun's glare fades as evening seeps over Pioneers Park.
Fireflies begin to flicker right before intermission. Men crowd around a backstage screen as the main character, Elle, sings "Is That My Name?" Everyone starts moving their hips to the beat as the song builds. One boy, pumping his arms as if directing, cuts off at the song's conclusion, and intermission begins.
People wander around on the summer evening, getting ready for the second half of the show. Piccoli sounds pleased.
"Everything's clicking," she says.
Backlit by harsh, white light of a halogen lamp, a boy hangs a suit on a rack of clothes. In the months of preparation, each member has carved out their own set paths backstage. Every small action is a cog in the machine of the smoothly running show.
Somewhere in the process of putting so much time and energy into the production, the group feels like a family, Dvorak said, although it's hard to articulate exactly how.
"Pinewood is an outdoor theater you can't help but put your blood, sweat and tears into," she said. "When you're carrying around 60 pieces of plywood to help lay a dance floor, you get close to the people you're working with. Painting floors, it just kinda happens.
"It's hard to come up with words (of what) makes Pinewood special."
The stage fills as cast members perform the final song. Crew members open all three doors as the backstage area is suddenly flooded by cast members running to change shoes and shirts before returning to the stage for the final song. The busy-but-organized chaos crescendos for the show's conclusion, a girl sprinting up steps two at a time to make her entrance.
Accompanied by the orchestra, the cast belts out the finale, the notes ringing out through the night.
Assistant backstage manager Kellie Hageman jumps, dances and pumps fists along with the bows and gives lead actress Carly Ann Moore an enthusiastic high-five. She said it went even better than expected.
Cast and crew members start mingling with the audience, and the sounds of excited conversation and laughter fill the amphitheater.
Backstage, bugs screech among the trees and a single yellow lamp tied to a folding chair lights up the director's notes. Hageman starts to put everything back in its place.
"During bows I was like, 'Omigod, it was so wonderful!'" Hageman says to a man who came backstage to congratulate the crew members. She and another crew member push a set piece away, preparing for the next night's show.
More photos from "Legally Blonde: The Musical"
Legally Blond, 07.12.2018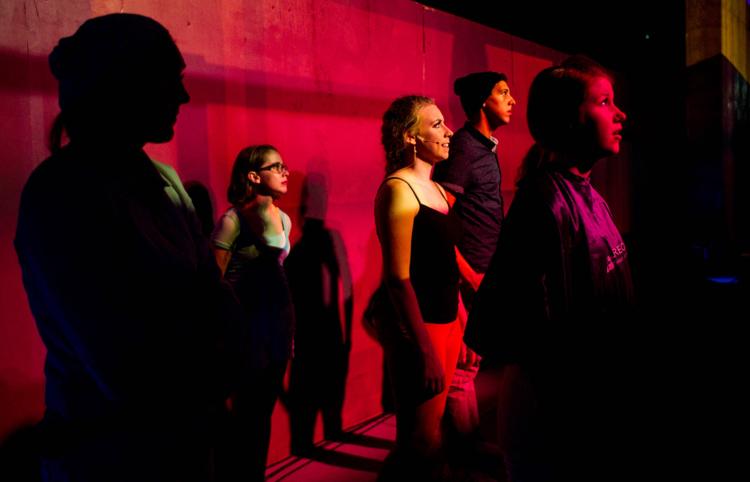 Legally Blond, 07.12.2018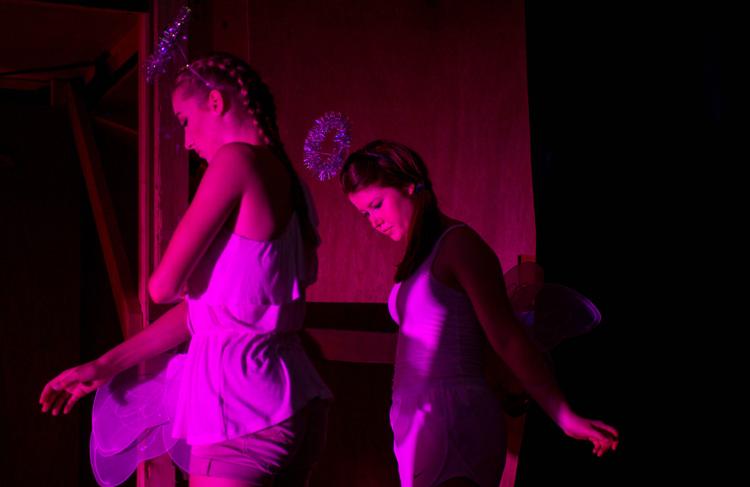 Legally Blond, 07.12.2018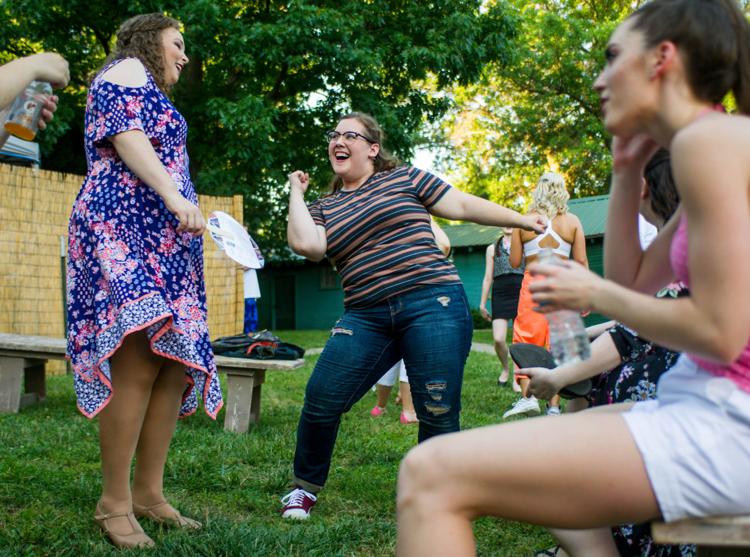 Legally Blond, 07.12.2018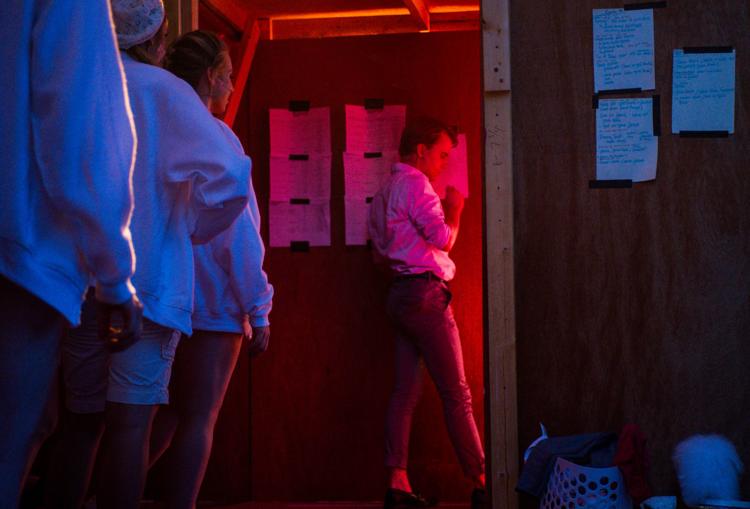 Legally Blond, 07.12.2018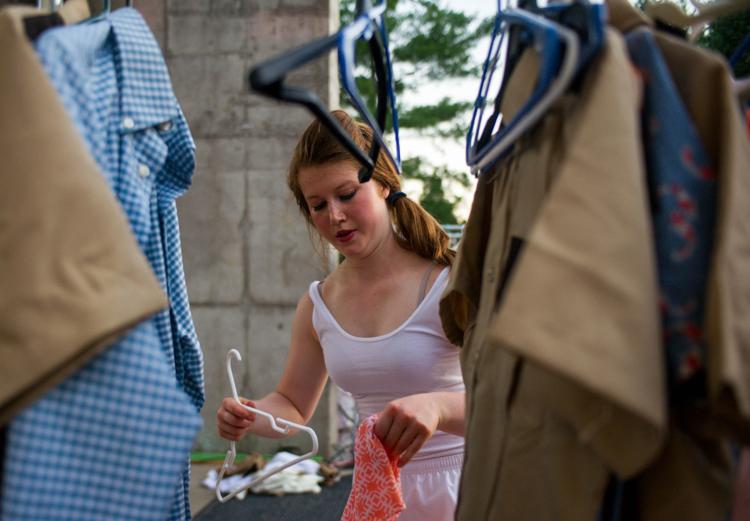 Legally Blond, 07.12.2018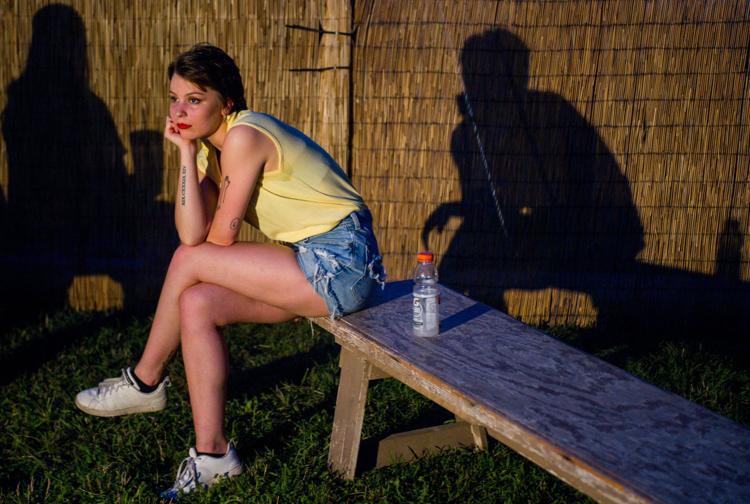 Legally Blond, 07.12.2018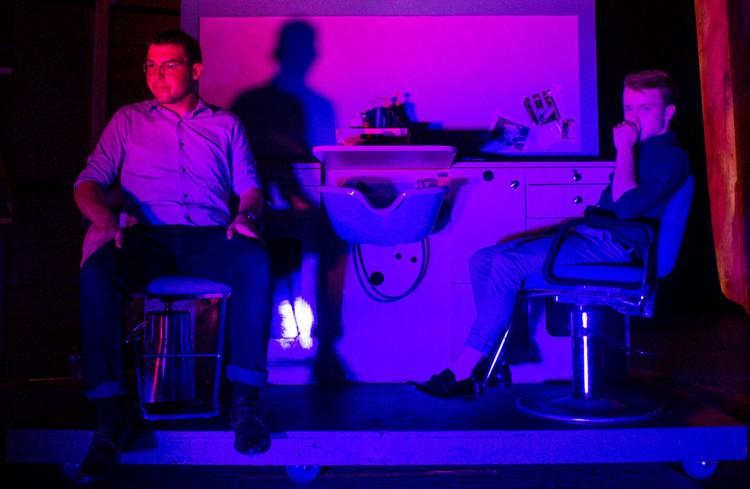 Legally Blond, 07.12.2018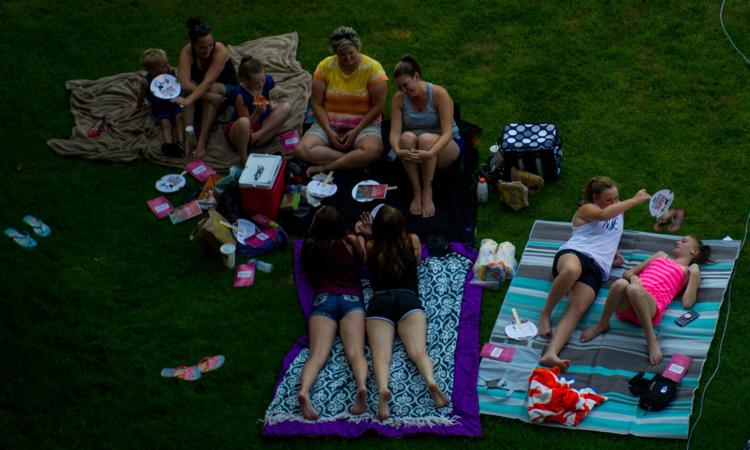 Legally Blond, 07.12.2018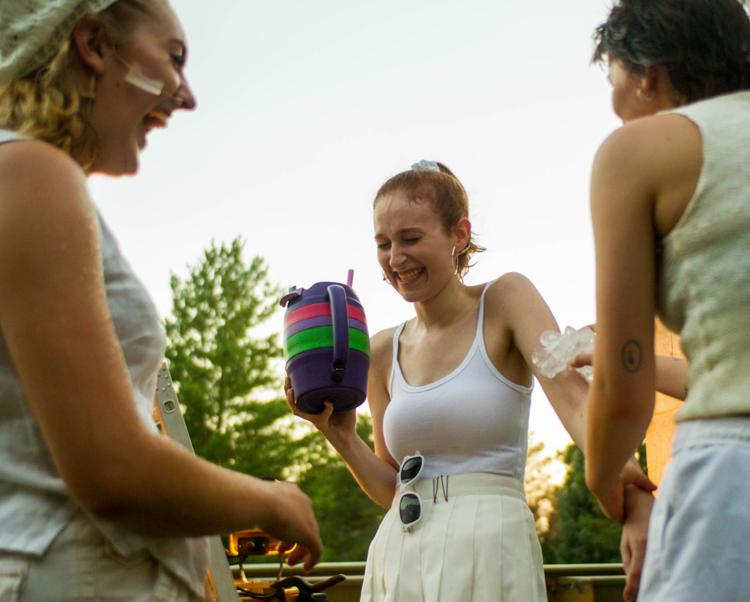 Legally Blond, 07.12.2018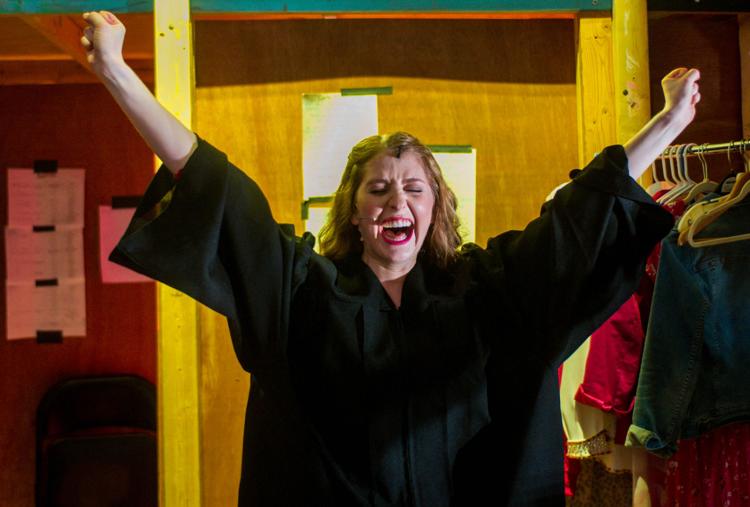 Legally Blond, 07.12.2018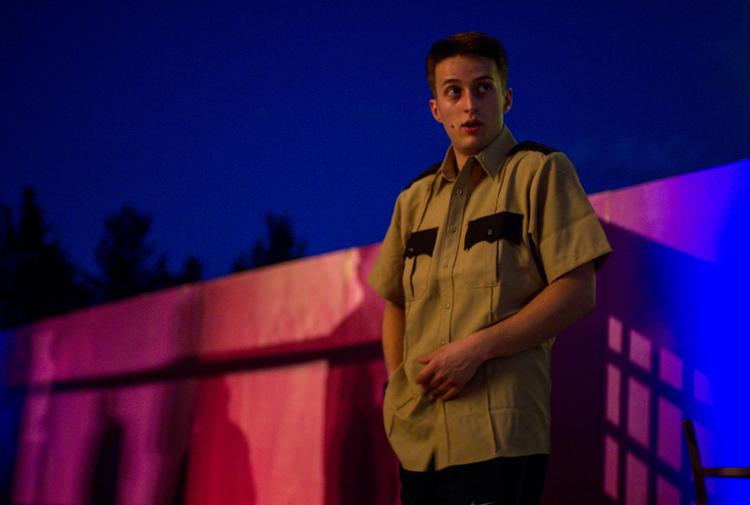 Legally Blond, 07.12.2018