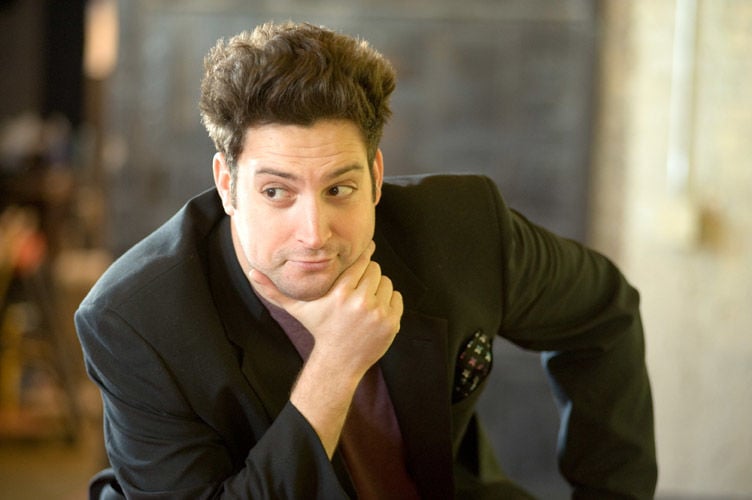 David Harris, who spent his formative years doing card tricks and making coins disappear and reappear in strange places, doesn't know exactly how that translated into a career in comedy.
But some things defy explanation.
Harris, a Minneapolis native who will be at the Comedy Loft for one show Thursday and two more on Friday -- no use competing against the Huskers on Saturday night -- is developing an act that is from the heart, entertaining and funny.
"I talk a lot about my family and life's stress," he said. "I poke fun at my own insecurities and my own pain. It's my authentic story and I think people can connect with that."
Harris, a two-time Midwest Emmy Award winner and Minnesota's Funniest Person in 2017, is a child of divorced parents -- something he said that caused him to consider a profession where financial-related stress would never be an issue.
The comedy industry might fly in the face of that logic. Especially when he bombed the first time he stepped onto the stage.
It took him five years to get back on stage. In those five years, he took part in countless comedy workshops and began writing jokes and created an act that combined some of the magic tricks he used as a kid.
"In comedy, you have to make yourself vulnerable," said Harris, who has worked alongside the likes of Louie Anderson and Bobby Slayton. "You can't hide behind your (magic) tricks. You have to put yourself out there. I still love magic, but I love comedy a little more."
At the Zoo
Jozalyn Sharp, a Las Vegas native who is touring nationally, will headline Sunday's Zoolarious comedy night at Zoo Bar.
Sharp's act speaks of her experiences traveling and partying her way across the country onstage nightly.
She gives honest and unedited looks at sex, relationships, life and her own body. A self-proclaimed nerd, she rebelled against mainstream life after turning down massive scholarships out of high school to pursue a career in stand-up comedy.
She is known to rattle cages with her bit about how women are supposed to speak and feel. Her candid and honest look at the world coupled with her rebel nature makes her relate to both millennials and older generations.
Stay up-to-date on what's happening
Receive the latest in local entertainment news in your inbox weekly!