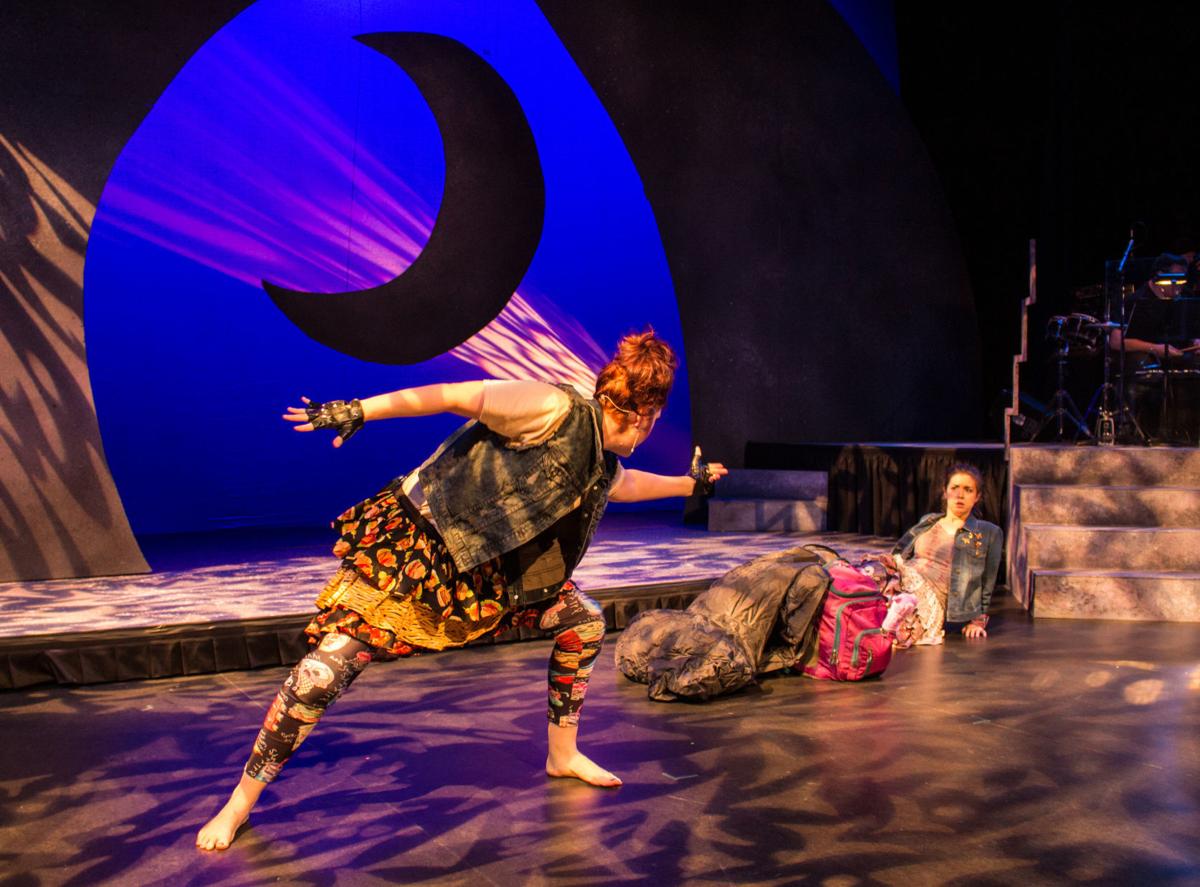 "We wanted to set the place on fire and illuminate the arts," said Becky Boesen, co-founder of Blixt Locally Grown, when explaining how she and fellow co-founder Petra Wahlqvist came up with the name Blixt, which means "lightning" in Wahlqvist's native Swedish language.
With more than 20 years of arts education between them, and even more years as professional theater artists, Boesen and Wahlqvist set out on their own in 2015 to form an arts organization like no other.
Blixt mixes the traditional and concrete ideas of theater production with unusual and complex concepts like social-emotional learning, community development, mental health and social justice issues.
"At the heart, it is growing goodness with the arts," said Wahlqvist.
Blixt's programming is diverse and ever-growing. Sure, there might be a production coming up, but there are also corporate team-building opportunities and storytelling in a variety of methods from oral to written to nonverbal.
How it all started
Blixt started as a friendship. Wahlqvist and Boesen spent hours talking about ideas that felt bound by existing and traditional arts organizations. "We were done feeling small, and tired of asking for permission," Wahlqvist said. "We have always innovated and done things that some said couldn't be done."
When the idea of Blixt came about, Wahlqvist was director of education at the Lied Center for Performing Arts, and Boesen, the Lied's creative services specialist. "We gave a year's notice to finish projects at the Lied and plan for what was next," Boesen said.
Blixt started as a limited liability company (LLC), trying a model that was unusual for an arts organization. Boesen and Wahlqvist quickly realized they needed to be a nonprofit in order to have access to resources and partnerships that maximized their potential.
"Forming deep relationships is central to our work," Boesen said. "We collaborate and consult with experts at other organizations in order to create initiatives and curricula that are as valuable for adults as they are for kids."
At the Lied, Wahlqvist and Boesen worked together on the commissioned original musical "Puddin' and the Grumble," written by Boesen and David von Kampen, which addressed childhood hunger. Inspired by the Lincoln Vital Signs report that shined a light on childhood poverty, they worked with experts at the Food Bank of Lincoln and received funding from the Lincoln Community Foundation.
"If you don't know about it, you can't do anything about it," said Wahlqvist. "In addition to the excellent piece of art which allowed audiences to walk in the shoes of the protagonist, panel discussions and post-show conversations were held in order to help audiences take action regarding local hunger."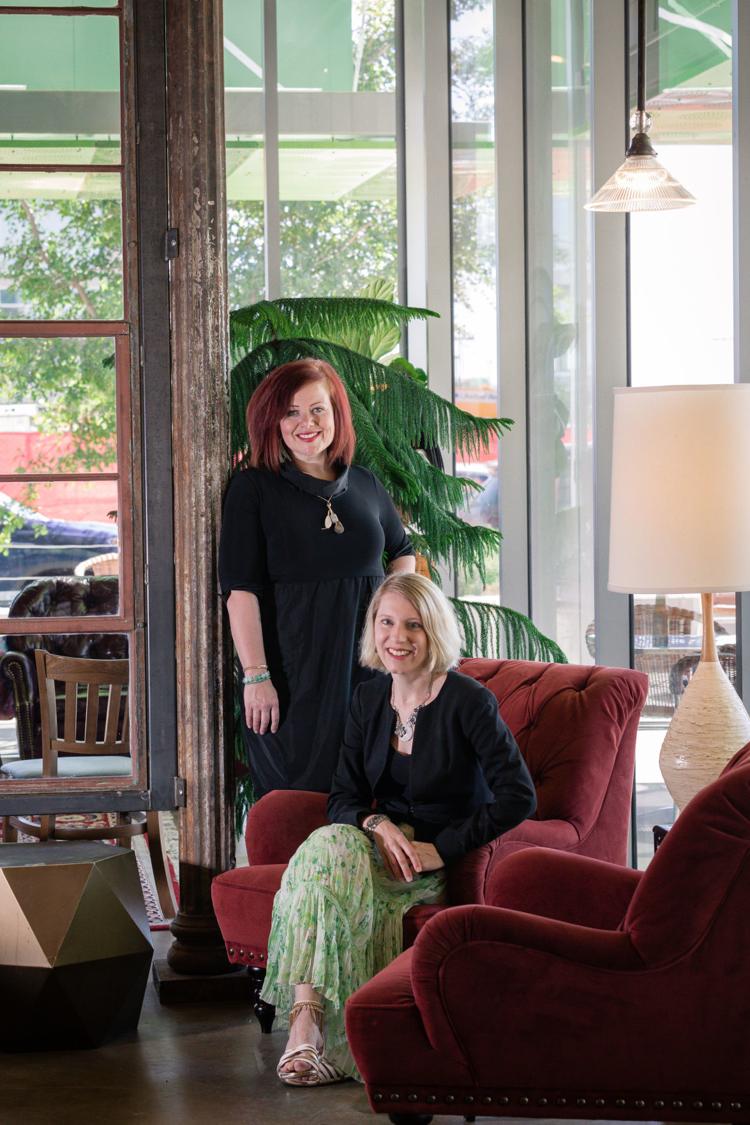 With a theme that resonates in many places, "Puddin'" has gone on to be produced in communities around the country.
Once on their own," Snowcatcher," written and performed by Boesen and commissioned by the Lincoln Arts Council and Midwest Theater in Scottsbluff, came next.
While still in the writing stage, the newly formed Blixt team was volunteering at Standing Rock when Boesen's mother had a heart attack. An emergency overnight drive from North Dakota to Oklahoma brought out questions about what would happen if her mother didn't make it (gratefully, she did) and how children deal with the grief of losing a parent.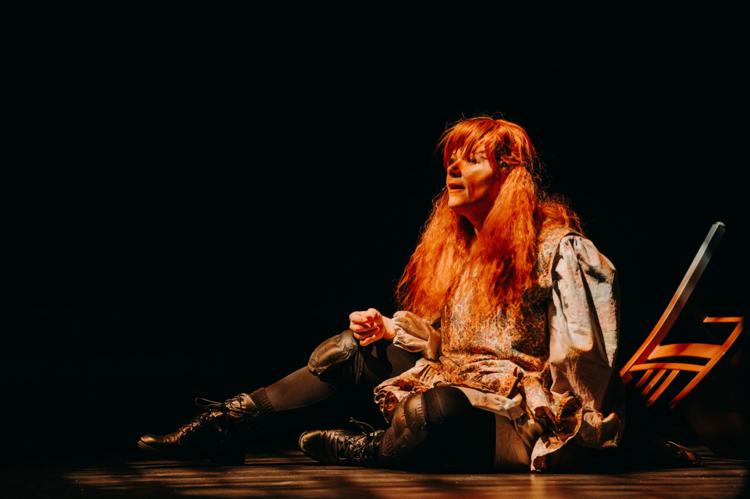 Blixt enlisted Mourning Hope Grief Center as mentors and took the final production on a statewide tour. "As a result of the project, tackling grief through theater has become part of our canon," said Wahlqvist.
"Our expertise is in theater, building community with theater, and theater education, so we need to partner with others to learn and broaden our reach," said Boesen. "We need to get it right."
"Art is a powerful way to have conversations about difficult topics – hunger, poverty, grief, and now the COVID pandemic," Wahlqvist added.
'Captain Soapman'
The most recent example of art enabling difficult conversations is Blixt's production of "Captain Soapman."
The new play, geared toward children and their families during the pandemic, was produced entirely via Zoom while actors and crew maintained social distancing. "Captain Soapman" embraces humor, heart and hope to honor the experience of children who are processing the big changes that come alongside COVID-19.
"Captain Soapman," written by Mary Sinclair, was the winner of Blixt Locally Grown's Theater for Young Audiences 10-Minute Play Challenge, designed to solicit new works from young people. Blixt launched the challenge for students in Boesen's Playwriting II class at Nebraska Wesleyan University. The students had less than a week to submit a new work for children and their families exploring themes relevant to the COVID-19 pandemic including isolation, imagination, and young people's feelings.
"My students provided a host of innovative scripts, making the final decision extremely difficult," said Boesen.
While "Captain Soapman" was inspired by the pandemic, another project was paused because of it. "The Dream Switch," a project funded by Nebraska Community Foundation, the Peter Kiewit Foundation and Humanities Nebraska, is a unique mix of collaborative education, live performance and community conversation.
"The Dream Switch" premiered in Nemaha and Valley Counties in 2019. The musical performance follows a young woman with dreams of leaving her hometown, only to discover there is no place like home.
With lyrics by Boesen, music by David von Kampen, and sung by Andrea von Kampen, The Dream Switch uses a mix of instruments from bass guitar and drums to violins and cello for a sound that is both folk and pop with strings and a jazz influence.
"'The Dream Switch' allows us to work alongside communities to grow local goodness while focusing on retaining young talent throughout Nebraska," said Boesen. "'People attraction' is at the heart of intentional community development."
Blixt plans to resume play on "The Dream Switch" in three more communities in 2020 with more to come in 2021.
Listening to the world
Meanwhile, Boesen and Wahlqvist are listening to the world around them. The universe will tell them where goodness needs to grow and how the arts can make that happen. Learn more at www.blixt.space.