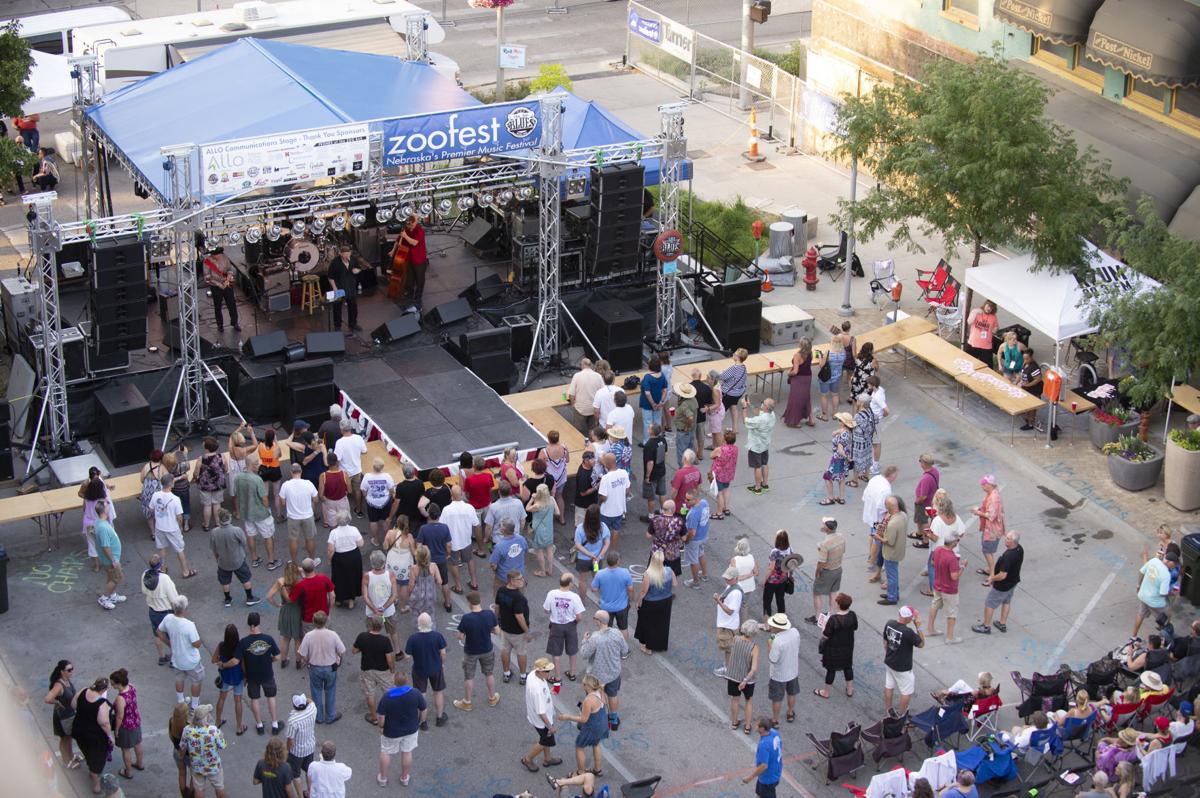 ZooFest will not take place next month. But there is a chance that the Zoo Bar's annual street festival could happen in late August.
That's the word from owner Pete Watters, who has canceled the July 10-11 event that was to be headlined by Booker T. Jones of Booker T. and the MGs.
There is a chance, Watters said, that the festival could be moved to Aug. 21-22. That, however, would be contingent on the directed health measure restrictions that might be in place in late August along with the needed approval of the Lincoln-Lancaster County Health Department.
This was to be the 20th annual ZooFest. The first, which celebrated the bar's 25th anniversary, took place in 1998. After a two-year hiatus, ZooFest began taking place annually in 2001, staged on 14th Street — outside the bar — each July.
The festival, if it happens in August, is celebrating the 47th anniversary of the Zoo Bar, the longest-running blues-roots music club to operate in the same space in the country.
Garth Brooks' drive-in concert do's and don't's
Saturday's sold-out Garth Brooks "World's Largest Drive-in Concert" at the Lancaster Event Center is set to begin at dusk, or about 9:15 p.m.
But the 800 cars will be parked in first-come, first-served fashion, with the earliest arrivals getting the spots closest to the screen. So many concertgoers are expected to be at the Event Center well before the gates open at 6 p.m.
"We anticipate there will be people lined up," said Event Center general manager Amy Dickerson. "We'll probably start processing people in line, but we're not opening the gate before 6."
The Event Center has two long driveways, which, Dickerson said, should be able to accommodate the early arrivals and prevent traffic from blocking 84th Street.
No outside alcoholic beverages are permitted on the fairgrounds. Nor are open containers of any kind allowed. Closed non-alcoholic beverages can be brought into the fairgrounds. Concertgoers will be asked to pop open their trunks to allow staff to check for alcohol.
The Event Center will be selling beverages as part of its pre-party that will feature Omaha country band Silas Creek and have at least five food trucks. The food trucks will begin serving at 6:15 p.m. The pre-party will begin at 7 p.m.
Trump Tulsa rally flop provides no clues for arenas
Promoters, artists and arena managers were keeping an eye on President Donald Trump's rally in Tulsa on Saturday, not for its politics but to see how a packed arena could operate in the coronavirus pandemic — and, a few weeks later, to see if the event became a COVID-19 super-spreader.
But only 6,600 people turned up to the BOK Center on Saturday, a third of the arena's 19,000 capacity.
The rally's attendance was crushed by a combination of COVID-19 concerns, an overhyped attendance that likely kept some people from venturing to the rally, fears of protesters and the pranking of teenagers on TikTok and K-pop fans, who ordered tens of thousands of tickets with no intention of showing up.
Because of that, the promoters and venue operators say the rally is likely to yield nothing of value for the live-music industry as it struggles to bring back concerts.
Reach the writer at 402-473-7244 or kwolgamott@journalstar.com. On Twitter @KentWolgamott  
Stay up-to-date on what's happening
Receive the latest in local entertainment news in your inbox weekly!