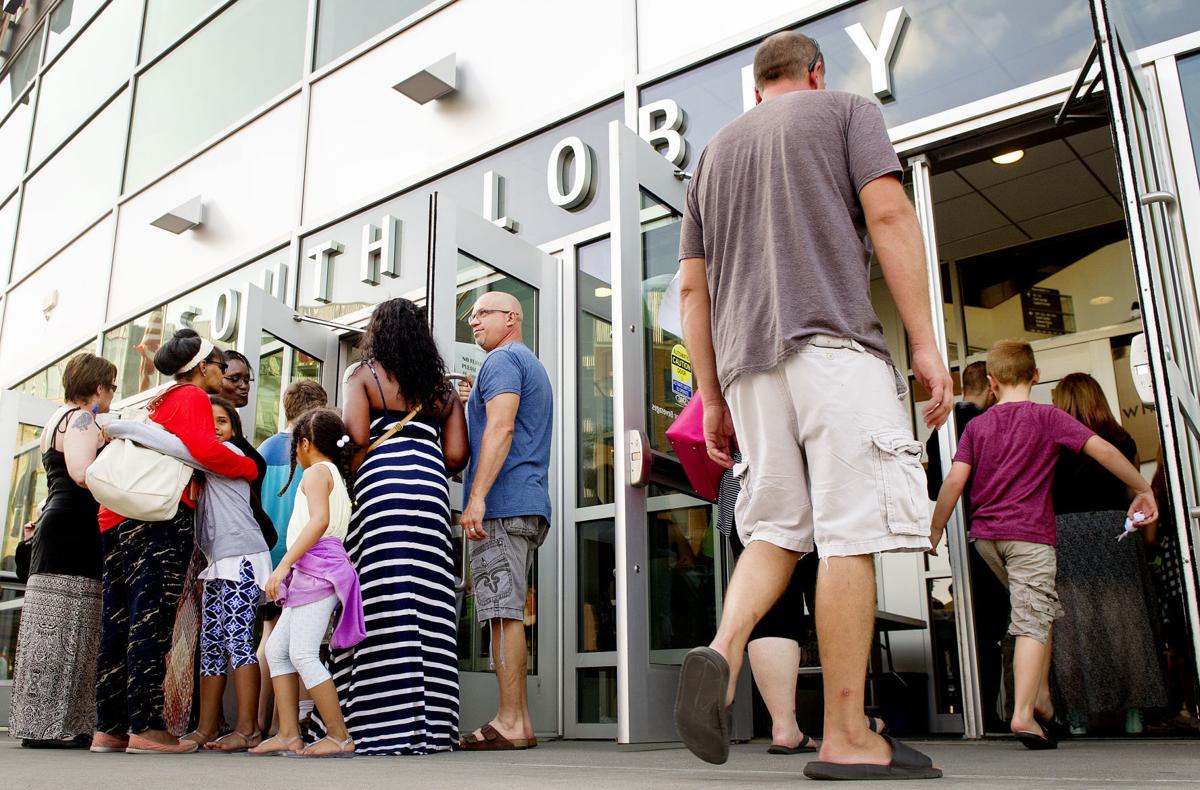 In just a few weeks concert-goers at Pinewood Bowl Theater will walk through metal detectors that can tell the difference between a cellphone and a gun.
The West Haymarket Joint Public Agency approved the purchase of six metal detectors that will be used for security, first at Pinewood Bowl and later at Pinnacle Bank Arena.
Currently, staff members working Pinewood Bowl concerts are using wands to detect bombs or guns. The new walk-through metal detectors will allow people to move through the security area more quickly, said Tom Lorenz, general manager for the arena, which also manages Pinewood Bowl concerts. 
The walk-through detector frame lights up in four zones, showing approximately where metal devices may be located on the person walking through, so staff know where to wand or search.
And the equipment technology is sophisticated enough it can be set to light up for a gun or a bomb, but not for a cellphone, watch or belt buckle, Lorenz said.
The $40,920 price tag for the six portable walk-through detectors include cases so that the detectors can be moved between Pinewood Bowl and the arena, he told the JPA.
Lorenz said he hopes the six detectors will be available for the June 21 (Oak Ridge Boys) and June 22 (Jackson Browne) Pinewood Bowl shows.
Lorenz said he will likely be purchasing more walk-through detectors for the arena.
The six detectors will allow staff members to screen concert-goers and focus on other duties at Pinewood Bowl, where bigger-name groups are drawing larger crowds. They will also speed entry at high-volume doors at the arena, he said.
Lorenz said he would need 36 metal detectors to cover every point of entry at the arena, including backstage doors and staff entrances.
The additional security is necessary to protect patrons and is required in some artist's contracts, Lorenz said.
To date, any walk-through metal detectors used at the arena were provided by the touring group.
The safety of patrons and performers is paramount, said Tim Clare, JPA member and a University of Nebraska regent.
"It's crazy we are sitting here talking about this. But this is the time we are in," he said. 
The metal detectors are part of the security efforts that include cameras, a policy requiring see-through bags, and watching how people react and their mannerisms, Lorenz said.
Some of the security expenses are covered by ticket prices, which are set by the artist, Lorenz said.
Two years ago Lorenz abandoned plans to buy 35 walk-through metal detectors because of bid-related problems and continuing advances in technology, he said.
Staff have been using hand-held wands at both the arena and Pinewood Bowl.
Stay up-to-date on what's happening
Receive the latest in local entertainment news in your inbox weekly!