The first three months of the year used to be a slow time in Lincoln's arts and entertainment world. But no longer.
Here's a look at 20 events — from concerts to visual art — that will take place between now and the end of March. A comprehensive list would double or triple in size. But these events are likely to be the best of the lot.
At the arenas
Jan. 18-19 — Eric Church, CHI Health Center, Omaha. Eric Church likes starting his tours in Nebraska. He's done just that a couple times in Lincoln and will be kicking off his "Double Down" tour in Omaha next weekend. Church will play two nights in each city in which the tour stops, promising a "unique show" each night.
Jan. 22 — Disturbed, Pinnacle Bank Arena. Disturbed, one of the top hard rock/heavy metal bands, hasn't played Lincoln for 13 years. They'll change that when they hit the arena with a show that's going to feature songs from the surprising "Evolution," an album inspired by the melodic classic rock of Fleetwood Mac, The Eagles, Journey and Styx.
Feb. 12 — Elton John, CHI Health Center. It's "Farewell Yellow Brick Road" for Elton John, who's closing out his live performing career with a three-year tour that began in September and will include more than 300 shows on five continents. His Omaha stop comes early in the tour, which won't end until 2021 — which means there's plenty of time for him to return to Nebraska.
Feb. 20 — James Taylor & Bonnie Raitt, Pinnacle Bank Arena. James Taylor, the "Fire & Rain" '70s singer-songwriter, drew more than 10,000 to Pinnacle Bank Arena in June 2014. Bonnie Raitt had about 3,500 at Pinewood Bowl in Sept. 2016 for an evening of her blend of blues, rock and R&B. They're coming back together, with Taylor in the headlining slot, continuing their highly successful pairing of the last couple years.
March 7 — KISS, CHI Health Center. It's the "End of the Road" tour for KISS. Whether it's actually their final tour ever — which is how the tour is hyped — or just the first of a series of goodbyes (see Cher and The Who), Gene Simmons, Paul Stanley and company will bring the spectacle and their usual set list to Omaha early in the yearlong journey.
March 23 — Michael Bublé, Pinnacle Bank Arena. On Sept. 13, 2013, Michael Buble opened Lincoln's new arena with a classy sold-out show. On March 23, he's making Lincoln the only non-major-metro stop on his 2019 tour to play the arena's official fifth-anniversary concert. Look for this one to feature songs from "Love," the new album Bublé released after taking a couple years off to care for his 5-year-old son.
On the theaters
Feb. 7 — Chris Botti, Lied Center for Performing Arts. Trumpeter Chris Botti got rave reviews when he played the Lied Center in 2013. The multiple Grammy award winner and "world's best-selling jazz instrumentalist" and his band are returning for what is being called an "encore performance" that will feature jazz standards, famous masterpieces and pop music classics.
Feb. 10 — Emanuel Ax, Lied Center for Performing Arts. One of the world's most virtuosic pianists, Emanuel Ax, returns to the Lied Center for the first time since 2012. The Grammy award winner, praised for his poetic and illuminating performances, will present a program of Bach, Schoenberg, Schuman, Ravel and Chopin.
Feb-13 - 24 — "Dutchman," Temple Building. The Nebraska Repertory Theater presents Amiri Baraka's "Dutchman," a play in which two passengers on a subway — a white woman and young black man — flirt with race and rage, uncovering the anger and fear buried beneath polite American decorum. Ron Himes, founder and producing director of St. Louis's The Black Rep, will direct.
Feb. 23 — Tim Allen, Lied Center for Performing Arts. Tim Allen, star of TV's "Home Improvement" and "The Last Man Standing" and movies like "The Santa Clause" and "Wild Hogs" will deliver a evening of stand-up comedy at the Lied. This one's tagged for "mature audiences only," which means the voice of Buzz Lightyear is going to say some naughty words.
In the clubs
Jan. 28 — Gregory Alan Isakov, Bourbon Theatre. Farmer in the summer, singer-songwriter of the folk variety in the winter, Gregory Alan Isakov will come into Lincoln from his farm outside Boulder, Colorado, where he grows vegetables for restaurants, for a show with his band, highlighting songs from his excellent new album, "Evening Machines."
Jan. 30 — Iliza Shlesinger, Rococo Theatre. Iliza Shlesinger won HBO's "Last Comic Standing" in 2008 and, in the last decade, has become one of the rising stars and prominent voices in modern comedy. Last year, she released her fourth Netflix special, "Elder Millennial" and appeared in the movie "Instant Family." Now she's on the road with her stand-up — so popular that's doing two shows at the Rococo on Jan. 30.
Jan. 31 — James Harman, Zoo Bar. It's been three years since James Harman played the Zoo Bar. So it's an event when the Southern California "full service bluesman" returns to one of his favorite haunts — a place he liked so much he wrote "Everybody's Rockin' (at the Zoo Bar)" and put it on a 2006 album.
Feb. 6-9,. Lincoln Exposed, multiple venues. Lincoln Exposed, the multi-night, multi-venue music festival that features only bands from Lincoln, returns for its 14th year. The day-by-day lineup for the most fun fest of the year hasn't yet been set, but there are more than 100 bands representing all varieties of music set to play in five downtown clubs over the fest's four nights.
Feb. 14 — Turnpike Troubadours, Bourbon Theatre. The most popular Red Dirt country band — at least in Lincoln — Turnpike Troubadours returns to the Bourbon for a show that's already sold out. The Oklahoma band continues to tour behind "A Long Way from Your Heart," the album it released just before its last Bourbon show in 2017.
Feb. 16 — Watsky, Bourbon Theatre. Watsky broke through via YouTube, when the video titled "Pale kid raps fast" went viral in 2011. Since then, Watsky's put out a handful of albums, appeared on "Epic Rap Battles of History" and wrote a 2016 book, "How To Ruin Everything." His fifth album, "Complaint," drops Jan. 11 and then he heads out on a 29-date tour that will include his Lincoln stop.
March 8 — Los Lonely Boys. The Royal Grove. Henry, Jojo and Ringo Garcia, the band of brothers known as Los Lonely Boys last brought the blend of blues, Latin soul and rock they call "Texican rock 'n' roll" to Lincoln four years ago. This time, the Grammy winners (for their signature hit "Heaven") are playing the Royal Grove.
In the galleries
Jan. 18 — "John Walker: Moments of Observation," Sheldon Museum of Art. This exhibition features large and small-scale works responding to the vicissitudes of land and sea by John Walker. The English-born Walker, who represented the U.K. in the 1972 Venice Biennale, has lived and worked on the coast of Maine for the last 15 years, providing the milieu and subject matter for his paintings.
Feb. 1 — "30 Americans," Joslyn Art Museum, Omaha. The first major exhibition to survey the work of contemporary African-American artists, "30 Americans" is drawn from the Miami-based Rubell Family collection and includes paintings, works on paper, sculptures, installations and videos created over the last three decades. Artists in the show include: Kehinde Wiley, Barkley L. Hendricks, Kerry James Marshall, Nina Chanel Abney, Kara Walker, Gary Simmons, Nick Cave, Hank Willis Thomas and Carrie Mae Weems.
Feb. 1 — "Pictures of North Korea" by Nathalie Daoust, Kiechel Fine Art. This exhibition of photographs by Canadian artist Nathalie Daoust looks at North Korea through a special darkroom method she uses that mimics the way false information is transferred there. The photographs are manipulated until the underlying truth is all but a blur. Sponsored by the Canadian Embassy, the exhibition traveled throughout Europe and is currently on a U.S. tour.
Michael Buble - March 23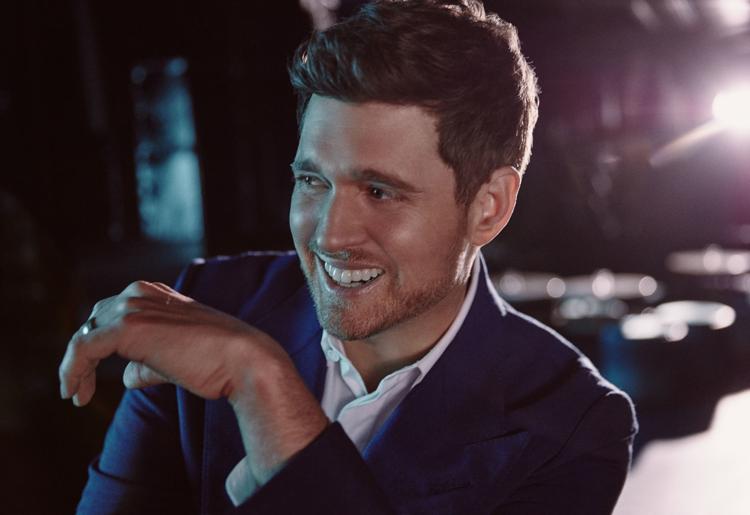 Justin Timberlake - March 23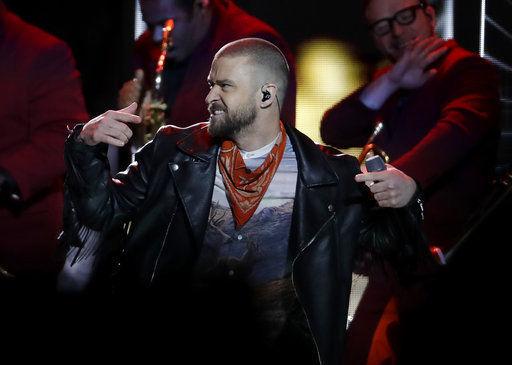 Styx and Larry The Cable Guy - March 27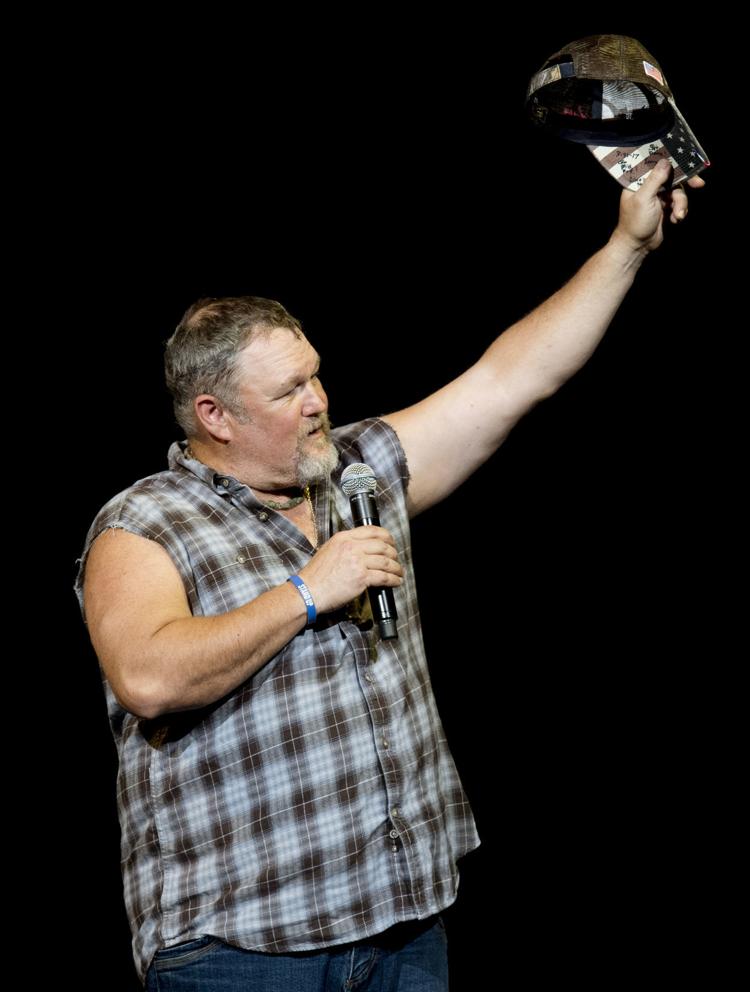 Monster Jam -- March 29 and 30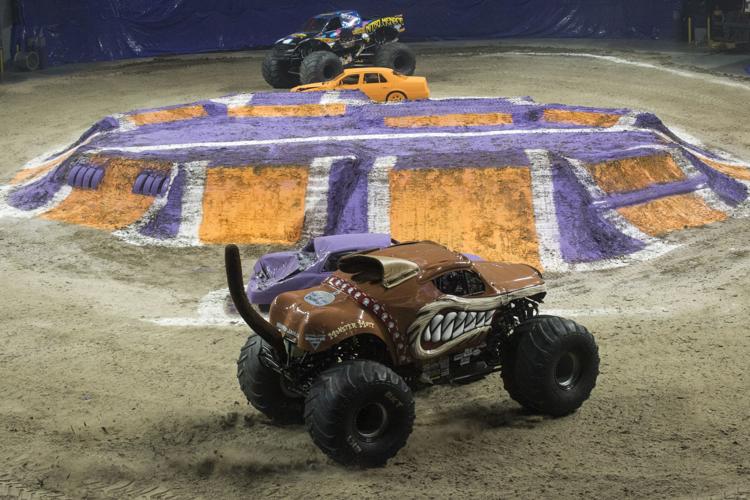 Alan Jackson - April 13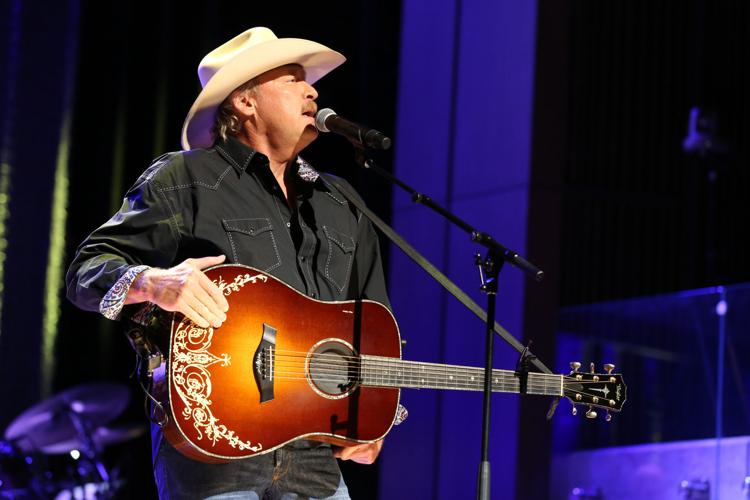 WWE Smackdown - April 23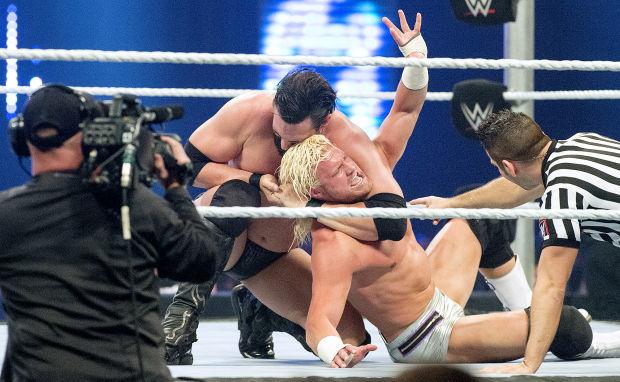 Pink -- May 7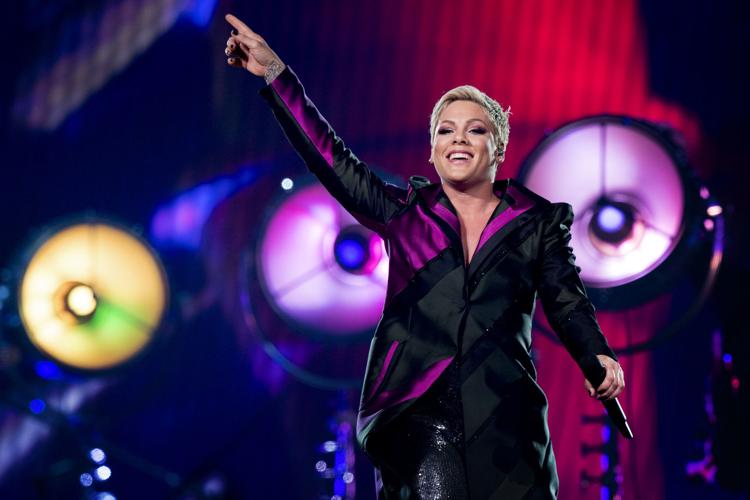 The Avett Brothers - May 17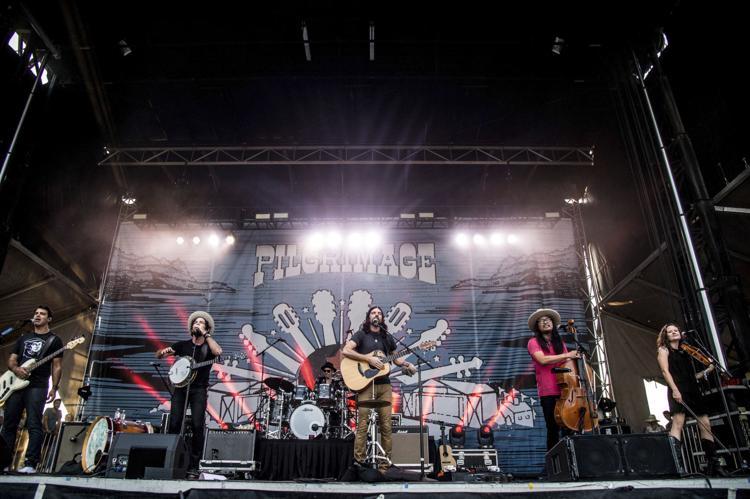 Kenny Chesney - May 18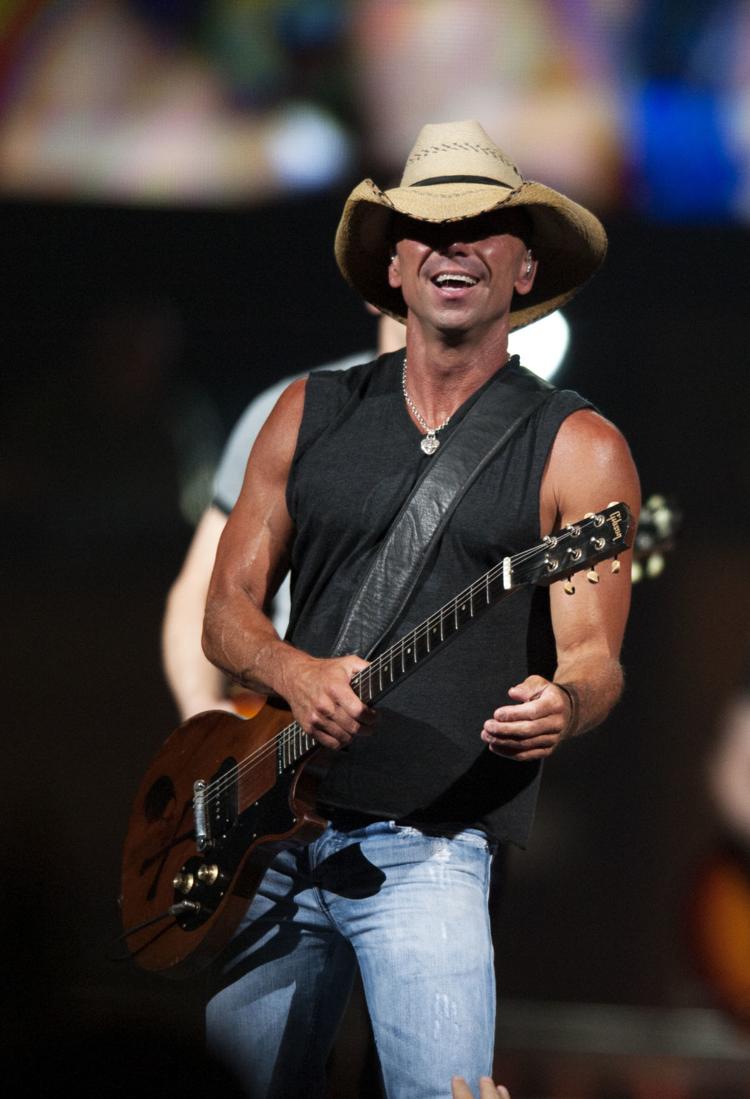 Cher — May 14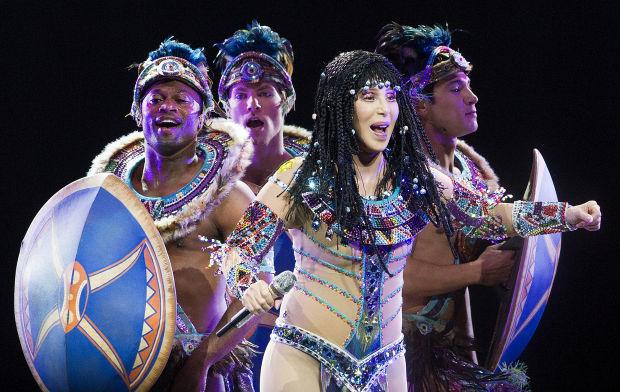 NKOTB -- June 8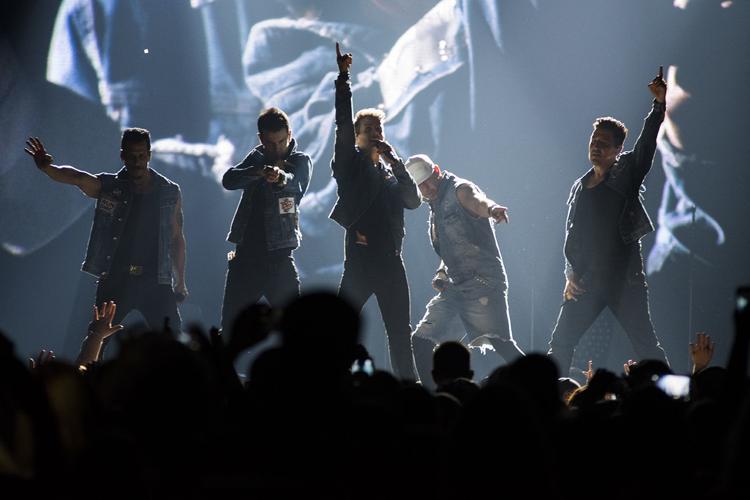 Kidz Bop - June 16
Carrie Underwood - June 23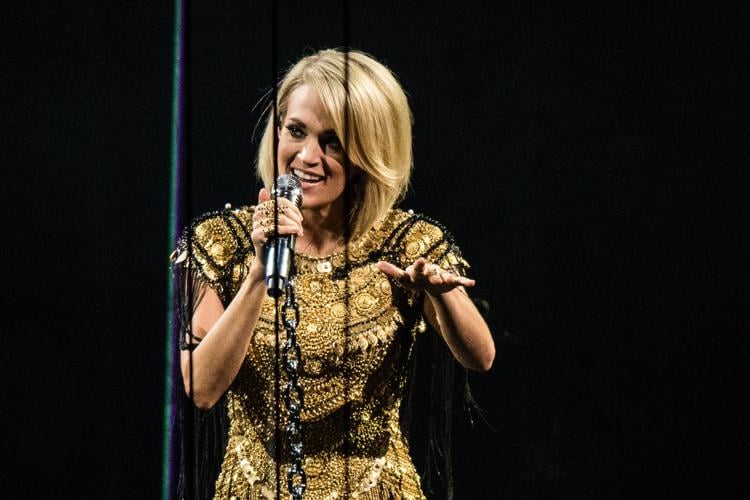 Chris Stapleton - July 19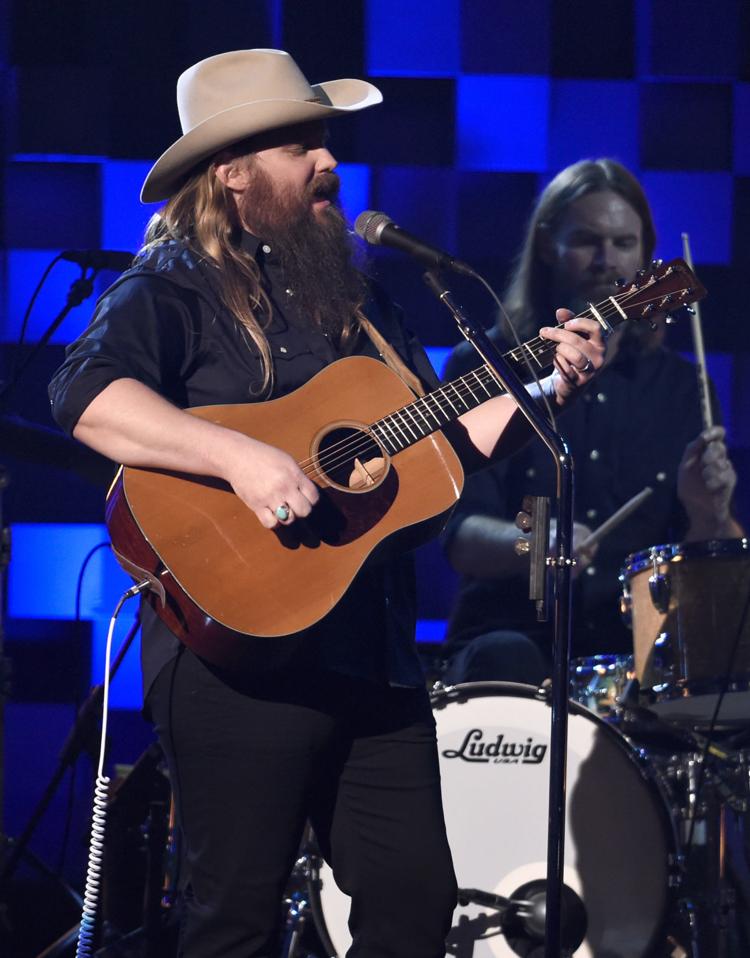 Cardi B. - July 26
Tenacious D - July 28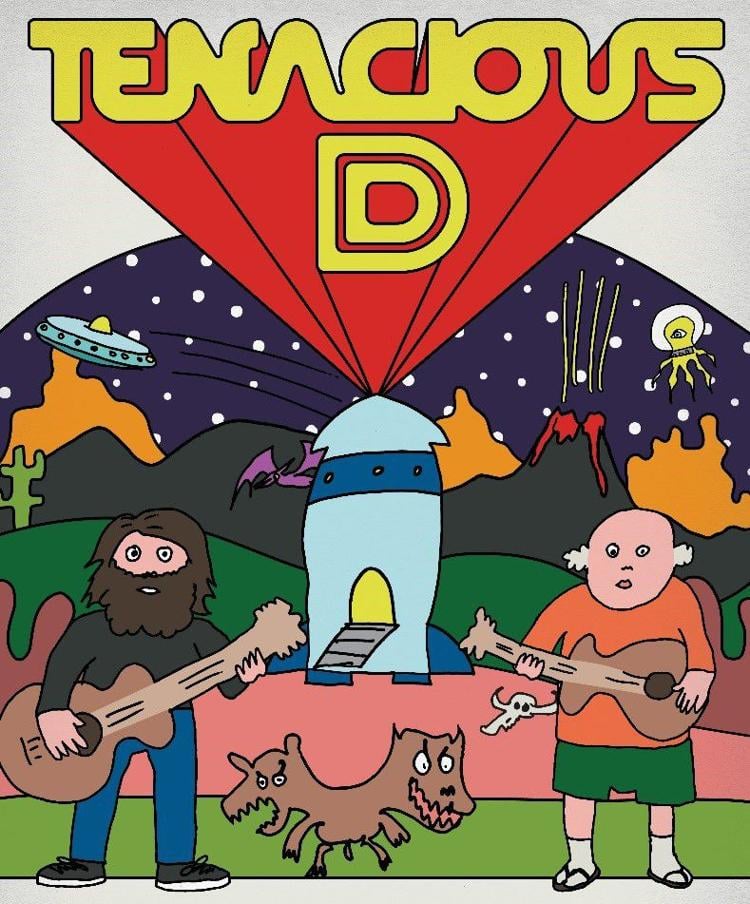 Slipknot - Aug. 8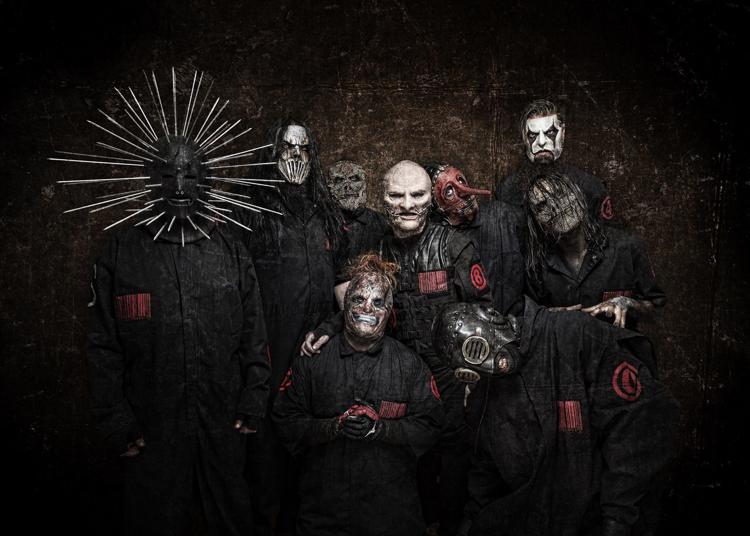 Why Don't We - Aug. 14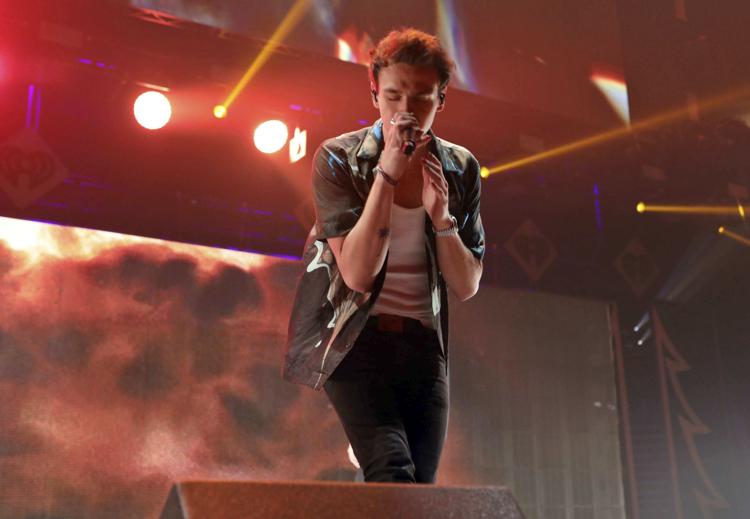 Halestorm - Aug. 31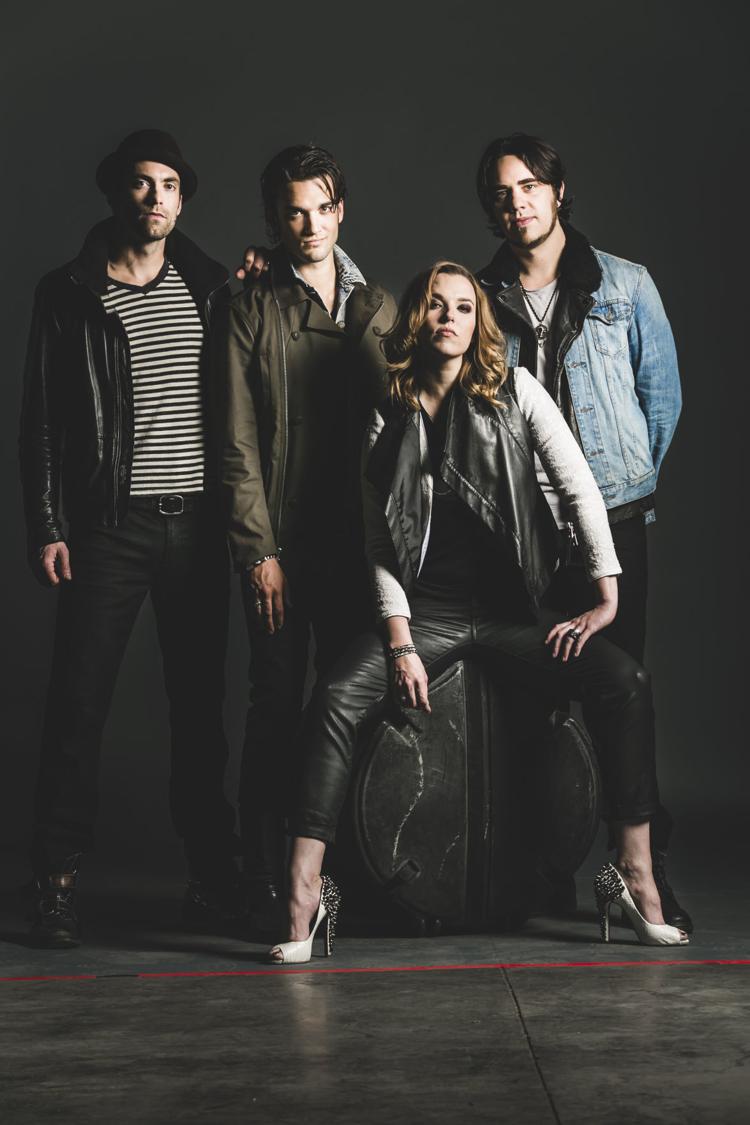 Backstreet Boys - Sept. 8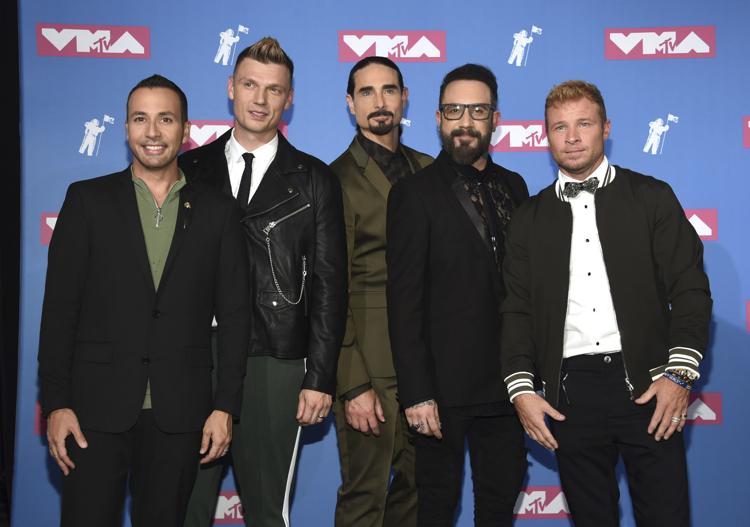 Phil Collins - Oct. 11