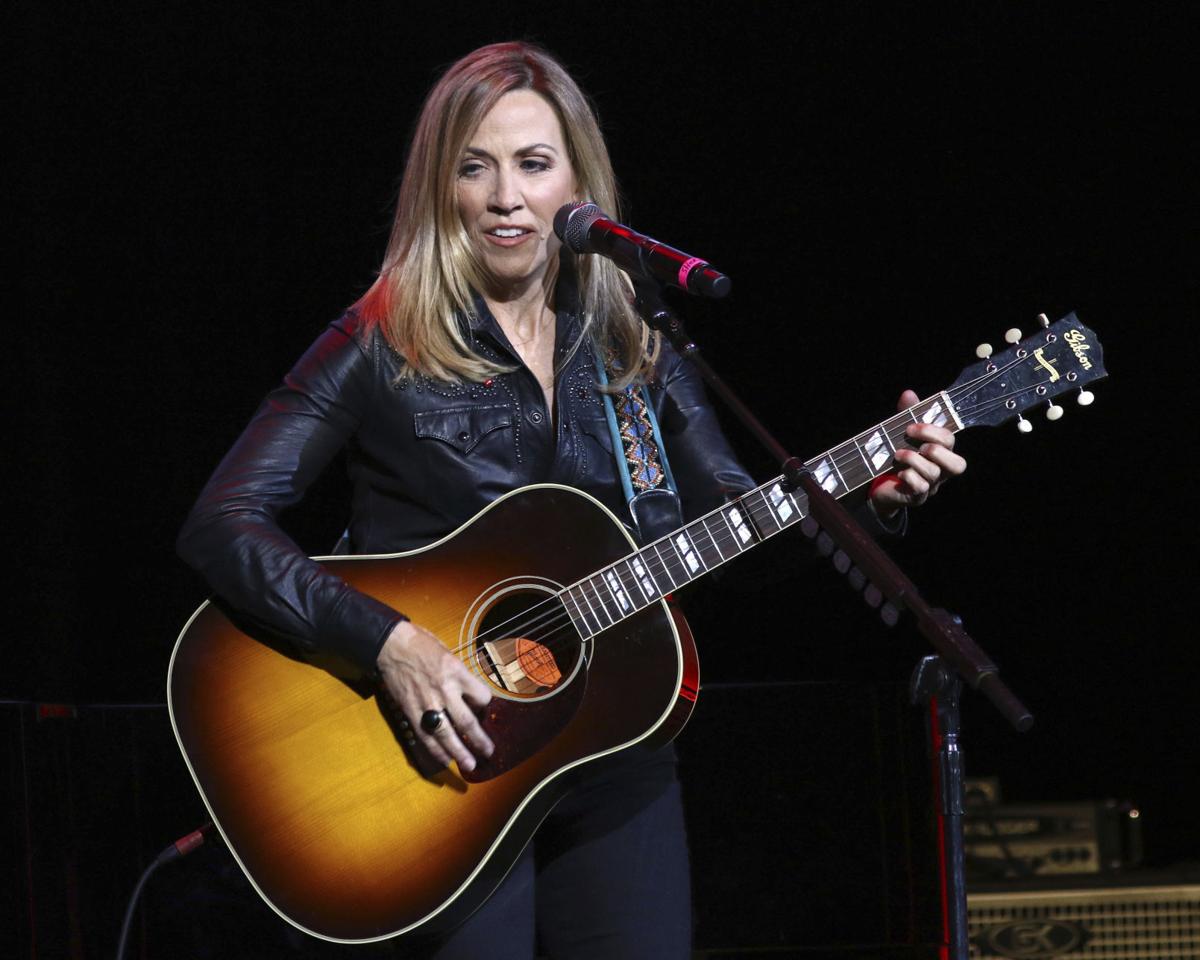 Want to know that you'll hear from Sheryl Crow at Pinewood Bowl on Tuesday night?
Put on "Live from the Ryman and More," pump up the volume and you'll have a real good idea of what Crow will bring when she makes her Lincoln debut, some 30 years into her career.
Best known as a singer/songwriter and a great, great singer, who once backed Michael Jackson, Crow's also a rock-and-roll frontwoman of the highest order, carrying her band through 27 songs over more than 2 hours with sass, swagger and some serious vocals.
To pick a few songs, Crow and company hit a country groove on "Can't Cry Anymore," "Run Baby Run" gets the heartfelt rock ballad treatment, "It Don't Hurt" comes off as a classic '70s rocker, some Bonnie Raitt blues and funk slide gets injected into "Still the Good Old Days" and "Real Gone" is a rock 'n' roll stomp.
Stevie Nicks, Jason Isbell and Emmylou Harris, all guests on "Live from the Ryman," won't be in Pioneers Park. But they're not needed for Crow and her band to rock hit after hit, favorite song after favorite song.
For many fans, that run of favorites likely begins with "All I Want to Do," her first hit that's given a Rickie Lee Jones-gone-country feel in the version captured at the mother church of country music.
That song is from "Tuesday Night Music Club," her 1993 debut album that was a surprise hit by selling 7 million copies and earning her a 1994 Grammy for best new artist and record of the year and Best Female Pop Performance for "All I Wanna Do."
Two years later, she won another pair of Grammys for Best Rock Album and Best Female Rock Performance for "If It Makes You Happy," which comes very late on the album that's gleaned from 2019 performances at the Ryman, the Ace Theatre in Los Angeles and the Newport Folk Festival.
"Live from the Ryman and More" was put together last year during the COVID-19 shutdown, and Crow told the U.S. Sun that the set captures both her career and the songs that her audience has to hear.
"There's 30 years of songs in there, so it's celebratory and very reflective," she said. "There's a whole lineage that goes along with the songs that people are a part of."
And it is the perfect sampler for her fall tour, which starts Friday at the Eastern Idaho State Fair and, after the Lincoln show, will take her to Milwaukee's Summerfest.
"I think everyone agrees we need to be out, hearing live music again," Crow told U.S. Sun. "Live music levitates, it transports and is what brings us together."
Tickets for Crow's 7 p.m. show are $41 to $131 and are available at ticketmaster.com.
Photos: Pinewood Bowl Concerts
Concerts in the summer air take place at the Pinewood Bowl in Pioneers Park.
Reach the writer at 402-473-7244 or kwolgamott@journalstar.com. On Twitter @KentWolgamott