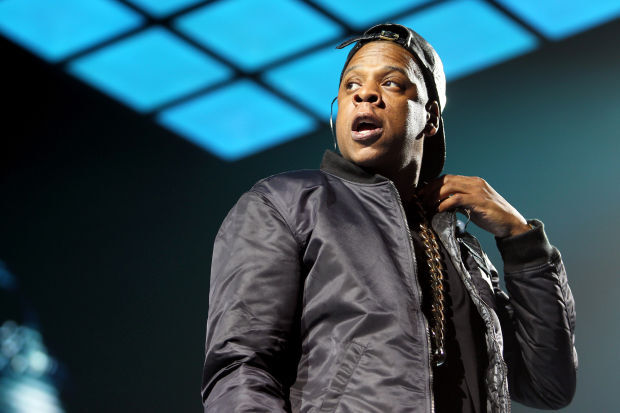 Every year, the Rock and Roll Hall of Fame inducts about a half-dozen performers who made their first records at least a quarter-century ago.
And every year, there's a few days of blowback over a tired argument — that hip-hop isn't rock and pop isn't rock, so those artists shouldn't be in the Rock and Roll Hall of Fame — and, of course, who didn't get in.
There's no reason to rehash the "it isn't rock" debate. Hip-hop and pop are in the hall in perpetuity.
And there is little reason to quarrel with the six 2021 inductees that were announced Wednesday. Jay Z, Foo Fighters, Carole King, Tina Turner, The Go-Gos and Todd Rundgren are deserving and importantly, represent a range of genres and styles.
As for the "should have gotten in" discussion, the New York Dolls, Fela Kuti and Devo are the three performers I'd been pulling for who didn't make the cut, while heavy metal fans again decried the lack of votes for their favorite, Iron Maiden.
There's no issue with Charley Patton as an early influencer. The father of the Delta blues was unquestionably early — he made his records in the 1920s and early '30s — and influenced the likes of Howlin' Wolf, who brought the blues into the electric era and to rock.
The same thing holds true for soul-jazz innovator Gil Scott-Heron, whose early '70s work presaged hip-hop and neo soul.
But it's hard to see how LL Cool J and Kraftwerk are "early." James Todd Smith, aka LL Cool J, was born in 1968 and had his breakthrough in the 1980s, more than 20 years after Scott-Heron and about a decade after hip-hop emerged from the likes of Afrika Bambaataa and Grandmaster Flash and the Furious Five.
LL Cool J, however, was on the Rock and Roll Hall of Fame ballot six times since 2010 and failed to get enough support from the more than 1,000 industry insiders, historians, critics, media members and previous inductees who vote for performers to make it into the hall.
So, the Hall insiders made LL Cool J an "early influencer" to get him in.
The same thing happened with Kraftwerk, who had been rejected by the voters six times. But a case can be made that the German synth pioneers, who clearly influenced industrial music, hip-hop and contemporary pop, fit the "early influencers" category, even though they started in 1974 — two decades after the birth of rock 'n' roll.
As for the "Musical Excellence" category, the hall should return to its original title name —  "Sidemen." After all, isn't the entire hall about musical excellence?
Looking at inductees Randy Rhodes, most famously Ozzy Osbourne's guitarist, and "the fifth Beatle," keyboardist Billy Preston, as sidemen makes perfect sense and are well deserved.
The 36th annual rock hall induction ceremony will take place Oct. 30 in Cleveland. It will be simulcast on Sirius/XM radio and shown later on HBO and the HBO Max screening service.
Then, in February, the 2022 nominees will be announced and the process of voting and complaining will begin anew.
Reach the writer at 402-473-7244 or kwolgamott@journalstar.com. On Twitter @KentWolgamott