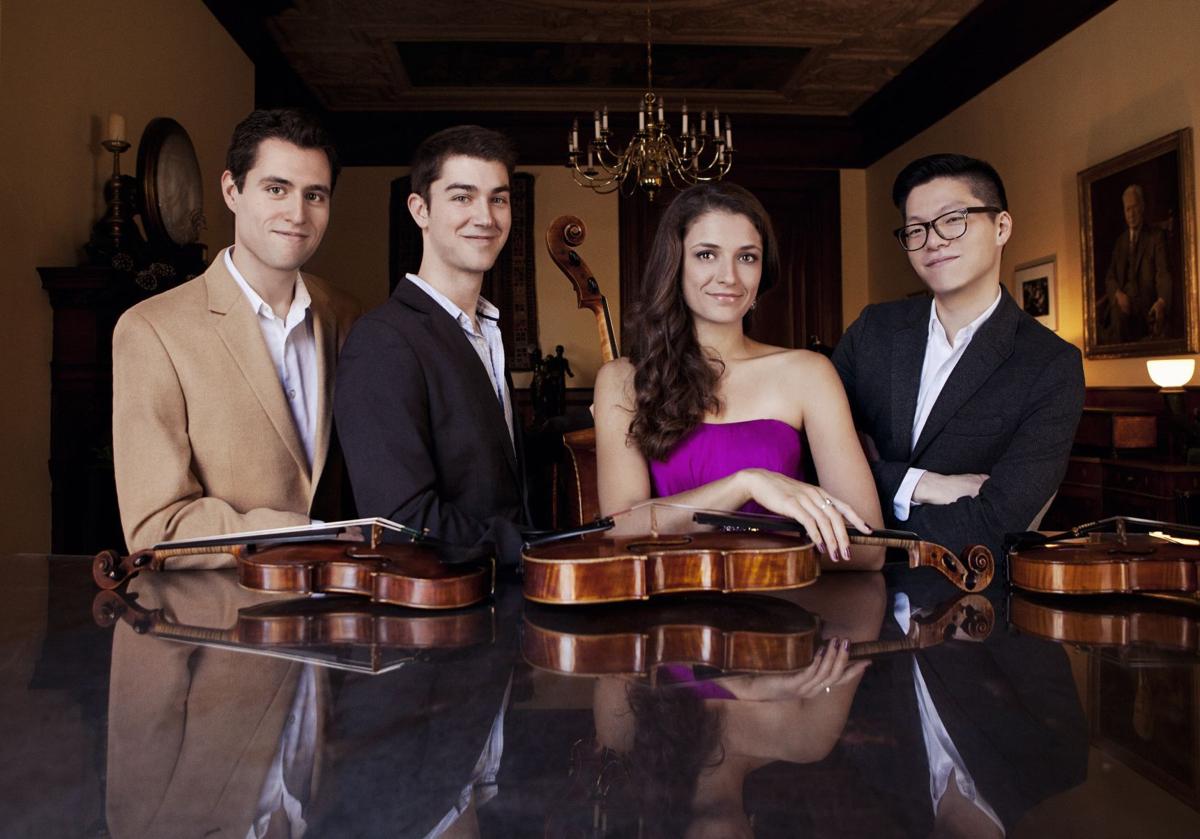 The star-bound Dover String Quartet crossed paths with the Lincoln Friends of Chamber Music series Saturday night at the Lied Center's Johnny Carson Theater.
For the 140 patrons attending, it was a much better outcome than the competing Nebraska-Ohio State football game.
The Dover Quartet's maturity, precision and intensity became apparent from the opening measures of the Mozart "Quartet in F Major, K. 50." This foursome is deep into togetherness. It was apparent from cutoffs and phrase arches in the first Mozart movement. The mood continued, and by the fourth movement the house had no doubts as to the Dover Quartet's abilities.
The Britten "Quartet No. 2 in C Major, Op. 36" was composed to honor the country's 17th-century icon, Henry Purcell; so to copy the Baroque composer, Britten wrote good transparency into the quartet's foreign-sounding phrases.
The Dover Quartet carefully paid attention to this heritage using transparent playing. While all contributed to ensemble blend, it was possible to hear the lines of each instrument carefully highlighted.
The early Beethoven "Hero" Quartet, Opus 59, No. 3, concluded the program. Its last movement would set standards for the Romantic Period quartets to come from later composers.
It was after intermission but the intensity of the Dover Quartet did not fade. Determined faces portrayed the dedication and drive of each player in executing a first movement that was almost strident in its excitement. By contrast, a plucked bass line in the second movement provided a calming effect and led to phrasing and line motion reminiscent of a rolling stream.
A crisp minuet was followed by a "molto allegro" finale with melody lines being traded among the four players. Fast fingering was precise in a time when fatigue could set in. The Dover Quartet never let up on steam as precision and peerless ensemble unity rose to a triumphant ending.
The Friends of Chamber Music crowd seldom comes to its feet with applause, but it happened during the Dover's second bow. It was certainly deserved for a challenging performance from this ensemble on overdrive.