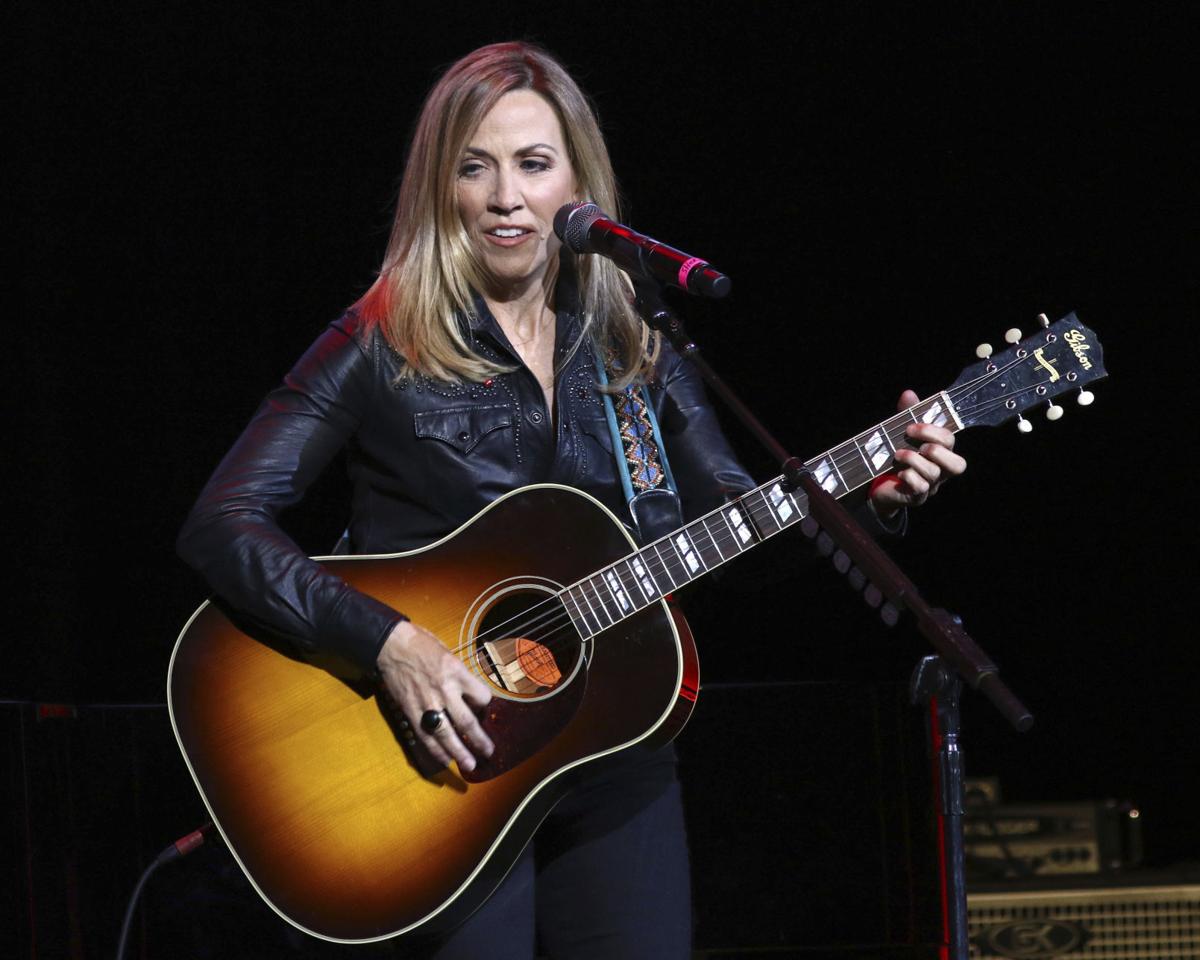 Sheryl Crow has written a career's worth of memorable songs and is a wonderful singer.
But at her heart, she's a rock 'n' roller.
That was just one of revelations from Crow's two-hour show on a beautiful Tuesday evening at Pinewood Bowl.
Coming on stage to a Rolling Stones song, the first hint of what was to come, Crow and her band — a classic Stones-style lineup of two guitars, keyboards, bass and drums — launched into "Every Day is a Winding Road."
Rocking through that hit, she followed it up with "All I Wanna Do," another hit that rocked and rolled harder live than on record.
That rock 'n' roll spirit was driven home by a pair of covers: a harmony-filled, kick-and-snare swinging take on Cat Stevens' "The First Cut Is The Deepest" and a raw version of Bob Dylan's "Everything is Broken" that saw Crow swapping lines with bassist Robert Kearns.
Appropriately enough, Crow grabbed a harmonica midway through the Dylan song — one of the handful of instruments she played, and played well.
The acoustic guitar was her primary tool, ringing and driving the band through "Hard to Make a Stand." The electric piano came out for a lovely, heartfelt "My Favorite Mistake."
And she strapped on an electric bass for a run-through of the "ratty" (her words) "Be Myself," her social media takedown — "The more dislikes you get, the better," she exclaimed as she kicked off the song.
The electric guitar emerged for a swinging midtempo rock 'n' roll run through her anthem "If It Makes You Happy."
That song with three jangling guitars brought to mind Tom Petty and the Heartbreakers, the gold standard for songwriter rock 'n' roll.
Then came a driving, swinging "Real Gone" with Crow on telecaster and harp.
Not surprisingly, the crowd of 2,600 was up and dancing for those songs, fully connecting with Crow's rock 'n' roll in her superb first-ever Lincoln show. No matter that she claimed from the stage that she'd been here before.
Crow wasn't finished with those songs or her multi-instrumentation as she brought the 12-string acoustic for a spirited, twin-guitar assault on "It Don't Hurt," the song that started an encore of a shaking "A Change Would Do You Good" and a beautiful "I Shall Believe" — a perfect ending for an exquisite show.
Photos: Pinewood Bowl Concerts
Concerts in the summer air take place at the Pinewood Bowl in Pioneers Park.
Reach the writer at 402-473-7244 or kwolgamott@journalstar.com. On Twitter @KentWolgamott