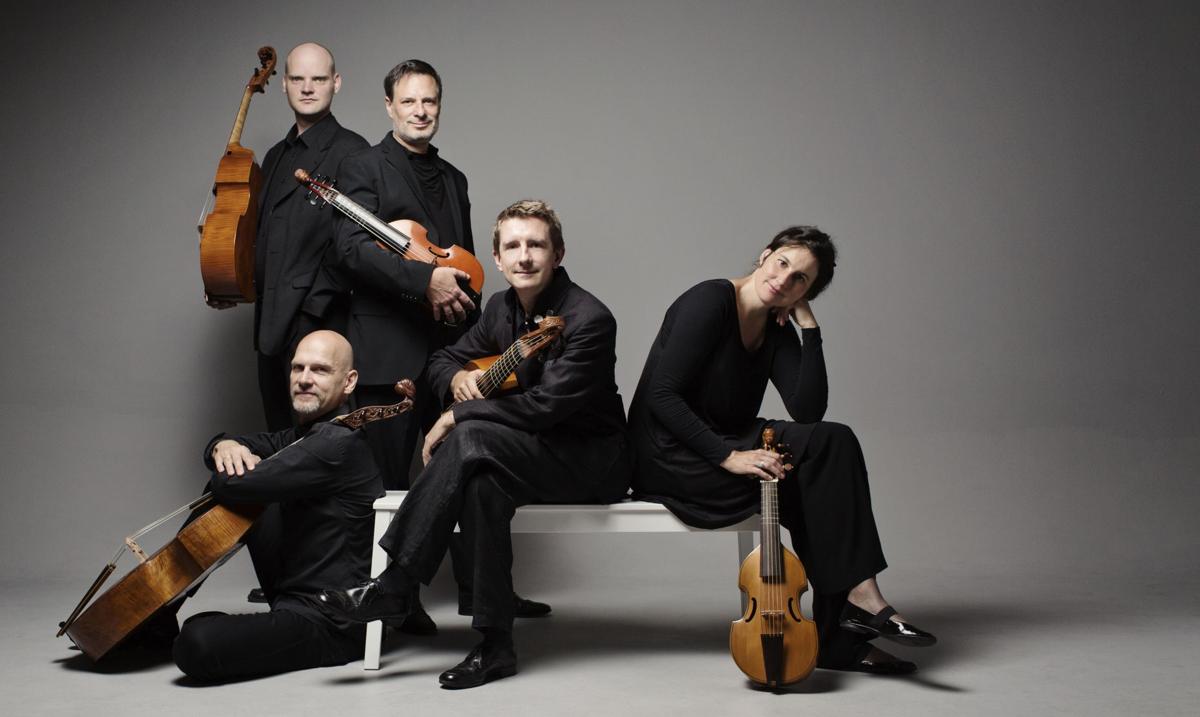 Thursday night, the Lincoln Friends of Chamber Music hosted Phantasm, the early music viol group, for a crowd of about 150 at the Lied Center's Johnny Carson Theater.
Like the clear, transparent harmonies written in the 17th century, Phantasm kept its performance exacting in structure but at the same time elegant in style.
Phantasm's playbill emphasized English composers. The exceptions were "A Fancy" of Italian Alfonso Ferrabosco the Elder that opened the program, and works by J.S. Bach and Wolfgang Mozart that ended the concert.
Excellent composer annotations were offered by Phantasm director Laurence Dreyfus. Discussing little-known Elway Bevin's "Browning No. 3," Dreyfus described it as a "fall piece" and offered the inscription poem that spoke of brown nuts on the trees too high to pick.
Excellent examples of William Byrd's sacred and secular music were presented, including "Kyrie" from his "Missa a4," in which Phantasm exhibited its precise cutoffs, ensemble blend and a great sense of how to do Renaissance dynamics.
Richard Mico's work reflected his life in the Essex countryside, Dreyfus related, and three examples of his Pavans reflected the ruddy lifestyle there.
Pieces by Henry Purcell were prominent after intermission. Playing four "Fantazias" from 1680, Phantasm exhibited the full sound and exposed chromatics of the composer. "Fantazia No. 8 a4" exhibited several suspensions that became a popular style later in the Baroque.
The ensemble emphasized Bach in its final offerings, including how Mozart grew to love Bach's counterpoint by transcribing works from the "Well-Tempered Clavier" to strings. Three of these fugues demonstrated Mozart's understanding of Bach's dying art form.
With four selections directly from Bach's "Art of the Fugue," Phantasm concluded a memorable evening with confidence and an excellent demonstration of how music from the great Renaissance era evolved into the Baroque.