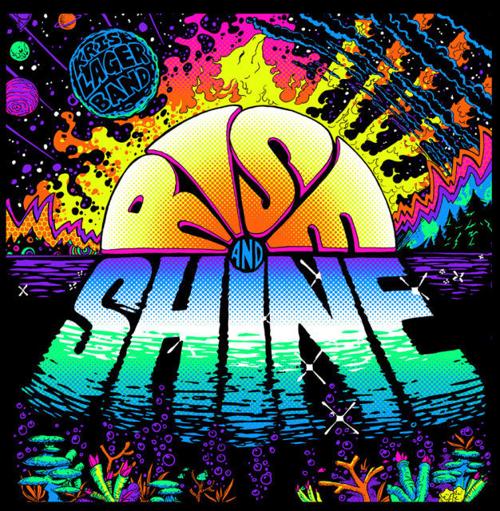 "Rise & Shine," the latest album from the Kris Lager Band, opens with the sax-driven funk of "Ain't That Just The Way It Goes" and, 67 minutes later, wraps up with the delicate, finger-picked "And You Know That's True."
In between, Lager and his road-tight band venture to New Orleans, Dr. John-style, on "Standing Right in Your Lovelight." They also touch on country and blues and crank out plenty of the funky, dance-inducing numbers that are at the heart of its live performances.
Lager will release "Rise & Shine" at the Zoo Bar Friday. Showtime is 9 p.m.
Lager writes from his world, as can be heard on the slippery blues "Knee High by The 4th of July," tells stories a la the leaving song "Bob Dylan," which isn't about Dylan at all, and throws out positivity on songs like the reggae-tinged "Ain't Got No Worries," while the band catches grooves, fast and slow.
Those grooves run as long as 7 minutes on "Hot Damn," and were recorded to tape at LaVista's Studio Blue, smartly produced by keyboardist Jeremiah Weir and Lager, then mixed by Christopher Steffan at Studio PH.
That technique really captures one of Nebraska's hardest-working, widest-touring bands. The album's kind of jammy, driven by Lager's guitar and his ever more expressive and soulful vocals and it sets itself apart from the genre's norms via its secret weapon, LeFevre's powerhouse saxophone.
Lager calls his followers "Feel Good Nation." "Rise & Shine" is a feel good record that will give them just what they want to hear -- the band at its funky, groovy best. Grade: A