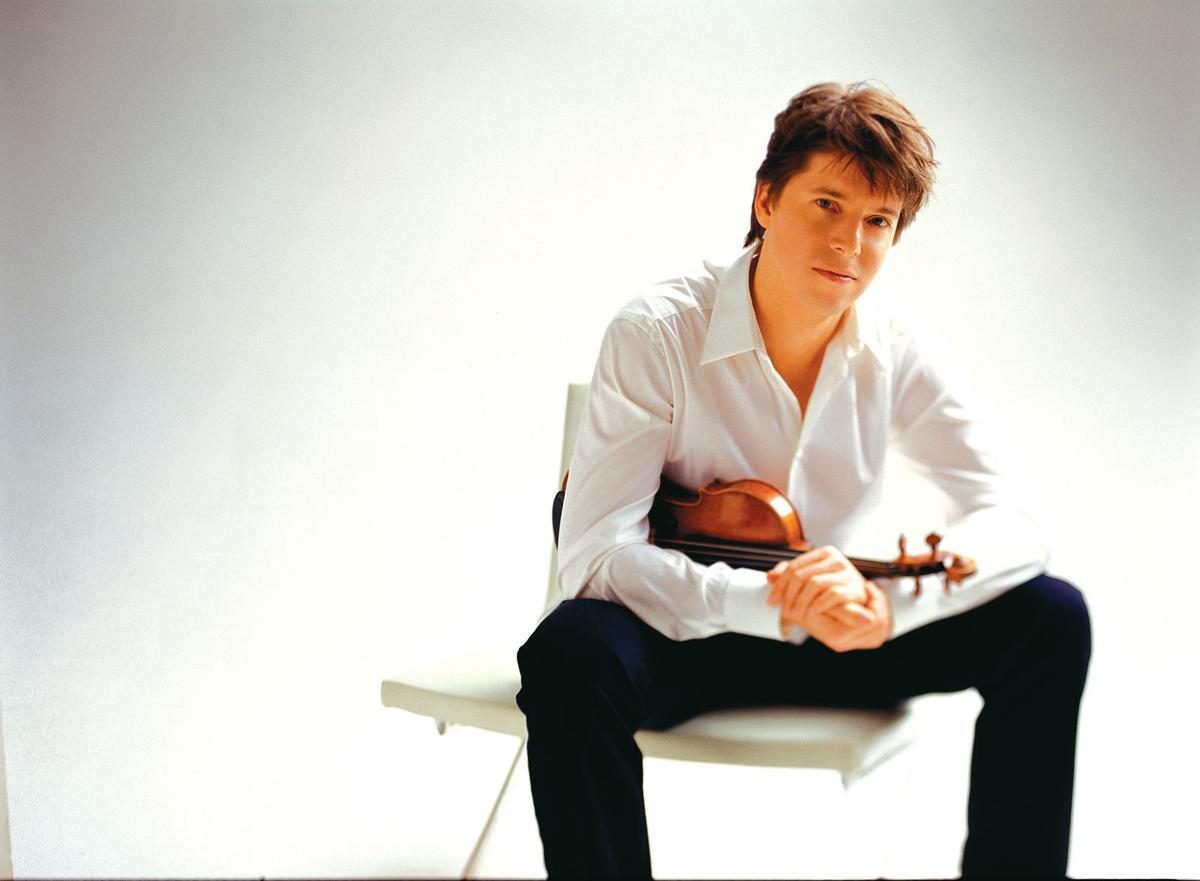 The season Lincoln's Symphony Orchestra concert was a dazzling evening with virtuoso violinist Joshua Bell playing the Max Bruch "Violin Concerto No. 1 in G Minor, Opus 26" as the centerpiece.
Woven around this difficult work were the Mendelssohn "Overture to a Midsummer Night's Dream, Opus 21," Robert Schumann's "Symphony No. 4 in D Minor, Opus 120" and two "Hungarian Dances, Nos. 5 & 6" by Johannes Brahms.
The orchestra paid tribute to long-time Symphony violinist Morris Collier, who passed last season after many years as an orchestra string player and teacher. The orchestra offered the "Nimrod" of Sir Edward Elgar in homage.
For the "Midsummer Night's Dream," strings took a few measures to settle in on the beginning but rebounded in the work's main thematic section. Horns were strong and a joy to hear.
The Schumann Symphony was excellent. The Symphony made sure the crowd knew of Schumann's superior composition by rendering a superior "Langsham: Lebhaft" final movement
The Brahms' "Dances" were charming, but it was Bell the house came to hear.
Bell's approach to the Bruch Concerto was like his execution of Edvard Grieg's "Sonata No. 1 in F Major" at the Lied Center two and a half years ago. Bending his body, moving to the demure of the music, often addressing orchestra and conductor Ed Polochick with his expressions, Bell played from memory, exhibiting outstanding tonal projection and consummate communication with the musicians.
The exacting execution of line meshing with the orchestra's textured curtain of sound was both immaculate and exquisite. The orchestra was superb also, responding perfectly to conductor and soloist.
The house stood and cheered immediately on the work's conclusion. Bell was smiling, and responded to the audience cheers by offering a short Bach "Gavotte" solo.