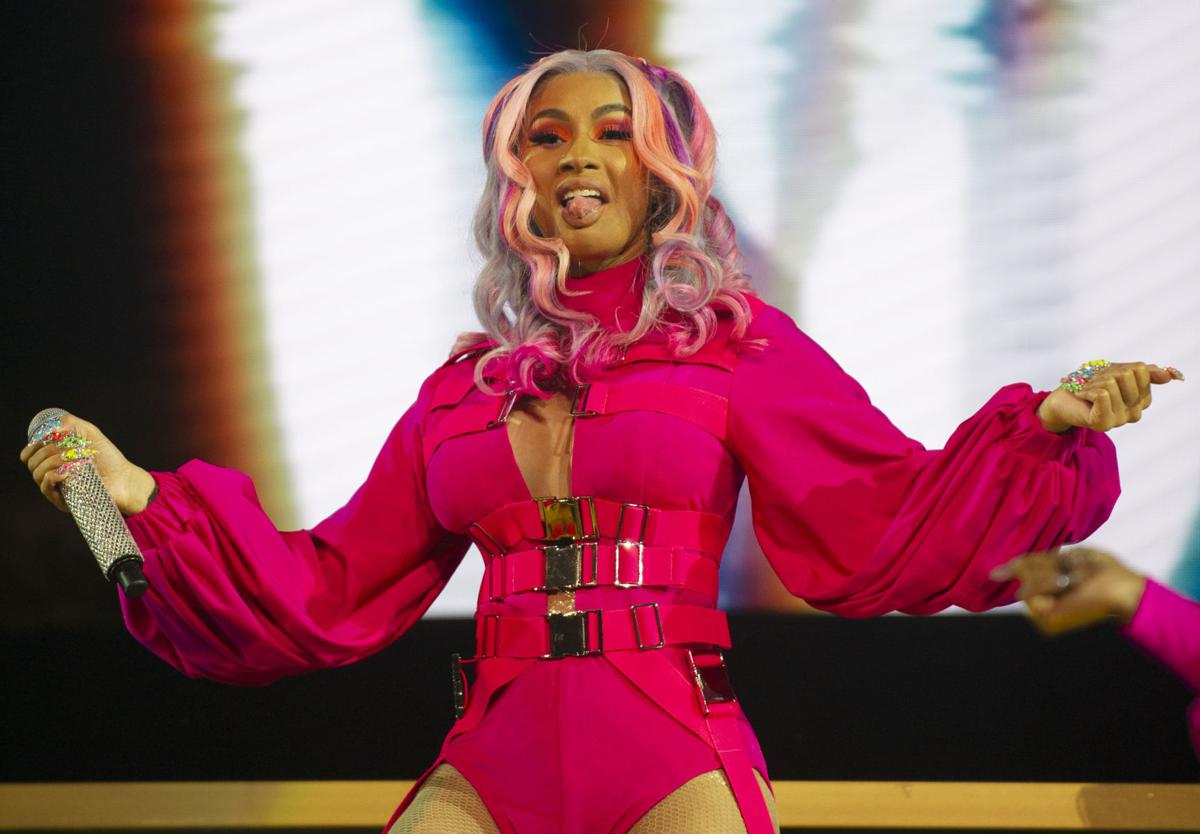 Pinnacle Bank Arena was lit Friday from the second Cardi B took the stage until she left an hour later.
The Grammy Award winner, who's the hottest artist on the planet, connected immediately with the 11,700 fans that filled the arena and never let go through the exciting performance.
She tore through more than 20 songs, doing a verse or two of each — from her latest hit "Press" ("Cardi B don't need no press" — well, she's getting some now) to her first chart-topper to the closer "Bodak Yellow."
In between, Cardi B and her hype man tossed out quips.
She took off her high heels to "take you to the Bronx" before "Press," then after saying "The girl's got asthma, I'm going to die because of you all," declared it karaoke night, getting the crowd to sing along with a piece of "Girls Like You," her collaboration with Maroon 5.
The outspoken rapper of Dominican descent even got a little political, saying "We're going to ask these Democratic candidates what they're going to do about the Dreamers" before launching into an impassioned "Clout."
She was joined by 10 dancers clad in identical outfits who brought the shaking flair to "Twerk."
The show's production was simple — lights, videoboard that made great use of graphics and some pyro.
Now for the important part — Cardi B can bring it live — delivering smooth flows, fast raps, hard-edged attacks and decent singing from song to song, and she can dance.
As the show neared its end, Cardi B grabbed a phone and took a panoramic video of the crowd.
"We in Nebraska ... sold out and I'm grateful," she said before taking a walk through the crowd.
The Bardigang, some of whom traveled hundreds of miles — was grateful, too, to be part of the Cardi party — one of just five arena shows she's doing this summer.