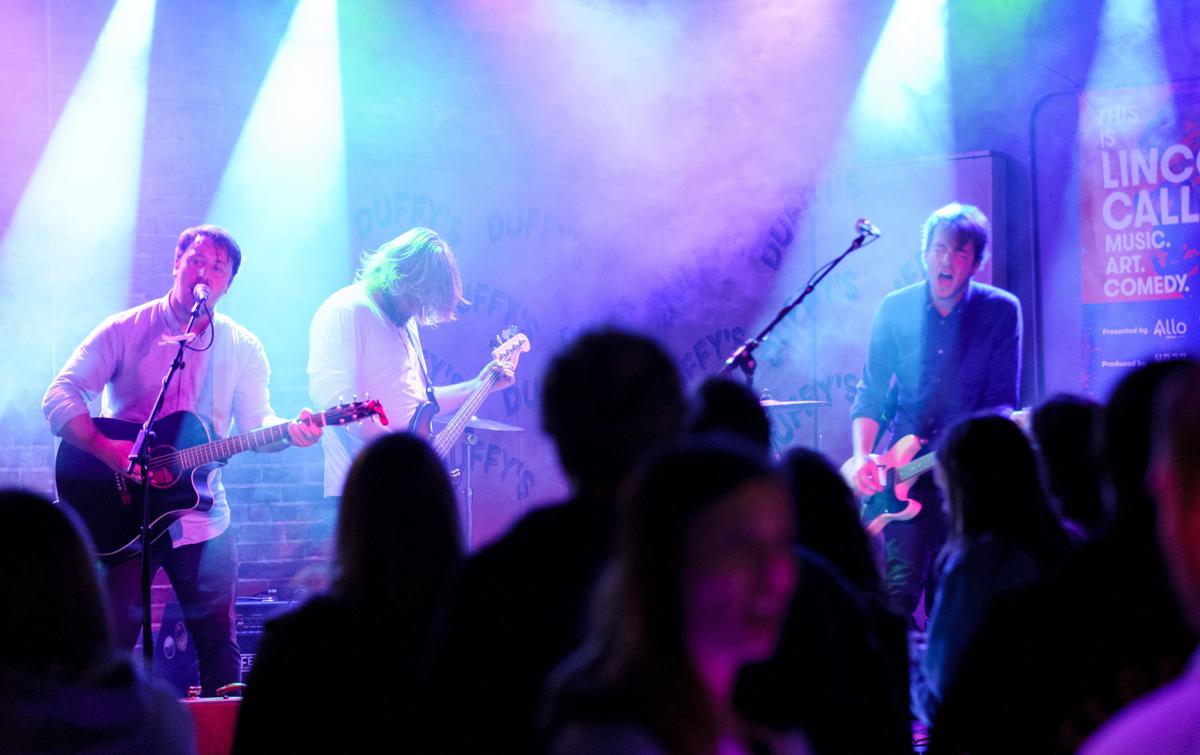 Who would have guessed that Lincoln would ever be listed as a must-visit destination, much less one of the top places to see in the U.S. for 2017? And, who would ever have thought that the city's "live music clubs" are one of the reasons to visit?
Well, it happened last week, when the Lonely Planet, a travel guidebook outfit, put Lincoln at No. 3 on its "Best in the U.S.: The U.S. destinations you need to see in 2017" list.
I'm not sure how much stock to put any national ranking of cities, regardless of the subject. And I'm pretty confident that not a lot of travel plans are being changed to arrange a stop in Lincoln next year.
But the designation of the live music scene as a reason to visit -- and specifically the clubs -- is a recognition that Lincoln has, over the last decade, truly become a music city. That reputation is beginning to spread around the country.
That's a tribute to the long-running anchors of the downtown scene -- the Zoo Bar, which has long been nationally known, and Duffy's Tavern. It's also a tribute to the two music venues that regularly bring a solid run of national touring acts to Lincoln -- Bourbon Theatre and Vega -- and to the Rococo Theatre, with its bigger events and artists.
And it's also a nod to newcomers to the scene, like 1867, the revived Bodega's Alley and Gray's Keg Saloon as well as a note in passing to Knickerbockers, which closed a year ago after nearly a quarter century.
Knickerbockers was also an incubator for local bands -- and the Lonely Planet designation also has to be seen as recognition of the thriving local scene, which has enough bands to fill the Lincoln-only Lincoln Exposed festival each February or March and anchor the Lincoln Calling event in October.
So, the Lonely Planet listing might not have much of an impact on visits to Lincoln. But it's certainly a deserved recognition for the Lincoln music scene, which has come into its own -- and it didn't even mention Pinewood Bowl or the Pinnacle Bank Arena, which continues to function like a top 25 venue in the 150th market.
SiriusXM adds music talk channel
If you've got SiriusXM satellite radio and if you're into talking about music, not just hearing it, check out Volume, a month-old talk station dedicated to music on channel 106.
Among the daily shows on the channel are Feedback, a morning talk show; Trunk Nation, which handles hard rock and metal and Debatable, a discussion show hosted by Mark Goodman of MTV fame and critic Alan Light.
Weekly shows include an interview program hosted by Bill Flanagan, who has had Robert Plant, Paul Simon and, via a recording of a never-aired TV interview, the late Leonard Cohen as well as a multi-artist discussion of Bob Dylan and the Nobel Prize.
Melissa Etheridge and Anthrax's Scott Ian also host interview shows on which they talk to friends and heroes, in Etheridge's case, most recently, David Crosby, Pat Benatar and Neil Giraldo.
I've become a regular Volume listener and particularly enjoy Debatable and would recommend checking out the channel if you're a music head like me.