There are hundreds, if not thousands of Christmas songs, plenty of Fourth of July compositions and more than enough New Year's numbers. But, there's really only one Thanksgiving song.
It's not "The Thanksgiving Song" by either Adam Sandler (funny) or Ben Rector (sentimental) and it's sure not the songs about turkey, mashed potatoes and giving thanks that get trotted out on playlists for the holiday where they just happen to fit with its cliches.
It's "Alice's Restaurant," Arlo Guthrie's talking blues tale of a Thanksgiving and its aftermath that has, over the last 54 years, become a turkey day staple, played on radio stations in its 18-minute entirety and revisited at home by those who appreciate a great true story and a good laugh with a side of social commentary.
For those who don't know the background, "Alice's Restaurant Massacree," its full title, is Guthrie's recounting of a 1965 Thanksgiving dinner in the town of Stockbridge, Massachusetts, to which the 18-year-old Arlo had returned from his Montana college.
Alice, there really is an Alice, served up a dinner for dozens in the deconsecrated church where she lived and, as a favor to her, Guthrie and a friend, Rick Robbins, volunteered to take the garbage from the dinner to the local dump in their VW microbus (there's a '60s hippie cliche if there ever was one).
The dump was closed. So the duo dumped the garbage off a cliff on a side road, where other garbage had already been dumped. The next day, Guthrie and Robbins confessed to the crime and were arrested, after a trial before a blind judge where photos were the primary evidence, convicted and fined $25 each.
Fast forward a few months and Guthrie is in New York City for his draft physical that he was likely to pass, making him a prime target for induction into the Army and deployment to Vietnam.
In the middle of the physical process, Guthrie had to fill out a form asking whether he had been convicted of a crime -- which he had -- littering, and whether he'd rehabilitated himself. That got him tossed out as an undesirable sort.
Spinning those stories with a few embellishments -- Officer Obie insists he didn't handcuff Guthrie and Robbins for their heinous crime -- Guthrie wrote his songs, accompanying his talking verse sung chorus with a circular, picked acoustic guitar hook.
"To have what happened to me actually happen and not be a work of fiction still remains amazing," Guthrie told Rolling Stone a few years ago. "It's an amazing set of crazy circumstances that reminds me of an old Charlie Chaplin movie. It's slapstick. I mean, who gets arrested for littering? And who goes to court and finds themselves before a blind judge with pictures as evidence? I mean, that's crazy! And then to be rejected from the military because I had a littering record?"
"Alice's Restaurant" became a surprise radio hit -- it's about six times as long as the average song that got played on the radio in 1967, and it's now played on hundreds of radio stations, including nearly all public radio outlets on the fourth Thursday of each November.
Guthrie retired "Alice's Restaurant" from his live shows, save for its anniversary years and put it away for good after its 50th in 2017. But I still brought it up in an email interview I did with him before a Rococo Theatre show -- on a different tour -- that year.
Guthrie had long maintained that "Alice's Restaurant," which came out at the height of the Vietnam War, wasn't an anti-war song, but an anti-stupidity song. I commented that, in addition to being a very funny story, I saw "Alice's Restaurant" as an anti-authority anthem.
"I'm 100 percent agreeable," he wrote. 'I think we, especially here in the USA, have a civic obligation to question authority at all times, and more so in times like these. This is, after all, the country of regular people, the average guy. We got rid of the kings and queens a long time ago. This is the country for the everyman (and woman). So our leaders need to constantly be reminded that the royal thing doesn't end well for them."
"Alice's Restaurant" became the basis for a 1969 movie starring Guthrie, the real Officer Obie and the actual blind judge -- Alice declined to play herself. It's can be streamed on YouTube for free.
So you can relive the film version of Guthrie's tale between football games Thursday. Or just put on "Alice's Restaurant Massacree" and celebrate Thanksgiving via its only iconic song.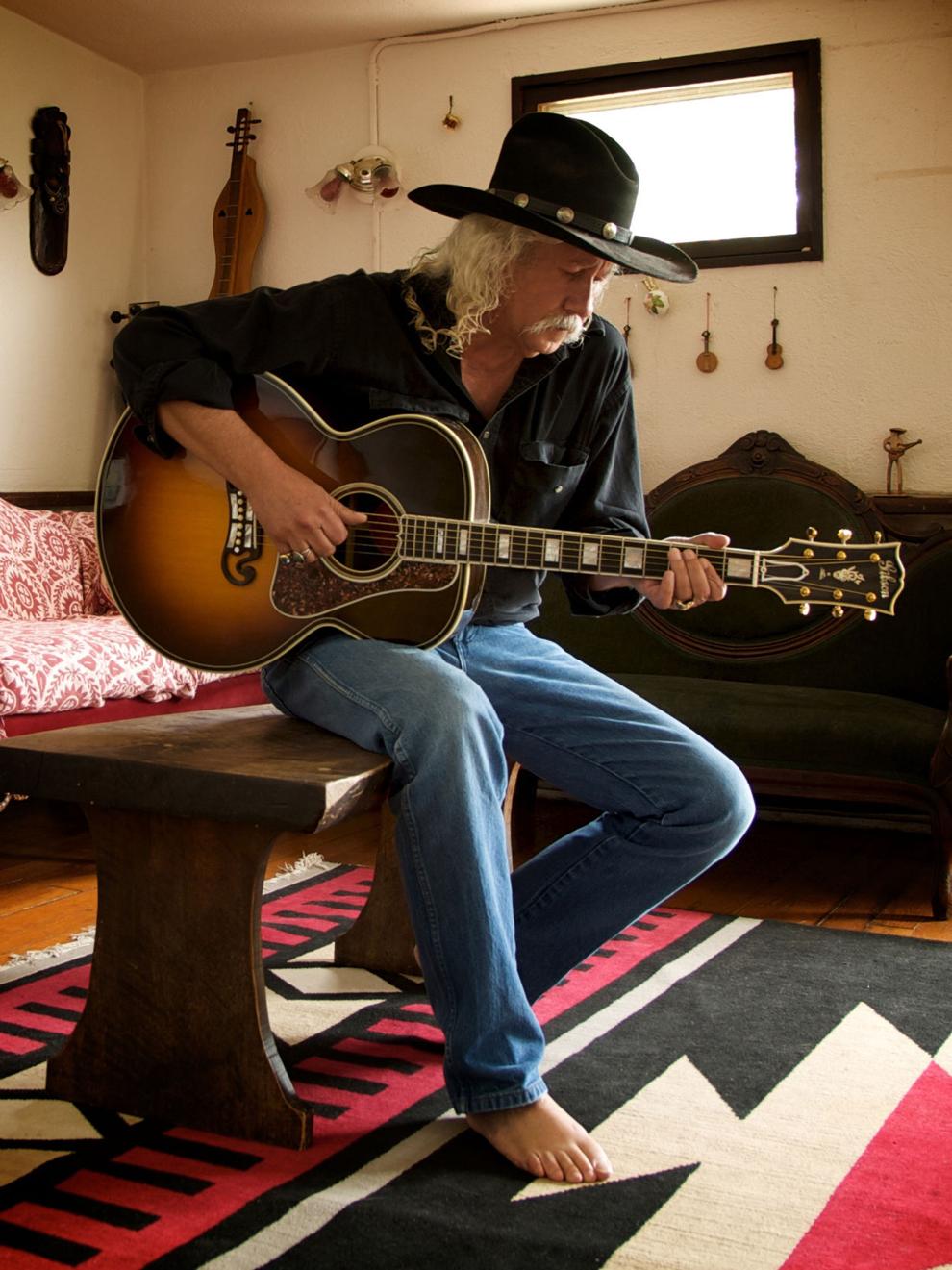 Reach the writer at 402-473-7244 or kwolgamott@journalstar.com. On Twitter @KentWolgamott