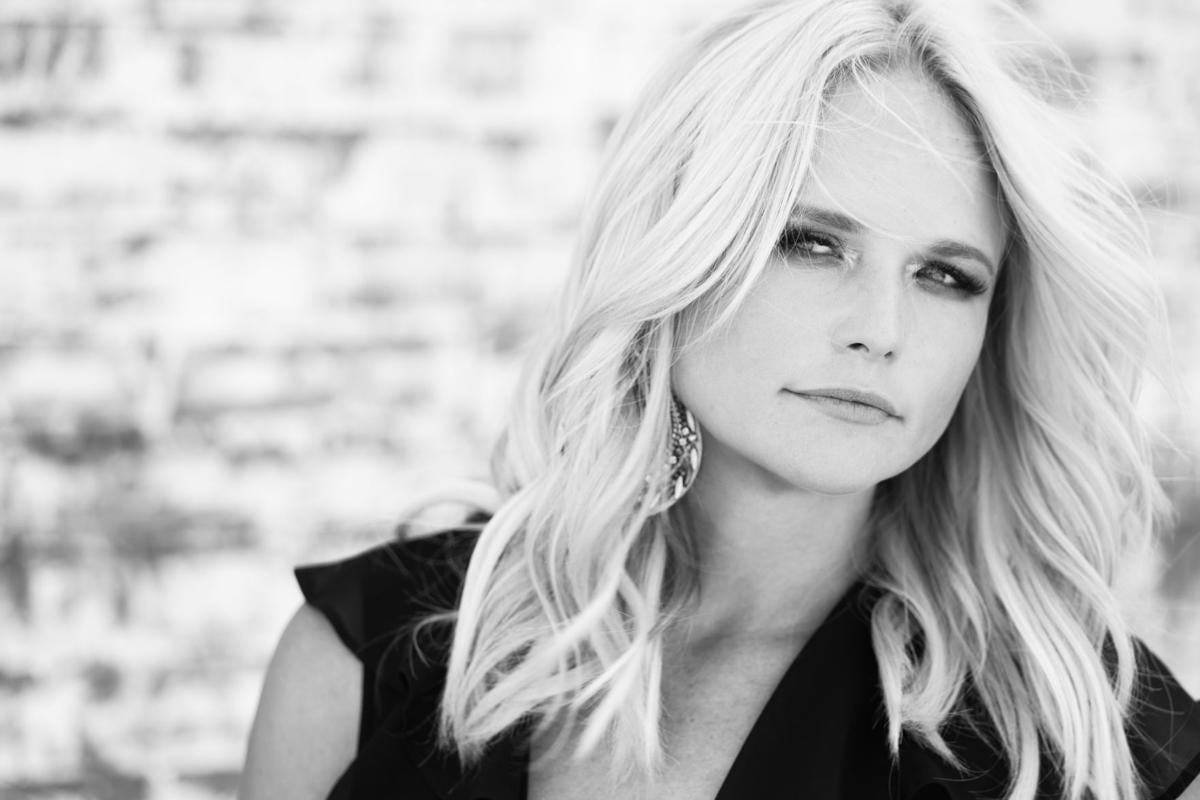 Miranda Lambert did a little campaigning on Instagram Tuesday as the votes started to come.
The votes weren't for some off-year election. Instead, they are for the Country Music Association's Entertainer of the Year Award.
Lambert's candidate is Carrie Underwood, who just happens to be the only female among the four nominees for the industry's most coveted award.
While she made sure to praise Garth Brooks, Eric Church and Chris Stapleton in her post, she went hard for Carrie -- and women in country music.
"Currently being on tour with all female artists, I've been thinking a lot about all the work that goes into what we do. The most amazing job in the world. But it ain't for the faint of heart. @carrieunderwood is on an all female tour too. The Cry Pretty 360 Tour," Lambert wrote.
"The Voice. The legs. The songs. The brand. The mom. The wife. The okie. The Jesus lover. The blonde bombshell that is Carrie. She blows me away every time I hear her sing. She never wavers in who she is or what she stands for. … So for the sake of sequins, spanx and spray tans, take it home! You Carrie the torch!"
The odds, however, are stacked against Underwood, who was also nominated in 2016. Lambert got an Entertainer of the Year nomination the previous year. But a woman hasn't taken the prestigious prize since Taylor Swift -- in 2011.
That likely can't be chalked up to overt "I won't vote for a woman" sexism. Instead, it reflects the status of women in country music, more specifically on country radio.
Women simply don't get their songs played as much on country radio -- and haven't for years.
"Though representing half of the U.S. population, females only comprised 16 percent of performers across five years and 500 songs on the Year-End Billboard Hot Country charts from 2014 to 2018," reads the summary of a USC Annenberg Inclusion Institute study.
"Among top performers, male artists appeared on the charts at least twice as many times as female artists did across the sample. Additionally, not one of these top-performing women was over the age of 40, while all but one of country's top performing men had reached or exceeded that age."
The common programmer argument for the male domination goes like this:
Country is the most popular radio format nationwide across all age groups, save teens and those over 55.
Female listeners, the programmers say, request to hear the songs by men, rather than the handful of women that they deign to include. So they're not discriminating against women artists, they're playing what the audience wants to hear.
You have free articles remaining.
Lambert, however, is having none of that "women don't want to hear women" bunk.
"I don't understand what that phrase means, or where it came from," she told writer Holly Gleason for Pollstar. "It makes no sense. Only we can understand each other, understand the issues and stuff that happens to women, because it is different.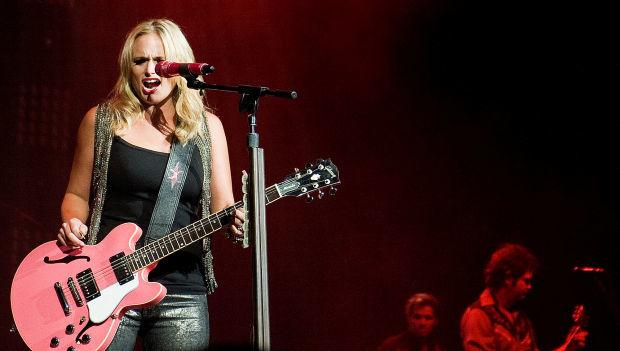 "My top earning song -- 'Gunpowder & Lead' -- went to No. 7. 'Little Red Wagon' died in the teens. A hit is not a number, it's when the crowd sings every word back to you. We're just asking to be heard. It's just being heard in prime listening hours -- that's all it takes. Because if people really hear it, they know; they remember and respond."
There's also sonic discrimination at work against some female artists, whose sound isn't "Nashville enough" to merit, in programmers' opinions, country airplay.
Among them is multiple Grammy winner Kasey Musgraves, whose highest charting single, "Follow Your Arrow," hit No. 10 back in 2013. But the only song from "Golden Hour," her chart-topping, Album of the Year Grammy-winning 2018 record, has cracked the top 20. "Rainbow" checked in at 17.
Pushed even farther away is Brandi Carlile, who's called an "Americana" artist and gets little to no country airplay on her own. And even the "supergroup" The Highwomen, which she formed with Natalie Hemby, Amanda Shires and Maren Morris, only hit No. 50 on the Hot Country chart with their song "Designing Women," even when their self-titled long-playing debut topped the country albums chart.
The pushback against "missing women" in country, however, appears to be having some impact -- or at least has been recognized by the CMA, the leading country trade organization that, notably, has since its inception been closely tied to radio.
This year, Underwood will return as a host of the CMA Awards, to be telecast on ABC on Nov. 13. But longtime partner Brad Paisley is out, replaced by Dolly Parton and Reba McEntire as the show aims to honor "fierce women" in country.
And Underwood, who played Pinnacle Bank Arena in June, and Lambert, who will be at the arena Friday, are doing their part with all-female lineups on their tours.
Underwood brought Maddie & Tae and Runaway June with her. Lambert's Lincoln stop on her fall Roadside Bars & Pink Guitars Tour will include Morris, Pistol Annies and Tenille Townes.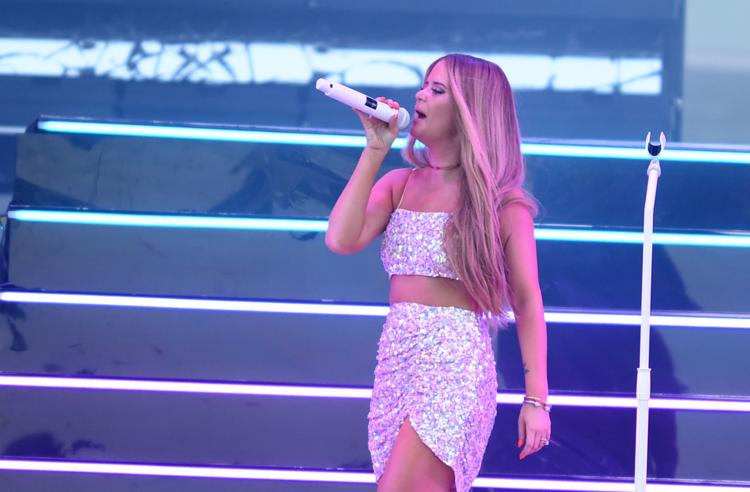 That lineup, which will likely play to a female-dominated audience, was intentionally assembled by Lambert.
"I'm actually exhausted from all the conversation," she told Gleason. "I'm sick of it, and I figured, 'Why don't we just go do something?' Put the music on the road, give it to the people -- and hopefully, they hear what they need in these songs.
"If the side effect is we can't be ignored anymore, great. If it doesn't work, that's OK, too. We're still gonna be out there, making great music, rocking the fans and having fun."
Photos from Lambert's 2013 concert with Dierks Bentley
Miranda Lambert, 10/10/2013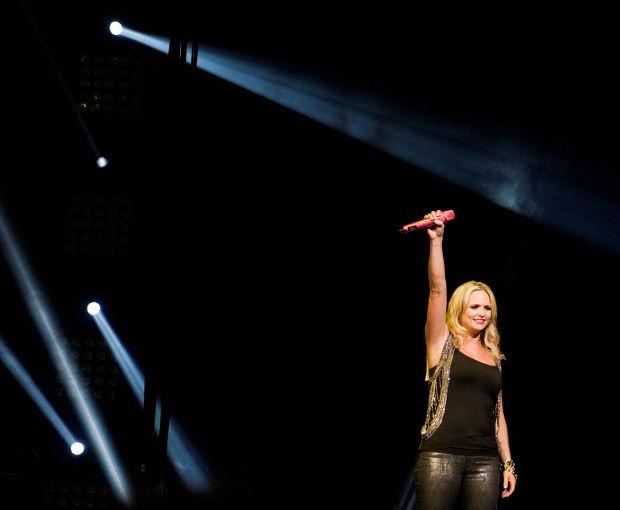 Miranda Lambert, 10/10/2013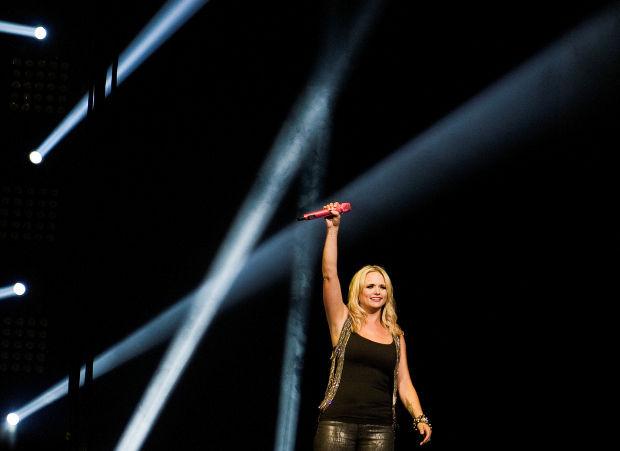 Miranda Lambert, 10/10/2013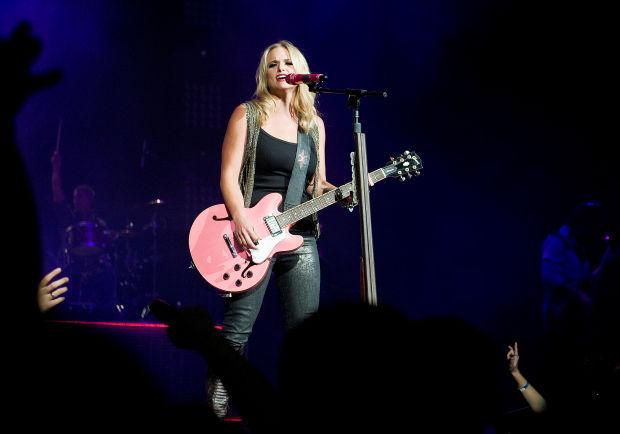 Miranda Lambert, 10/10/2013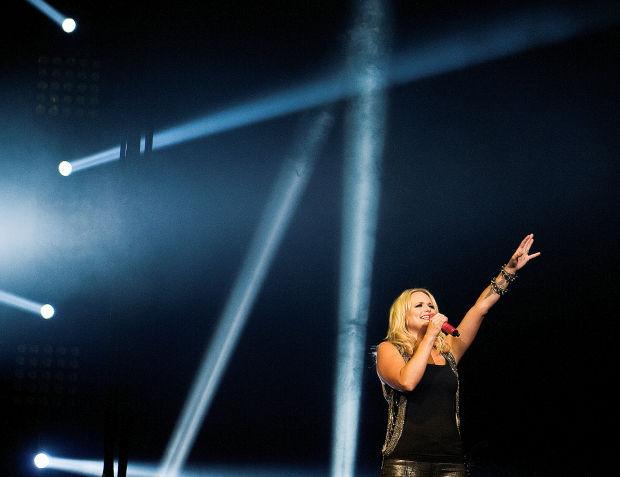 Miranda Lambert, 10/10/2013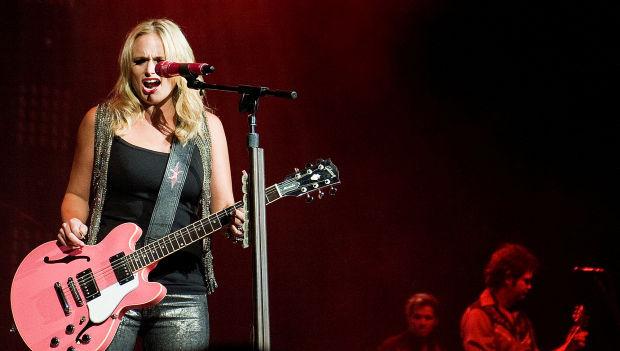 Miranda Lambert, 10/10/2013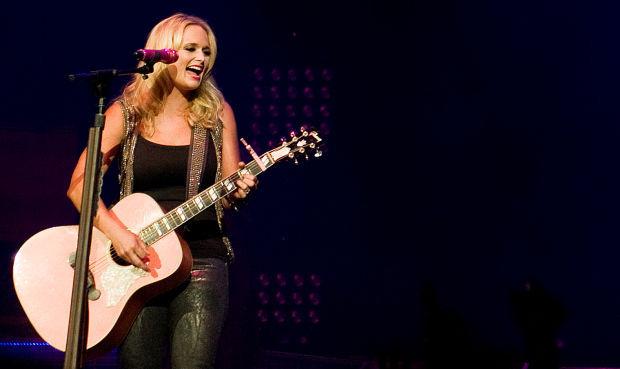 Dierks Bentley, 10/10/2013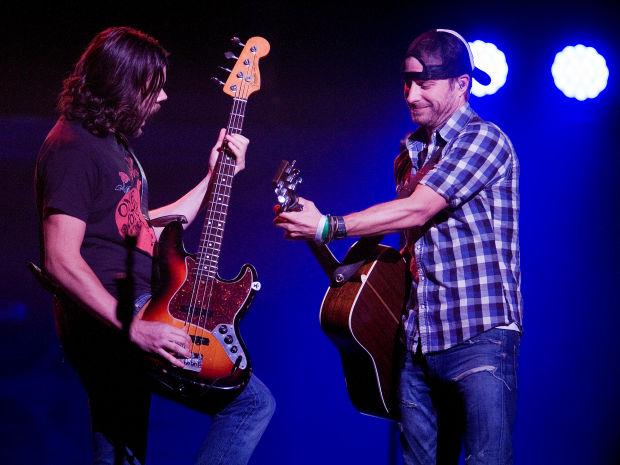 Dierks Bentley, 10/10/2013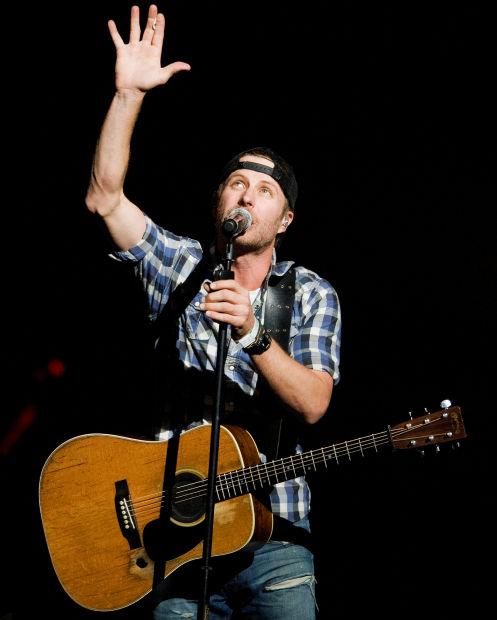 Dierks Bentley, 10/10/2013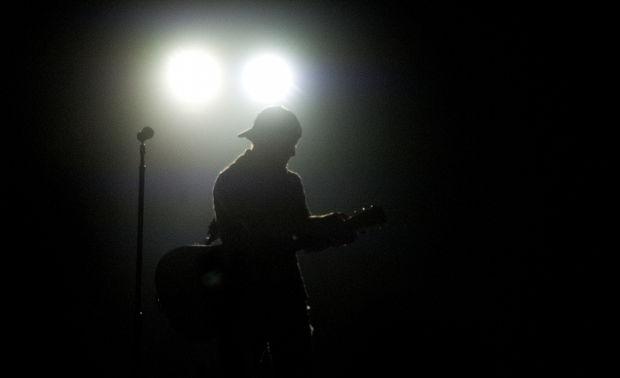 Dierks Bentley, 10/10/2013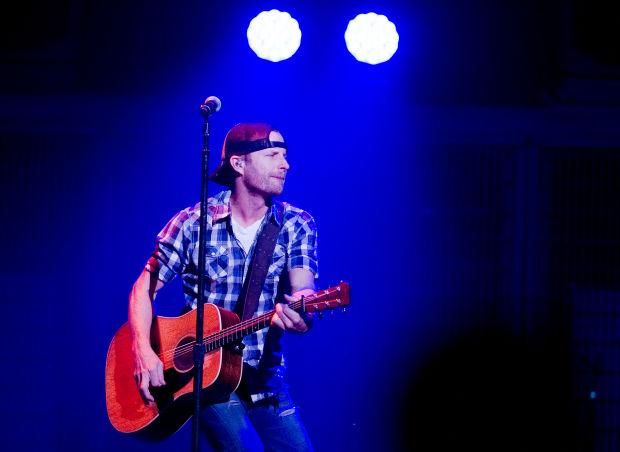 Dierks Bentley, 10/10/2013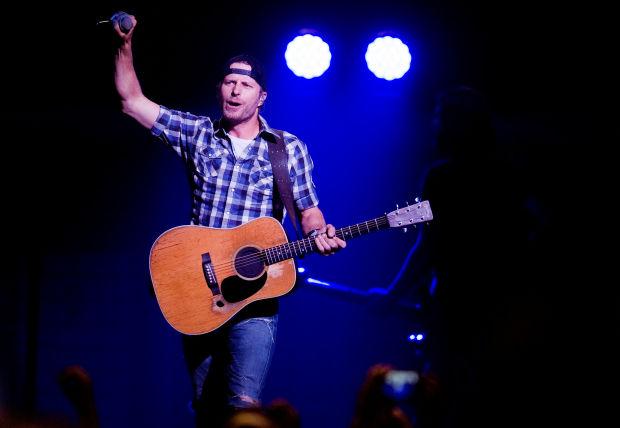 Dierks Bentley, 10/10/2013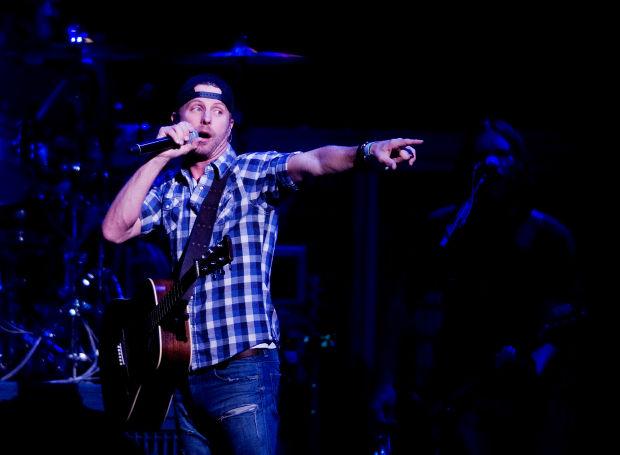 Dierks Bentley, 10/10/2013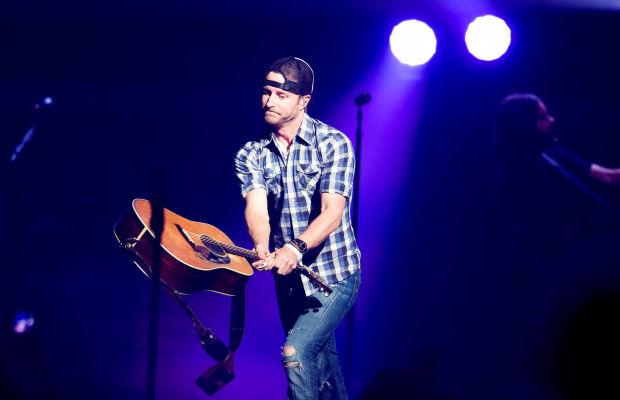 Dierks Bentley, 10/10/2013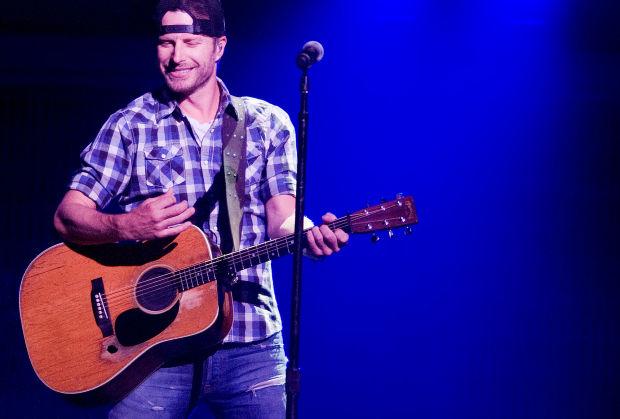 Dierks Bentley, 10/10/2013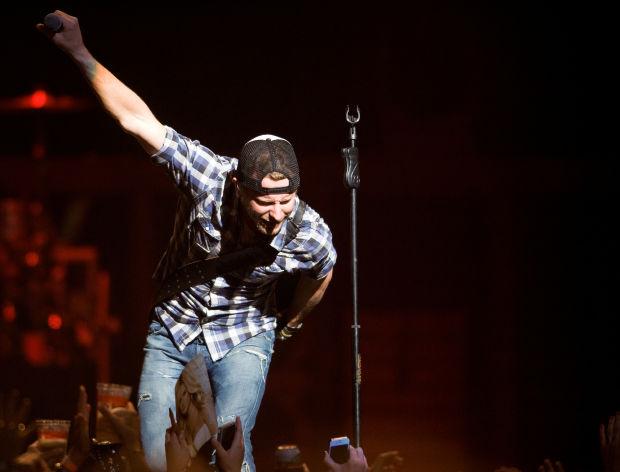 Dierks Bentley, 10/10/2013