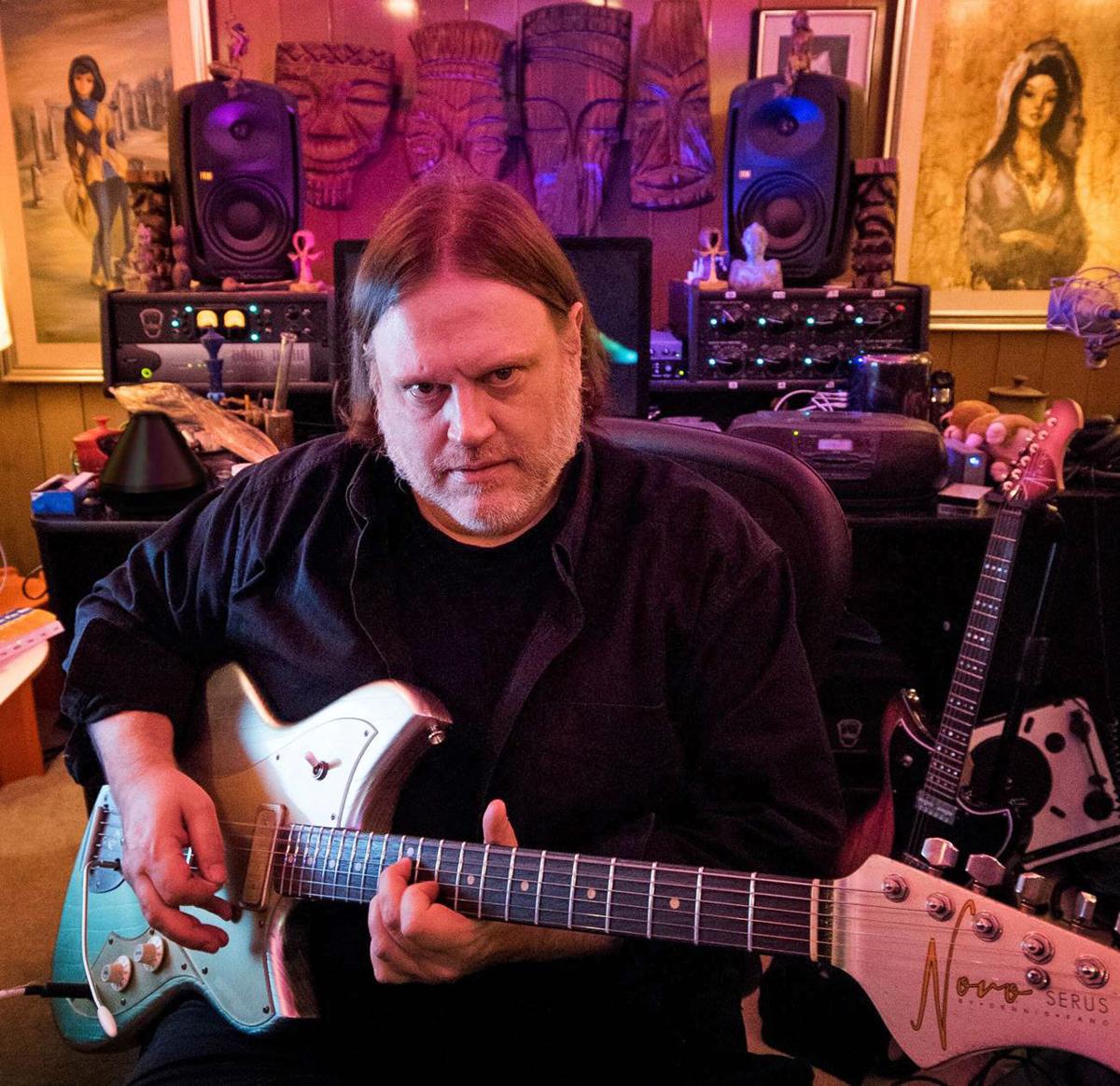 Matthew Sweet was working with sculptor Les Bruning last week, painting the bronze cat sculptures that he'd promised to some of those who took part in the Kickstarter campaign for his new album.
"It's a really cool process," Sweet said. "He's really put a lot of care into it. They're modeled on pieces of pottery I did a few years ago related to cats or are cats. We've even come up with one we can sell on the merch table. That's been a cool artistic project. That's kind of the fun part of it now."
The album, "Tomorrow Forever," released Friday, is the first on Sweet's label, Honeycomb Hideout, and the first record he's done that was funded via Kickstarter. That money was raised three years ago.
But it took longer than expected to be completed, in part because Sweet recorded 38 songs for what turned out to be a 17-song album. Some Kickstarter supporters will get a download of the "demos."
"It caused me a little bit of stress because it was taking so long," Sweet said. "I wanted to make sure it was a really great record. I recorded multiple batches. I feel like I've at least covered that end of it. I don't know if I'd do it again the same way."
"Tomorrow Forever" was recorded at Black Squirrel Submarine, Sweet's Omaha studio.
As has been the case on all of his records, Sweet played bass, guitar and keyboards on all the tracks. Longtime Sweet collaborators drummer Ric Menck and guitarist Paul Chastain were in Nebraska to record, as was The Bangles' Debbi Peterson -- "She came out and did all her drumming here, bless her heart."
Guitarist John Moremen spent a week in Omaha, then recorded additional parts in San Francisco. Valentine McCallum did the same with his pedal steel, working in Los Angeles. Jason Victor also added his guitar outside Sweet's studio.
"I'd send a track with bass, drums, guitar and singing and tell them to do what they wanted," Sweet said. "It's like Christmas when you receive them from the other person. You don't know what you're going to get. But I have to say it's always great. There must be something to letting people do what they want to do."
Then there was Rod Argent, keyboardist for the legendary '60s band The Zombies, who made the classics "She's Not There," "Tell Her No" and "Time of the Season."
"I did meet him," Sweet said. "Lisa (Sweet's wife) and I flew out to Denver to see them play 'Odessey and Oracle.' I went backstage to meet them. I somehow stuttered out that I hoped he'd play on my record. He had no idea who I was. But he was open to the idea.
"Eventually, he got an engineer into his house. He had a brand new grand piano he got for his 70th birthday. I'd asked if he'd play harmonium or organ. But he wanted to play that piano. He played on a couple songs, 'Hello' and 'Haunted.' Lisa and I sat here and listened to how great he was. I was lucky enough to work with Nicky Hopkins years ago and some of the other English piano greats of the '70s. He definitely had that magic."
The entirety of "Tomorrow Forever" has that magic, instantly becoming a Sweet album in league with his '90s greats.
It starts with the melodic power pop gem "Trick," followed by the harmony-drenched gorgeous ballad "Entangled," then moves to the psychedelic rocker "Pretty Please," setting something of a pattern for what is, like all Sweet albums, a personal recording.
That's most clear on "You Knew Me," his loving tribute to his mother, Mary Jane, who passed away in 2014, shortly after Sweet moved back to Nebraska from Los Angeles.
Other standout tracks on what is a great guitar album include the delicate "Country Girl," its slinky counterpoint "Off The Farm," a couple more pop gems, "Nobody Knows" and "Bittersweet," and the groove-driven "Come Correct."
Some of those songs will figure prominently in the tour that Sweet and his band -- Chastain, Menck and Victor -- will begin next month.
"I think we will play three or four songs from it, which for me, is a lot of songs from a new record," Sweet said. "If I did everything one of the band members asked for, we'd be doing eight or 10 songs. It's an exciting thing that they want to play that many."
The tour will kick off July 8-9 at Omaha's The Waiting Room. The July leg of the tour will go south. In August, it will hit the West Coast. In September, it will be on the East Coast. There is, however, no show set for his Lincoln hometown.
"It's weird, but we're not coming that way," Sweet said. "It's the most dates I've done at once in some time. There is some sort of effort to get the record around."
"Tomorrow Forever" is Sweet's 11th solo album in 31 years. His solo debut "Earth" was released in 1986, his masterpiece, "Girlfriend," came out five years later.
"People remind me -- 'Do you know how long you've been doing this?'" Sweet said. "It's weird I don't feel that different. I don't feel super old. I think that shows in the music. It helped me moving back here. It helped me feel the way I did when I was just starting out, messing around on an acoustic guitar and singing into a four-track recorder, so no one would hear me.
"I feel like I've come a long way. Now playing live is natural to me and it's something I like to do. So is writing songs and recording. But I think, in a way, we all stay kids inside."