On May, 11 2010, Lincoln voters, by a 56 to 44 margin, forever changed entertainment in the city by approving a $25 million bond issue.
In July, 2011, the Lincoln City Council reversed a decades-long ban on the sale of alcohol at Pinewood Bowl, the amphitheater in Pioneers Park.
Together, those two votes triggered the greatest decade in entertainment in Lincoln -- 10 years that saw the sleepy college town turn into a vibrant city that, in the world of concerts and music, punches far above its weight.
The 2010 vote was for a bond that was at the heart of a proposed $179 million arena to be built in the Haymarket district.
With naming rights purchased by a longtime Lincoln bank, Pinnacle Bank Arena opened on Sept. 13, 2013, with every seat filled for a concert by Michael Buble, the first sold-out show in an arena that has become internationally recognized for sellouts and high attendance.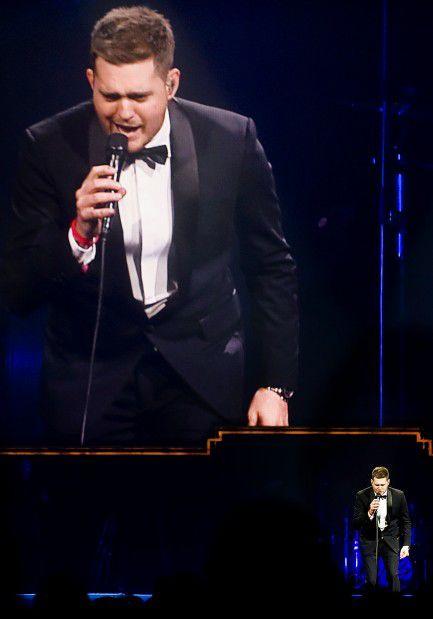 The arena has, in its first six years, presented 98 concerts by a range of artists who rarely if ever had played the city, which lacked a major concert venue. Those artists included Paul McCartney, Elton John, The Eagles, Pink, Guns N' Roses, Kendrick Lamar, Garth Brooks, Jay Z, Carrie Underwood, Pearl Jam, Neil Young, Kenny Chesney, Bob Dylan and Eric Church.
Eleven of those who have played PBA are on Pollstar's list of the top 20 touring acts of the 2010s.
"Remember when (arena opponents) would say 'will anybody, any of the big ones, come to the arena?" said arena manager Tom Lorenz. "It's amazing. They've come. It shows Lincoln will show up for shows over the long run. The production people love the building. The audiences are responsive. The agents, managers and promoters now know where Lincoln is."
In fact, they can't help but know. In 2018, Pinnacle Bank Arena ranked 119th on Pollstar's year-end top 200 arena venues list, a worldwide ranking based on ticket sales. In the United States, the arena ranked 64th, far higher than the size of the Lincoln market, which is about 130th in the country.
The council's decision to allow alcohol at Pinewood Bowl actually began the Lincoln concert explosion as SMG-Lincoln, the arena management company that is now ASM Global, teamed up with Lawrence, Kansas, promoter Mammoth to bring in six shows in 2012 and four more in 2013.
Pinewood Bowl has now presented 49 concerts by artists that include Dylan, Willie Nelson, Wilco, Tenacious D, Steely Dan, Beck, Pat Benetar, Paul Simon, Twenty One Pilots, Ben Folds, Hozier, Bonnie Raitt and ZZ Top.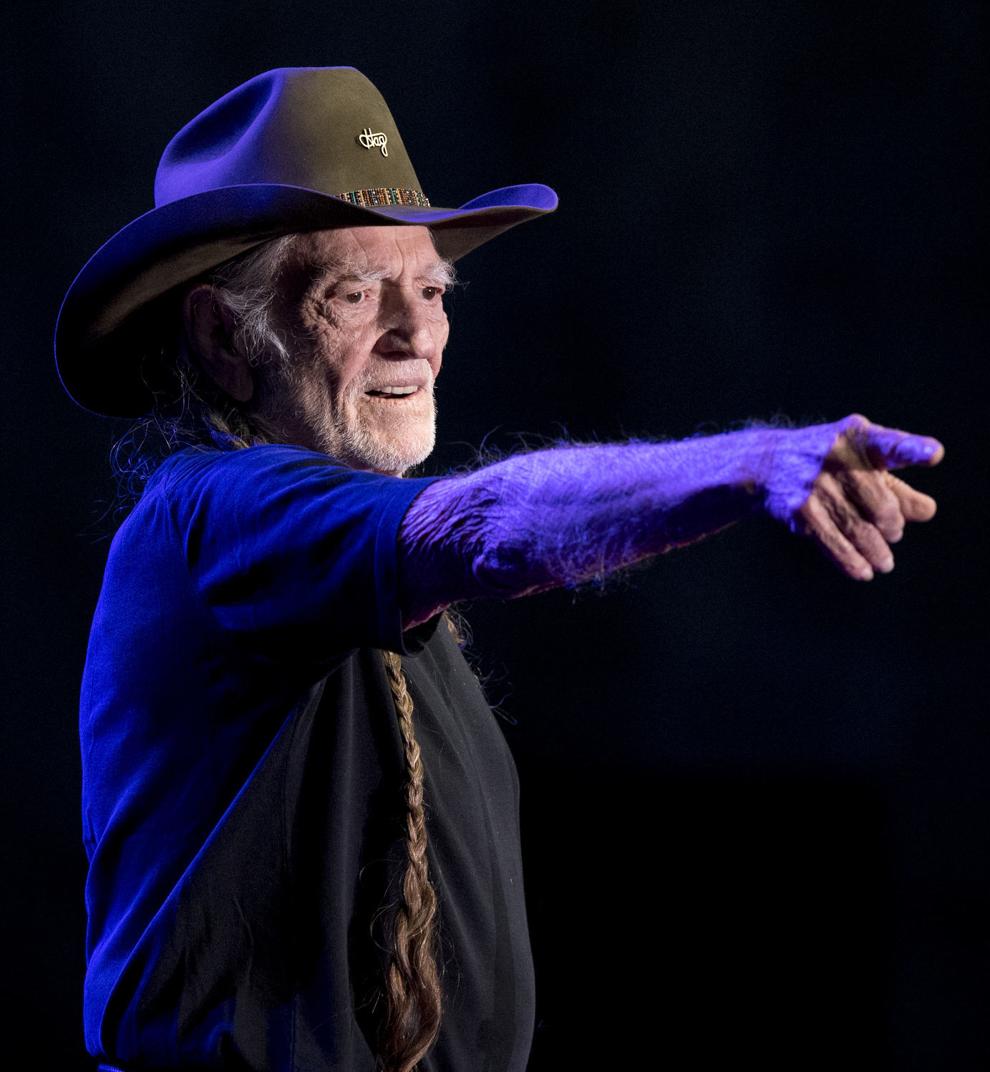 "It's kept people engaged with concerts in the summer," Lorenz said. "While its small compared to most amphitheaters, artists love to play there and it's on the radar of agents, which brings in shows that'd we'd never have been able to offer before."
The Lincoln entertainment expansion really began in 2009 when the owners of the now defunct tiny club Box Awesome took over the former State Theater, a former O Street movie theater that had struggled as a nightclub.
The Bourbon, which has a capacity of more than 800, became the large club venue that started bringing bigger touring acts to Lincoln.
With Zoo Bar and Duffy's Tavern already functioning, the Bourbon made the center of downtown a true entertainment/music district, setting the stage for the bigger shows at Pinewood and PBA.
"You've got great venues," said Mammoth's Jeff Fortier. "When you've got great venues, things fall into place. ... It spills over, you get the fun restaurants, the boutique coffee shops, cool places to go. You see a cultural flourishing. ... And it's not just in music. You see it in tech in Lincoln. Lincoln's become a fun city with a downtown where there's a lot going on."
Those things to do downtown include three festivals which were going on before the calendar turned in 2010 -- Zoofest, which has seen its headlining artists become more prominent with the legendary Mavis Staples topping this year's bill.
Lincoln Exposed, the multivenue February showcase for Lincoln bands and solo artists that now averages around 100 bands a year -- a very impressive number for a city of LIncoln's size and Lincoln Calling, which, after 2016, saw the level of national touring artists playing the multivenue fest dramatically increase, has now hosted pop star Charli XCX along with an impressive lineup of hip-hop and indie rock.
The entertainment expansion isn't just confined to concerts and festivals.
The Lied Center for Performing Arts, to choose one example, brought in more than 28,000 people to see performances of "The Phantom of the Opera" this fall -- both records for the University of Nebraska-Lincoln hall that is celebrating its 30th anniversary season.
A final factor in the decade of entertainment has nothing to do with specific venues or artists or festivals. It is long established that a city truly becomes a city when its population exceeds 250,000 -- becoming large enough to both create need and audience for venues and events. Lincoln got into that range in the 2010s -- and with the two votes triggering things, took full advantage of it.
Pinnacle Bank Arena from the ground up
Photos: Lincoln's Pinnacle Bank Arena from the ground up
Pinnacle Bank Arena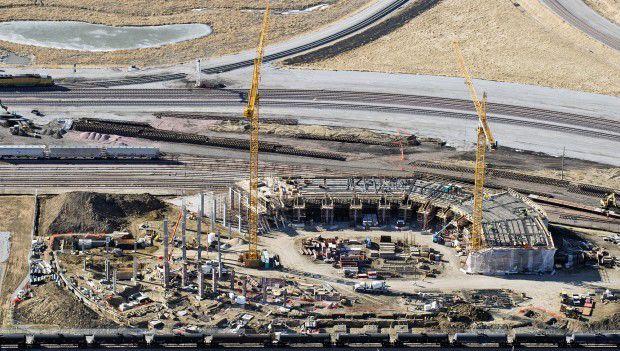 Pinnacle Bank Arena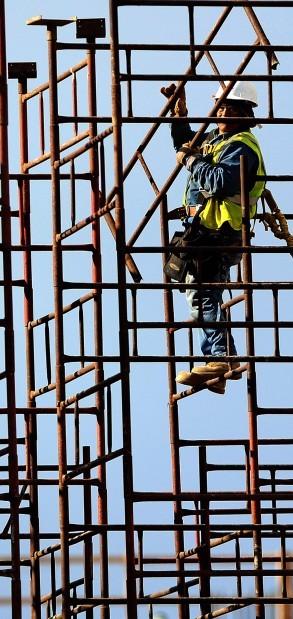 Aerials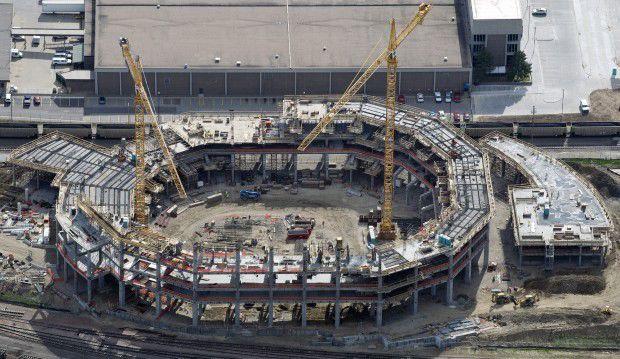 Pinnacle Bank Arena - interior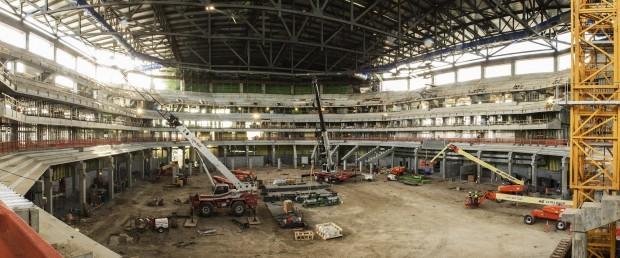 Pinnacle Bank Arena topping-out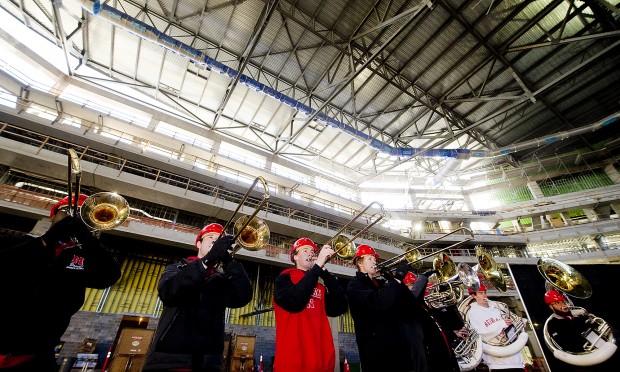 Pinnacle Bank Arena's final beam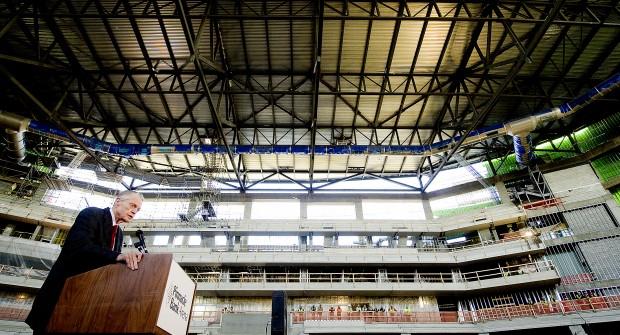 Pinnacle Bank Arena's final beam
FG12121209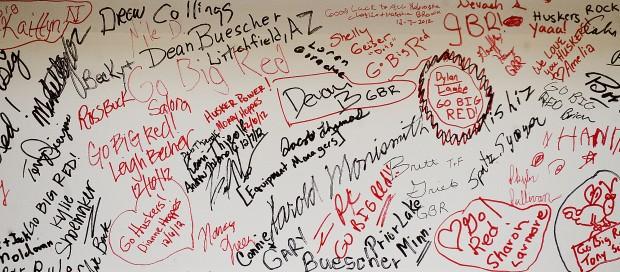 Pinnacle Bank Arena's final beam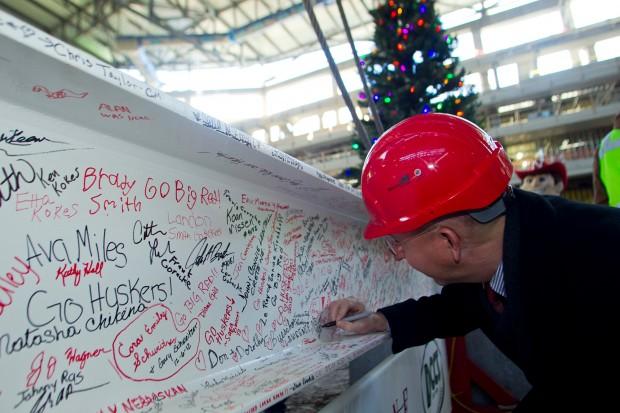 Pinnacle Bank Arena's final beam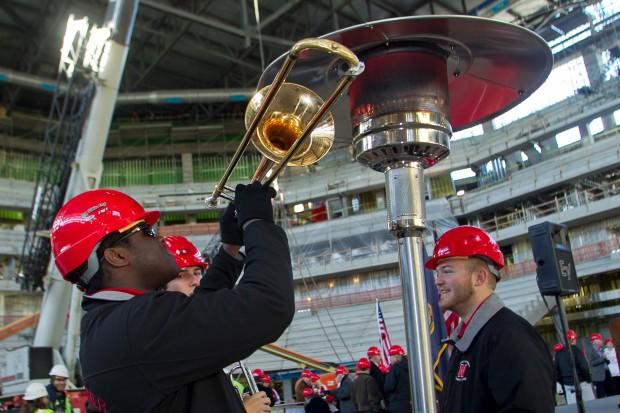 Pinnacle Bank Arena's final beam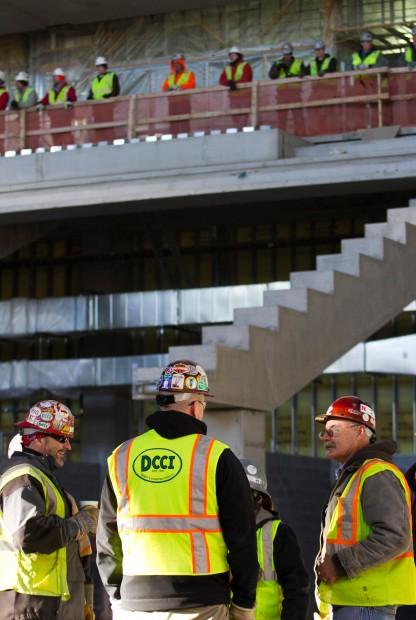 Pinnacle Bank Arena's final beam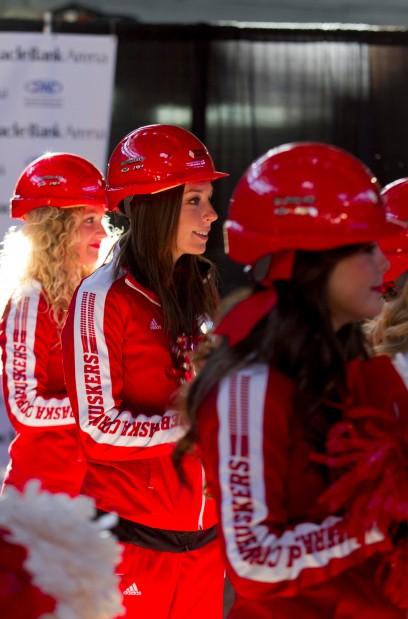 Pinnacle Bank Arena's final beam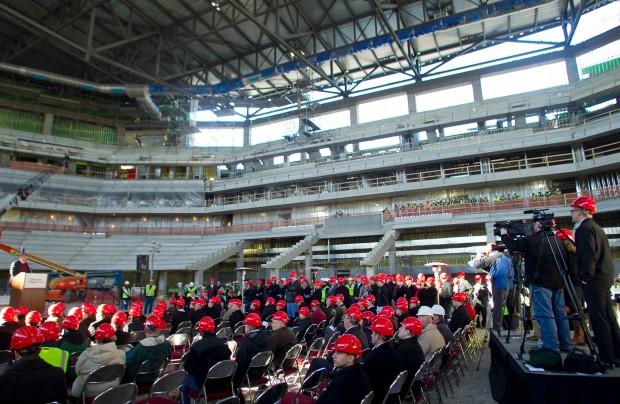 Pinnacle Bank Arena's final beam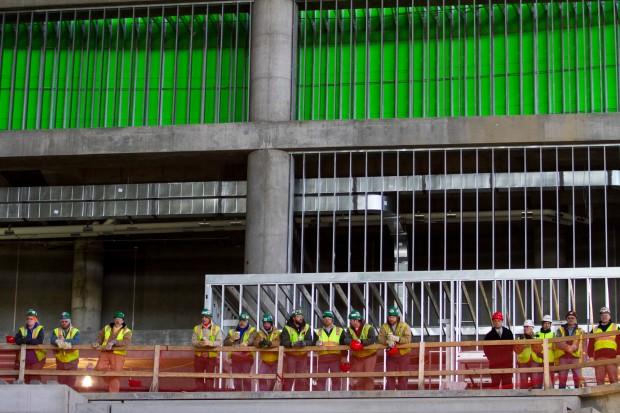 Pinnacle Bank Arena's final beam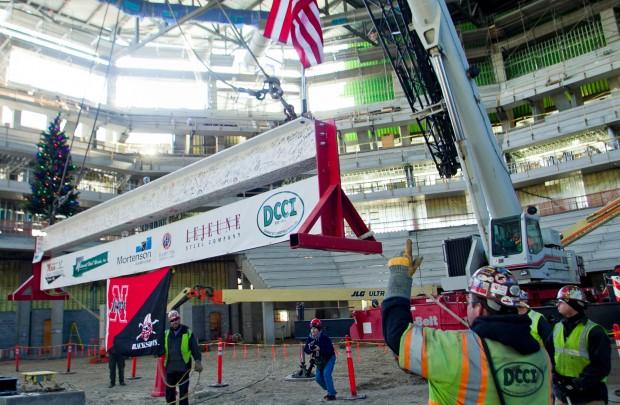 Pinnacle Bank Arena's final beam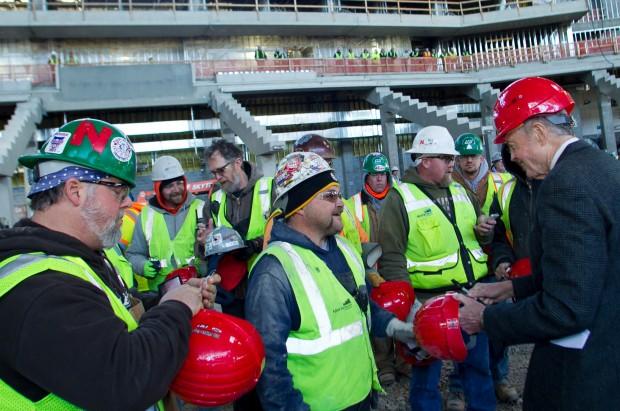 Pinnacle Bank Arena - enclosure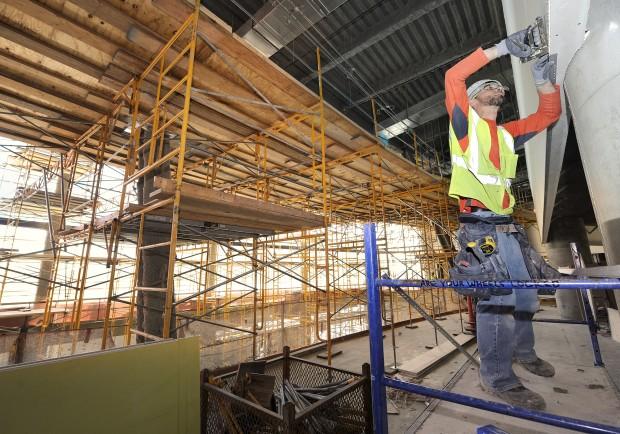 Pinnacle Bank Arena - enclosure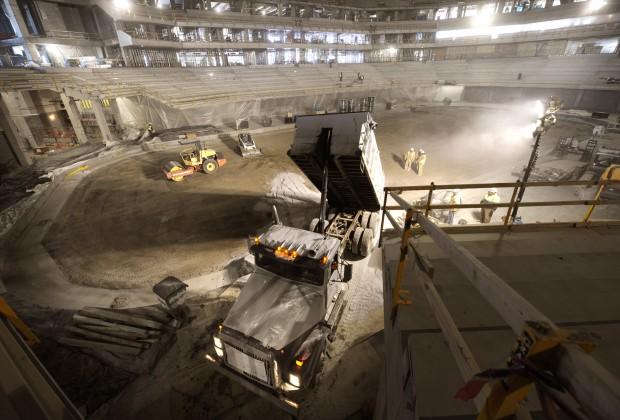 Pinnacle Bank Arena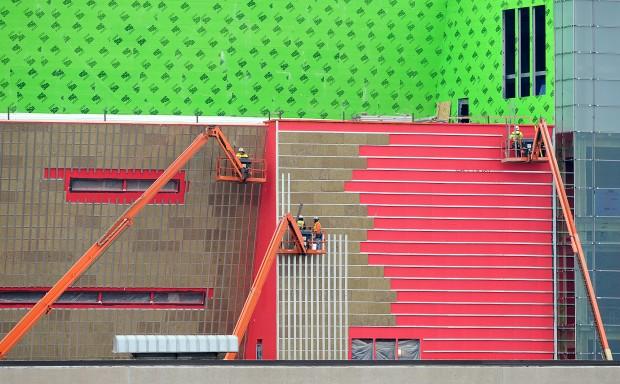 Pinnacle Bank Arena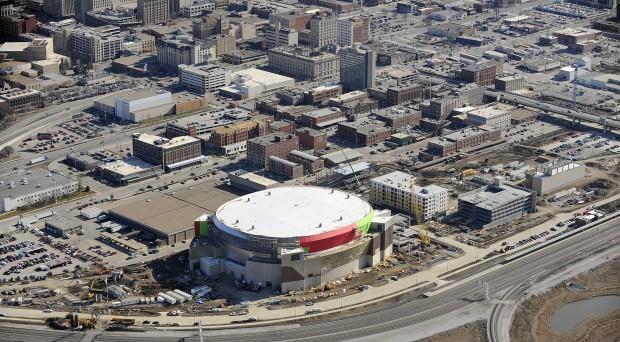 Pinnacle Bank Arena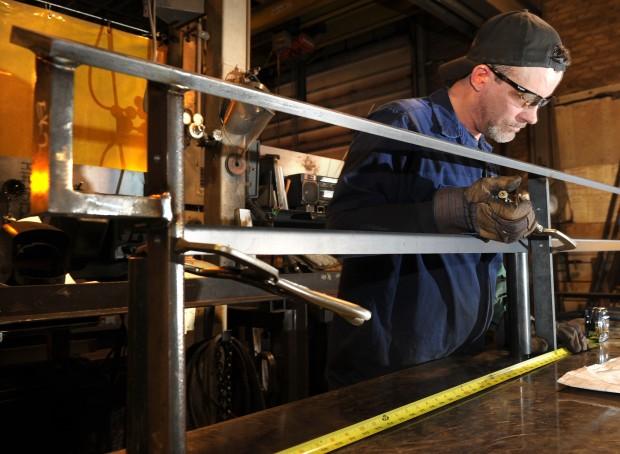 Pinnacle Bank Arena construction, 3.12.13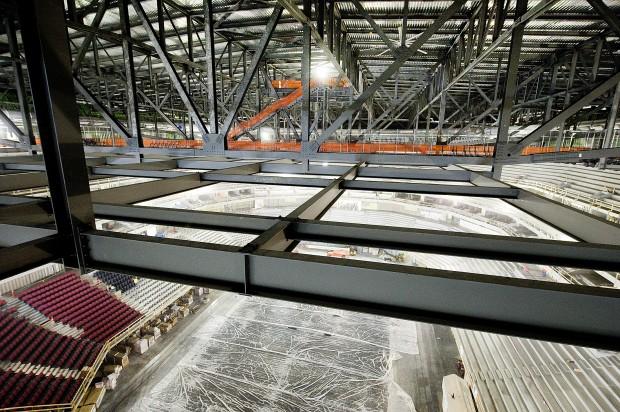 Pinnacle Bank Arena construction, 3.12.13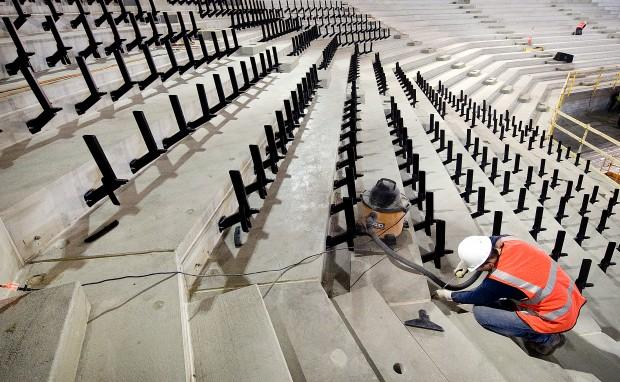 Pinnacle Bank Arena construction, 3.12.13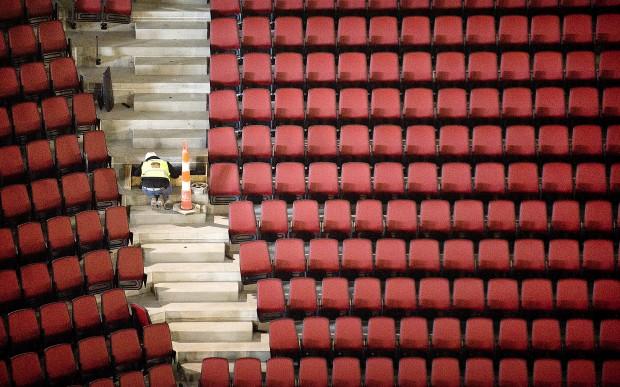 Pinnacle Bank Arena construction, 3.12.13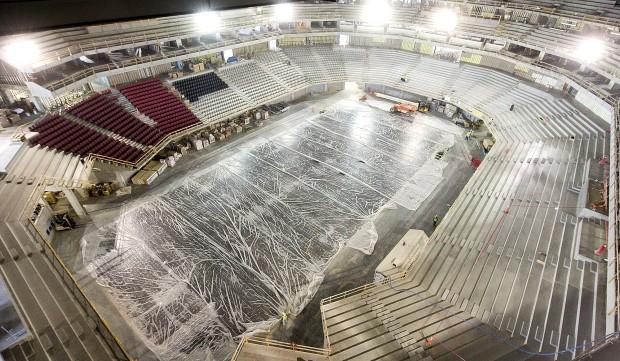 Pinnacle Bank Arena floor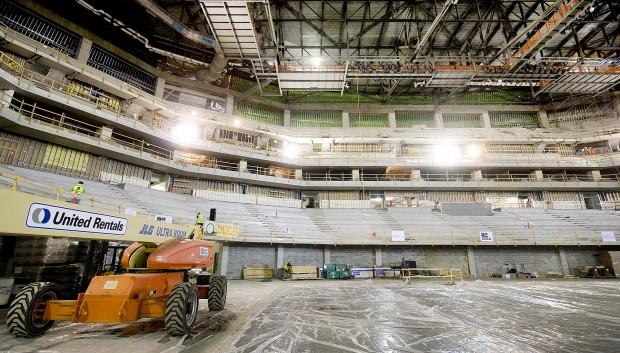 Pinnacle Bank Arena construction, 3.12.13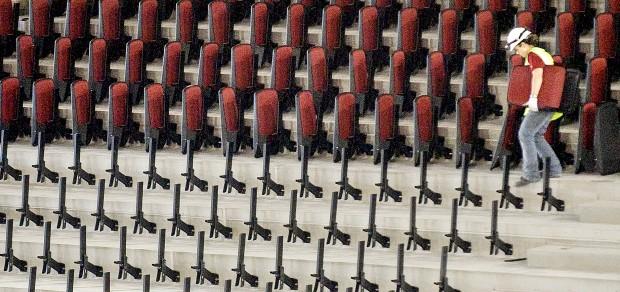 Pinnacle Bank Arena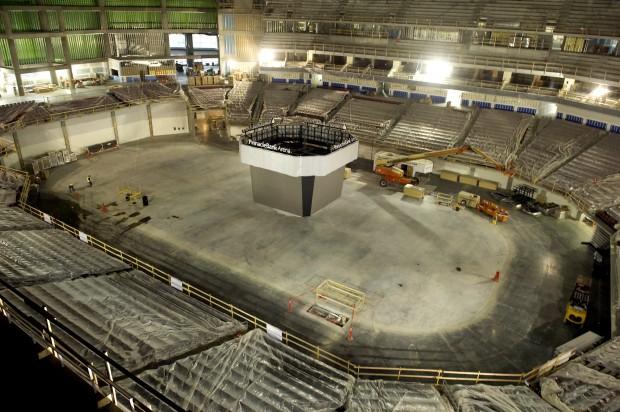 Pinnacle Bank Arena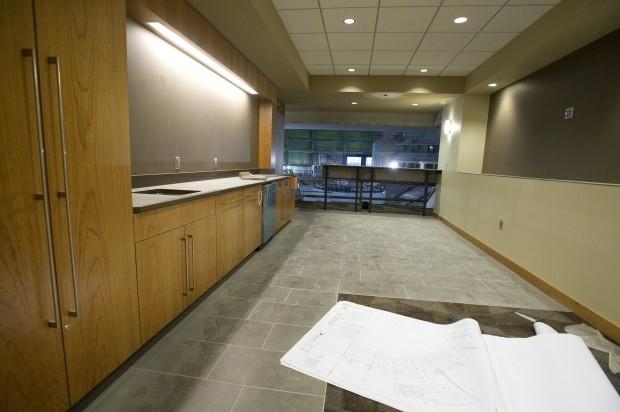 Pinnacle Bank Arena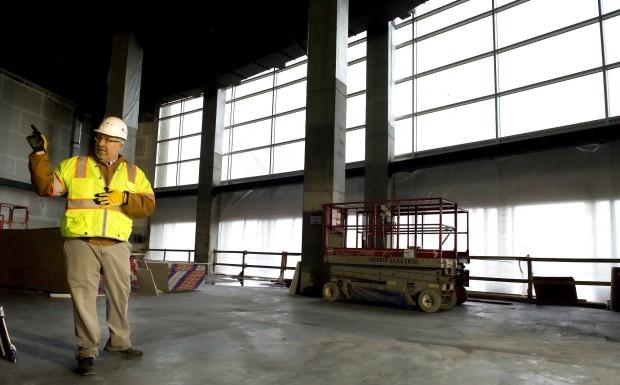 Pinnacle Bank Arena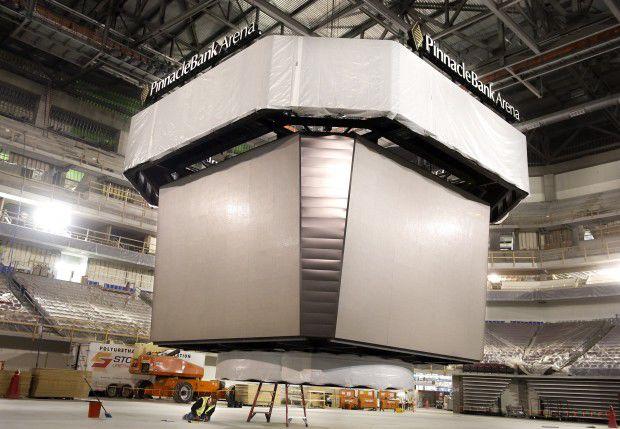 Arena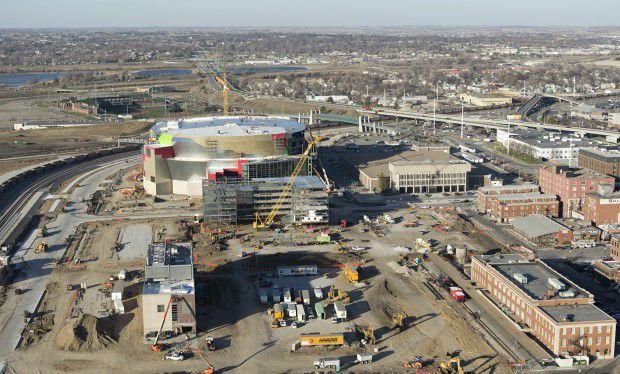 Arena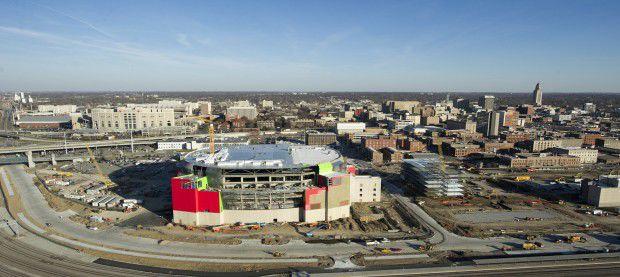 Arena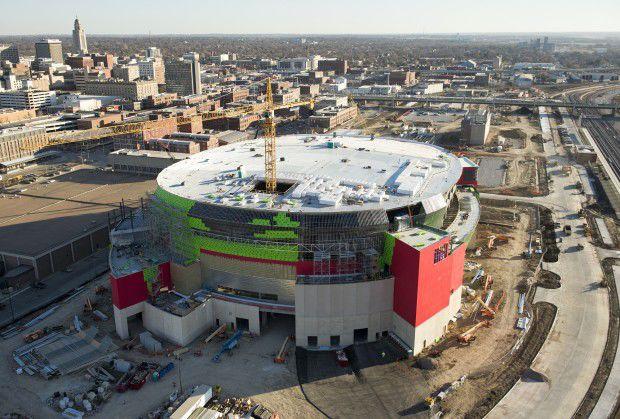 Construction work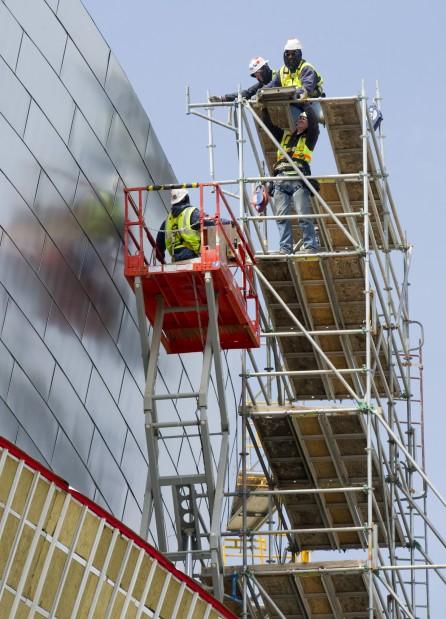 MR13050301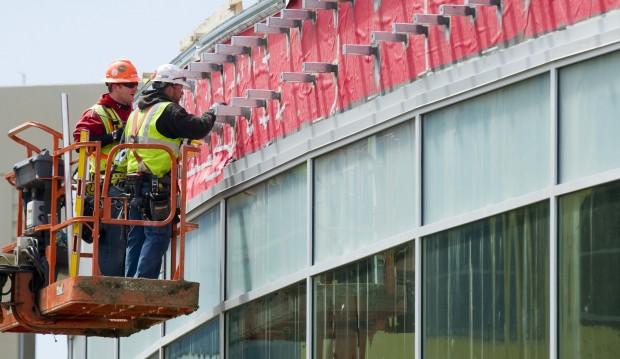 Pinnacle Bank Arena sign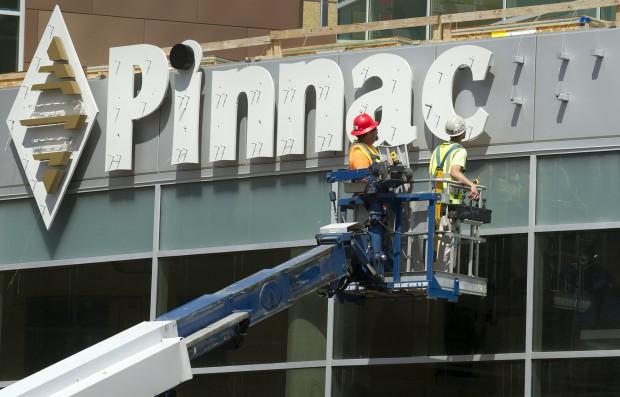 Pinnacle Bank Arena sign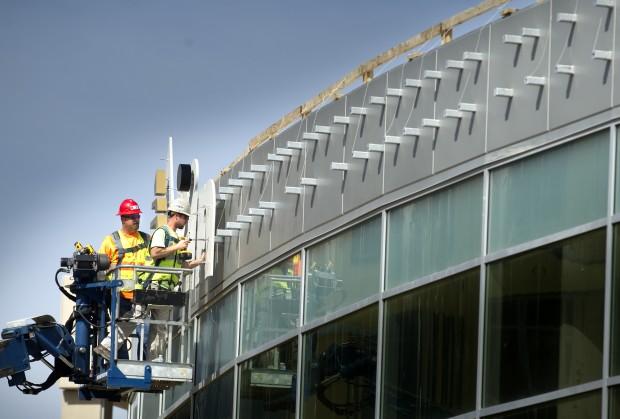 Siding
Bleachers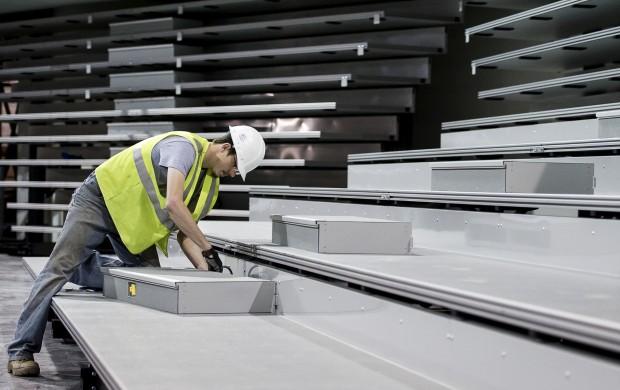 Testing seats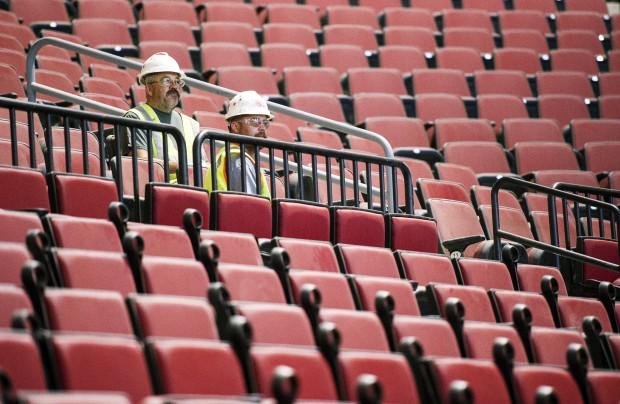 Seat installation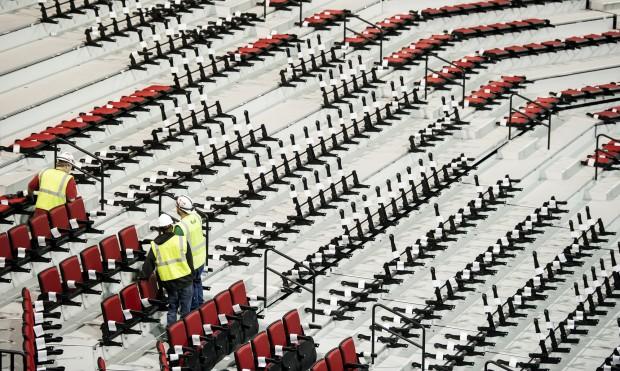 Suites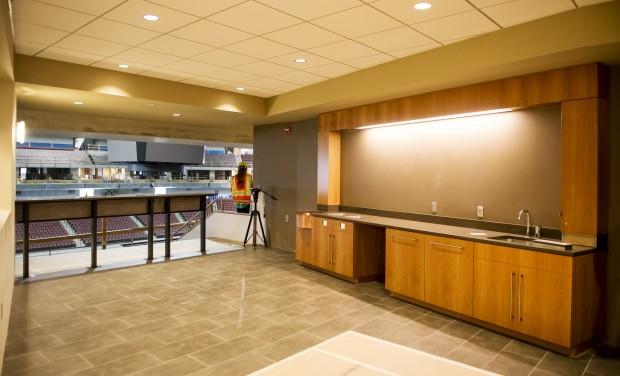 Seat installation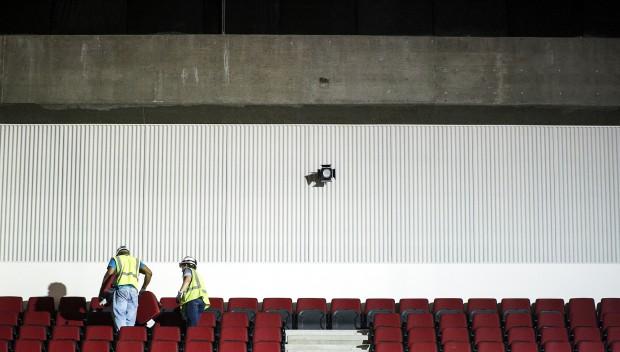 Main concourse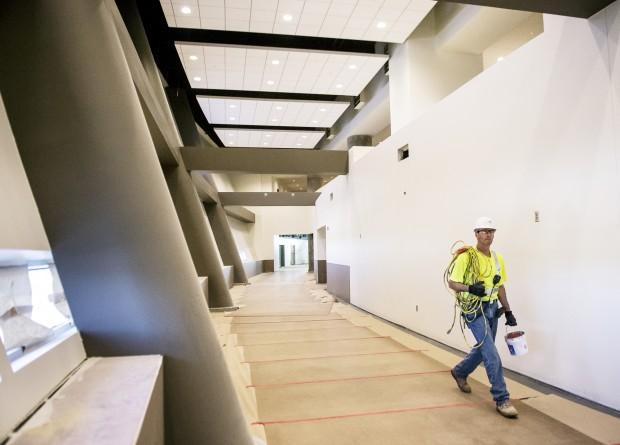 Main concourse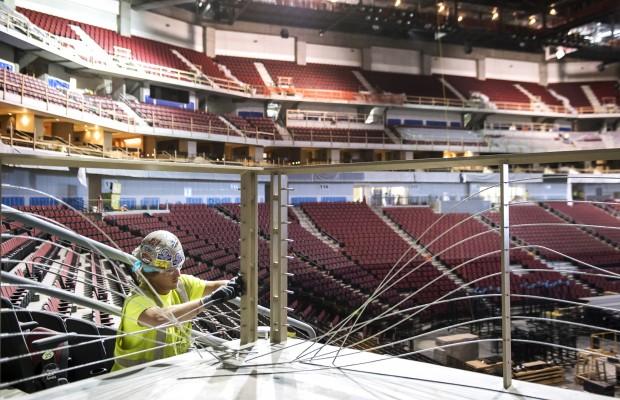 Front windows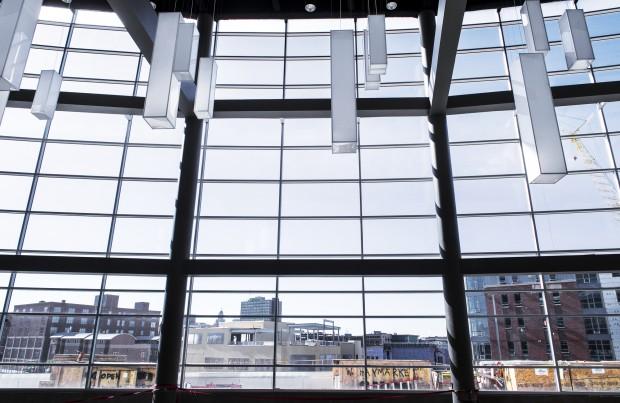 Pinnacle Bank Arena Ribbon Cutting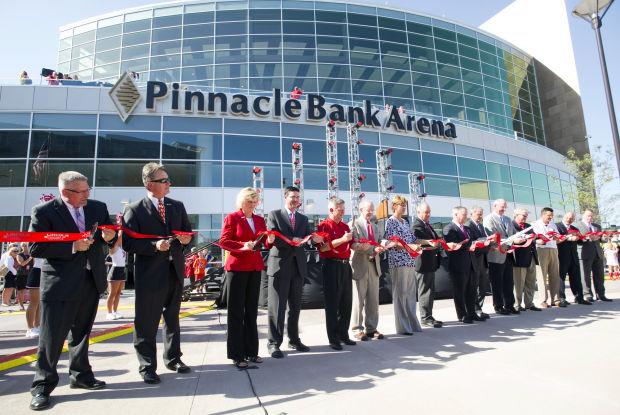 Pinnacle Bank Arena Ribbon Cutting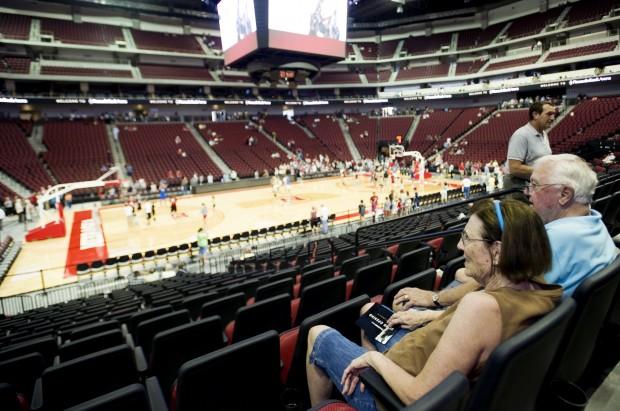 Candy Box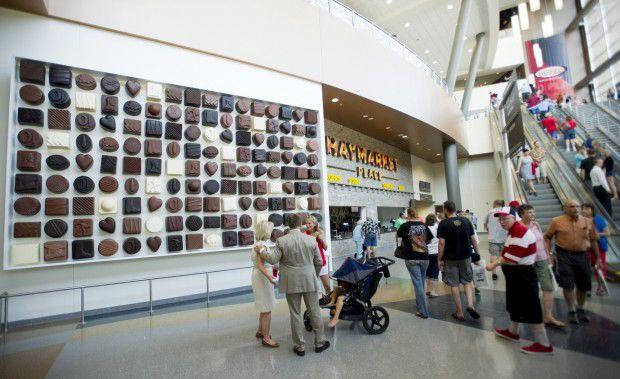 Tim Miles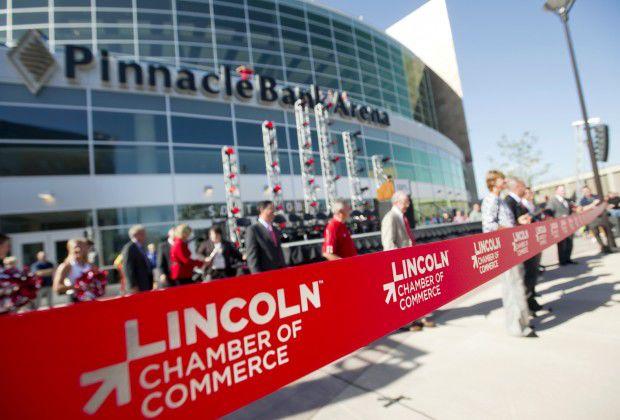 Pinnacle Bank Arena Ribbon Cutting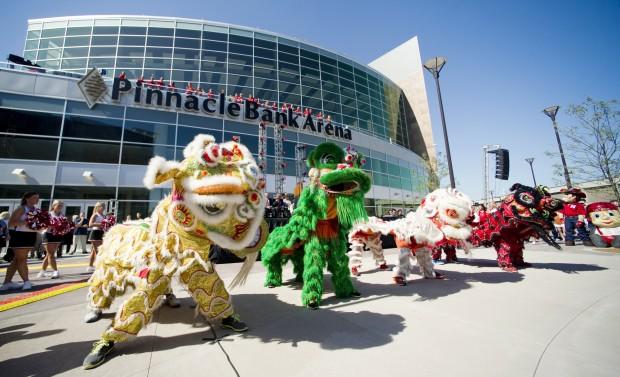 Pinnacle Bank Arena Ribbon Cutting