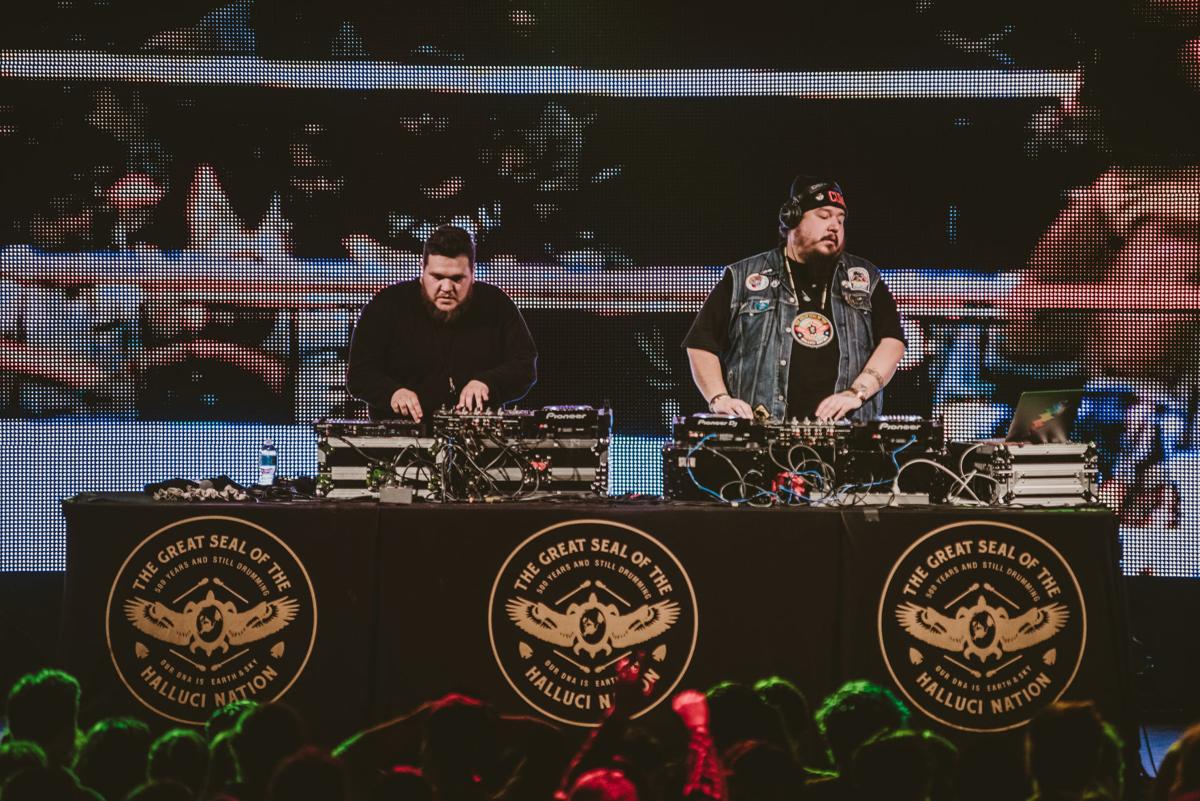 Lincoln Calling returns for the 16th time this week and will fill the five venues in the downtown music district with three nights of music from 93 bands and solo artists.
That is about the same number of performers that the festival has presented in the last few years. But organizer Spencer Munson said, there's been a change in the artists that have been booked for Lincoln Calling.
"As we grow, we're trying to work a little bit in more quality over quantity, more national acts," Munson said. "And we have local bands that can share a bill with them easily, if not turn some heads.
Lincoln Calling headlining acts, in order of their scheduled appearances, include: 
"It's not the biggest amount we've spent on talent, but the meat in the middle -- the $500 to $1,000 artists are really strong, When we had people like Charli XCS, we spend a lot of our budget on one artist."
Among the notable "meat in the middle" bands and solo artists listed by Munson are:
* Elizabeth Moen, an Iowa singer/songwriter who, in four years, has gone from writing songs in her University of Iowa dorm room to being a hit at St. Charles, Iowa's Hinterland Festival. (11 p.m. Sept. 20, Zoo Bar)
* Bad Bad Hats, an indie rock trio from Minneapolis that was one of the hits at South By Southwest this year with its "classic pop meets indie rock meets punk pop" sound. (Midnight, Sept. 20, 1867 Bar)
* Psychedelic Porn Crumpets, a self-described Perth, Australia troupe of rockers playing tripped-out acid rock in the Down Under. The music is far less complicated than might be suggested from the band's seemingly confusing name. Fuzzy guitars drive its fast-paced stoner rock, which is often accompanied by psychedelic imagery. (Midnight, Sept. 21, 1867 Bar)
The local music offerings include "Benjifest!," a mini-showcase set for the Zoo Bar's FAC on Sept. 20 that is made up of three bands featuring guitarist Benjamin Kushner -- Josh Hoyer and Soul Colossal, Wondermonds and The Mezcal Brothers.
"We love bringing back bands that have had a big impact on the Lincoln music scene," Munson said. "This year, we've got three generations -- Charlie Burton, from the '70s and '80s, The Millions from the '90s and Bright Calm Blue from the 2000s."
The festival has doubled the number of workshops it is presenting this year. Some of the workshops and panels are aimed at entrepreneurs, others will look at body image, showcase fashion designers who have gone from Nebraska to national prominence, look at recycling and, in the music realm, looking at getting the right sound in studios and creating beats.
The biggest change for Lincoln Calling 2019 is the move of the Lincoln Arts Festival from SouthPointe Pavillions to downtown.
The 19th version of the art fair, presented by the Lincoln Arts Council, will be set up on P street between 13th St. and Centennial Mall, 14th St. between P and Q streets and 13th St. between P and Q streets and on Tower Square.
The arts festival will run from 10 a.m. to 6 p.m. Sept. 21 and 10 a.m. to 6 p.m. Sept. 22.
"The footprint is much bigger," Munson said. "We spent lots of time working on the addition of the arts festival and including it in the programming. We're excited to have them. It should bring more people downtown."
Lincoln Calling will begin Wednesday with a 5 p.m. festival blessing by Celestial Sounds at the Community Foundation Gardens. An hour later, the music will begin at one of the two non-music district venues -- the Telegraph Mill/Allo Headquarters, at 330 S. 21st.
The festival will wrap up on Sept. 22 with a closing party at the other non-music district venue, Tavern on the Green.
Stay up-to-date on what's happening
Receive the latest in local entertainment news in your inbox weekly!