In December 1974 and January 1975, Neil Young recorded an album of songs, mostly rooted in his split-up with partner Carrie Snodgress, then shelved it. "Homegrown" was, he thought, just too personal to be released.
And, the prolific Young had plenty of material ready, putting out the haunting, grief-ridden "Tonight's the Night" in June 1975 and "Zuma" with Crazy Horse that November.
So "Homegrown" became one of the legendary lost albums.
Five of its songs — "Love is a Rose," "White Line," "Little Wing," "Star of Bethlehem" and the title cut — turned up on subsequent Young albums, leaving fans to ponder what they sounded like originally, how they fit in the album's context and wondering what else was on "Homegrown."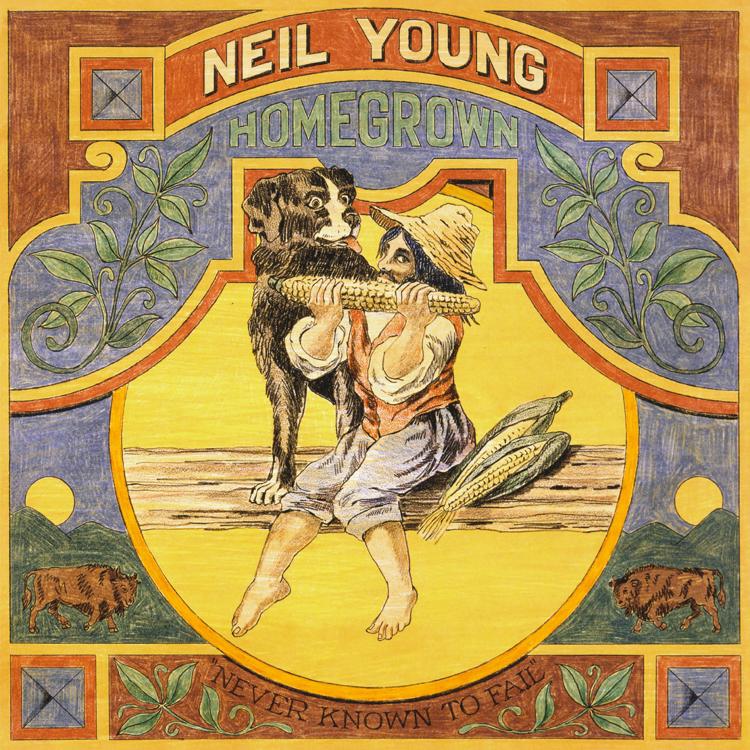 Now we know. Young has released "Homegrown," saying he never should have shelved the record 45 years ago.
After listening to it about a dozen times over the past four months — it was originally set to come out in March, then was delayed because of the coronavirus — I'll just say Young was right. It's a low-key masterpiece that ranks with his best.
Musically, "Homegrown" feels like "Harvest," the album filled with singer-songwriter countryish folk rock that propelled Young into the middle-of-the-road mainstream.
It opens with "Separate Ways," an aching, I'm-trying-to-recover song filled with direct references to Snodgress and their son, Ezra, follows it with the slightly more upbeat, easy-swinging "Try," with gorgeous backing vocals from Emmylou Harris, and then the piano ballad "Mexico."
That leads into "Love is A Rose" and the title cut. The former takes on a far different feel in the album's context, with the line, "You lose your love when you say the word 'mine,'" while "Homegrown," with a stripped down, acoustic arrangement, becomes gentler and sadly beautiful.
Then comes the album's strangest track — "Florida," a spoken-word observation by Young of gliders flying in a city, one crashing into a building, falling onto a car and killing a couple and baby inside.
"Kansas" isn't a geographical exploration but an acoustic-guitar/voice number that finds Young talking to a woman he woke up with, but isn't sure if he knows her name. Then things go bluesy with the instrumental "We Don't Smoke It," before "White Line" with its quavering harmonica.
The record's only real rocker is the driving "Vacancy," which leads off a closing trilogy with "Little Wing," its romantic plea given new poignancy, and the country ramble of "Star of Bethlehem."
The 12 songs on "Homegrown" clock in at 35 minutes, a very short album by contemporary standards. But that time is within a minute for optimal presentation on vinyl, 18 minutes a side, which was the way albums came out in the mid-70s.
"Homegrown" is the second previously unreleased studio album from the '70s to emerge in Young's archives series, following 1976's excellent "Hitchhiker" that came out three years ago. As with most things Young, it makes one wonder what else he's got stashed in the vault.
Regardless, with "Homegrown," Young has given us a decades-belated gift of one of the best records of his long-running career.
Reach the writer at 402-473-7244 or kwolgamott@journalstar.com. On Twitter @KentWolgamott  
Stay up-to-date on what's happening
Receive the latest in local entertainment news in your inbox weekly!