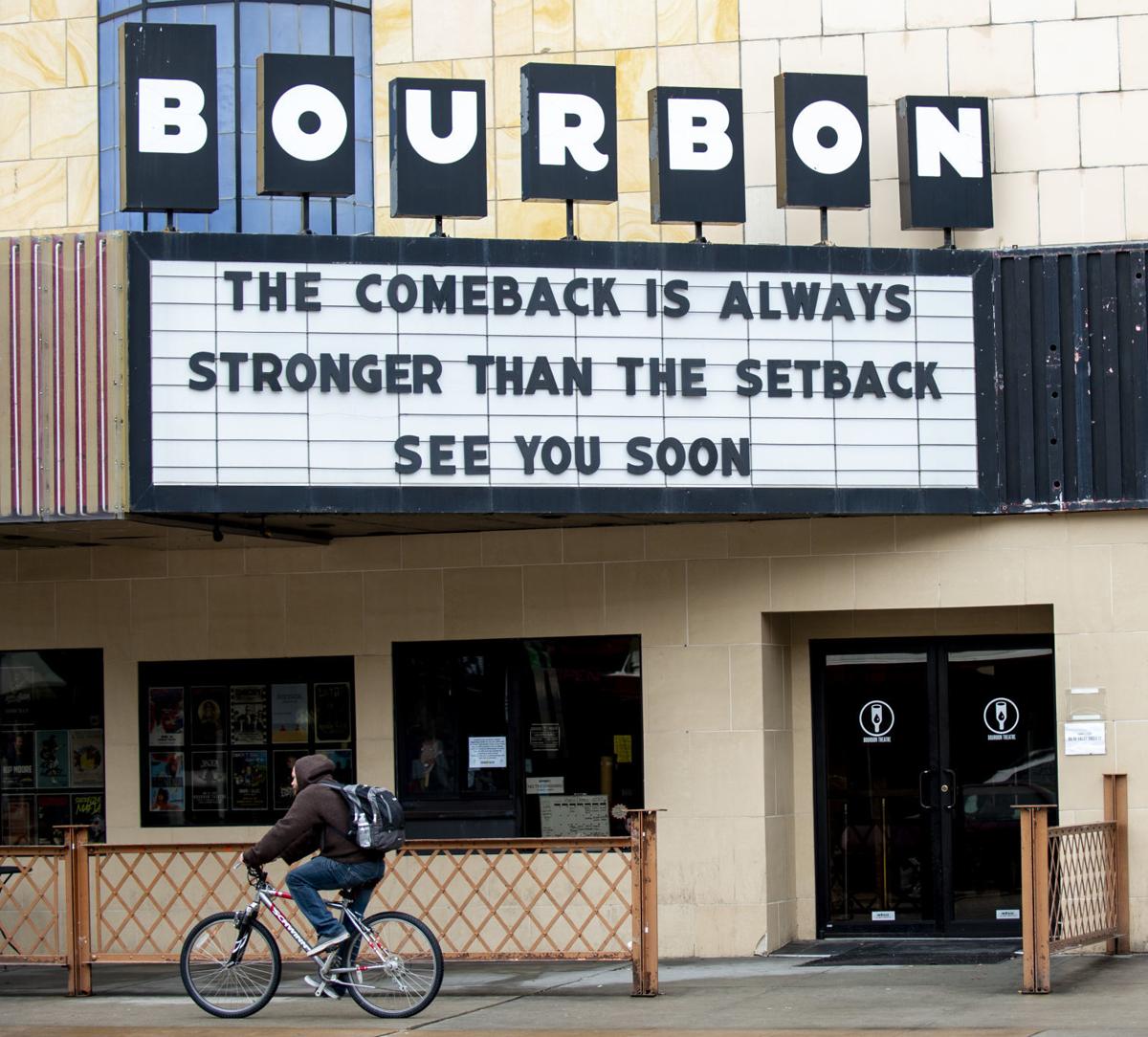 The National Independent Venue Association, a recently formed group of more than 800 venues and promoters from around the country, has sent a letter — as well as a hashtag — to Congress in its lobby for government assistance in getting clubs and theaters through the coronavirus pandemic.
It's pretty self-explanatory, but it's worth a story anyway.
America's entertainment venues — from the large arenas to the small clubs — were among the first to close their doors in March. And based on the plans various states have put forth for reopening their economies, those venues will be among the last businesses to resume.
"Even once venues are permitted by the government to reopen, our industry will require months to return to usual schedules, due to the intricate and complicated process of artists' planning, scheduling, and tour routing," NIVA wrote in an open letter to Congressional leaders last month. "Further, capacity limitations and other restrictions will likely inhibit our ability to fully recover for years."
The Bourbon Theatre, one of three Lincoln NIVA members, provides a perfect example of the impact of the forced shutdown on venues. The largest downtown venue with a regular slate of concerts has had 46 shows canceled or postponed, which equates to about 150 bands not taking its stage. Its summer calendar is empty and the fall schedule is facing uncertainty.
So hundreds of musicians, along with countless crew members for the touring bands and venue techs, security, box office personnel and bartenders are unemployed and thousands of dollars aren't coming into the local economy.
Bodega's Alley and the Lincoln Calling music festival are the other Lincoln members of NIVA along with Mammoth, the Lawrence, Kansas, promotion company that has close ties to the Capital City via the Bourbon and by booking shows at Pinewood Bowl and Pinnacle Bank Arena.
They join Omaha's The Waiting Room and Slowdown in the group that includes iconic venues across the country, such as L.A.'s Troubadour and Whisky A Go-Go.
Specifically, NIVA is asking Congress for modifications in the Paycheck Protection Program by providing separate funds for businesses that are completely closed in accordance with government-mandated social distancing guidelines and are severely distressed. If that can't happen, NIVA is requesting the creation of a separate program for those businesses.
It is also seeking tax relief, extended unemployment insurance for employees and forbearance of mortgage and rent.
In Lincoln, most of the venues that offer live music have resorted to selling off-sale beer, carry-out cocktails and some special food offerings while waiting for the restrictions to be loosened. The hope is that allows them to make enough money to keep the doors open until live music returns.
Others, most notably the Bourbon and The Royal Grove, exist primarily to present concerts and host other large gatherings. A loosening of restrictions to allow bars to operate will provide some benefits for the bigger rooms as they would be well-suited to holding socially distanced shows for local bands. But those couldn't make up for the lost national touring shows that might not be returning for months.
And the promoters, well, they're pretty much out of business until the tours can return, perhaps in the fall — and maybe not until a vaccine is available, likely in early 2021.
The government assistance would allow the businesses to survive and recover — it's sure to be a slow return for shows and, it has to be assumed, audiences will follow suit. That will keep live music alive, which is both an economic driver and a cultural imperative.
The venues are enlisting public support for the lobbying efforts, asking those who want to support the push for government assistance to go to the NIVA website and complete a form that will be sent to senators and representatives.
"We can't pick up or deliver live music to your doorstep," the Bourbon Theatre's Andrea Fabiano wrote on Facebook. "There is nothing like live music. We need your voice now more than ever. Please help us take action. Until we can all lean against a barricade, sweat in a mosh pit, dance with a friend and sing along, we will keep asking for your emphatic support while we wait for an encore."
A bit of advice, based on my experience in Washington D.C., a letter, email or phone call is taken more seriously by members and staff than any form-based communication. So if you intend to support the NIVA proposal, take the time to personally contact Rep. Jeff Fortenberry and Sens. Deb Fischer and Ben Sasse and ask them to #SAVEOURSTAGES.
Photos: Lincoln during the pandemic
Bars Opening in Lincoln
Eating Through the Pandemic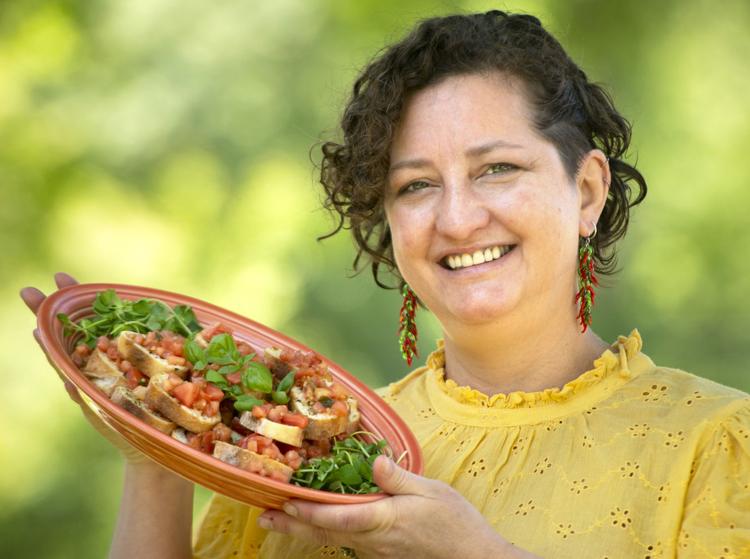 LPS Teachers Retirement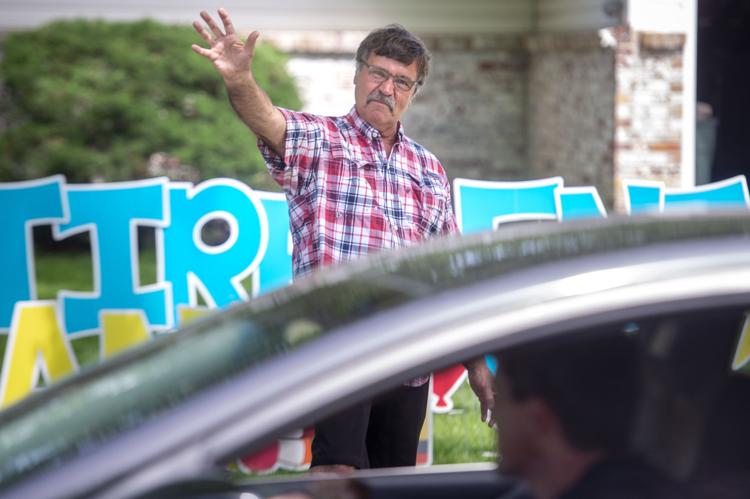 Test Nebraska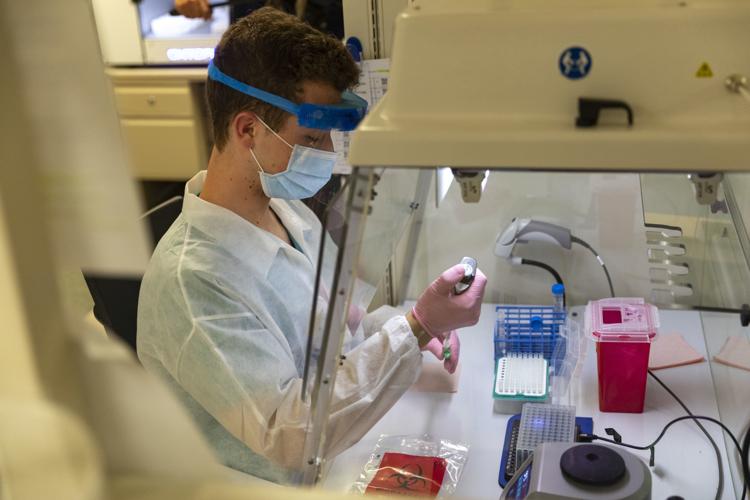 Holmes Lake Manor Horse Visit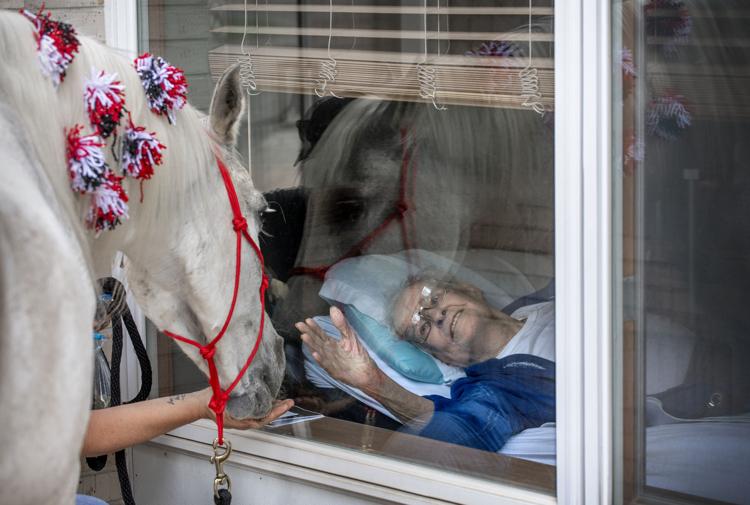 Michener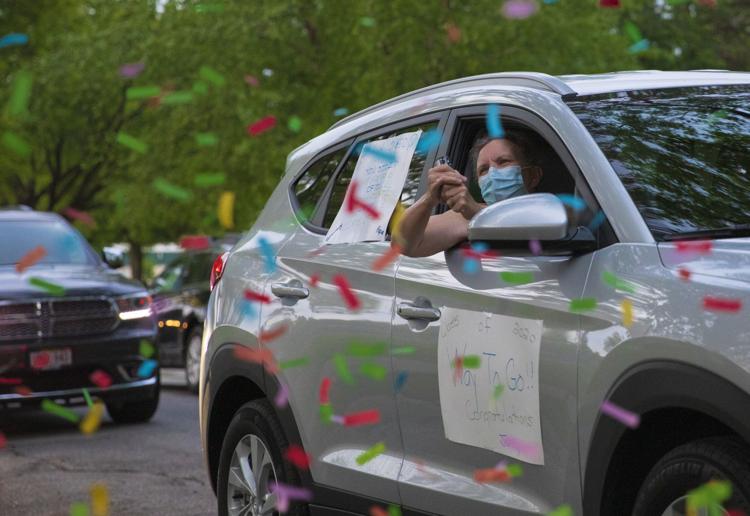 Memorial Day Weekend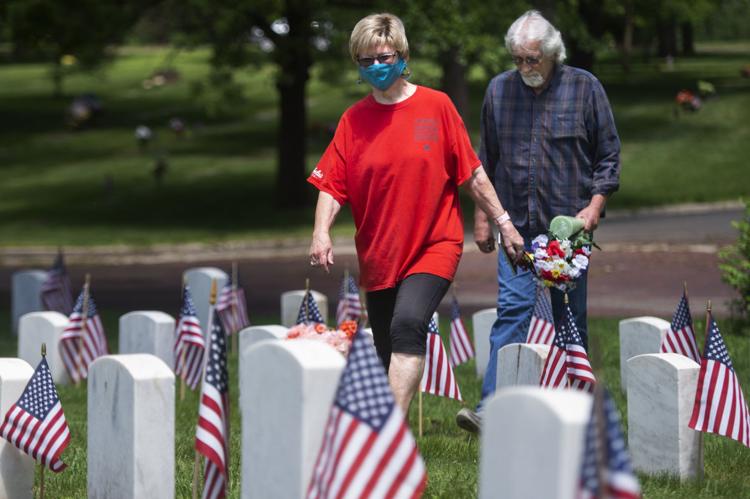 Lancaster County Courthouse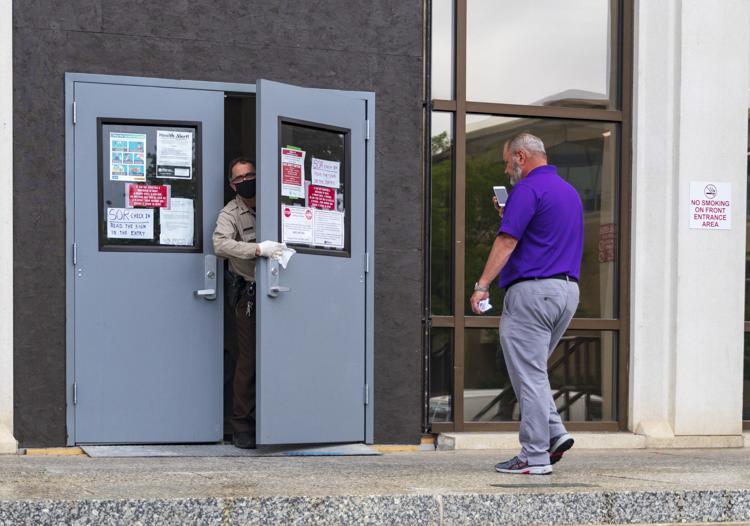 Campgrounds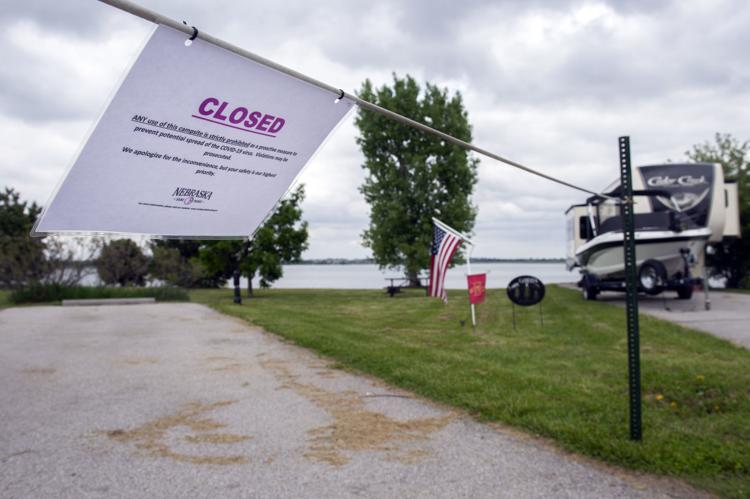 Church Social Distancing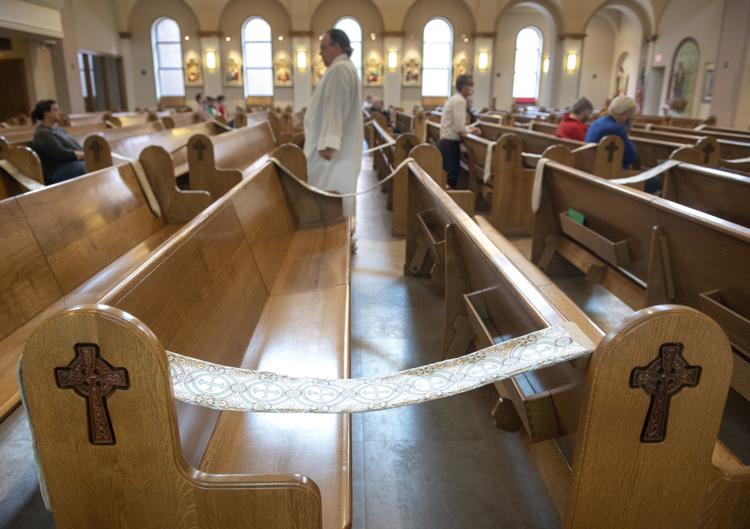 Boys and Girls Club food distribution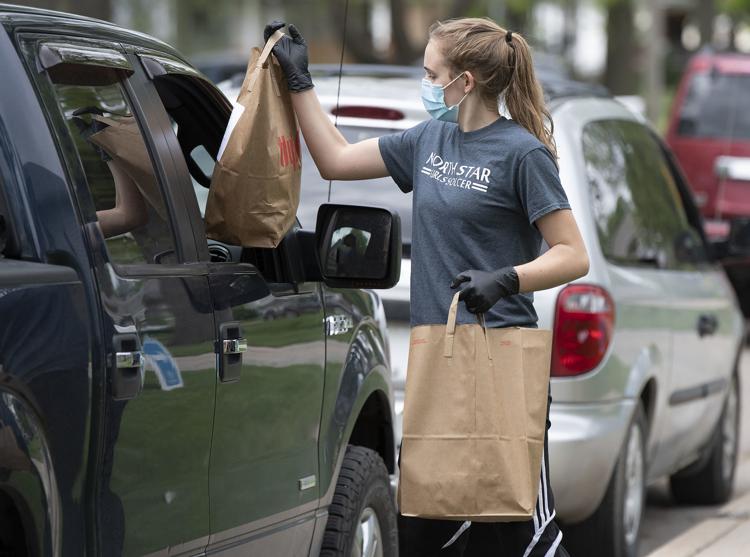 Children of Smithfield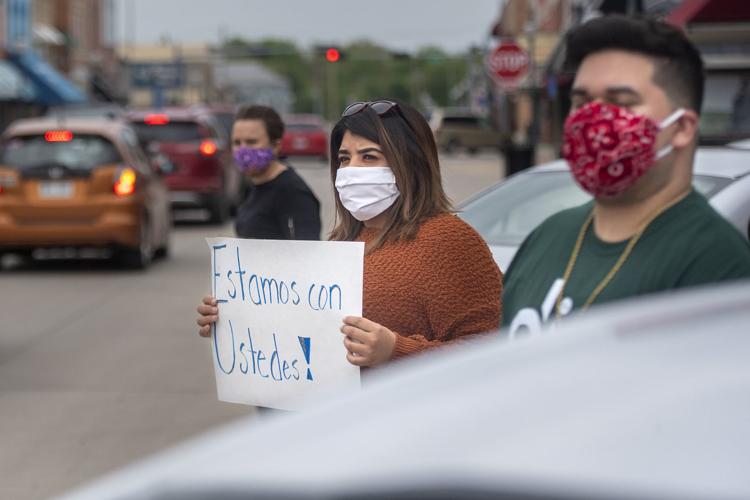 Farmers Market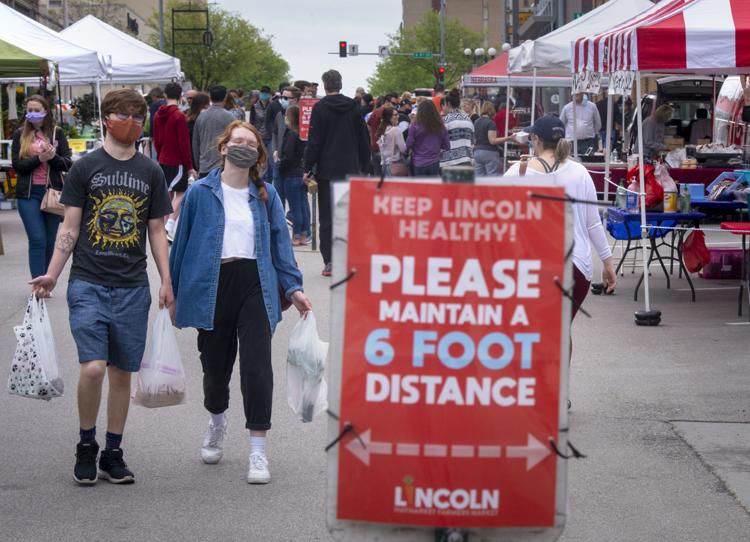 Parkview Christian Teacher Appreciation Day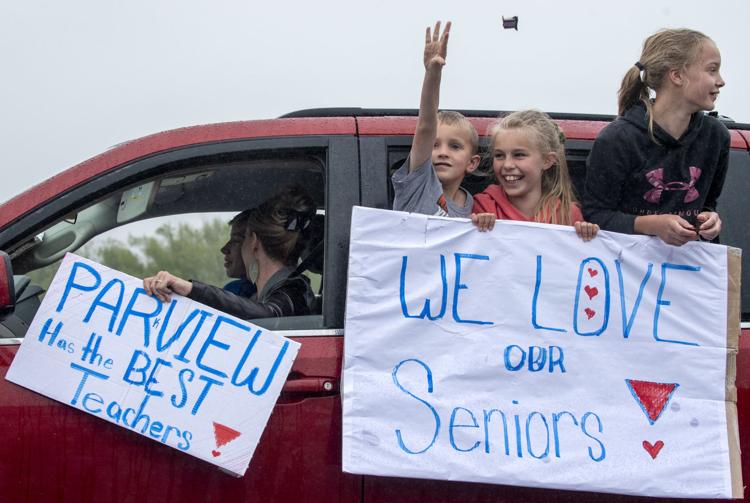 Signs on South 16th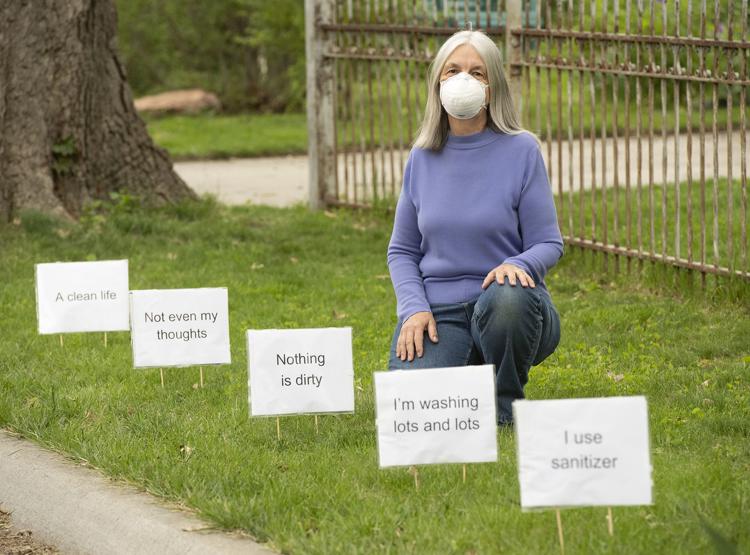 Election Day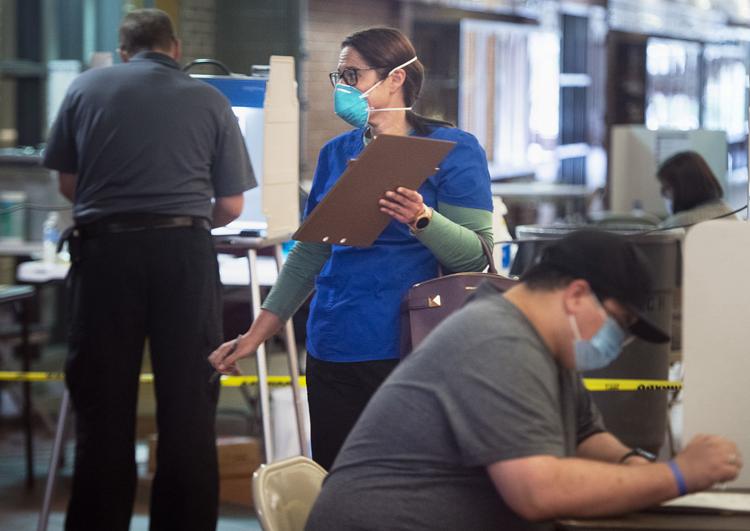 Lincoln reopening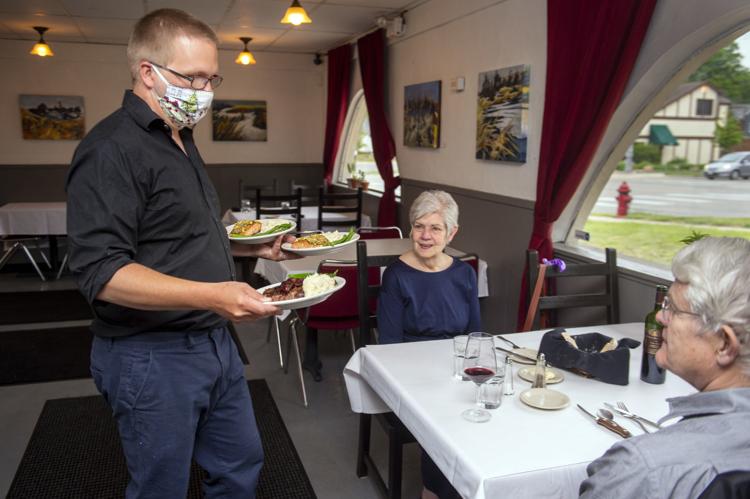 Lincoln reopening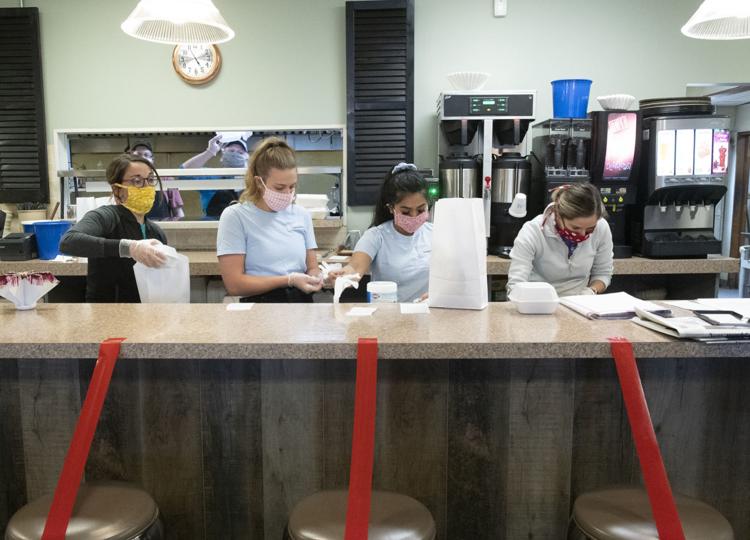 Mother's Day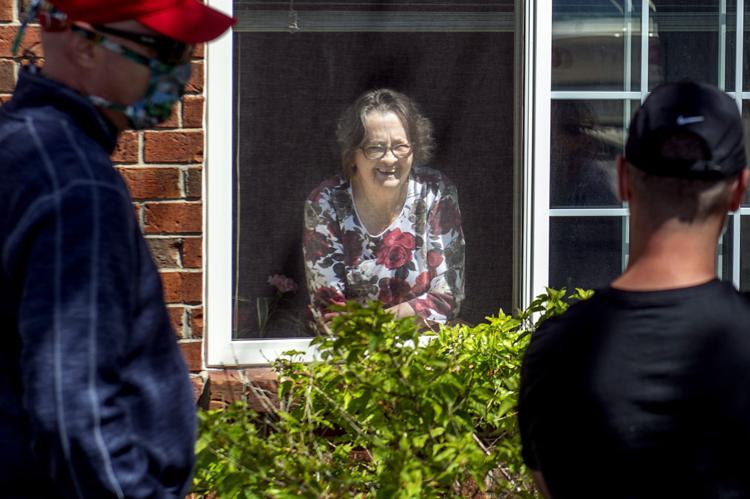 Reopening Hair Salon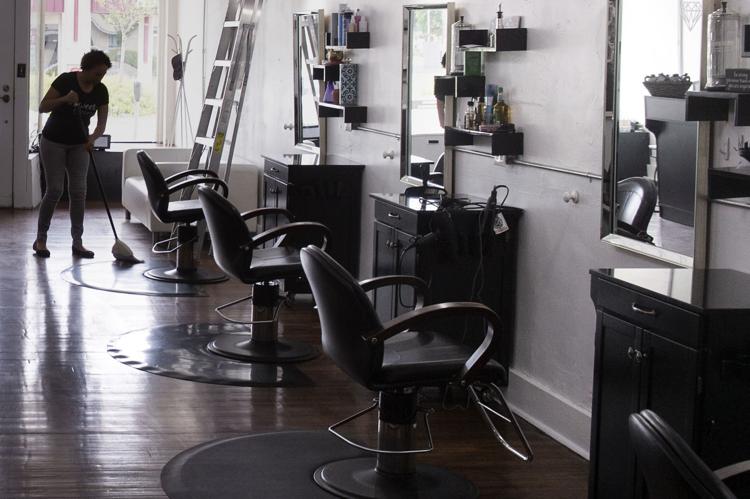 Corona Cruz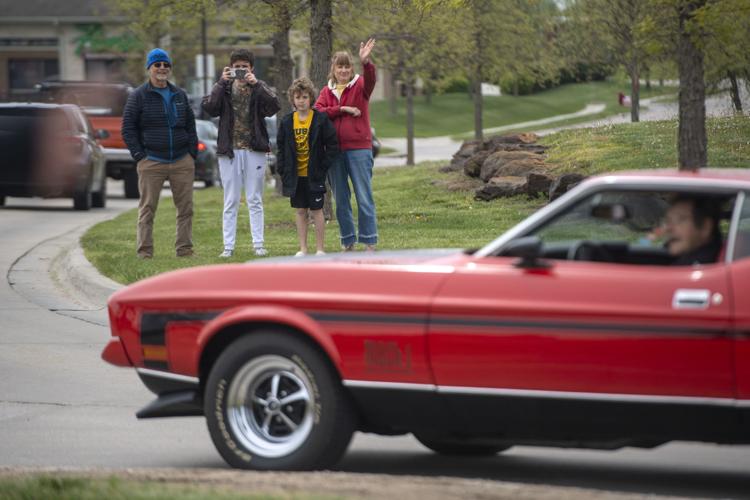 Lincoln Christian 2020 Seniors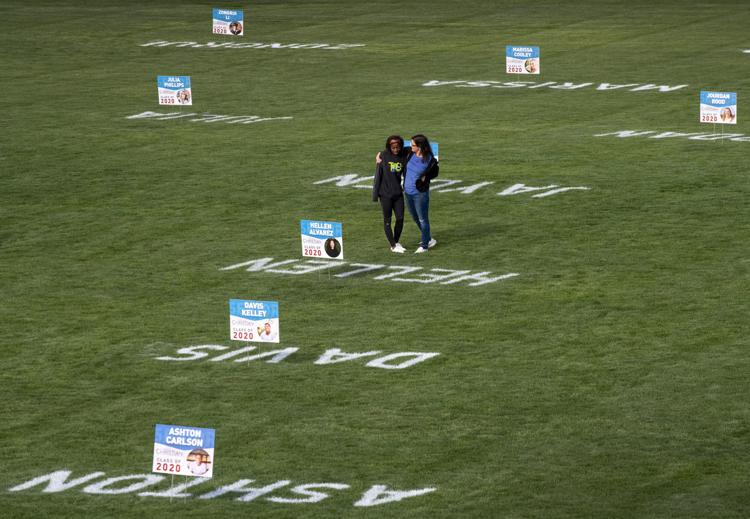 Restaurants Reopen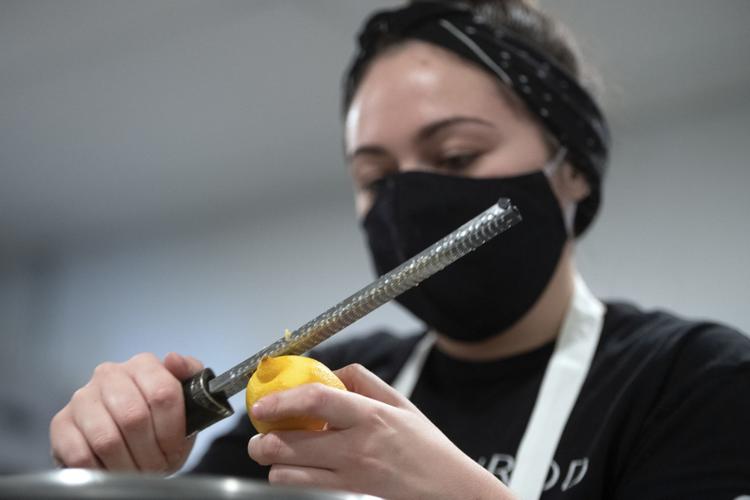 Test Nebraska site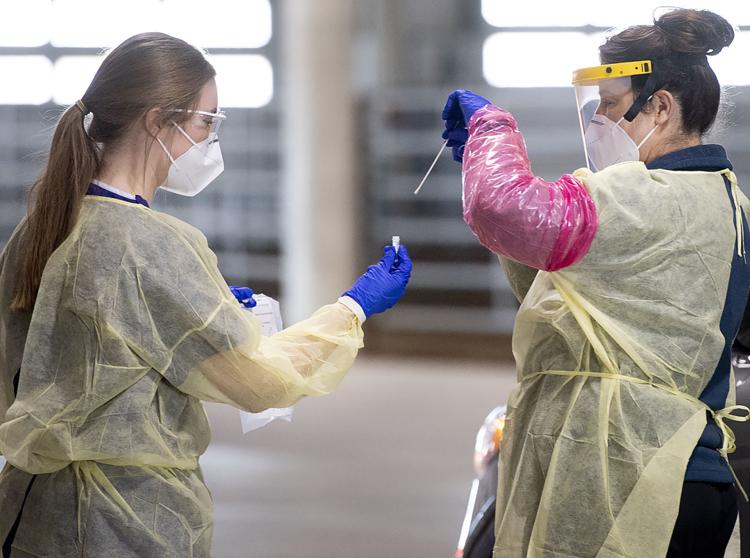 Selfie wall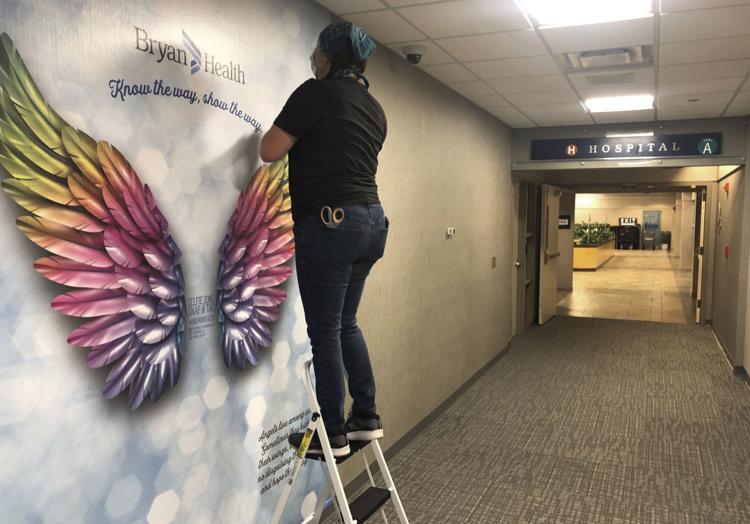 Drive-Thru Career Fair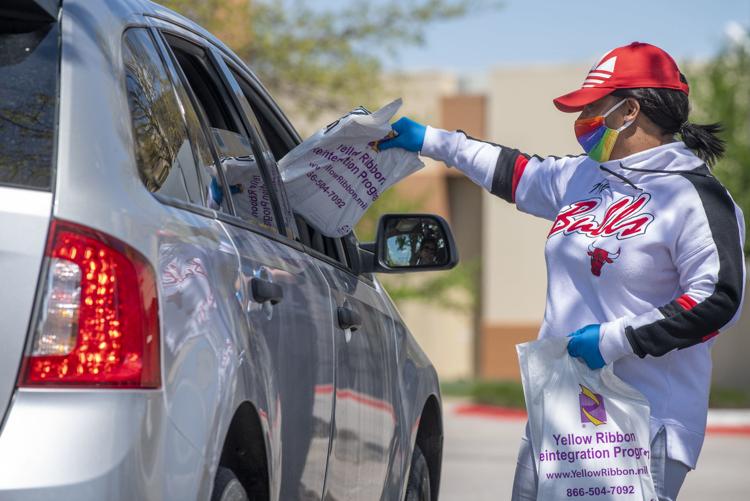 Super Saver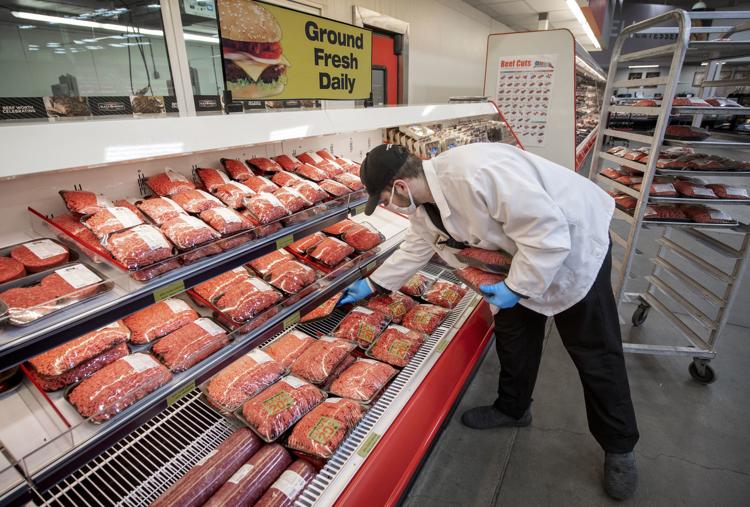 Wishtree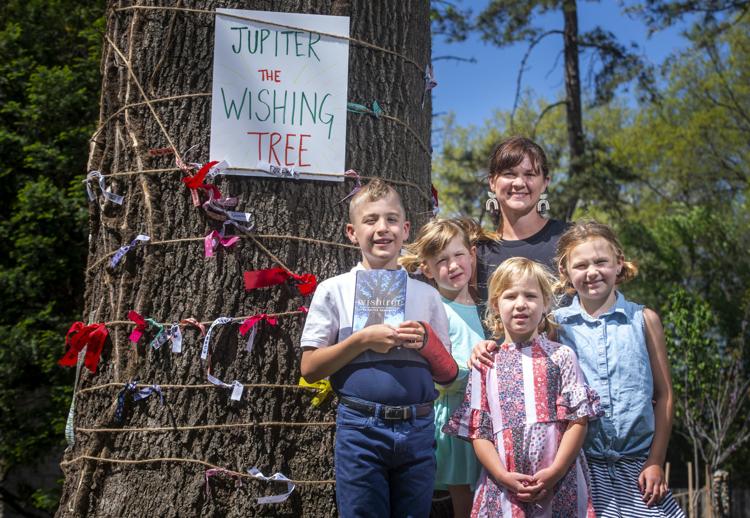 Center for People In Need food distribution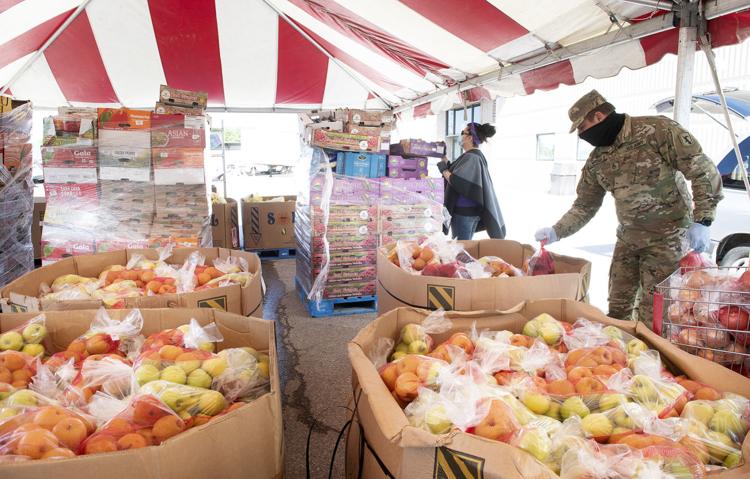 Marathon void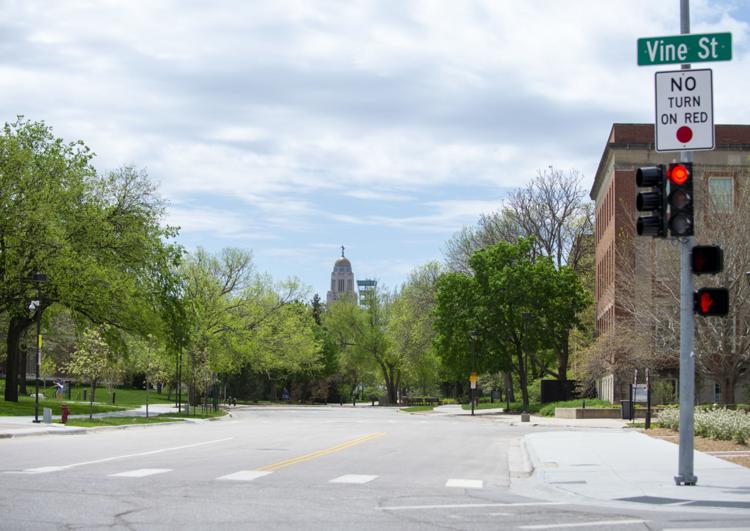 Art walk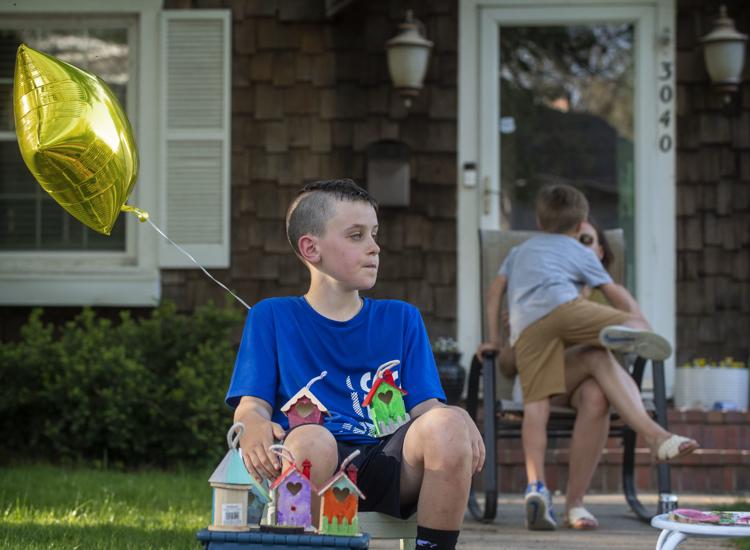 Gateway Mall, 5.1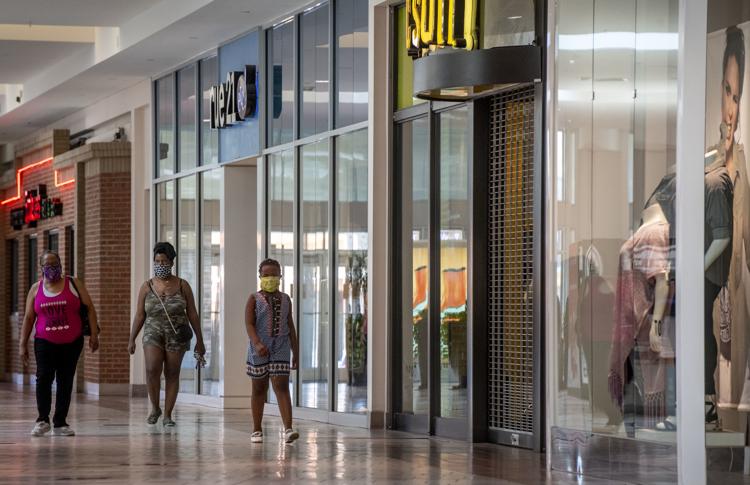 Gateway Mall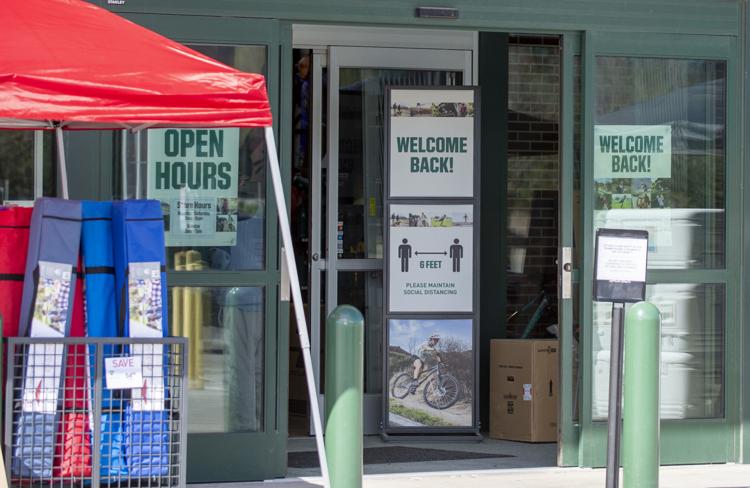 Drive-through parade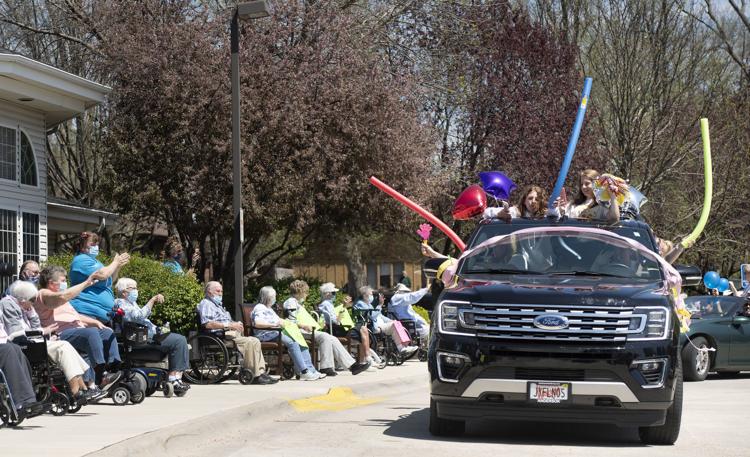 Former Cop Birthday Drive-by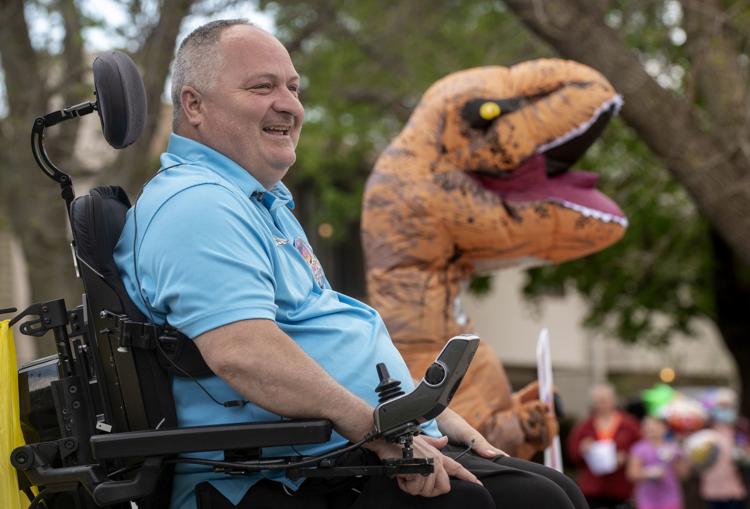 Masks For Truckers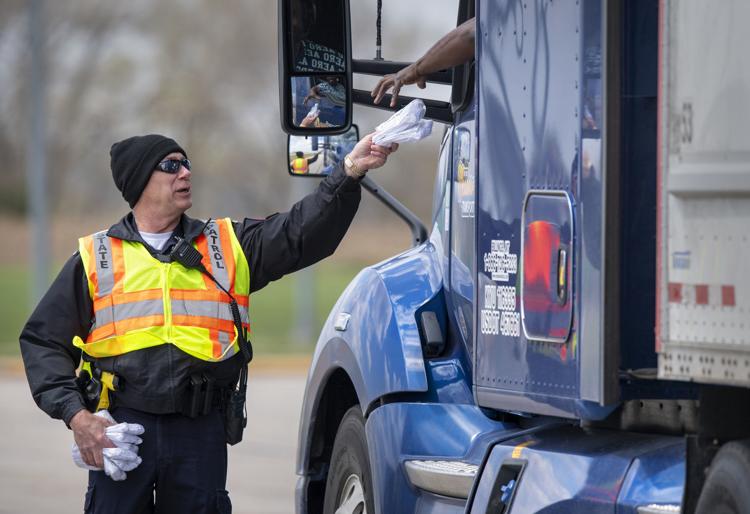 Hero Signs
Dandelions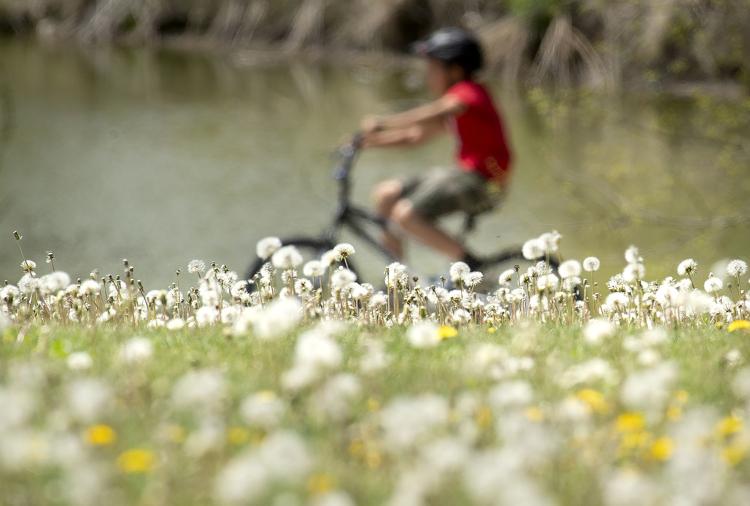 Puzzles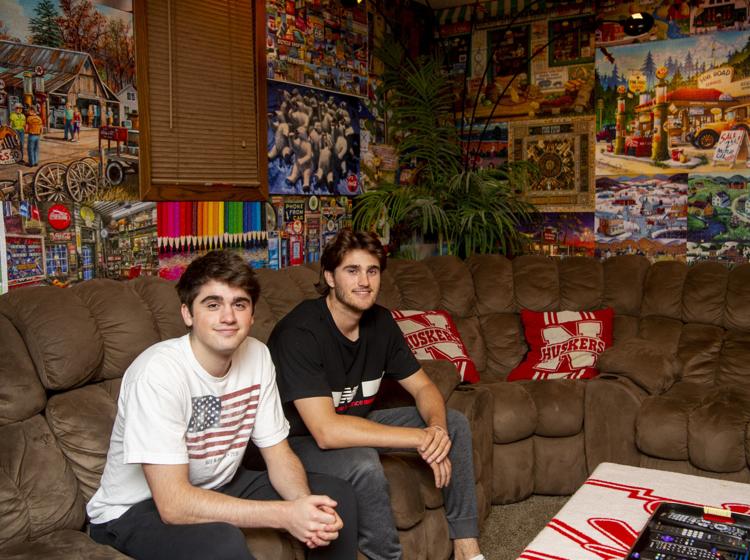 Sunken Gardens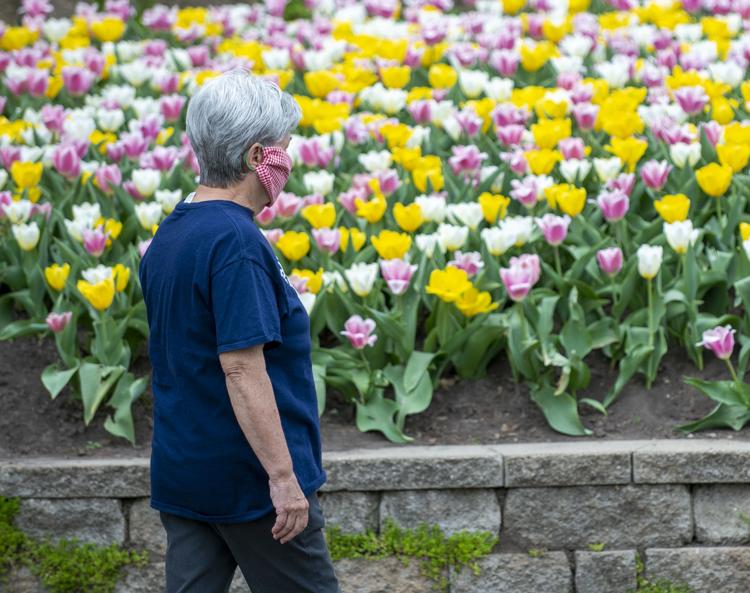 O Street cruising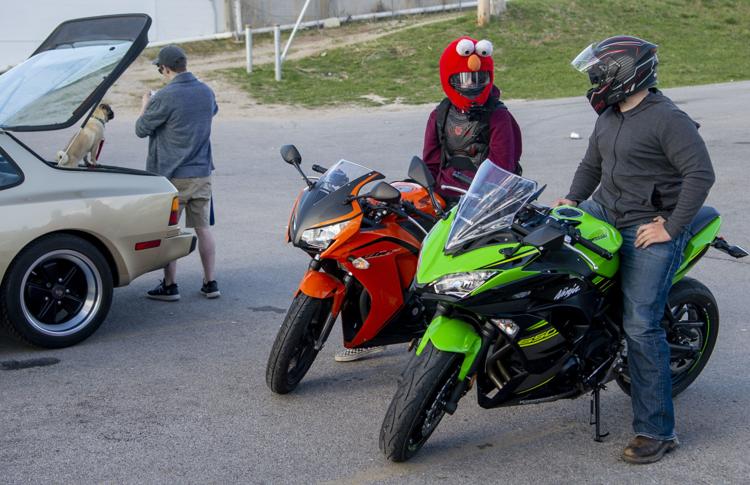 Billy's takeout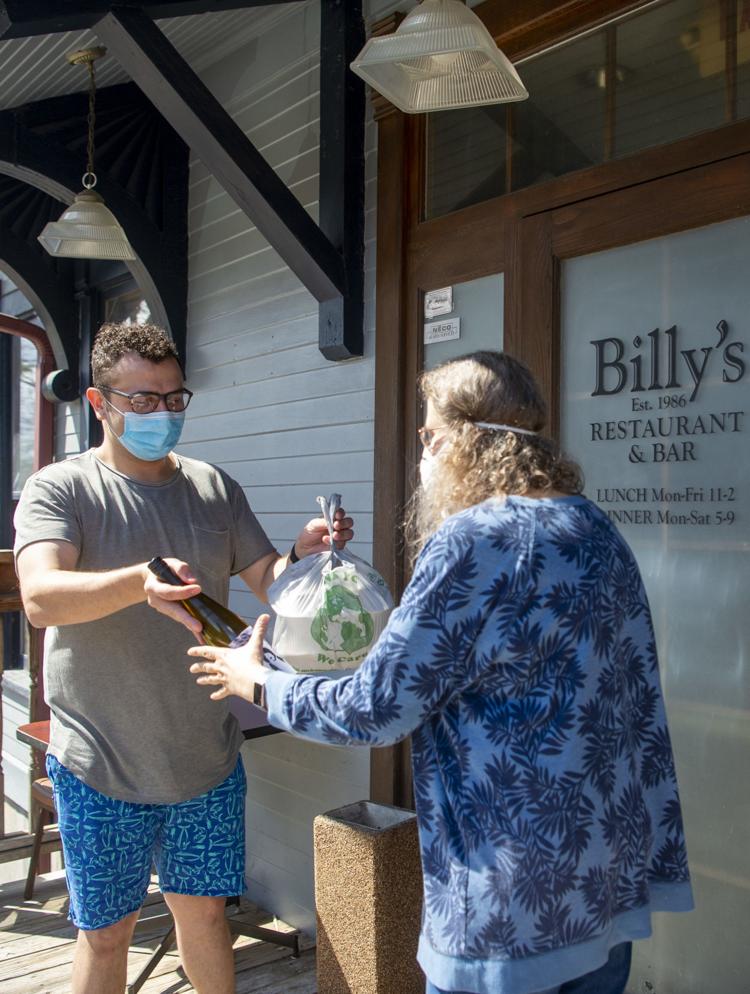 BikeLNK disinfecting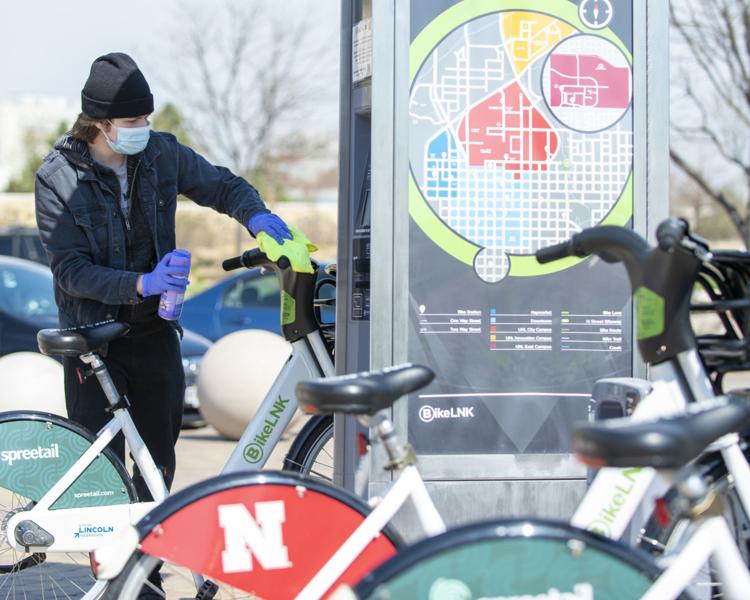 Bryan Mobile Testing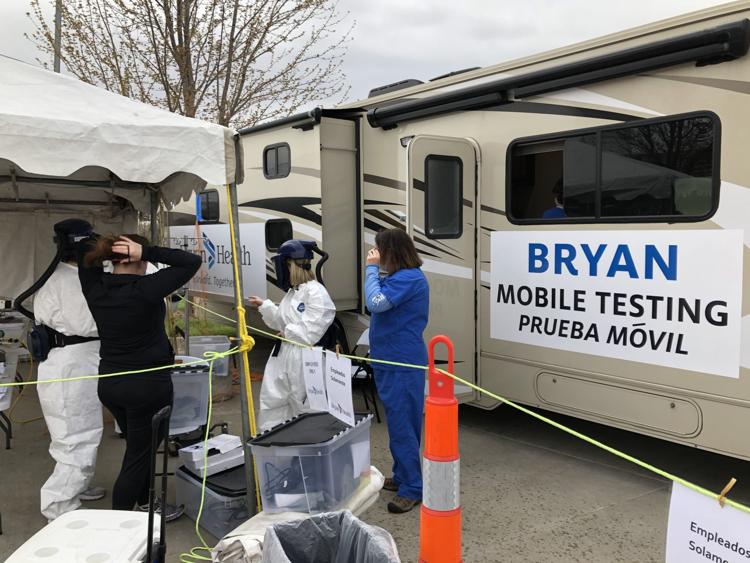 Teacher and Staff Parade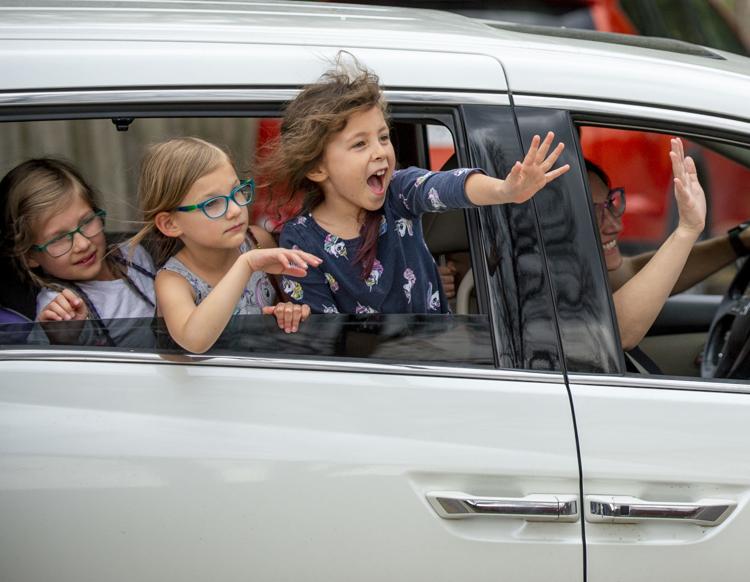 Teacher and Staff Parade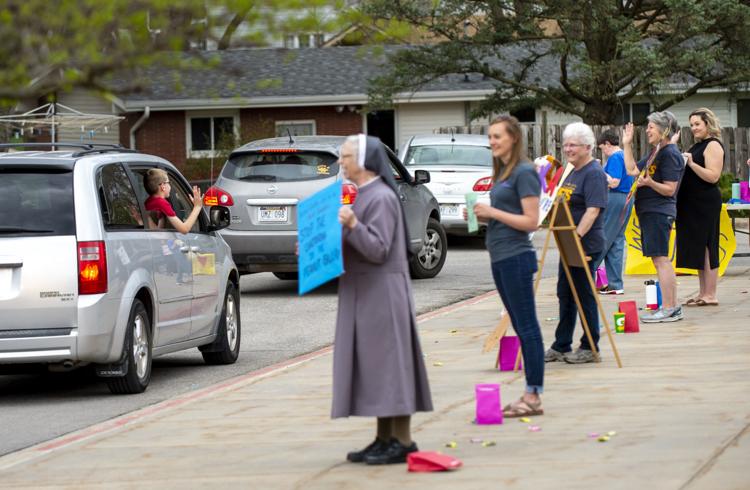 Thank you!!!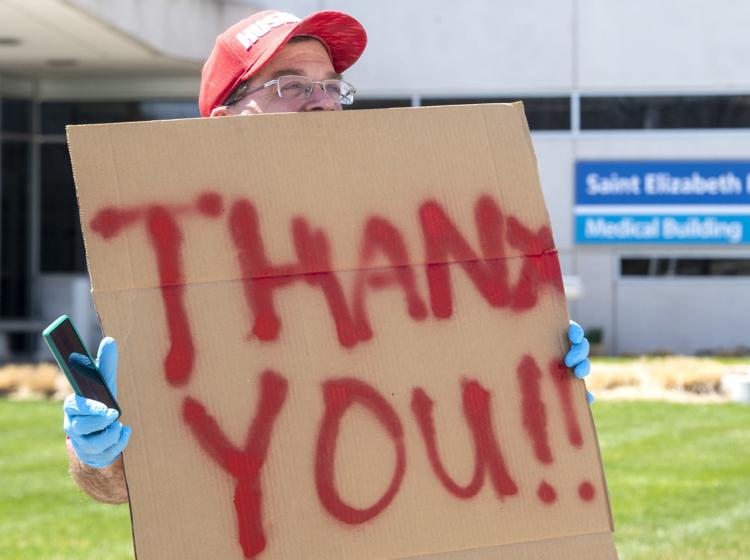 91-year-old released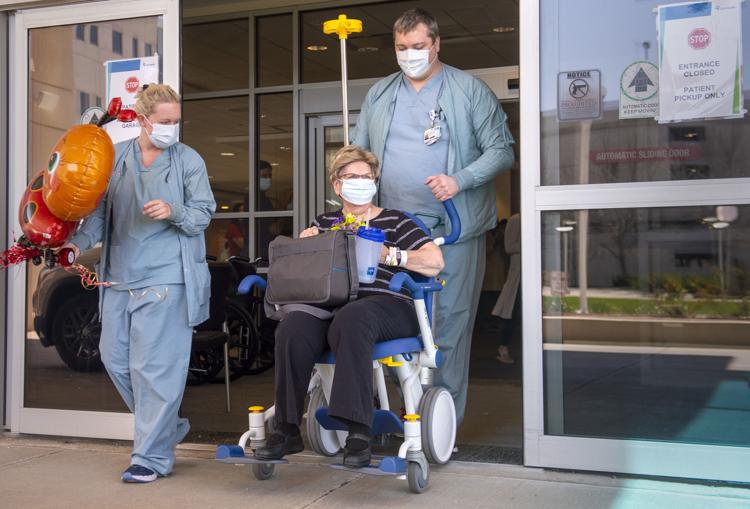 Air and Army National Guard COVID-19 testing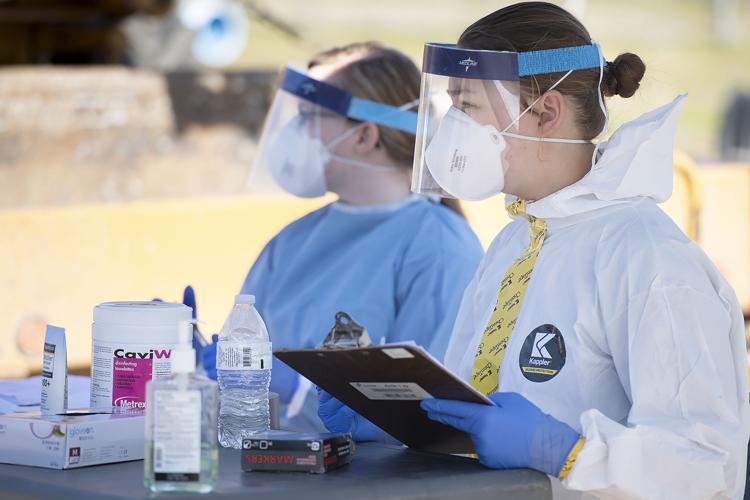 Food Bank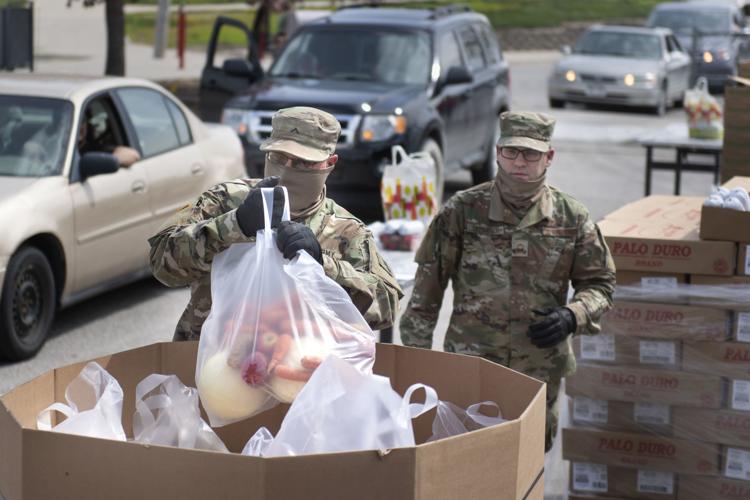 Thank you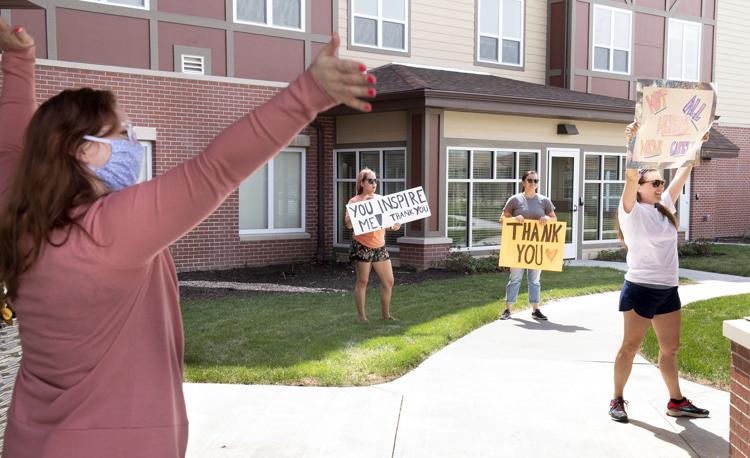 South 27th and Washington Streets mural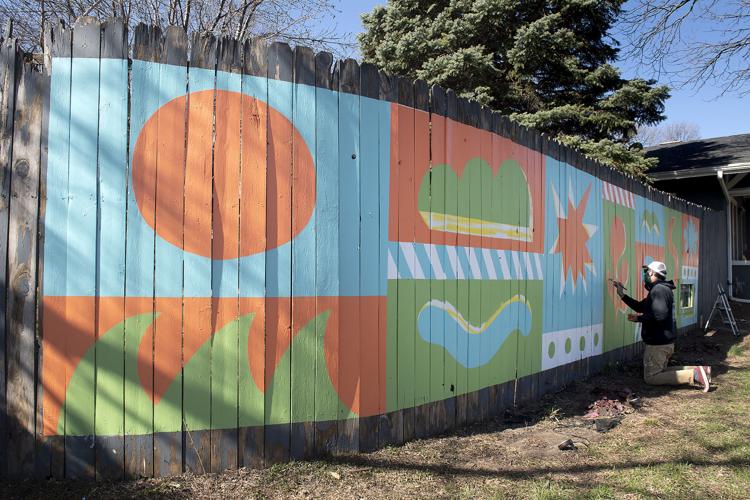 Sunken Gardens tea party picnic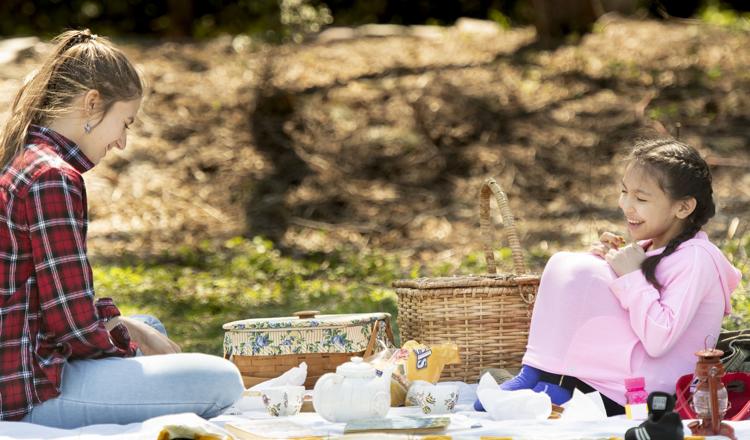 Thanks to LJS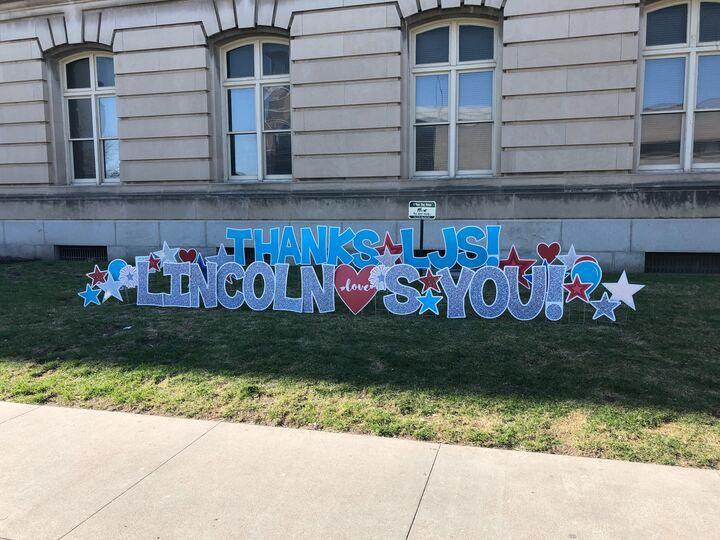 Social distancing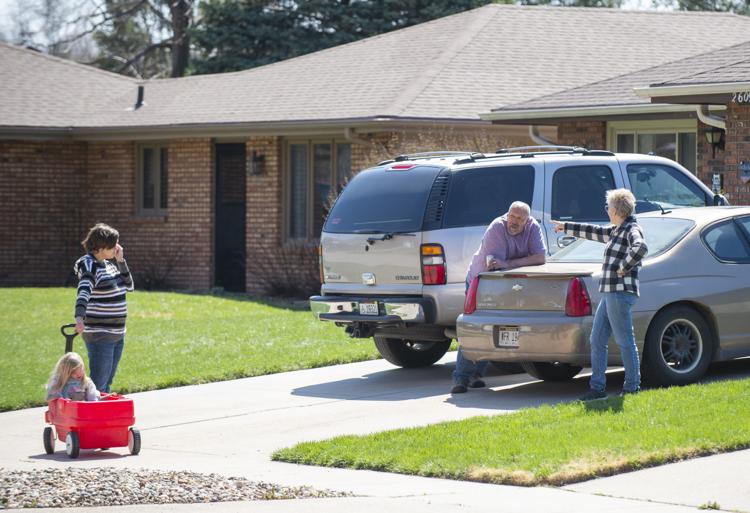 Spring Game Emptiness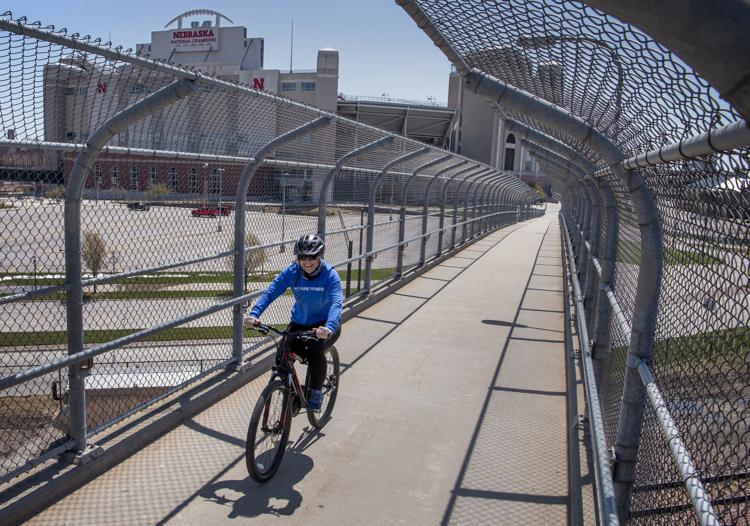 Snowman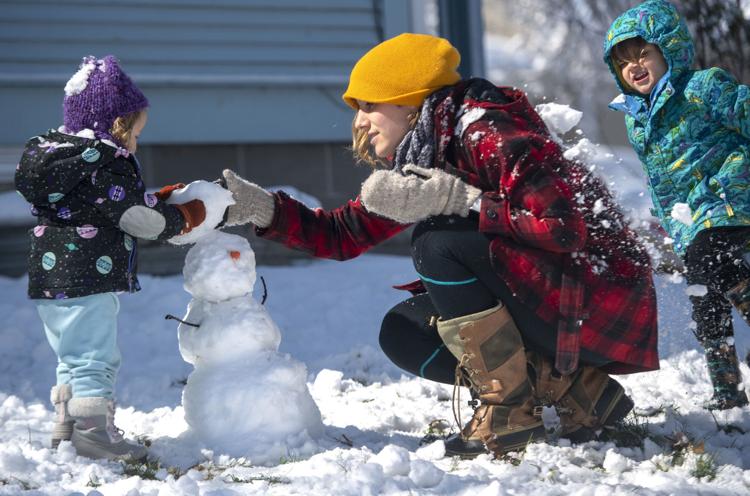 Grata Bar & Lounge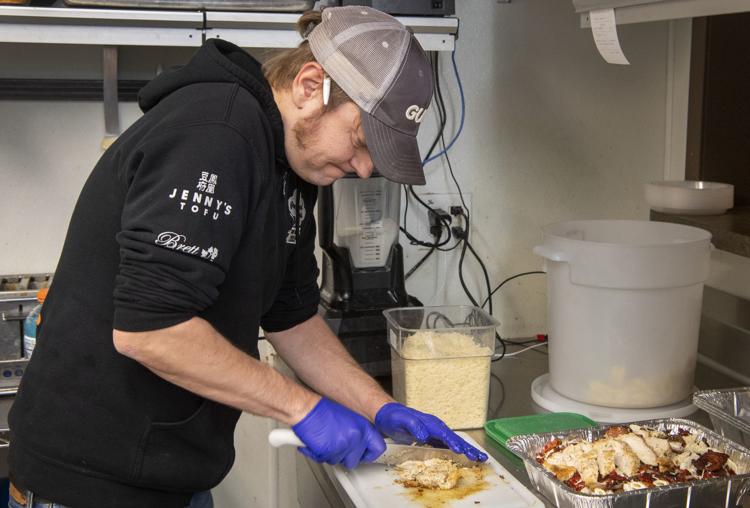 Thank You
Eagle with PPE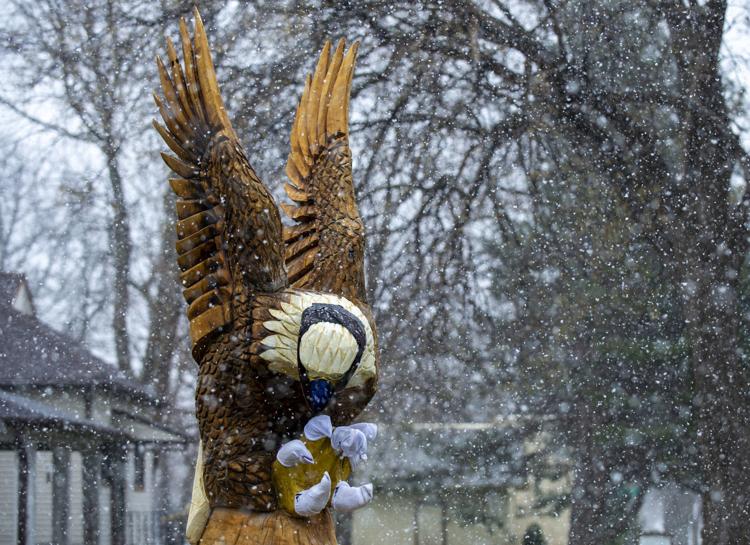 Weather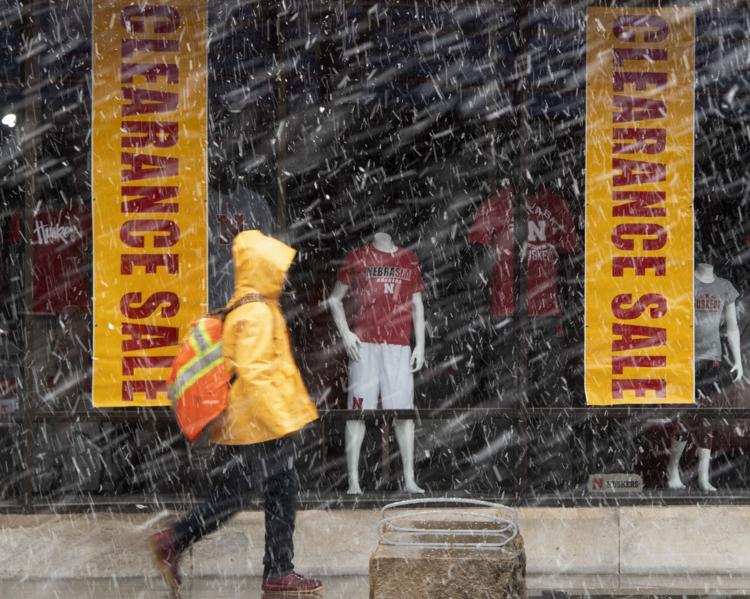 Football Stadium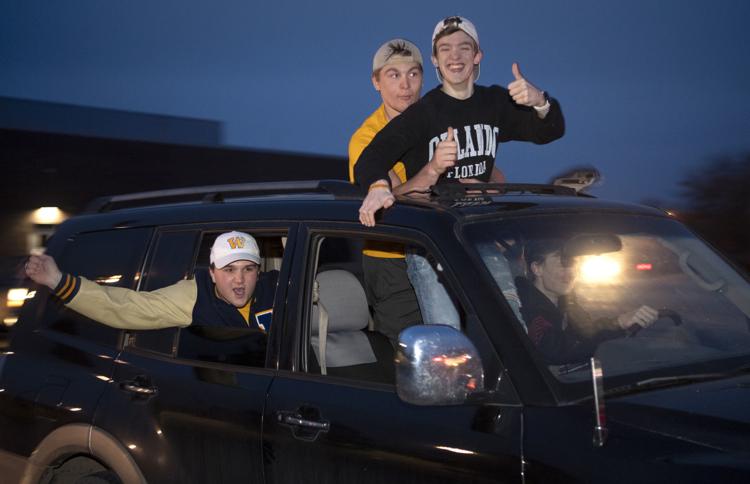 COVID-19 State Employee Union
1867 Bar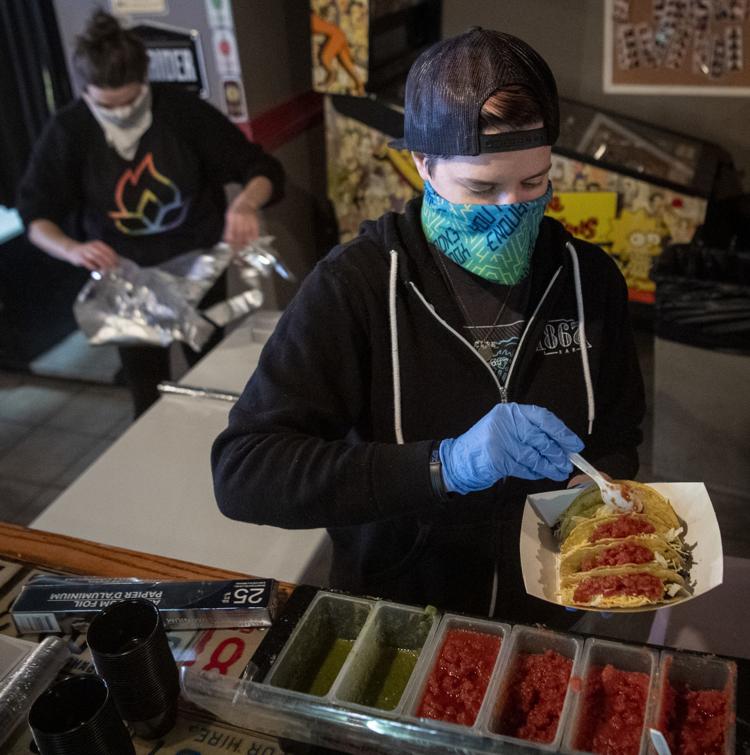 Nebraska Crossing Outlets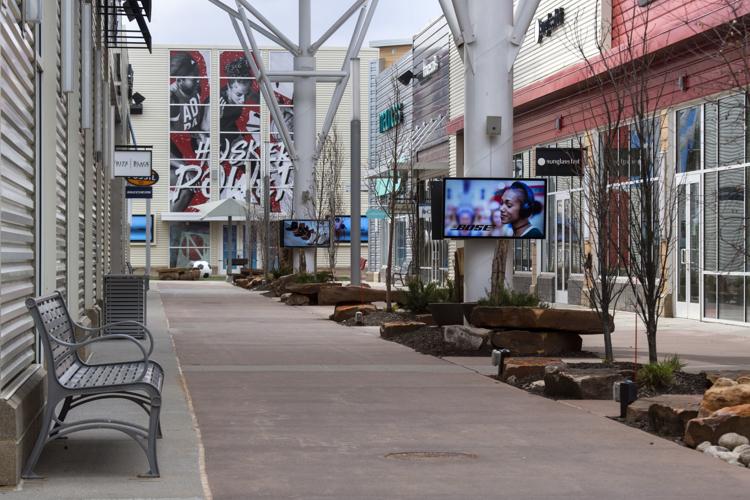 Herbie Husker Runzas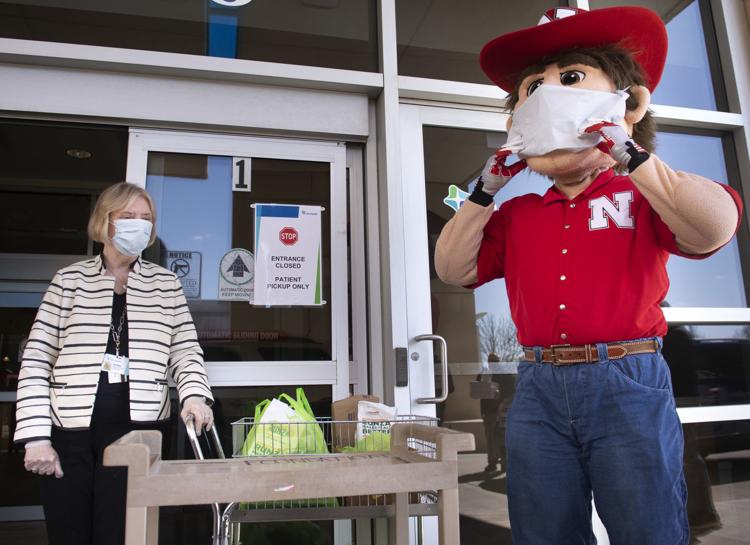 Playgrounds closed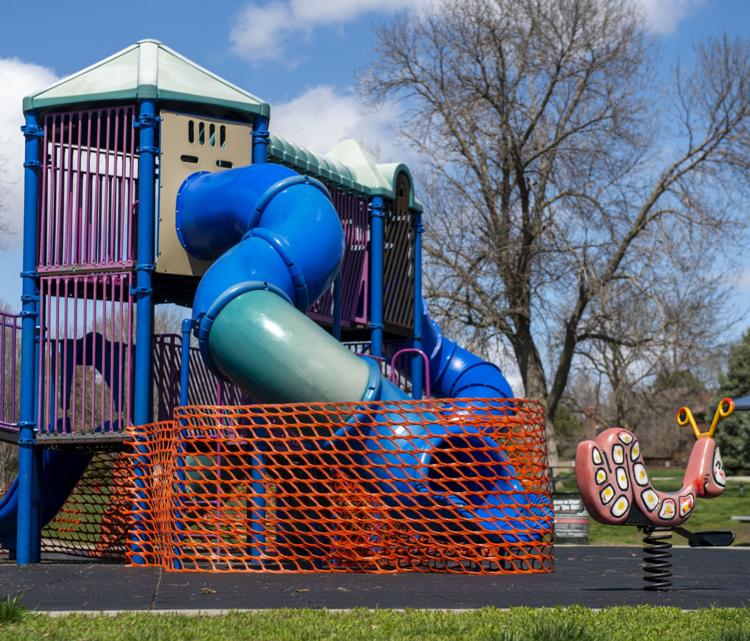 Virtual City Council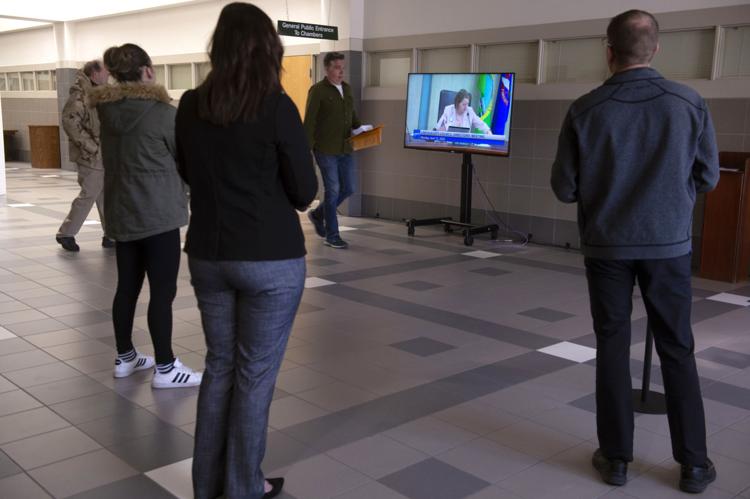 Drive-by Easter egg hunt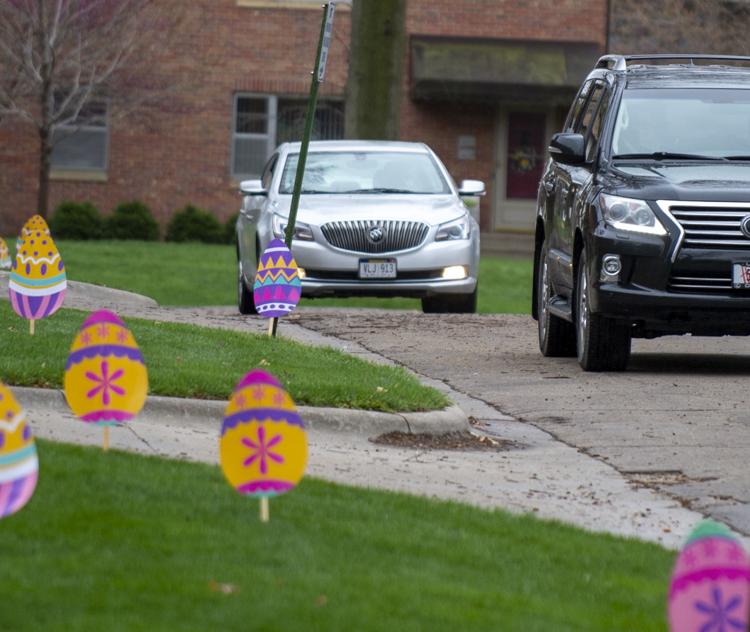 Riding a bike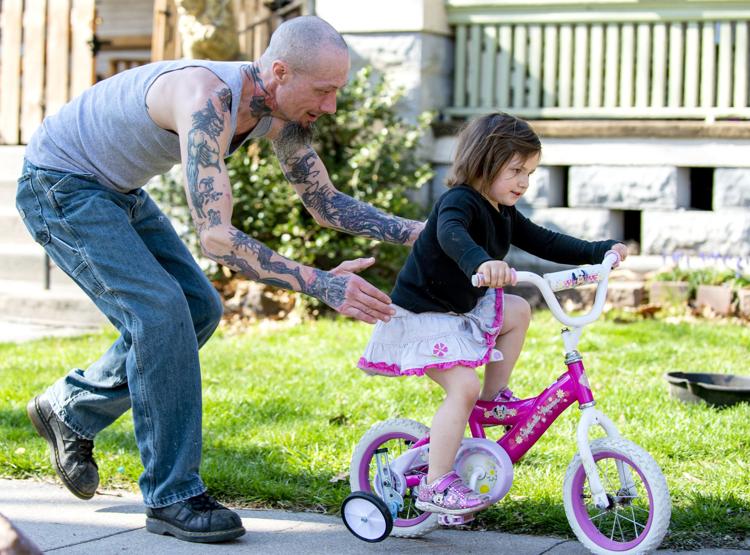 Glider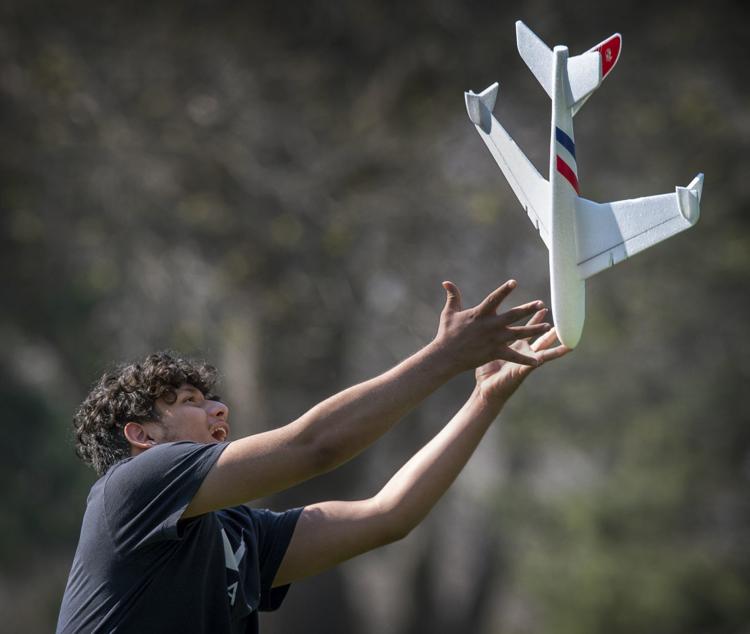 Drive-thru Easter Egg Hunt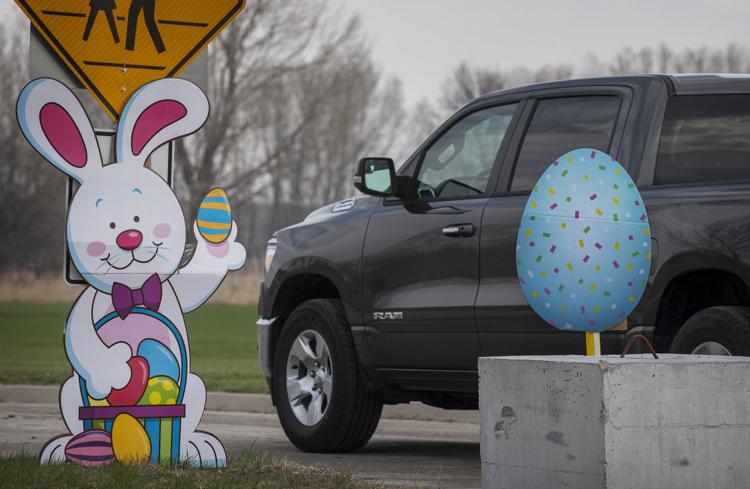 Watch: Lincoln neighbors sing 'The Old Rugged Cross'
Constellation Studios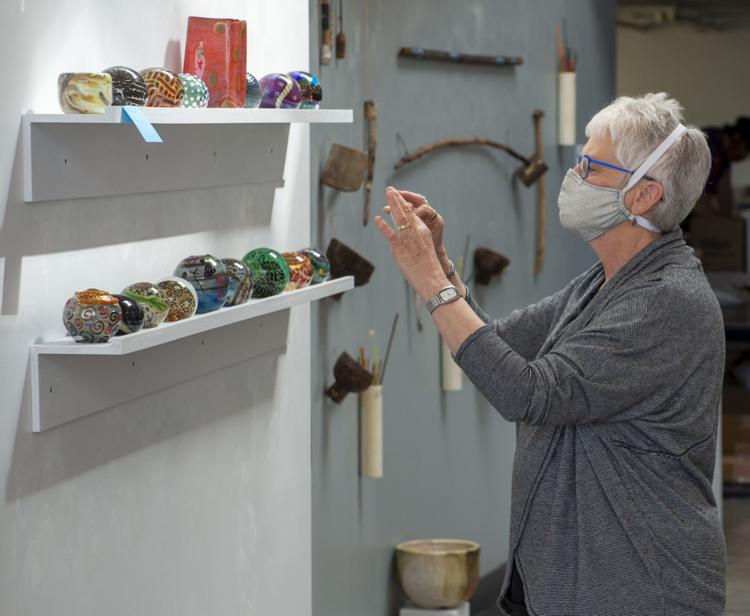 Good Friday Music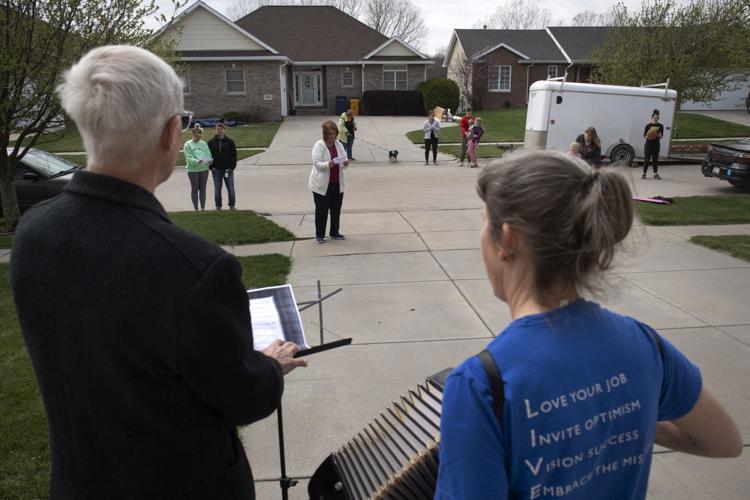 Kite Flying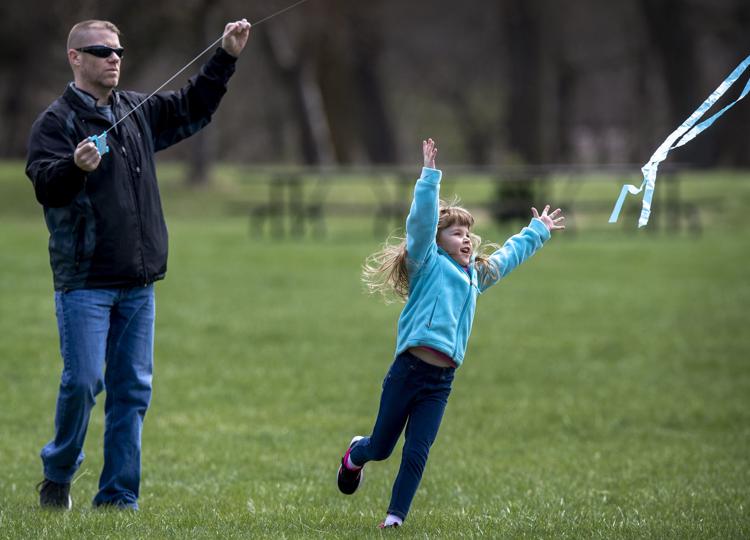 Gardening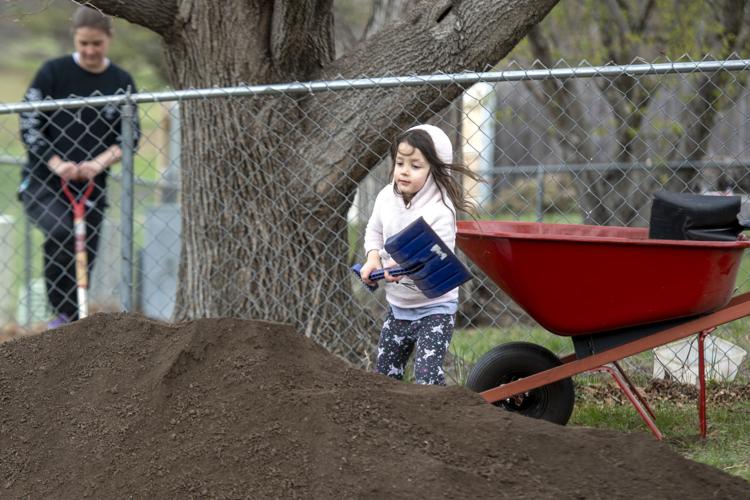 Masks on a walk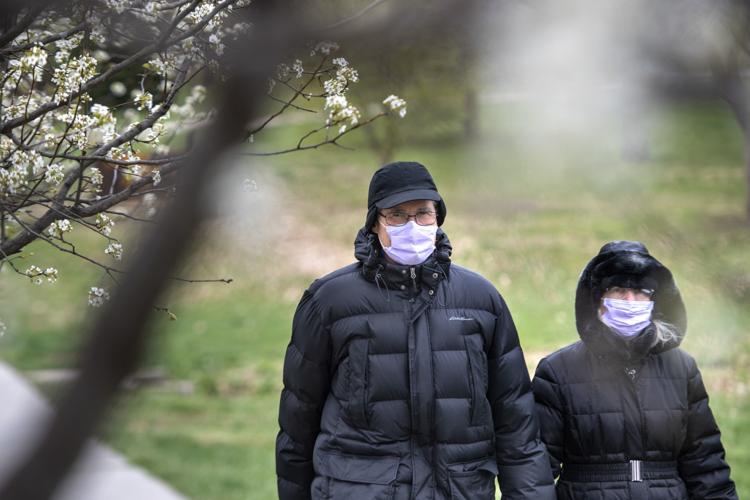 Peter Pan Park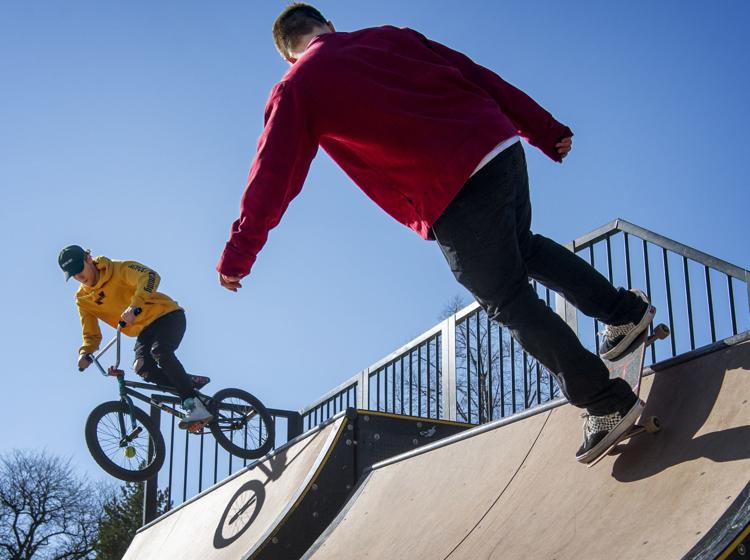 Watch: A timelapse of the mural at Saro Cider
Heroes sign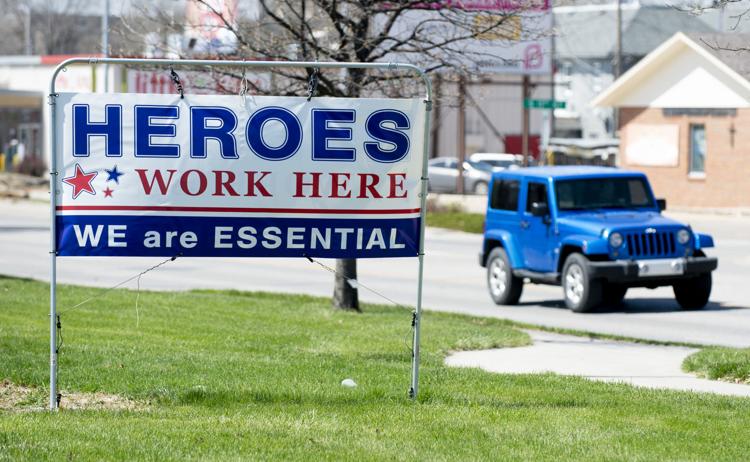 COVID-19 Workplace Safety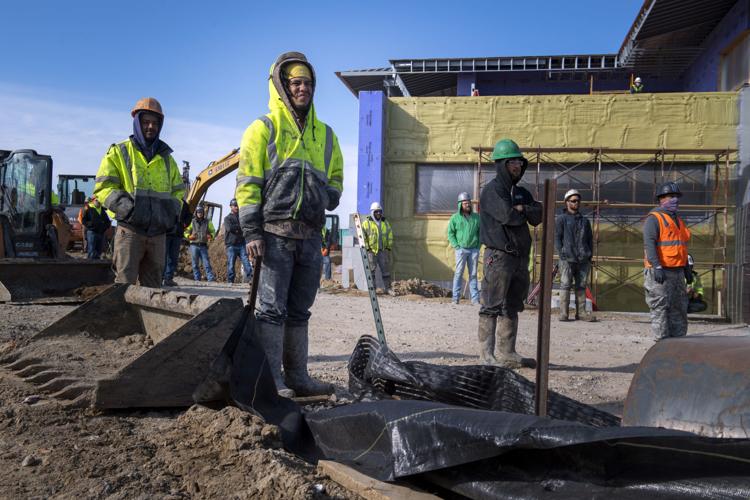 Watch: Steffany Lien twirls at birthday party
Downtown Parking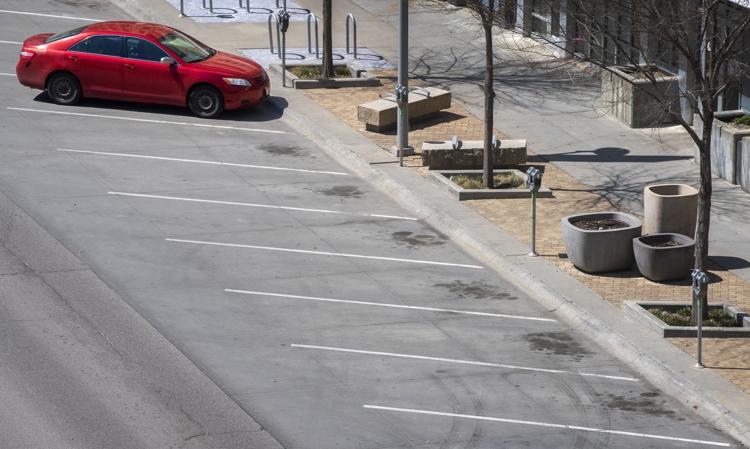 Capitol walk
Shirts for FEMA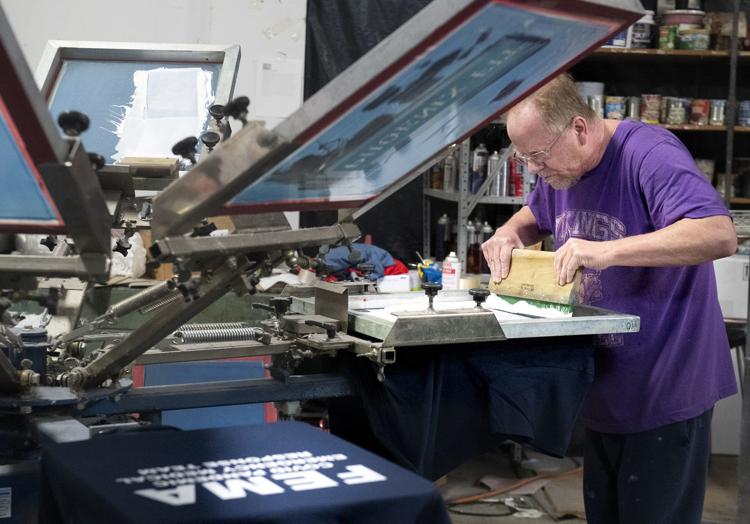 Saro Cider mural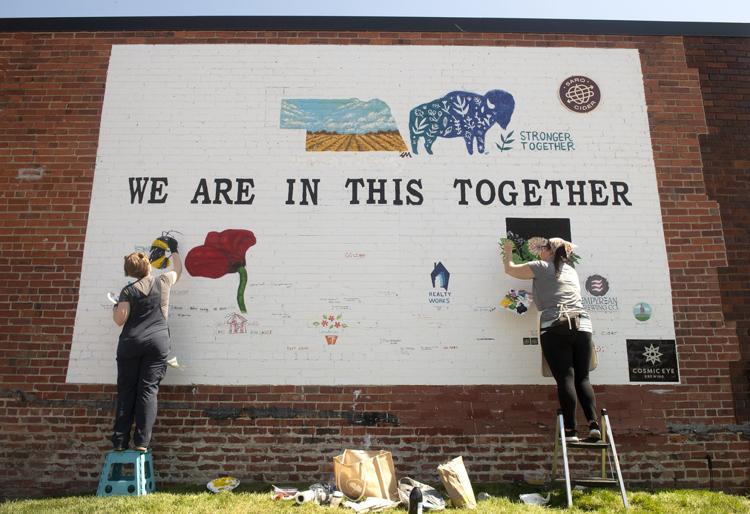 Holmes Lake crowd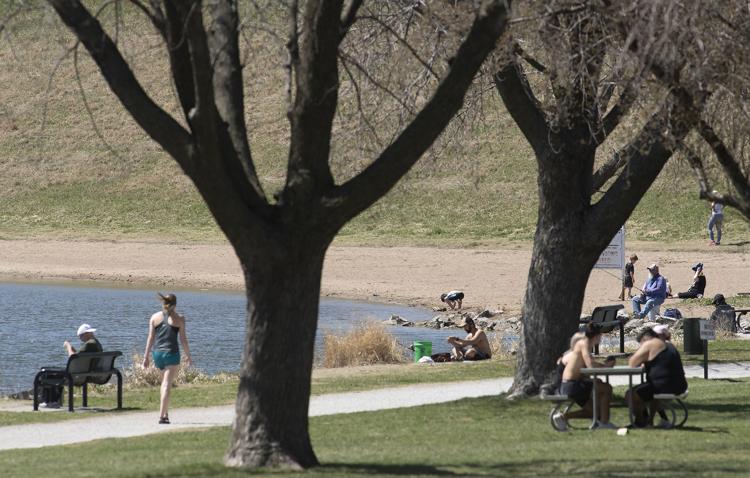 Watch: Hand sanitizer rolls off Innovation Campus assembly line
Tennis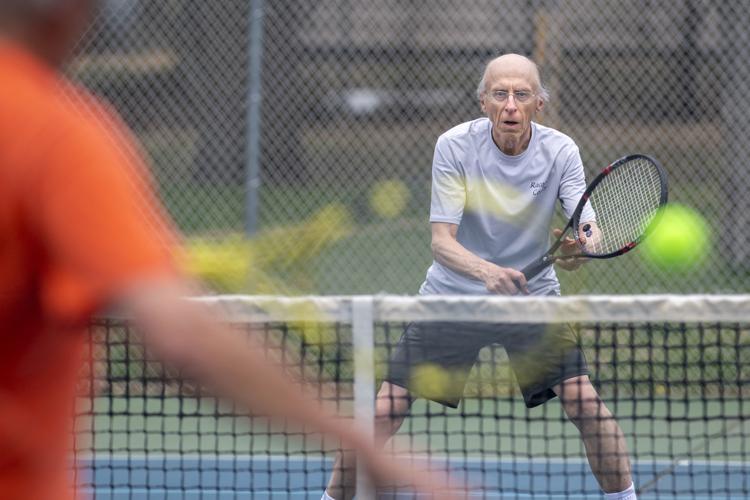 Smoke Signal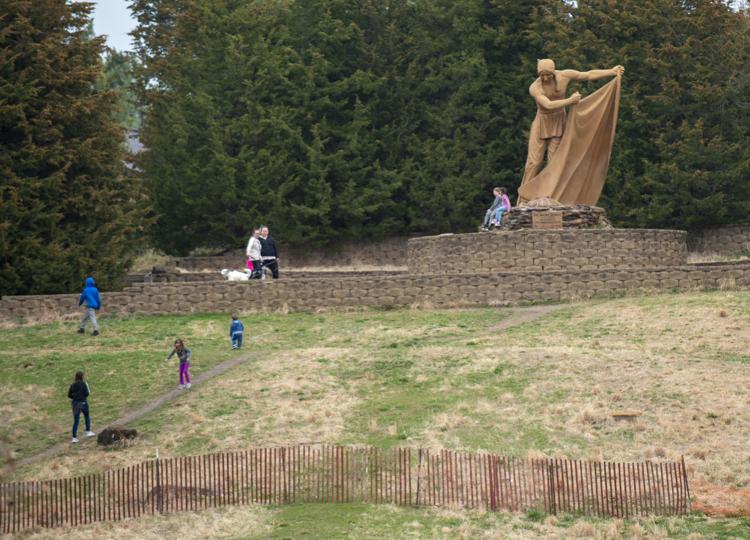 No fun here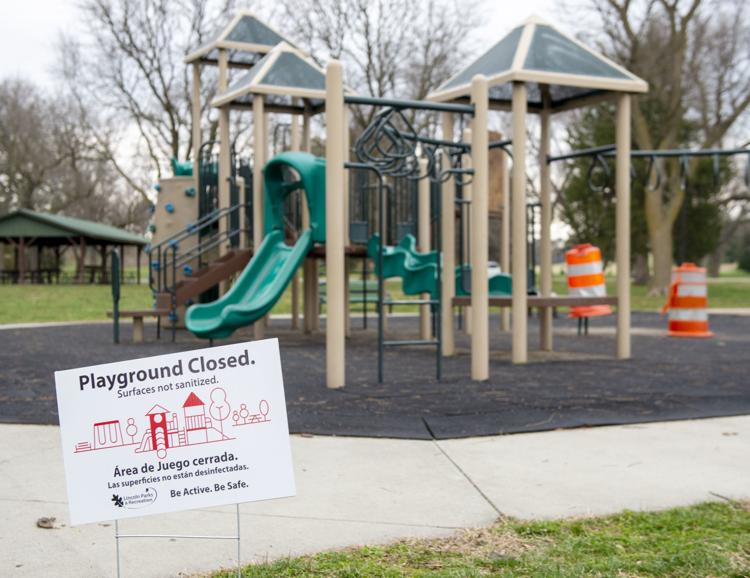 Wildlife Safari Park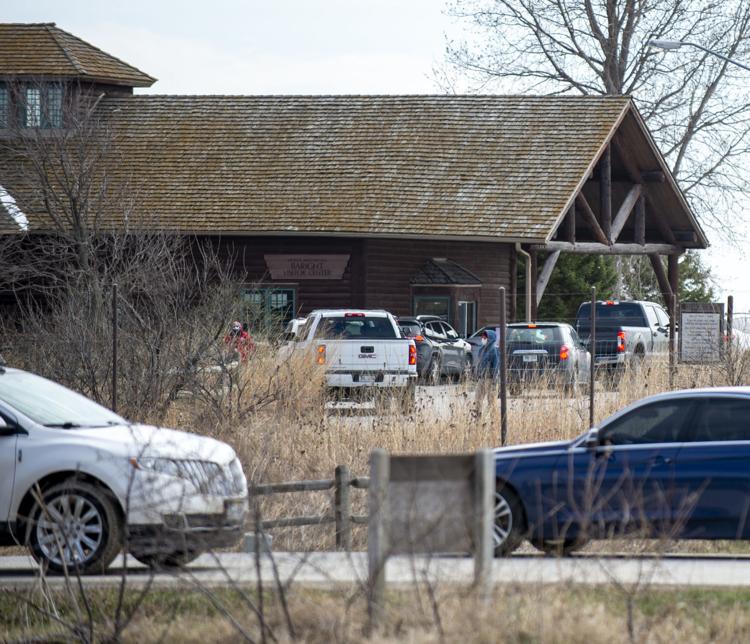 Inverse Parade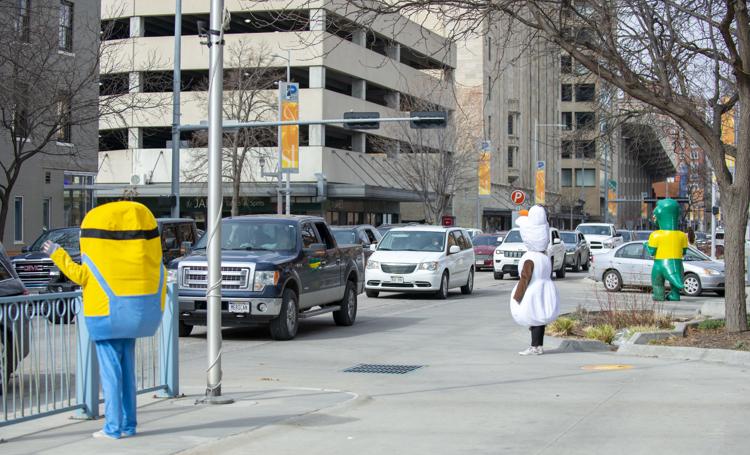 Essential workers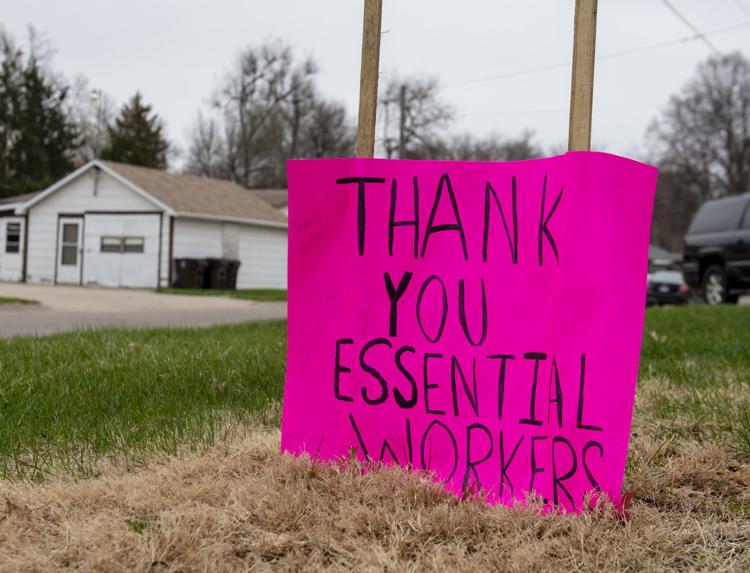 Huntington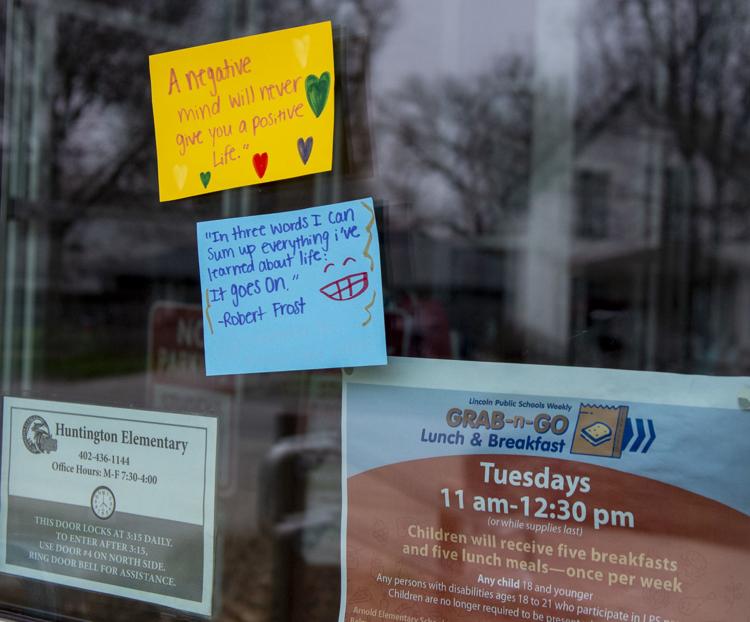 Beechner Field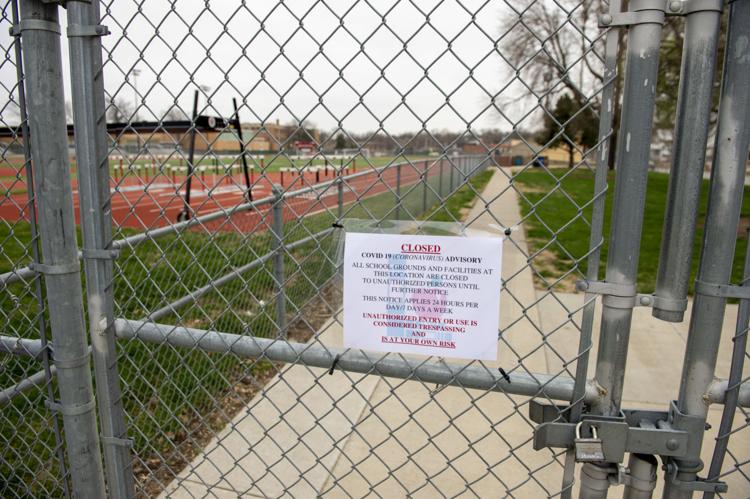 Haymarket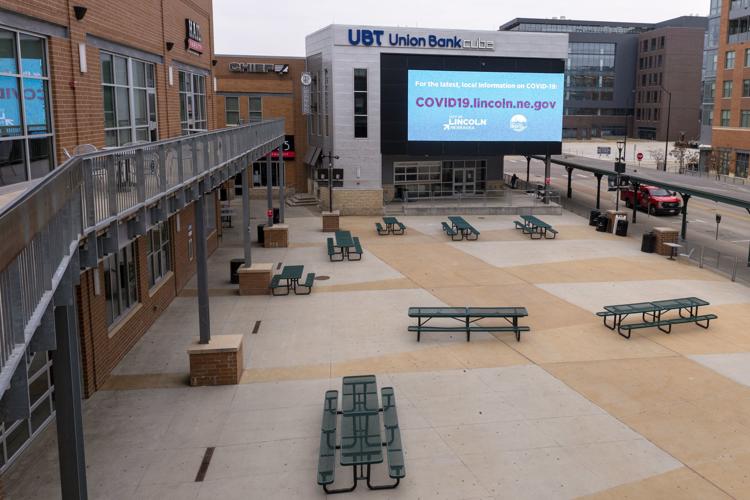 Staying Fit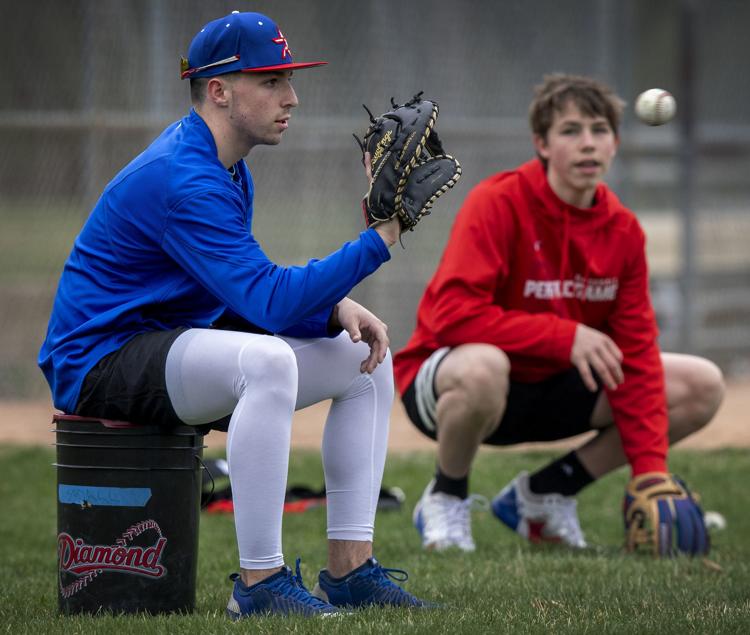 Empty downtown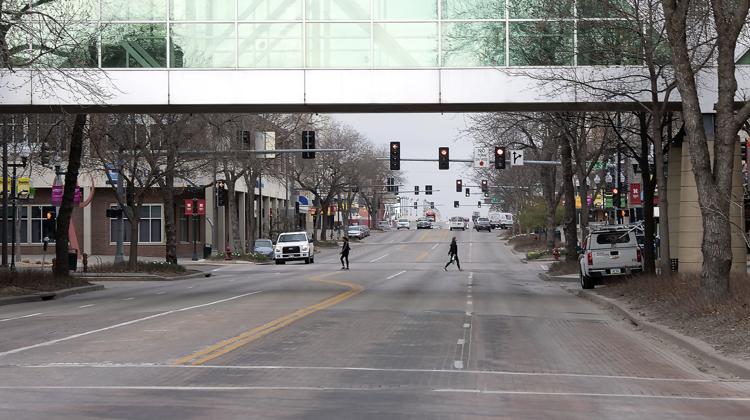 First Friday-Kiechel Fine Art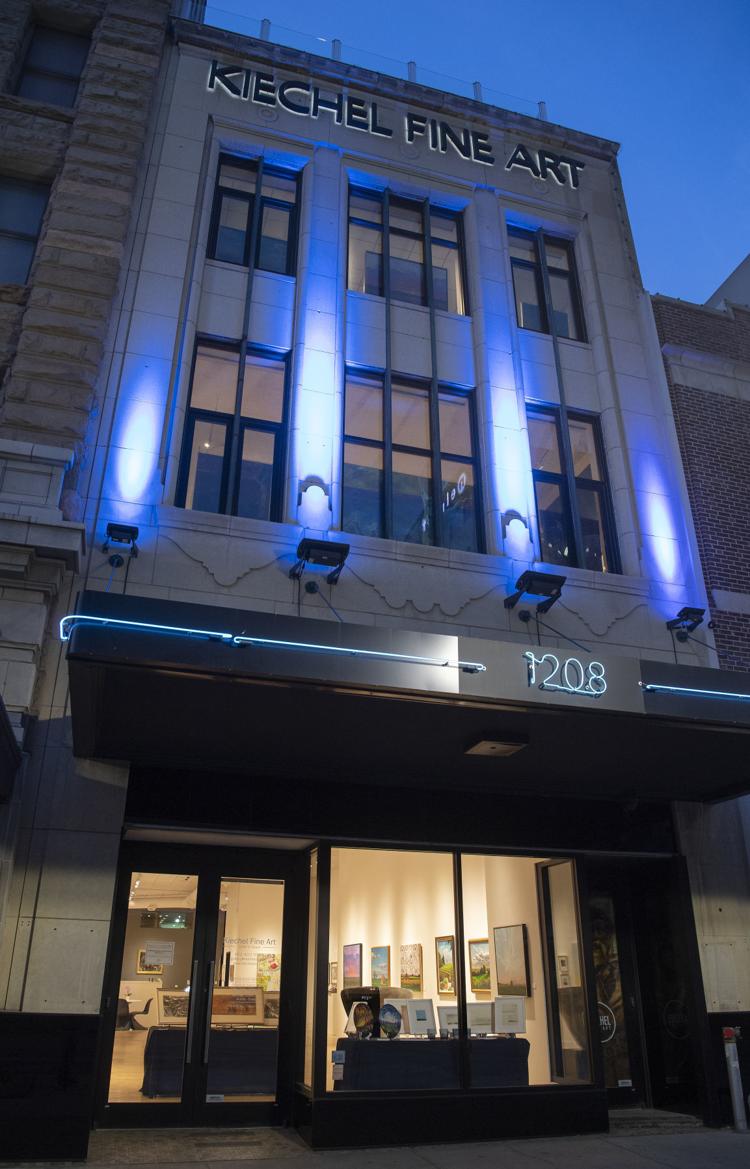 Windy day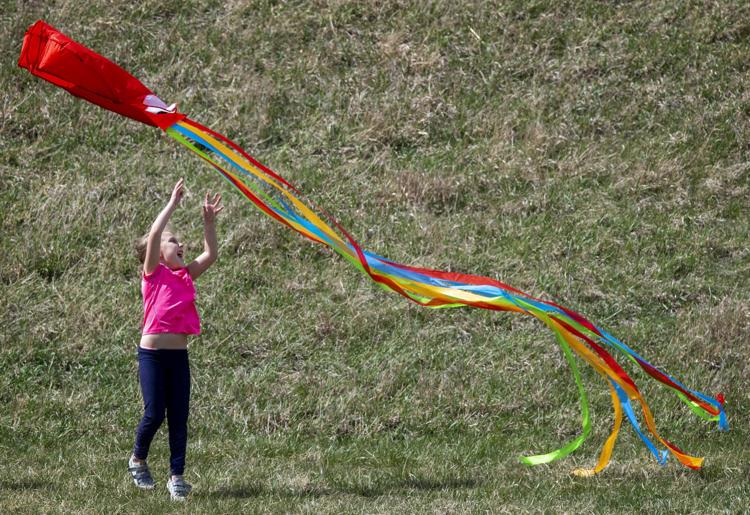 Nursing Home Horses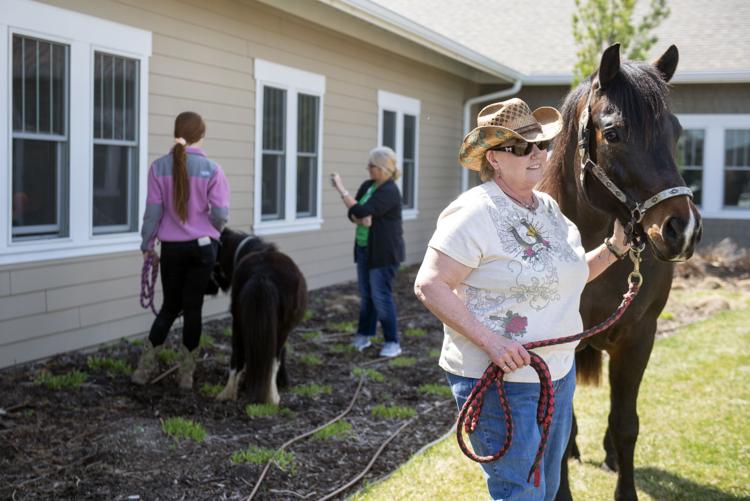 School sign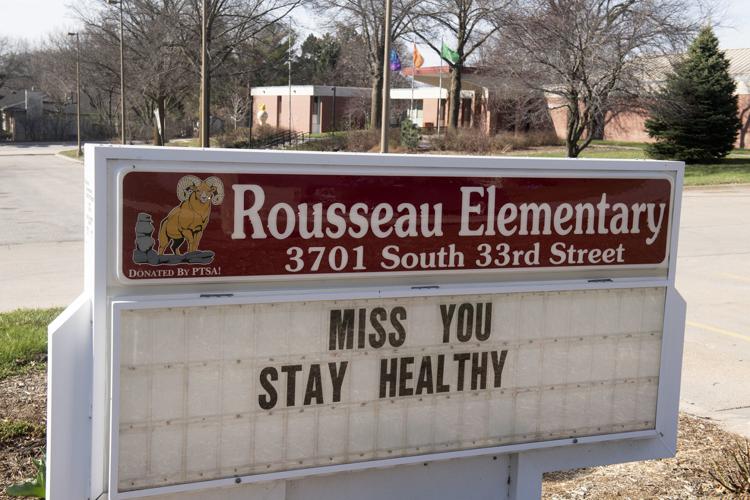 Tower Square sign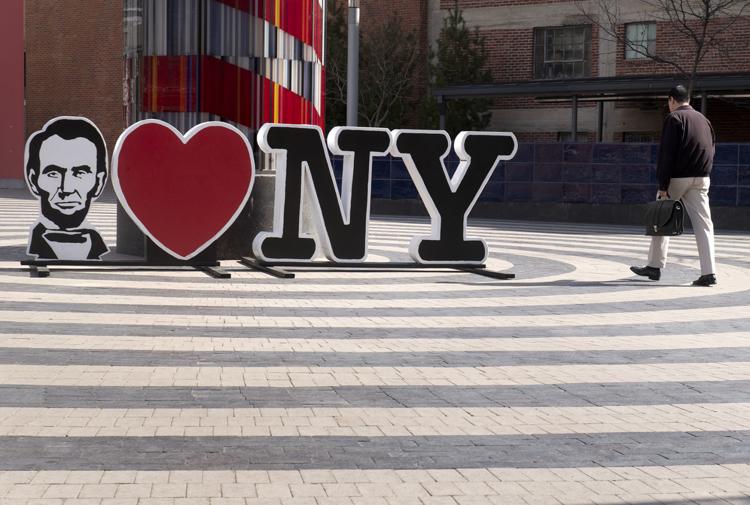 Noyes Art Gallery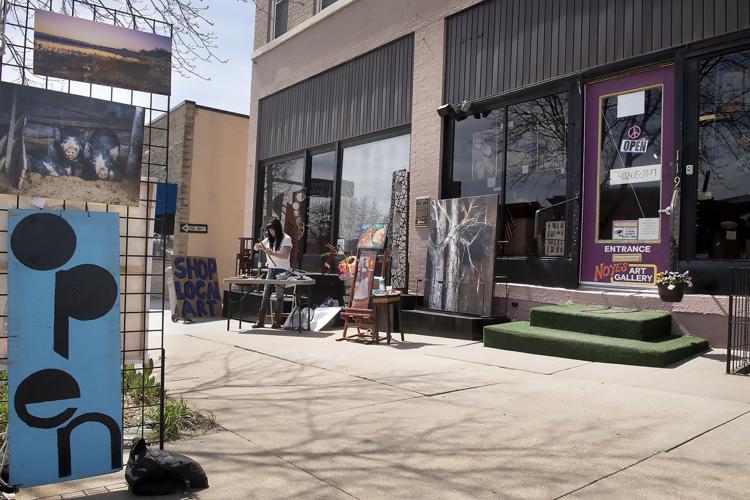 Free ice cream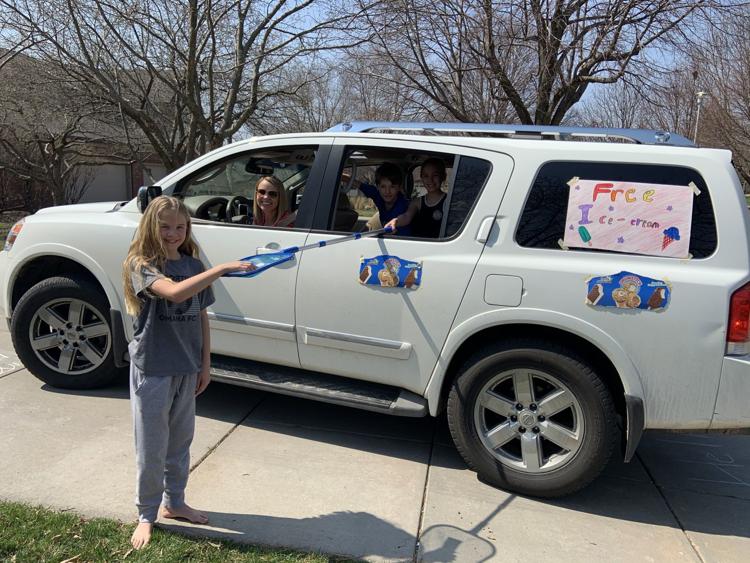 Father-Son Fishing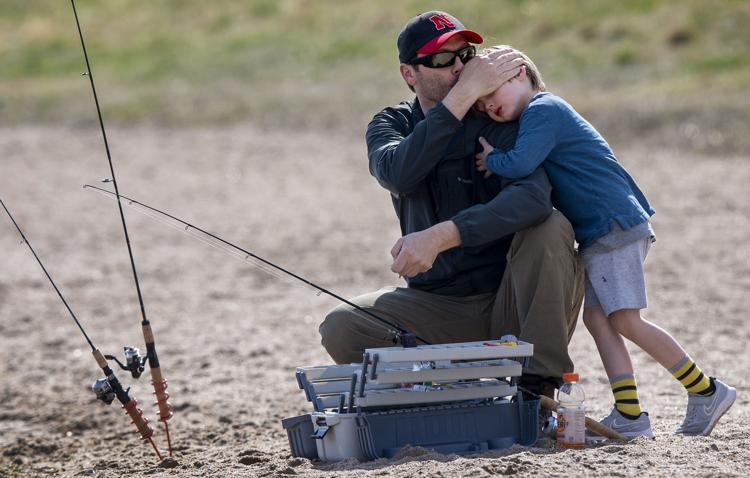 Chalk art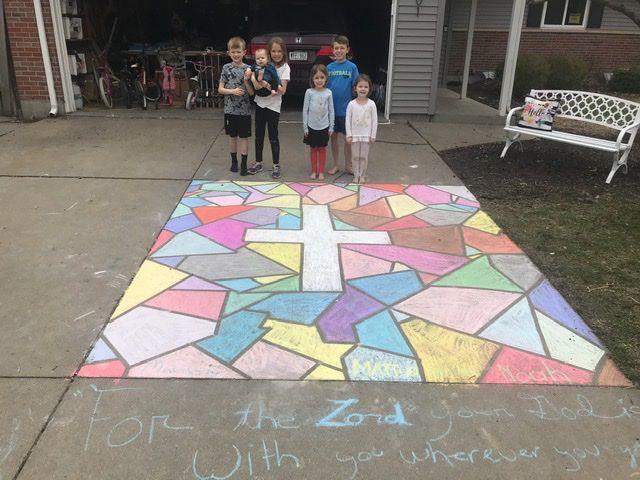 Empty campus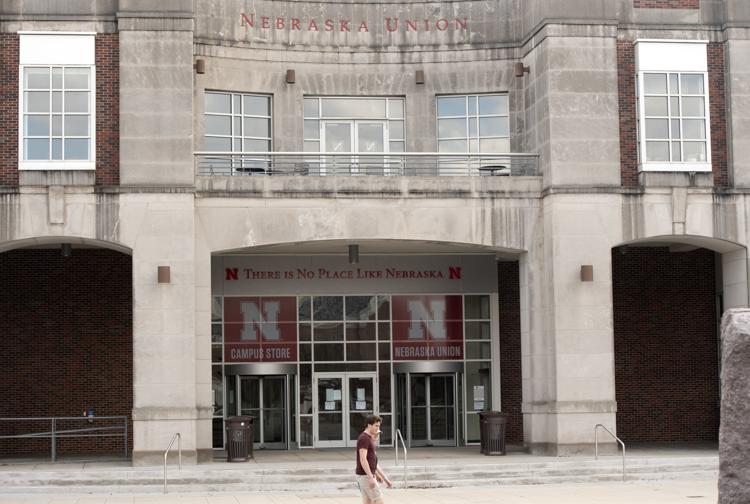 Billboard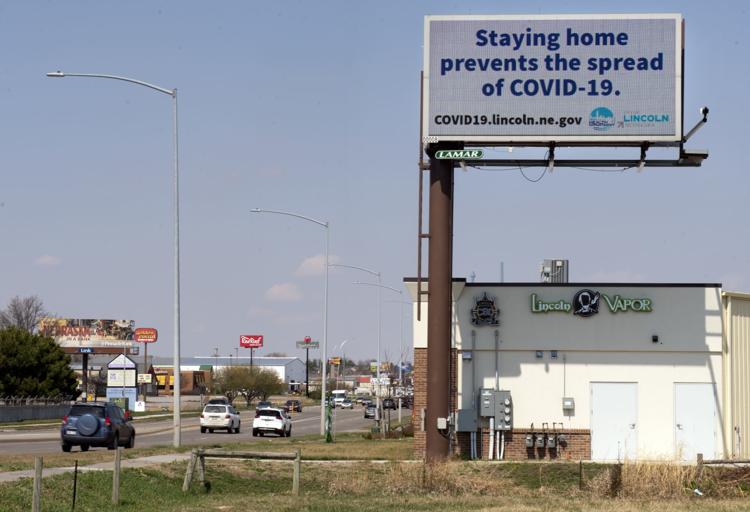 Coronavirus Testing CHI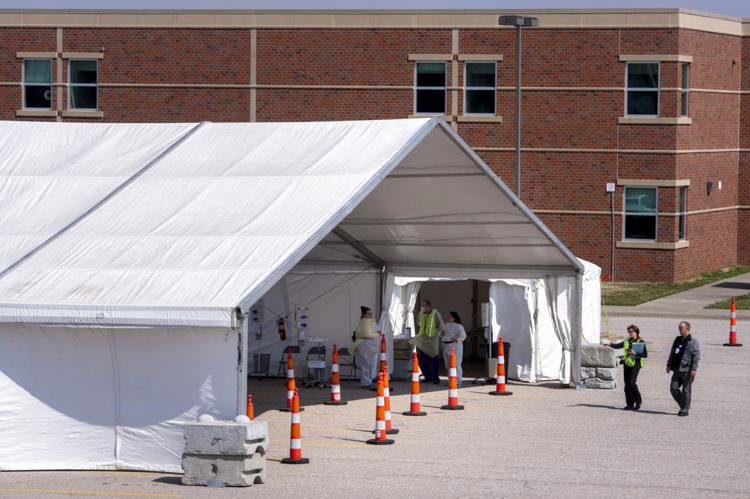 Free lunch for truckers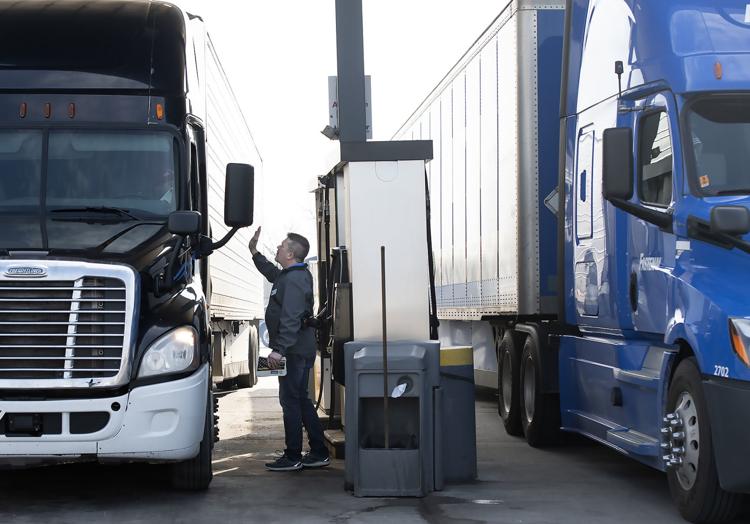 Ready to paint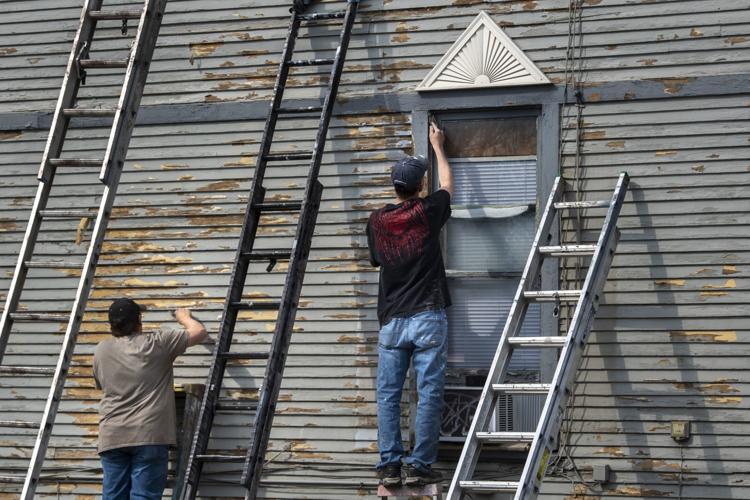 Volleyball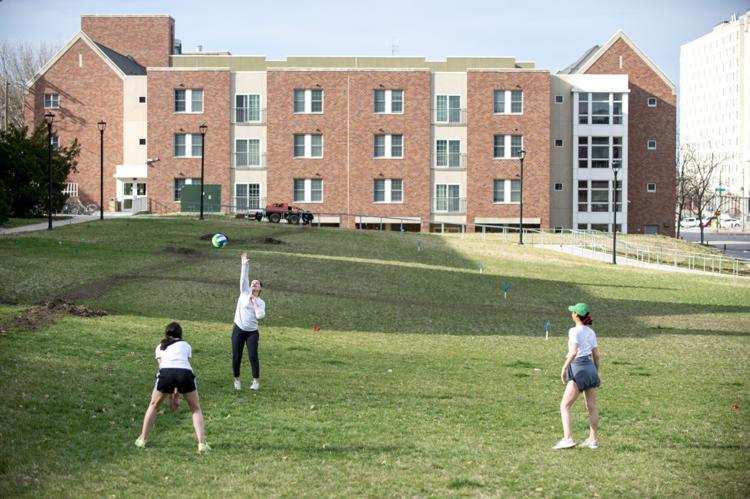 Holiday Inn Express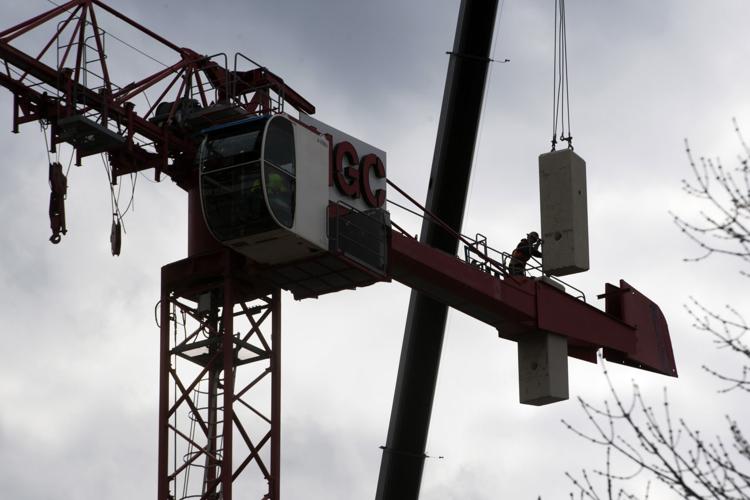 Church services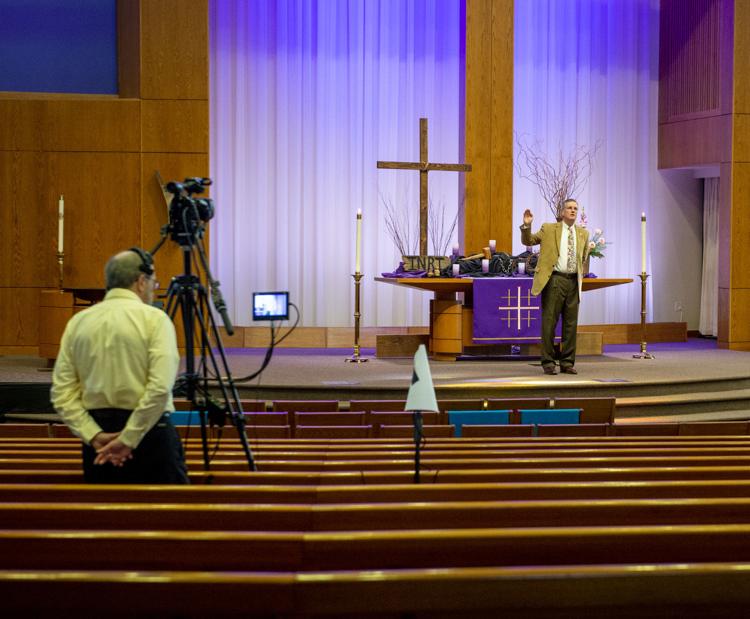 WATCH: Celebrating a birthday with a parade
Rock Island Trail
Gaga's Greenery & Flowers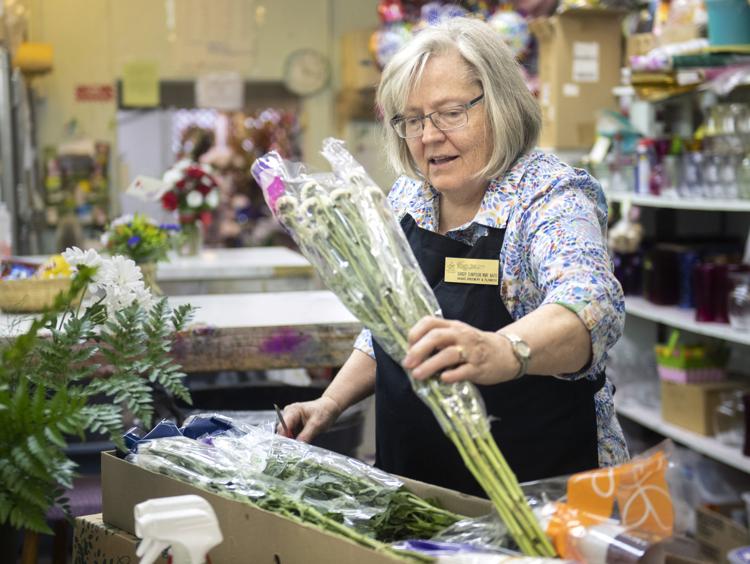 DoorDash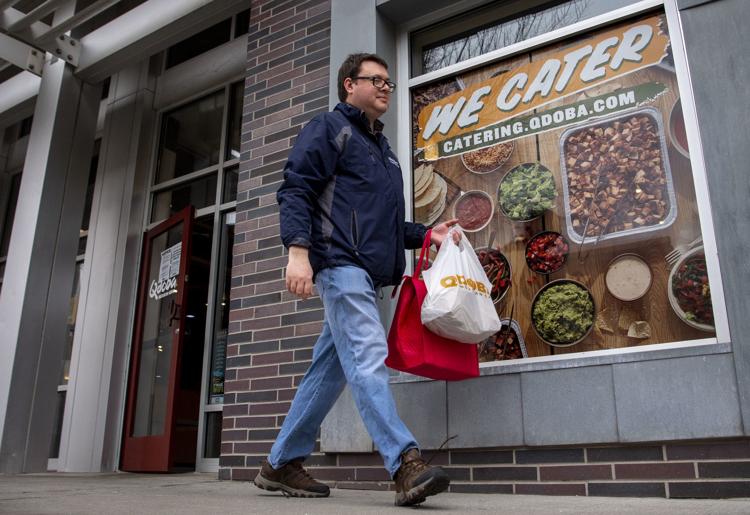 FoodNet, 3.26
Le Quartier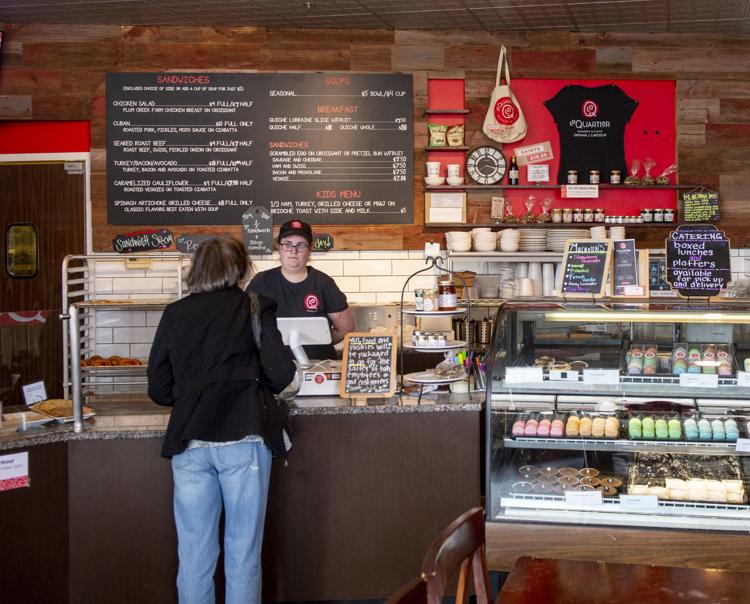 Restaurant takeout and delivery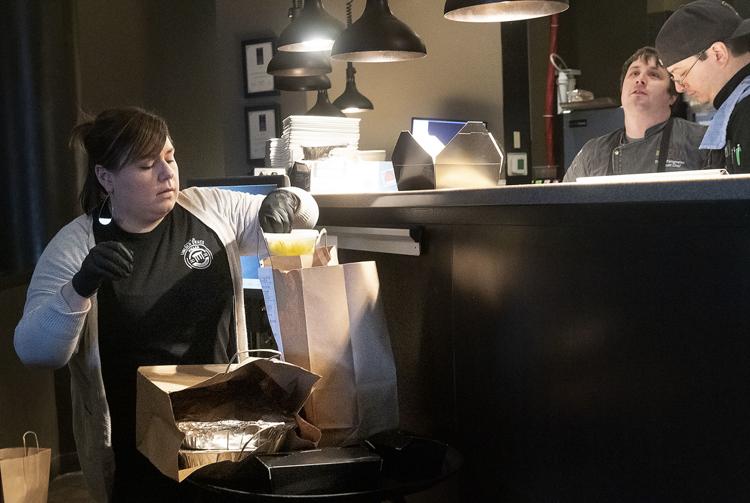 StarTran Ridership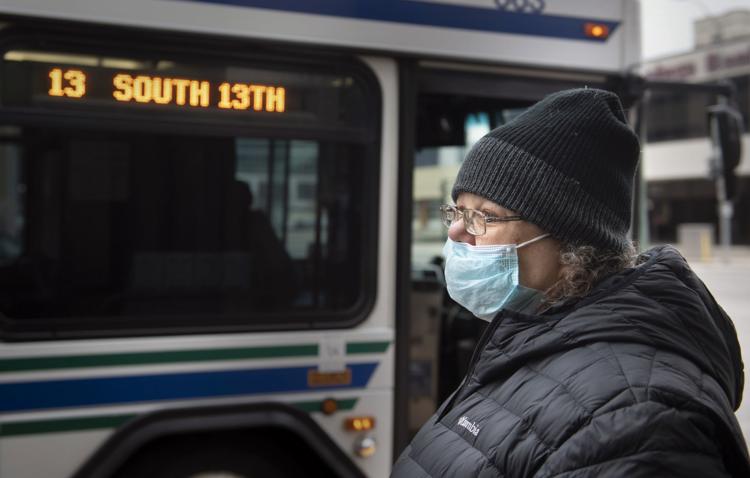 Barber Shop Restrictions
BigShots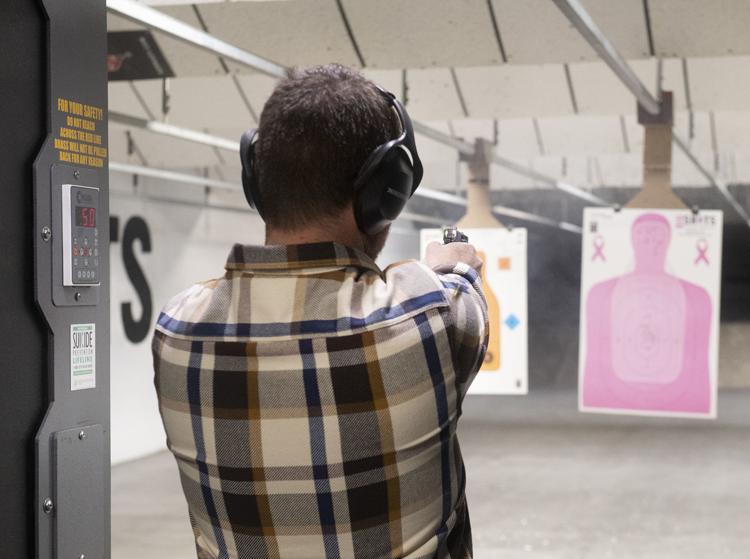 SCC donation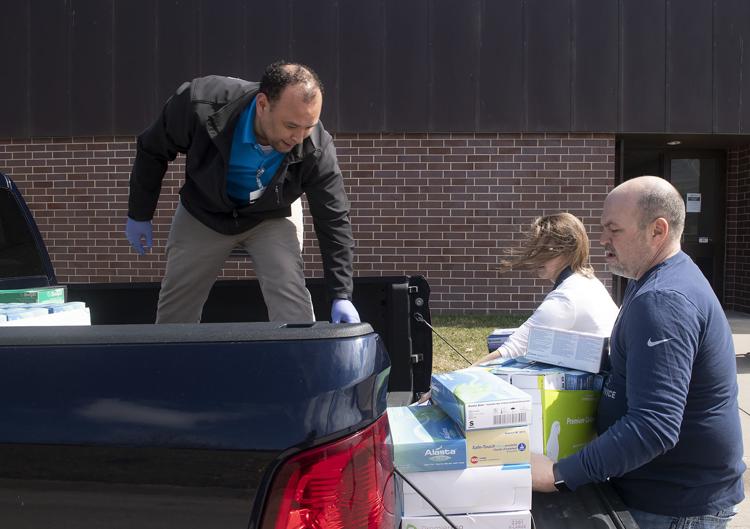 Virus Nursing Homes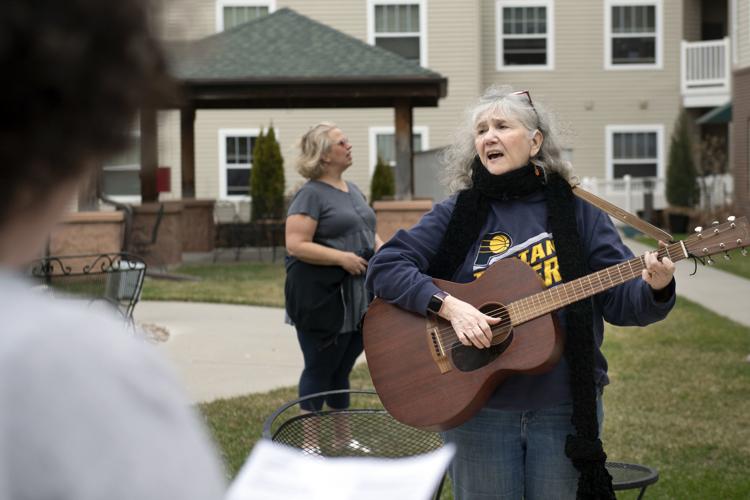 Simpsons in the windows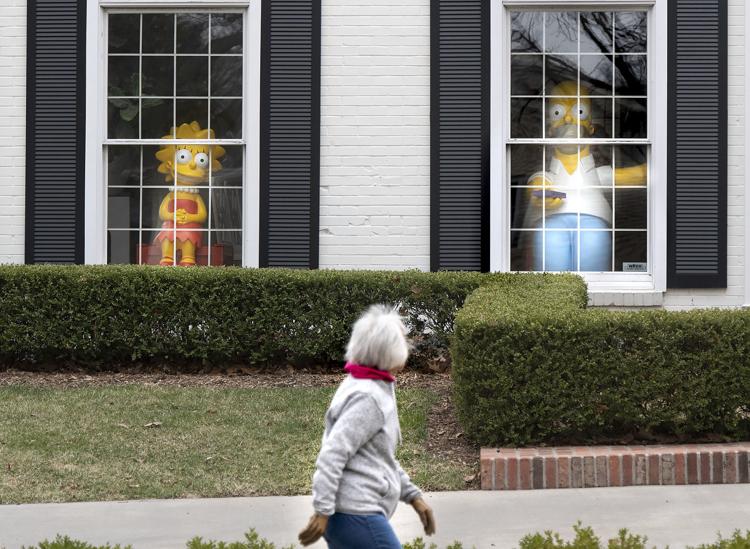 Virus Outbreak Nebraska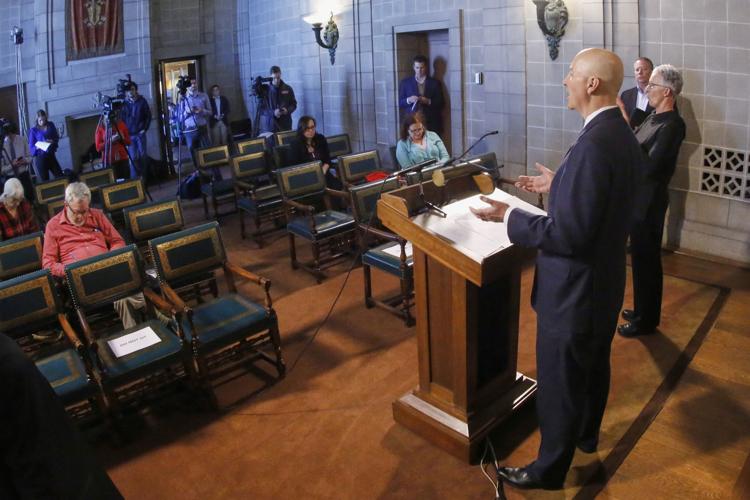 Capitol cleaning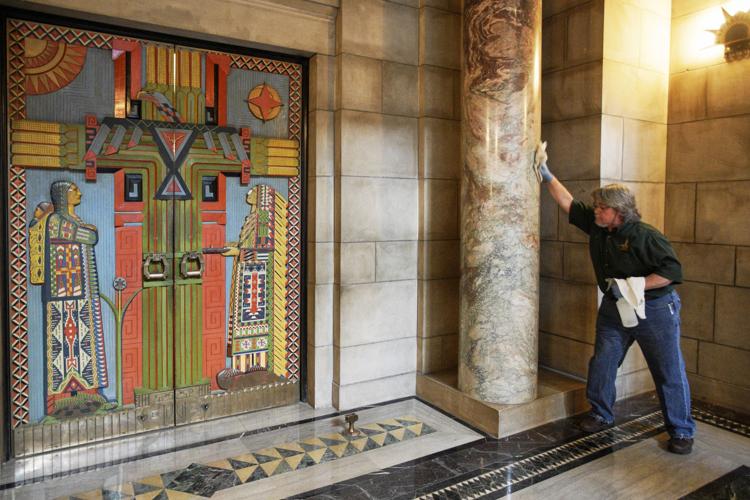 Drive-thru COVID-19 testing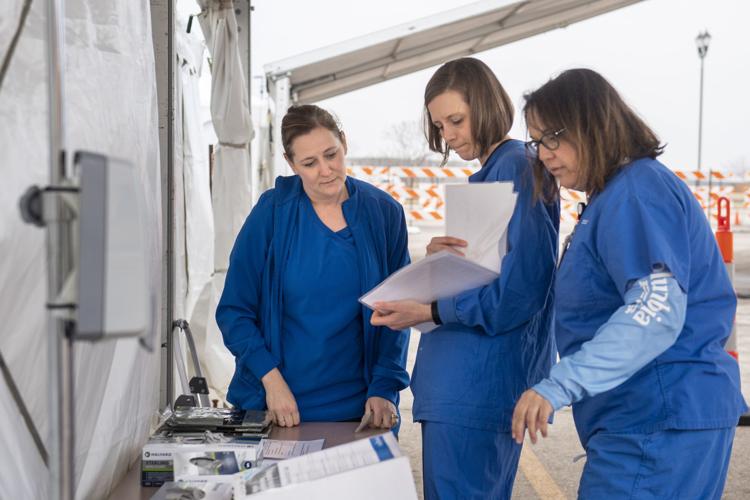 Soccer
Protest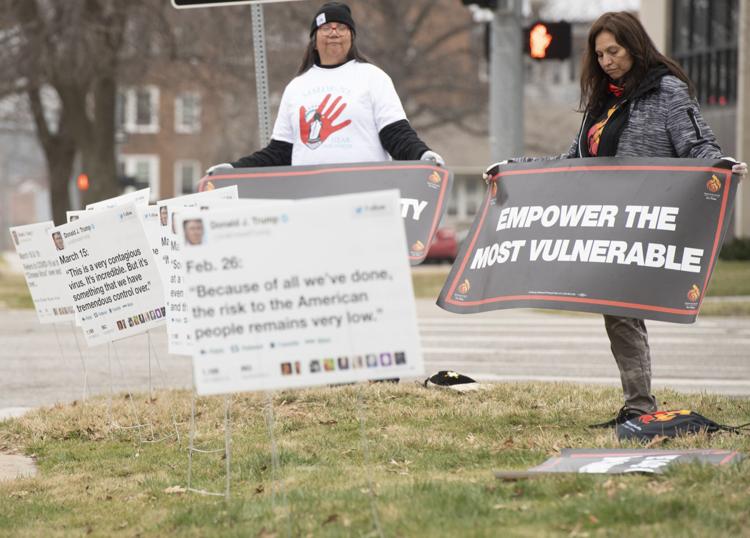 Legislature virus
UNL Beekeeping virtual class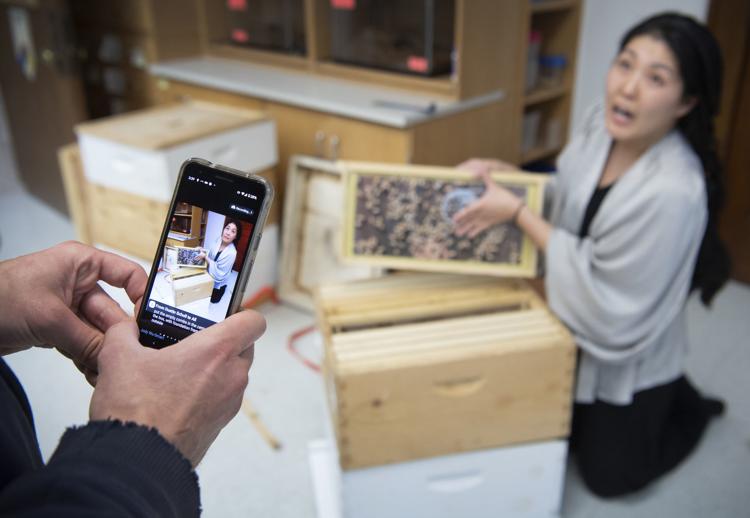 Computer monitors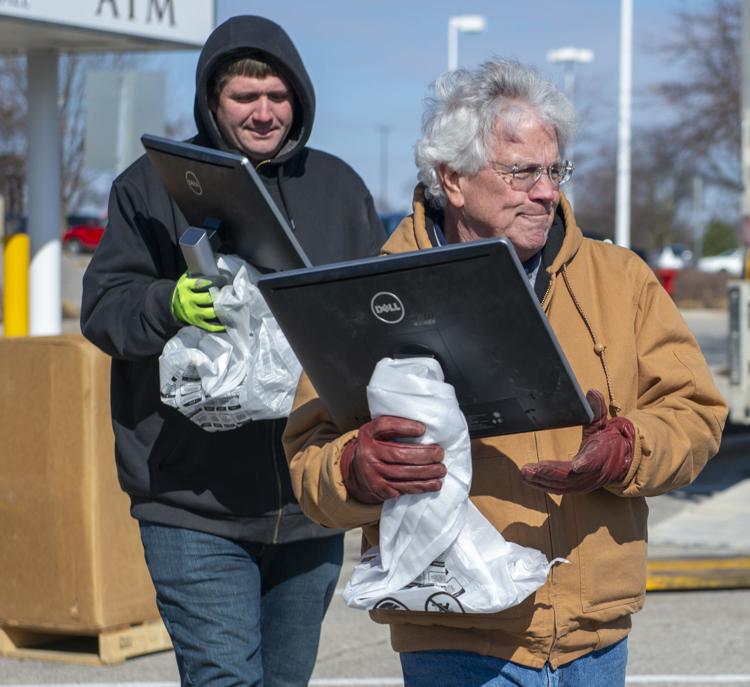 Lincoln Lutheran Online Teaching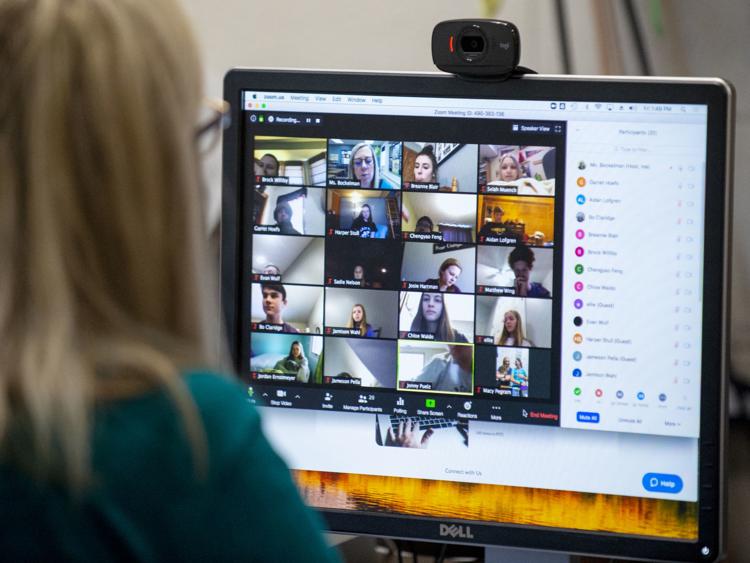 Disc Golf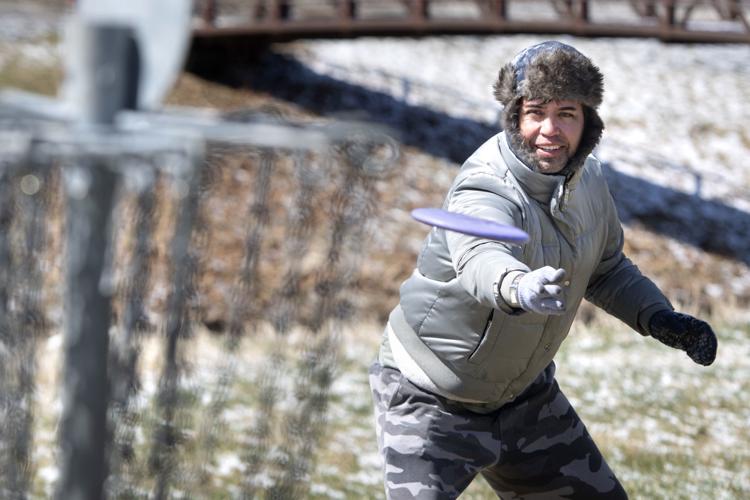 Joyo Theatre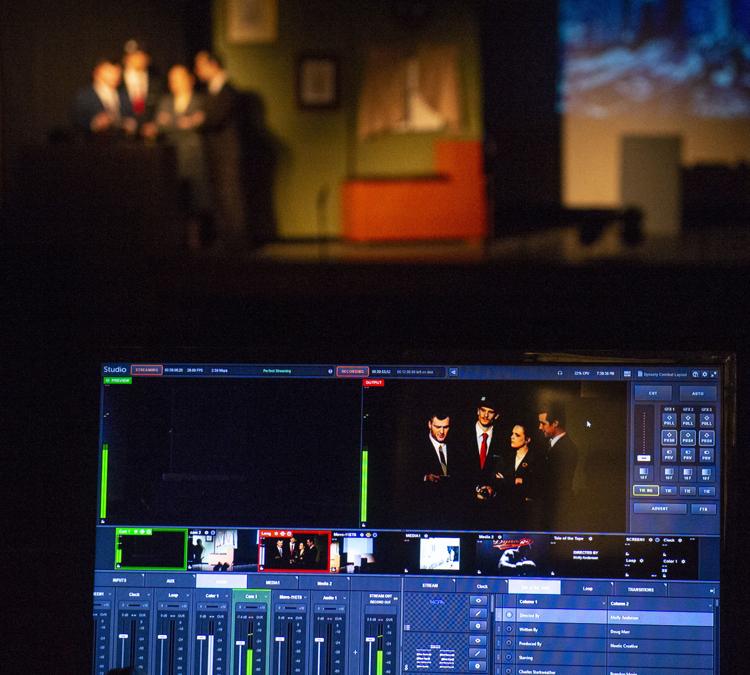 Nowear BMX Compound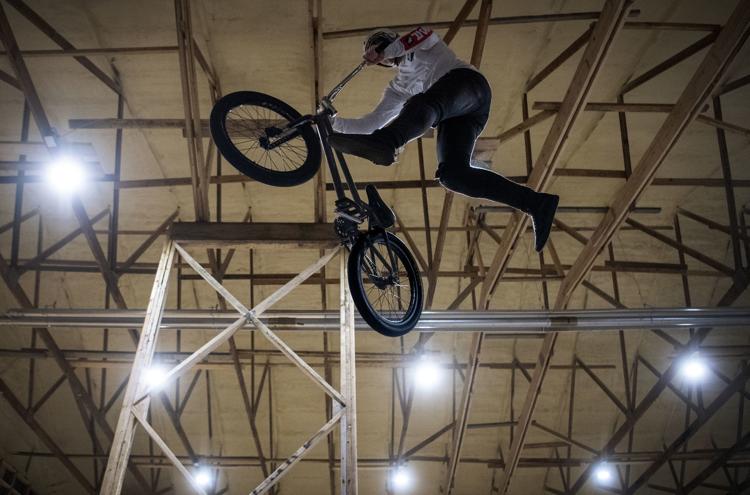 Bourbon Theatre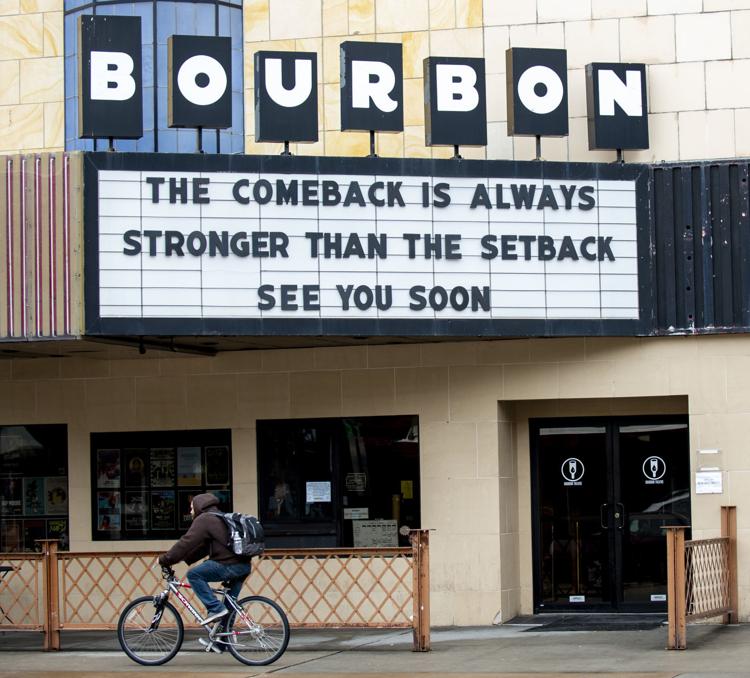 City golf courses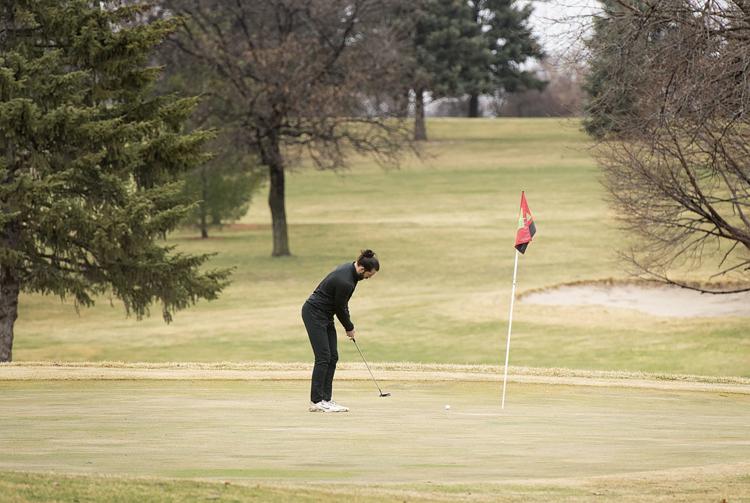 Braeda's social distancing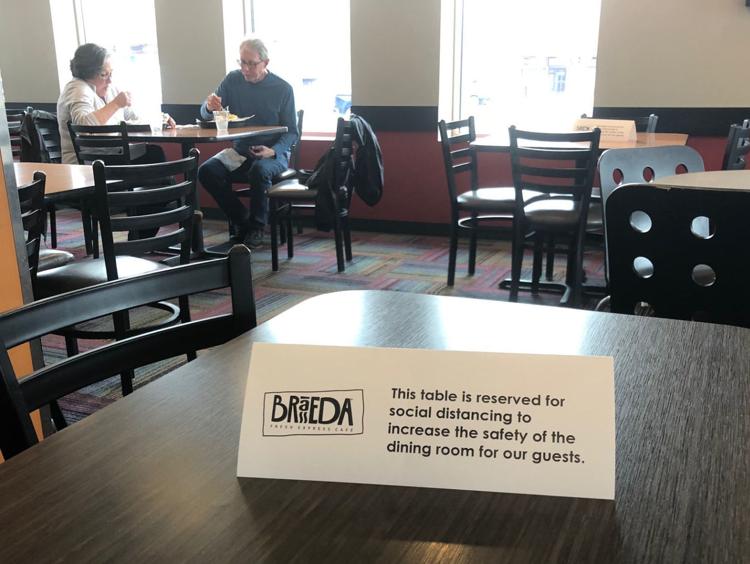 Russ's Market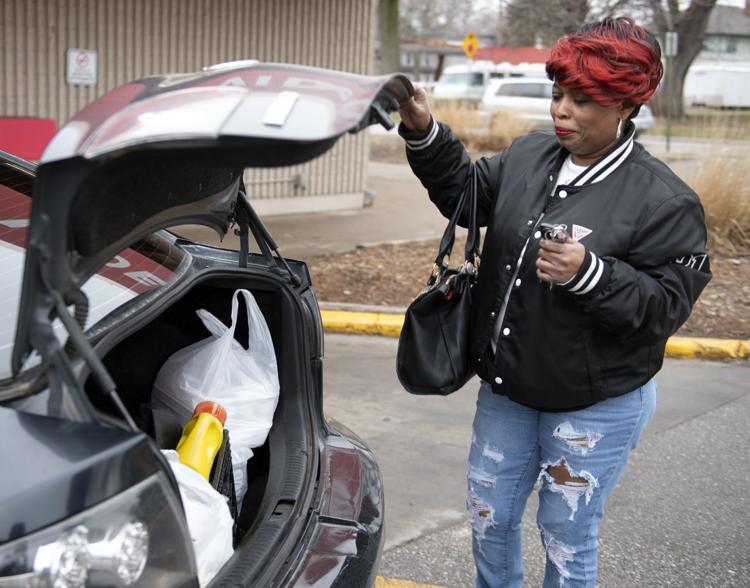 Biking for groceries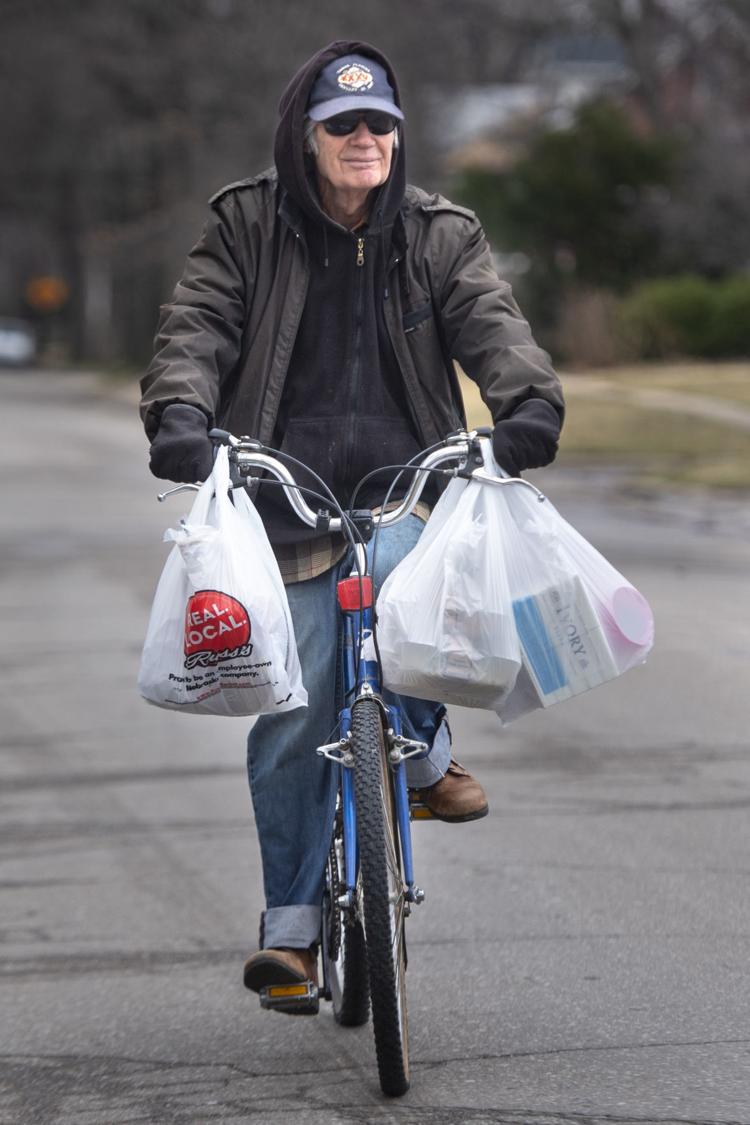 Playing with kids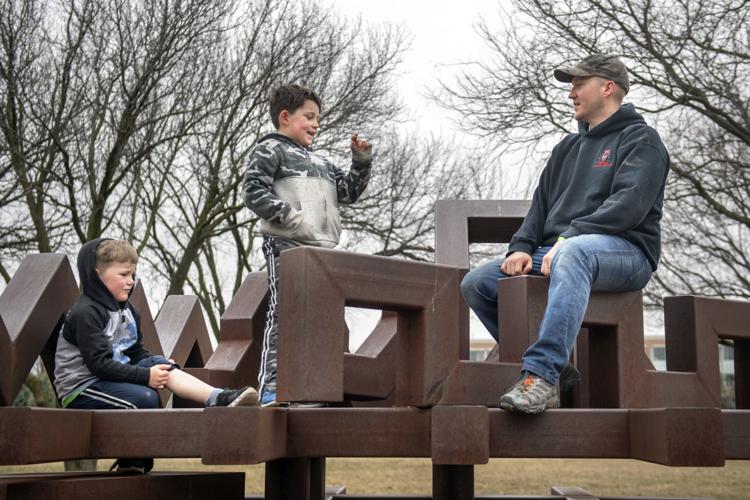 Construction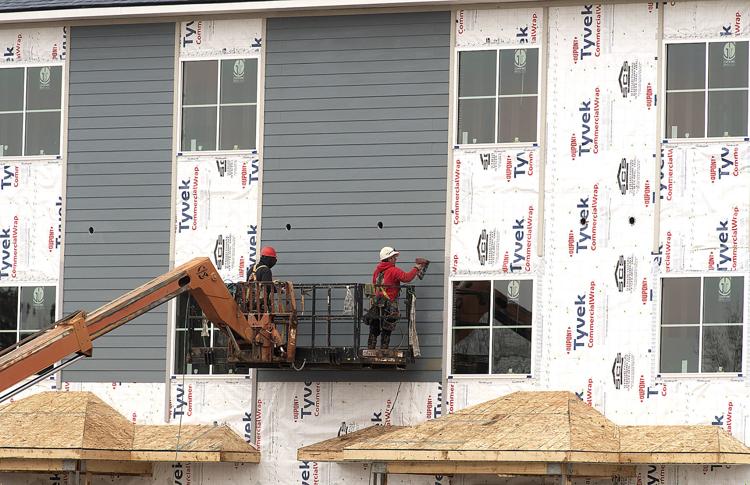 The Bike Rack sign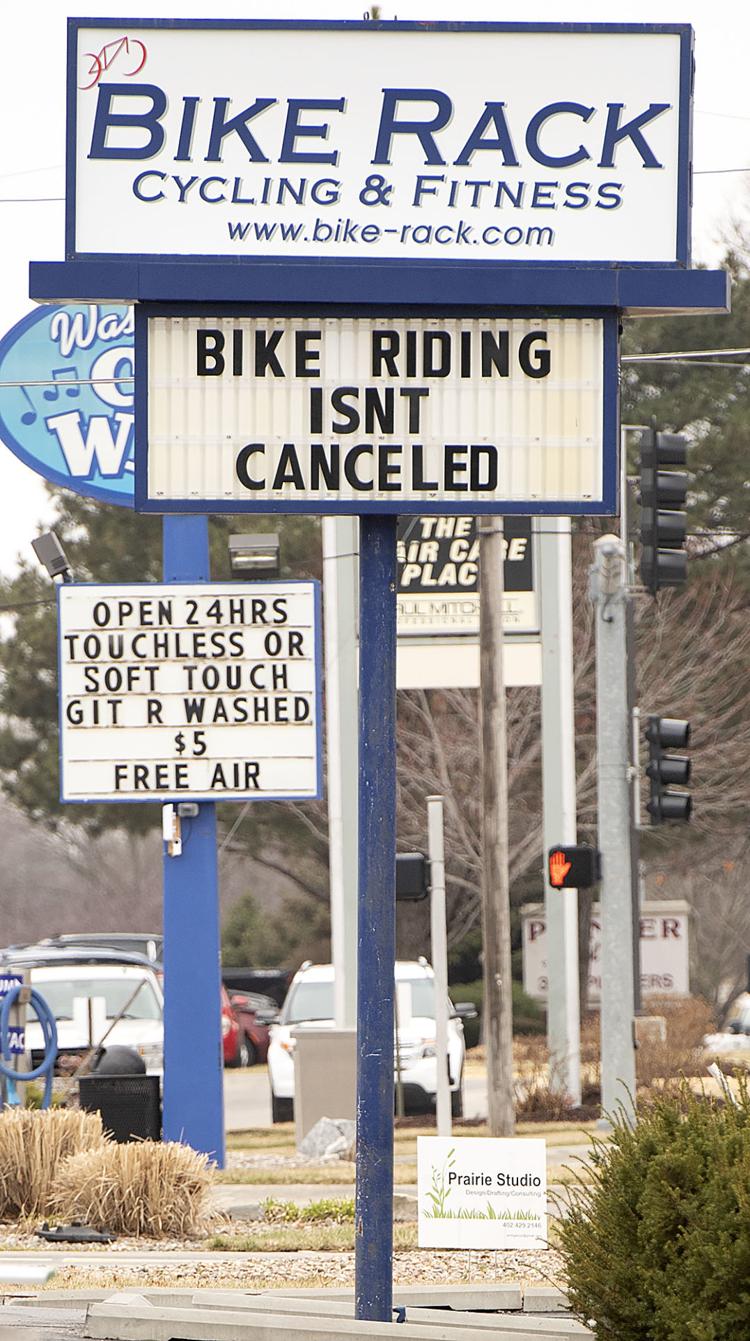 Mopac Trail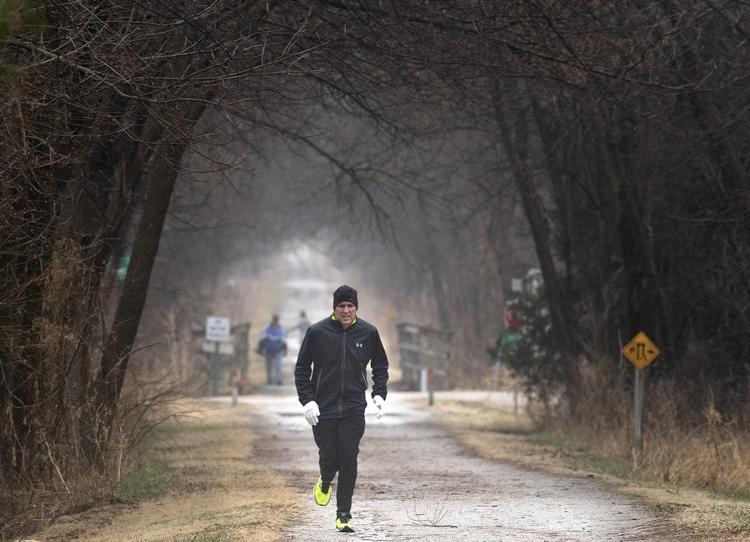 St. Patrick's Day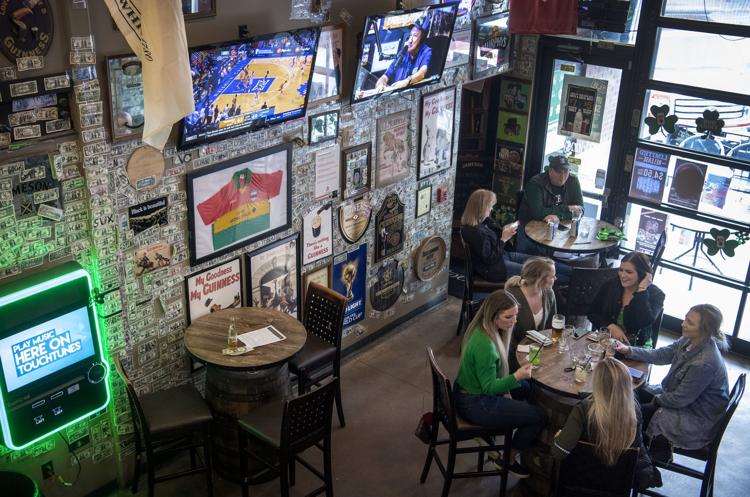 Social Distancing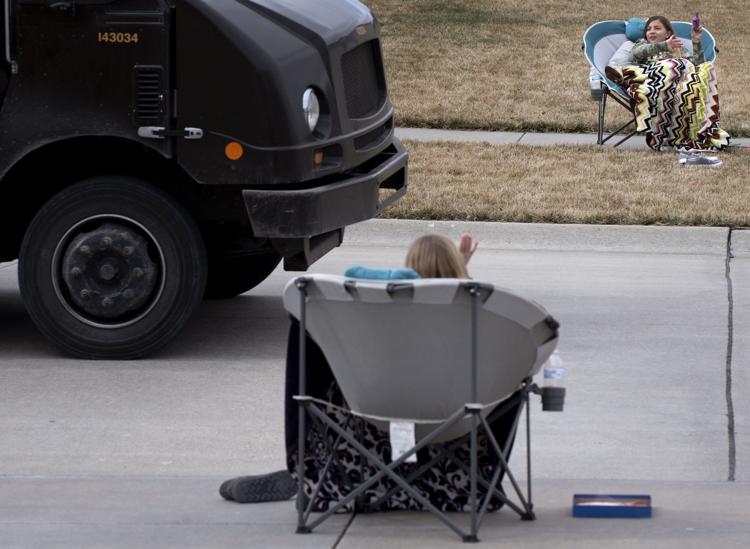 Curbside Pickup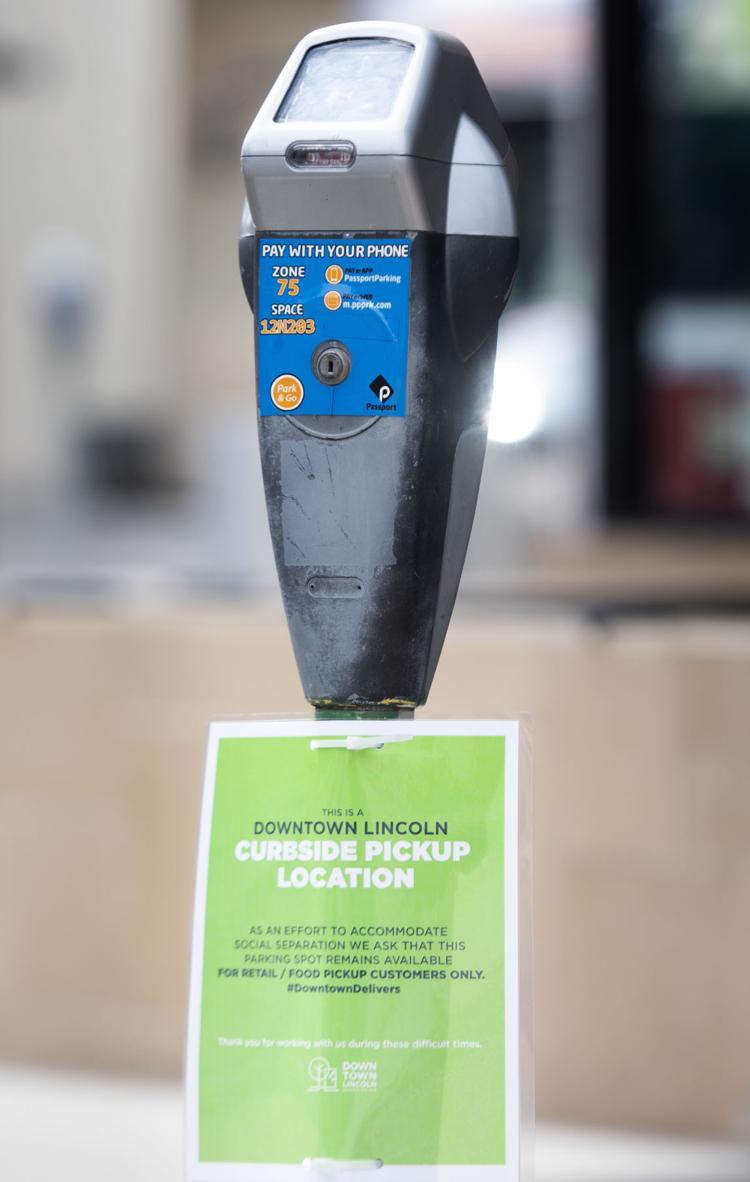 Qdoba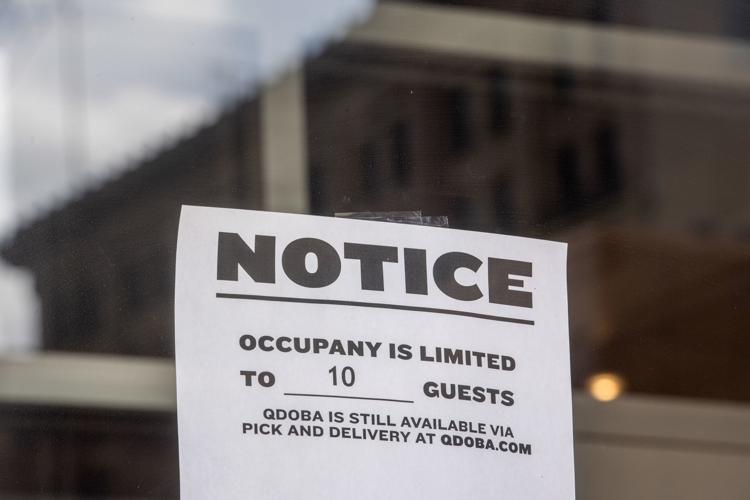 Tower Square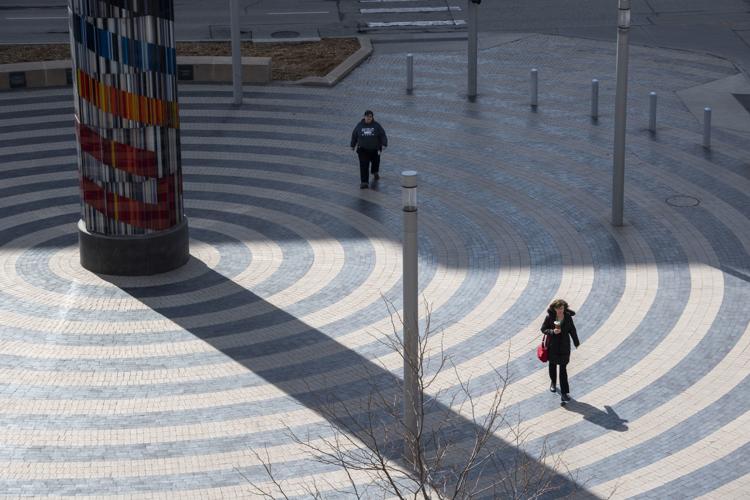 LPS Chromebook pickup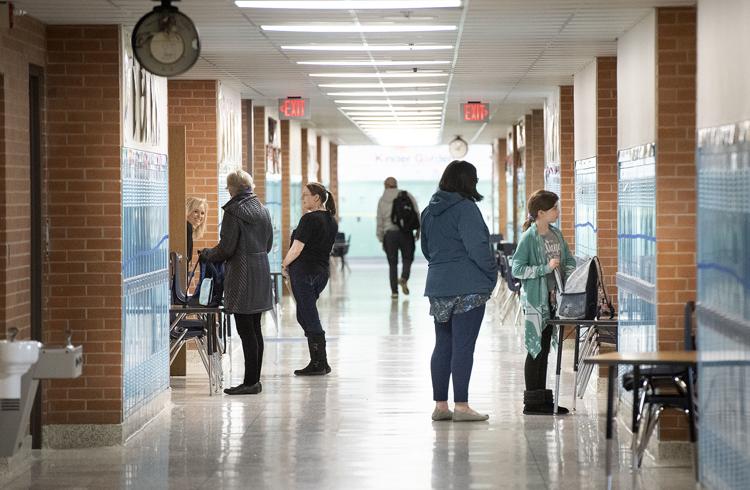 People's City Mission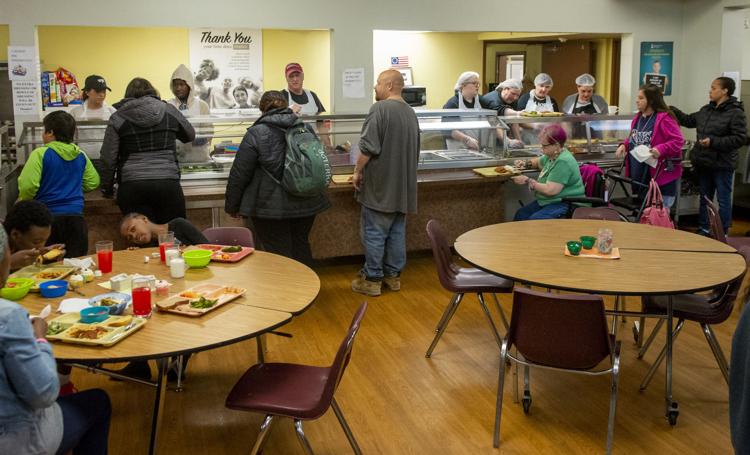 Food Bank of Lincoln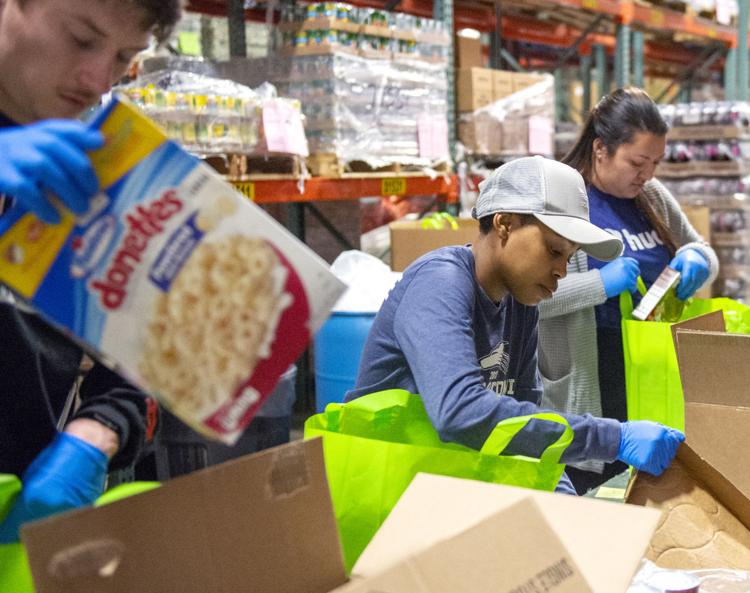 UNL Moving Out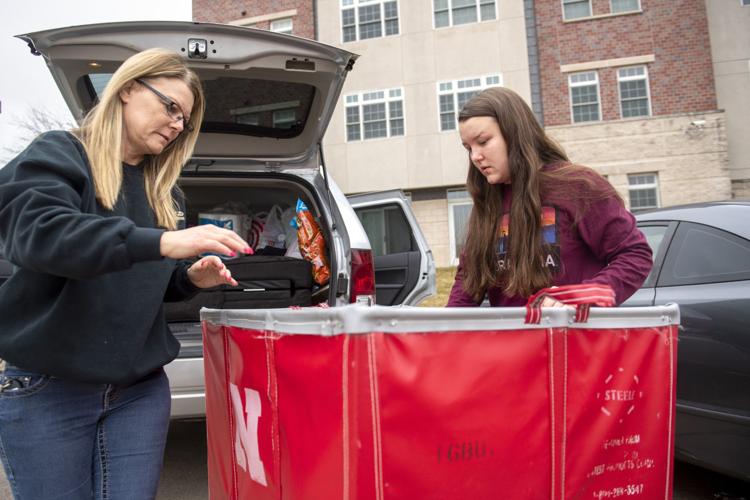 Reach the writer at 402-473-7244 or kwolgamott@journalstar.com. On Twitter @KentWolgamott  
Concerned about COVID-19?
Sign up now to get the most recent coronavirus headlines and other important local and national news sent to your email inbox daily.