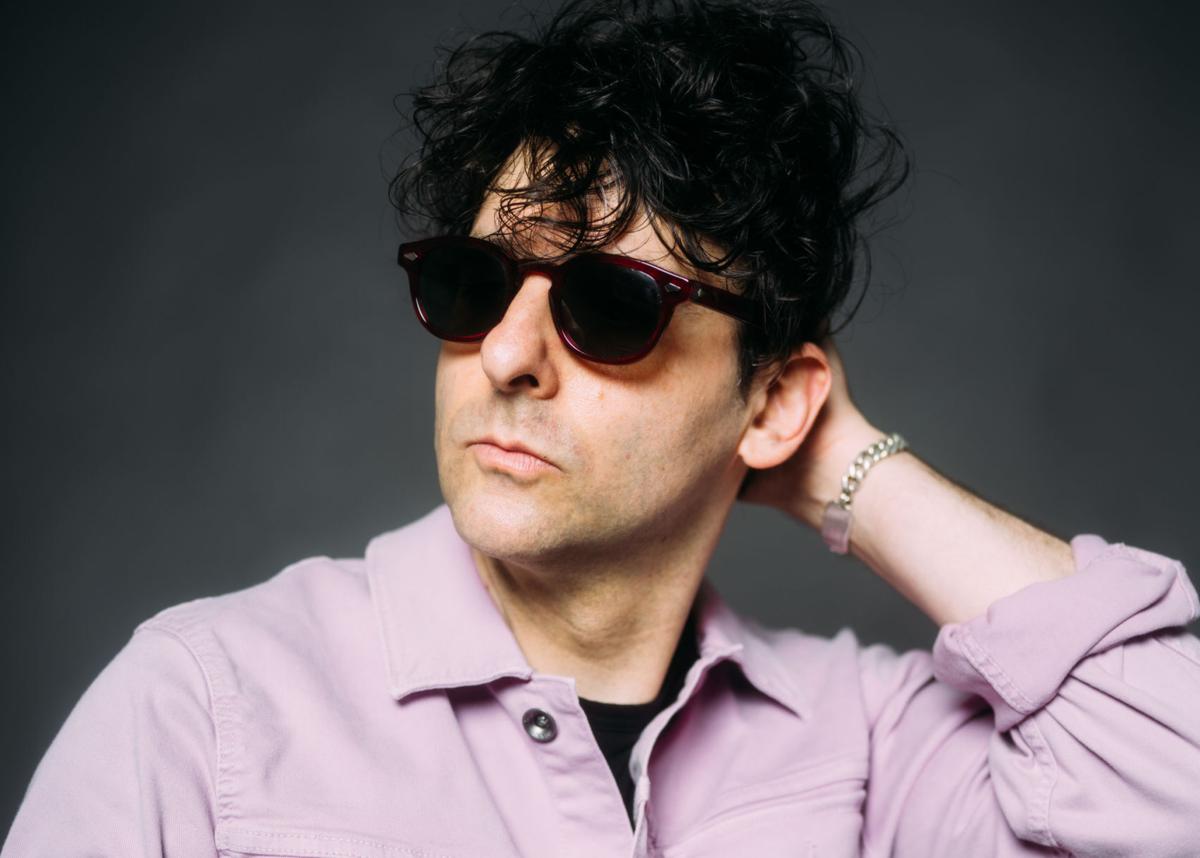 Every Saturday night since March, Low Cut Connie's Adam Weiner has gone into a spare bedroom in his Philadelphia apartment, pounding on his piano, singing and dancing while thousands watch via Facebook Live.
The viewers, some loyal enough to become members, get invited to special performances and viral meet and greets, were tagged "Tough Cookies," by Weiner — a nickname that sums up the folks who have become part of the pandemic-era sensation Weiner has created more than 50 times and counting.
Fittingly, last month, Low Cut Connie released its sixth and best album, "Private Lives," a widely praised collection that's been hailed as the roots rock record of the year.
I'd agree with that assessment. But I'm biased. Over the past four years, since I saw Low Cut Connie for the first time at South By Southwest, Weiner and I have become "pals" — his go-to designation for friends — and he sent me the album months ago.
The first time I spoke with him, shortly after the record dropped a few months ago, I told him I thought it was his soul record, referring to the horns, structure of some of the songs and his vocals.
But when we last talked, he made the soul designation broader, more about the heart and spirit of the music than any sound.
"I call it soul music with a small s," he said. "R&B, rock 'n' roll, country, folk, if it moves me, that's soul music. That's the pool I'm swimming in."
I told him it was his Bruce Springsteen album -- the same comparison made shortly thereafter when NPR called it "Weiner's version of 'Born to Run.'"
Again, he agreed with my notion that he was telling stories of seemingly real people struggling to find joy, filtered through his East Coast brand of rock 'n' roll — then talked about Springsteen's "Nebraska," which Weiner bought while still in middle school.
"That's a lifelong album for me," he said. "I had the 'Nebraska' album at 13, 14. It just sounded like a timeless American songwriting project. It's changed my way of looking at how you could write. ... You put that together with Prince, the combination of Bruce Springsteen and Prince is what I took from the '80s."
That primo combo rings true, especially on "Private Lives," which, Weiner says, he couldn't have made earlier — in large part because he hadn't found his mojo, so to speak.
"In my 20s and into my early 30s, I didn't have the self-belief those legends have," he said. "The self-belief came later for me. It happened for me when Low Cut Connie started to take off. Once we got into it, I started accessing the kind of ability I didn't know I know I had. ... It was always there, but I didn't have that ego, that confidence until that."
That was in 2015, when Weiner quit his day job and took Low Cut Connie full time, shortly before President Barack Obama put "Boozophilia," a 2012 LCC over-the-top, Jerry Lee Lewis-style rocker on his summer playlist.
Then came 2017's "Dirty Pictures (Part 1)" and its centerpiece "Revolution Rock 'n' Roll" -- a song Weiner said he wrote to tell himself to stay to true to his calling — and 2018's "Dirty Pictures (Part 2)," a pair of joyous rock 'n' roll records that were my favorites for each year.
The songs that became "Private Lives" were chosen from more than 40 that Weiner had written, most since 2018, and were primarily recorded by the band before the pandemic with some completed after March.
So "Private Lives" isn't a pandemic album by design, but it became one because of the time of its release.
"It's very eerie how some of the songs took on deeper meaning once the quarantine started," Weiner said. "I say that as somebody who has been playing a number of them for the 'Tough Cookies' shows."
The songs, "Help Me," "Stay As Long You Like" and "Nobody Else Will Believe You" all garnered deeper meaning during the shutdown. And "Quiet Time," — "It's not even really a song, I guess you'd call it a tone poem," he said — sums up 2020, a year that is limping toward the finish line.
"It really hits now," Weiner said.
For the foreseeable future, Weiner will keep playing the songs, interviewing guests like The Stooges' James Williamson, Lily Hiatt, The Monkees' Mike Nesmith, and the legendary Darlene Love, while throwing his "Tough Cookies" streaming parties.
But when it's safe, he's ready to take the band, and the songs on the road, where he'll bring the greatest rock 'n' roll show on earth to the "Tough Cookies."
I, for one, can't wait for that.
11 memorable Nebraska songs
Reach the writer at 402-473-7244 or kwolgamott@journalstar.com. On Twitter @KentWolgamott