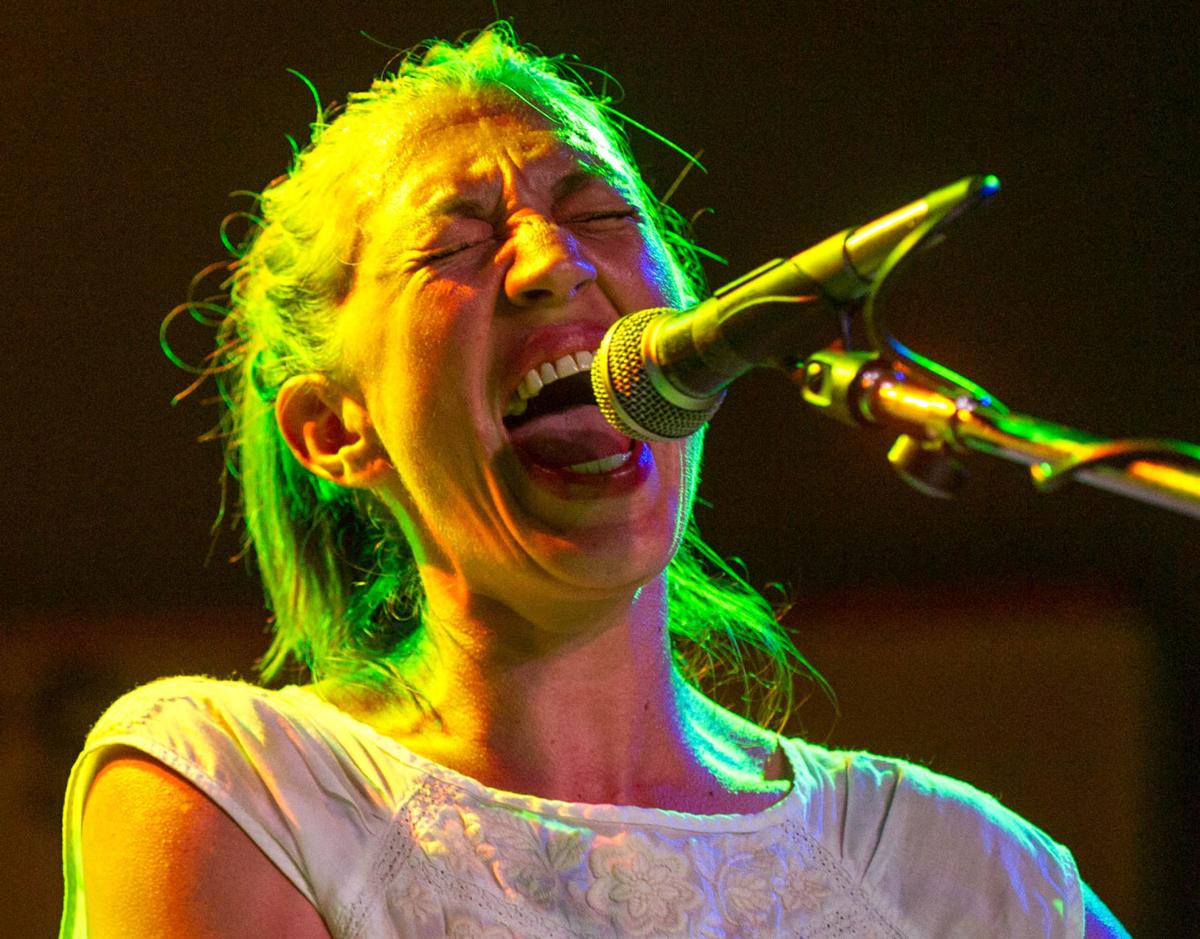 Emily Bass and The Near Miracle were going to do a streaming show Thursday night, bringing their uplifting gospel-rooted soul music to a captive audience via Facebook Live.
"We were going to have the girls come in," Bass said. "But with everything we've heard about social distancing, we thought that would be irresponsible, (so) we decided to cancel that."
Instead, Bass will be doing a solo show Friday at 7 p.m., the opening act in Lied Live Online, a new weekly series organized and promoted by the Lied Center for Performing Arts that will run until the pandemic-created restrictions on crowd size and performances are lifted — and perhaps beyond.
"We thought Emily would be perfect to start the series," said the Lied's Matthew Boring. "She's entertaining, a great singer and performer. She should get things off to a great start."
The performance will stream on the Lied Center's Facebook page. But it will originate from Bass' home.
"It'll be me and my piano and my two dogs, who hopefully won't interrupt too much," said Bass, who is more than a bit familiar with playing solo for those who turn up to her weekly Monday afternoon Zoo Bar "Piano Hour" shows.
It should be noted that Bass has never tried to connect with an audience through either a camera or the internet. On Friday, the only comments she'll receive will scroll onto the screen.
"We did a Basement Creators Network thing with Vince Ruhl that was streamed, but nothing this stripped down without any great technical equipment," she said. "We'll see how it goes."
Bass says she'll do mostly original material during the 50-minute livestream and hopes to keep the night conversational, responding to comments and questions and maybe even taking a request or two.
She's one of the thousands of musicians around the world who have gone online during the coronavirus pandemic. With almost every concert venue and club closed, performing live on the internet is the only way for musicians to continue to perform and, just as importantly, connect with their audiences.
Many of the streams are impromptu, one-off shows that garner a few dozen viewers who happen to scroll by the live feeds or are friends of the performer who get notified of the show ahead of time.
Others, however, are regularly scheduled, like those by Philadelphia's Low Cut Connie, who have now done three shows from the spare bedroom in Adam Weiner's south Philly home with a fourth set for 5 p.m. Saturday.
Low Cut Connie is raising money for a Philadelphia food distribution charity with the performances. But the real point of the shows, Weiner says, is to bring people together to share in — and connect through — the music. 
"We've got to be physically separate," Weiner said on one of last week's shows. "That doesn't mean we've got to be emotionally separated, artistically separated, culturally separated, spiritually separated."
Bass agrees with that notion — that the livestreaming shows are more about maintaining a community during this time of separation than they are about music.
"I think that what this whole thing is good for is bringing people together and having that community through music," Bass said. "I like the intimacy of it. It will break down that fourth wall a performer can have from the stage. People can really see what the performer is feeling and doing and connect with it."
Recorded music, which over the last five years has largely moved online, continues to do so.
Some big-name artists like Lady Gaga and Neil Young have postponed the release of their albums that were to come out in the coming weeks. But dozens of albums are being released.
That includes "Keep Cool," the five-song debut EP from Lincoln's Hail Varsity, which will be available on Apple Music, Spotify, Bandcamp and other streaming services Friday.
It's a very cool little indie rock record that works punchy guitars, Pixie-ish loud-soft-loud dynamics and catchy melodies in ballads and rockers that are carried by Mari Crisler's vocals.
I'll be writing more about "Keep Cool" when things reopen and Hail Varsity has a release show with CDs and cassettes for purchase. Until then, check it out on the streaming services.
Photos: The scene in Lincoln with much of city shut down
Reach the writer at 402-473-7244 or kwolgamott@journalstar.com. On Twitter @KentWolgamott