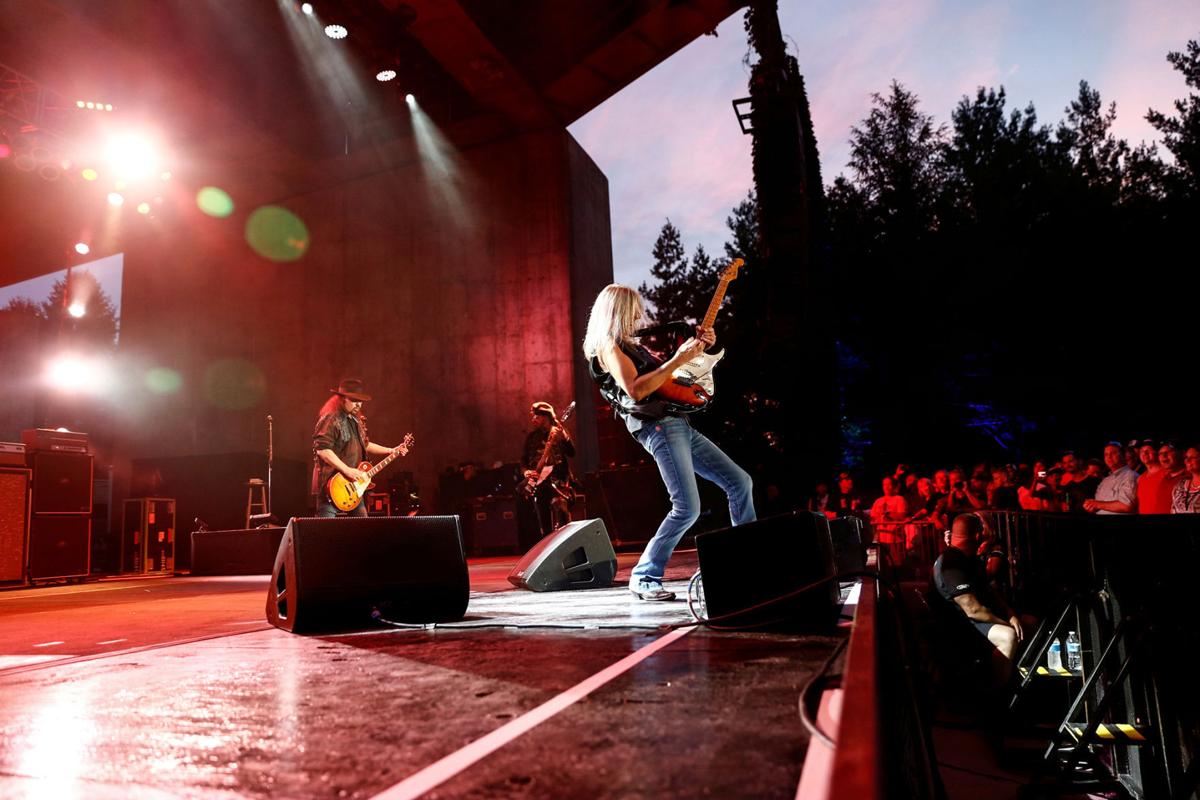 It's becoming ever more certain that concerts will return in late spring or early summer — outdoors.
Last week, Red Rocks, the amphitheater outside Denver, issued a statement to its fans that said its team is "currently working with our promoter partners — the ones who book the shows — to plan for a variety of scenarios this summer."
That means concerts at the spectacular venue at the foot of the Rocky Mountains will return. But those concerts won't happen in a single venue vacuum. The artists will be touring, playing multiple venues.
And, those venues are likely to include Lincoln's gem of an amphitheater, Pinewood Bowl. For, over the years, groups like Widespread Panic have played Pinewood before or after Red Rocks shows.
Even if no Red Rocks acts end up playing Pinewood this summer, the Red Rocks statement makes it clear that artists that plan to play small amphitheaters, venues with a capacity under 5,000, are setting up summer tours. Pinewood is certain to get some of them.
The Red Rocks statement acknowledges that capacity may be reduced in the early summer under COVID-19 restrictions.
The same is likely to be true at Pinewood. But Pinewood demonstrated it is possible to hold a successful, well-attended, reduced-capacity, socially distanced show with August's Beach Boys concert.
Pinewood has two shows on its summer calendar — Chicago on June 23 and Goo Goo Dolls on July 31. It's unknown whether those concerts will happen as scheduled or be postponed again.
In truth, there is a good chance that the Chicago concert will move again. It doesn't appear classic rockers, like Chicago, with their older members and fans, will be in the first wave of artists to return to touring this summer.
There will, however, be plenty of country and rock artists that will want to play for 2,500 to 5,000 people at the tree-lined Pioneers Park venue this summer — perhaps as early as late May, but more likely in June, July, August and September.
Look for summer bookings at Pinewood, other amphitheaters and similar-sized outdoor venues to firm up in March, with show and tour announcements, and tickets going on sale, in April.
As for indoor concerts, it's time to turn to Dr. Anthony Fauci for guidance.
With vaccinations expected to be widespread by July, Fauci has said that indoor concerts could return in the fall — with COVID safety measures, like wearing masks, and some capacity limitation.
That makes Sept. 1 a concert industry target date.
The Pinnacle Bank Arena calendar has scheduled three country artists — Brantley Gilbert, Sept. 2; Kane Brown, Sept. 17 and Chris Stapleton, Oct. 15 — and an appearance by comedian/podcaster/mixed martial arts host Joe Rogan on Oct. 28.
Given that the Brown concert only recently moved from April to September, those shows aren't likely to change unless COVID-19 capacity restrictions are reimposed across the country.
A couple of more concerts could happen at the arena this fall. But a full-on return of concerts, including classic acts, is likely to begin about a year from now — with Elton John's return to Lincoln set for March 27, 2022.
PHOTOS: PINEWOOD BOWL SHOWS
Photos: Pinewood Bowl Concerts
Concerts in the summer air take place at the Pinewood Bowl in Pioneers Park.
Reach the writer at 402-473-7244 or kwolgamott@journalstar.com. On Twitter @KentWolgamott