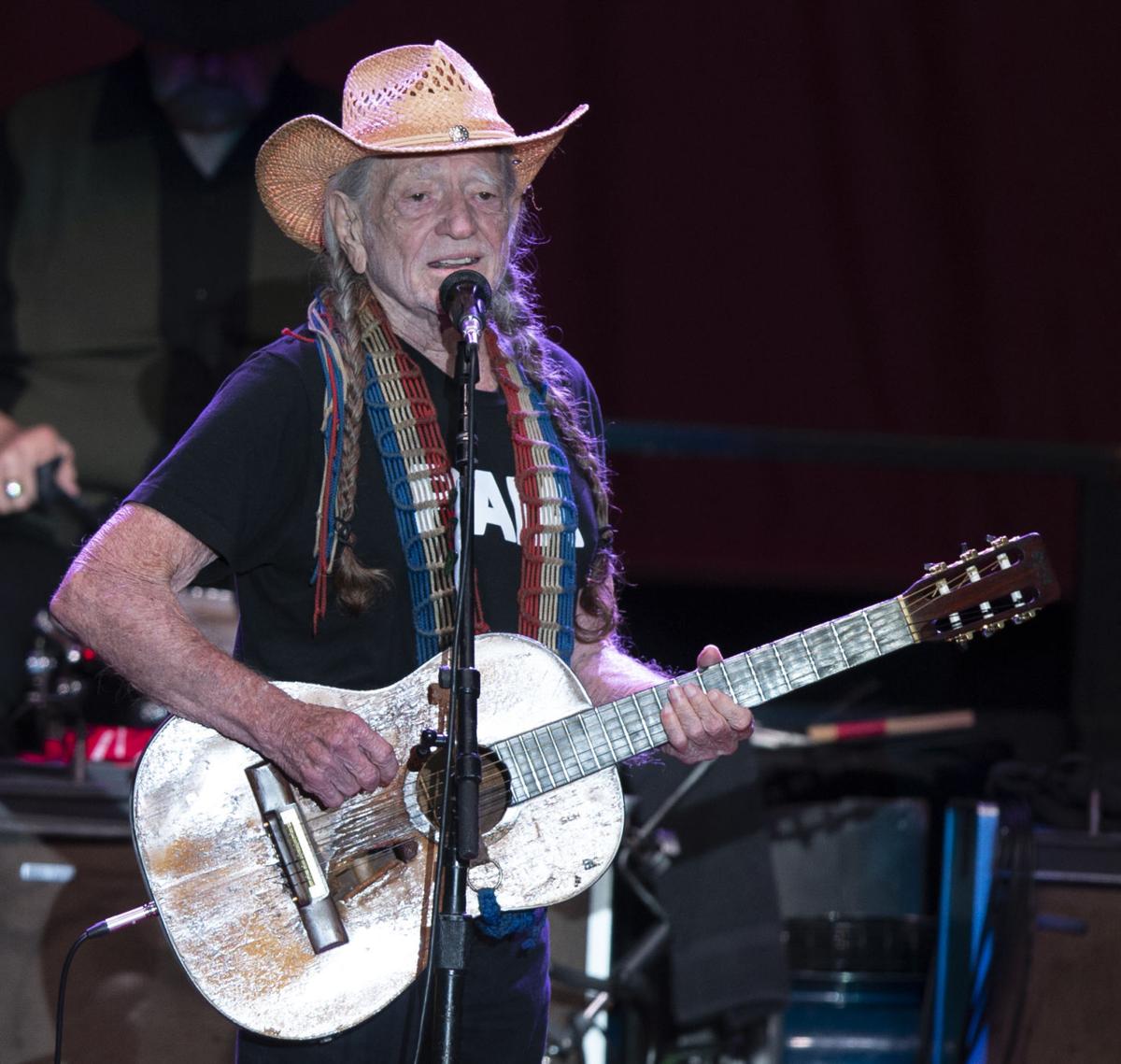 I'm at South By Southwest this week. But I'm not in Austin.
Neither is Willie Nelson, who was one of the festival's keynote speakers Wednesday.
Willie was at his ranch in Luck, Texas, when he was interviewed by journalist Andy Langer for the second of the conference's keynote addresses. I was in the basement at home, watching them chat, via the South By Southwest website.
That's because after becoming the first major event to cancel entirely last March because of the burgeoning coronavirus outbreak, SXSW has gone virtual for 2021, presenting its speakers and panels, films and music, technology demonstrations and advice sessions online.
The switch to online has, obviously, dramatically changed the musical offerings, which are being presented pre-recorded from around the world. But watching an interview or panel discussion on the computer isn't all that much different than being there in person.
So I jumped at the chance to hear from Willie, who, surprisingly, was speaking at SXSW for the first time. He'd been scheduled to give the keynote address in 1992 but was infamously replaced by folk singer Michelle Shocked — remember her? — who gave one of the most disjointed presentations ever.
Now 87 with a just-released album — "That's Life," his second collection of Frank Sinatra covers —and a book, "Letters To America," set to be published later in the year, Willie talked about a range of subjects during the 30-minute interview.
Here are his thoughts on a few of them, starting with his desire to get back on the bus and traveling from city to city to do his shows:
"It's sitting right down the hill a ways. Every now and then, I go and sit in it (the bus) and pretend I'm going somewhere. ... Billy Joe Shaver said the closest thing to being free is moving. I guess the next-best thing is to be on the bus, thinking you might be moving soon."
On when he'll return to performing:
"I don't want to do shows anywhere, anytime when there's a chance of somebody getting sick. That's going to have a lot to do with when I go back on the road."
On what he's been doing during the pandemic:
"We're lucky. We're up here at the house. Everything's not only cool. It's cold. We've made an album — me and all the kids got together, the family, Sister Bobie and all of 'em. It started out being a gospel album, then we started out adding a song here and a song there."
On leaving his political and social activism at the edge of the stage during the show:
"At my shows, you don't hear any political speeches at all. Whatever (audience members) are is cool with me, as long as they like 'On The Road Again.'"
On being the hillbilly Dalai Lama:
"Wrong," he said, admitting that he has a temper and isn't always the serene, wise sage that he appears to be. But he did say how he stays cool and balanced: "I smoke a lot of pot. It keeps me from killing people or keeps me from getting killed. Thinking positive, it helps. ... Forgive, forget, move on. That's the way I live."
On the retirement of his longtime friend and musical partner Kris Kristofferson:
"It's like I told Paul Simon when he retired, you can't make a comeback until you retire. I tell Kris the same thing. I may retire. Then I'll make my comeback."
On something he hasn't yet accomplished:
"I haven't been all-around cowboy yet. ... I've got the horses out here to show me why I won't."
I'll be watching a few movies during the festival. While it's not ideal — I'd much rather see a film on the big screen, where it belongs — it's a chance to see pictures such as "The Sparks Brothers" and "Without Getting Killed or Caught" months before they're released.
As for barbecue, my other SXSW staple, I guess I'll have to throw on my Kreuz Market T-shirt, get some ribs and brisket from Phat Jack's, slather them with sauce from Austin stalwarts Stubb's and Franklin's, and call it good until next March.
Reach the writer at 402-473-7244 or kwolgamott@journalstar.com. On Twitter @KentWolgamott