Four years ago, one of my South By Southwest running buddies and I decided to take a flyer and go to church to check out a "what's she doing here?" show from Wynonna Judd.
What we and about 150 other got was an unforgettable, revealing evening of "songs and stories" from a country music legend, who sans the protection of production, let down her guard, becoming, appropriately enough for the setting, almost confessional.
Wynonna, who will play a Christmas show at the Rococo Theatre on Wednesday, didn't hide anything that night. 
She talked about her family "we put the fun in dysfunctional" and how she feels broken as a mom -- her 23-year-daughter Grace was released from prison two weeks earlier -- before admitting to eating at Taco Bell earlier that day and cracking wise, including this gem about Foo Fighters' Dave Grohl -- "he's like a 10th grader with cash."
While she didn't go into great detail about anything, the stories and quips combined with the songs made for a look inside Wynonna that went beyond biography and discography.
That biography is well known -- the Judds were among those featured in Ken Burns' PBS series "Country Music," where it was revealed that they owed their career to a Nashville hospital patient.
At the time, Naomi (then Diana), Wynonna (then Christina) and little sister Ashley had moved from a $100-a-month mountaintop home to Nashville, where Naomi found work as a nurse. Through the family of a patient, the mother and daughter who'd been singing together for years landed an audition with RCA executive Joe Galante.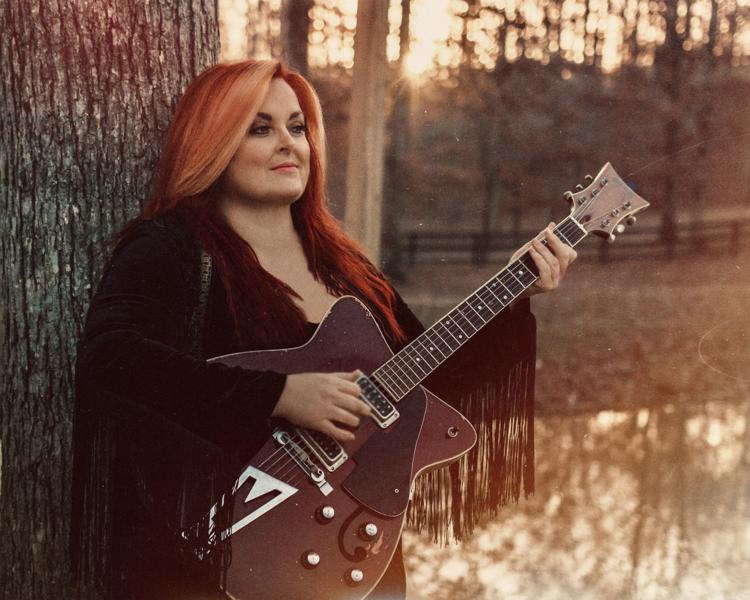 The rest, as they say, is history -- The Judds were, simply put, among the biggest stars in country music in the '80s, releasing six studio albums that generated 25 hits, 14 of them hitting No. 1 on the charts. They won five Grammy Awards for Best Performance by a Duo or Group with Vocal and eight Country Music Association awards and have sold more than 20 million albums.
After Naomi was diagnosed with Hepatitis C in 1991, The Judds stopped performing together, save for a few reunion shows and tours, and Wynonna went out on her own.
You have free articles remaining.
She's now released eight studio albums (three of them platinum) and 20 singles, four of them, No. 1s. She's also done a little acting, appeared on "Dancing with the Stars" and is known for her charitable/philanthropic work, with, among others, the USO, Habitat for Humanity, the American Red Cross, YouthAIDS and MusicCares.
Twice divorced, and now married to Cactus Moser -- who's the drummer in her band, The Big Noise -- Wynonna's gone on "The Oprah Winfrey Show" to talk about a severe dependence on food and her weight loss, patching up things up with her mom and the man she considers to be her father.
"I tell people I'm a tragic comedy," she said that night in Austin. "One day; I'm laughing; the next day, I'm on my knees begging to God."
That was the intro to "Jesus and a Jukebox," one of the songs she and the Big Noise were in the process of recording. That song and another that they did that night, "You Make My Heart Beat Too Fast" turned up on the band's self-titled 2016 debut album.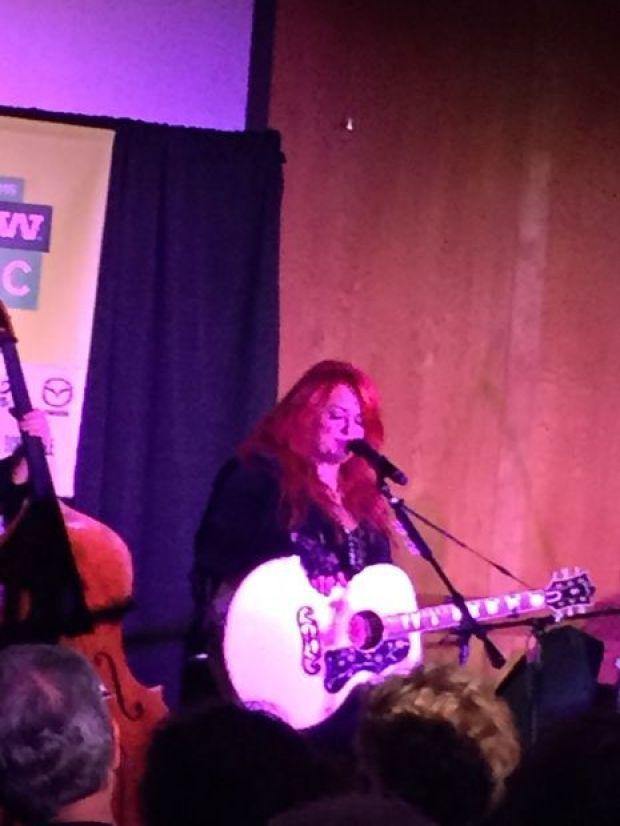 Based on that album, and the performance that night in Austin, it's clear that Wynonna can really sing -- stronger and in some ways better than when she had her hits in The Judds.
After the first of those hits -- 1983's "Had A Dream (For The Heart)," Wynonna said she made her mom call her "Sheelvis" because the song was an Elvis cover.
She was "Sheelvis" that night -- a great singer with a little rock 'n' roll sneer, only with flaming red Ann-Margret hair. And, like Elvis, she's widely misunderstood.
"I'm an artist first," she said. "I've been famous for so long people think I'm a celebrity. I'm an artist."
Wynonna & The Big Noise played about 75 minutes that night. It's a safe bet they'll play longer than that Wednesday when they're at the Rococo Theatre for a stop on their "Rockin' Roots Christmas" tour.
It's equally a sure thing that Wynonna will do some Judds favorites and a Big Noise song or two along with the holiday songs. And it's not like she hasn't ever done Christmas music; "Christmas Time with The Judds" came out 32 years ago and her "A Classic Christmas" in 2006.
And, like Elvis, she can really sing the holiday standards, both hymns and secular numbers, somehow making the songs you've heard hundreds of times fresh, meaningful and resonant.
All of that makes Wednesday's Rococo show the Christmas concert of 2019 for me. After that night in Austin, I'll never pass up a chance to hear Wynonna sing.
Reach the writer at 402-473-7244 or kwolgamott@journalstar.com. On Twitter @KentWolgamott