On Saturday, more than 13,000 people filled Pinnacle Bank Arena to see Kenny Chesney on the third consecutive night for a sold-out concert in Lincoln.
That run started on May 16, when Tool brought in more than 11,300 to the arena and continued on the 17th when The Avett Brothers filled Pinewood Bowl with 4,700 people.
That's a total attendance of more than 29,000 for the three nights -- one of Lincoln's biggest concert weekends outside of the two Garth Brooks multishow, multiday extravaganzas.
To put that in perspective, 29,000 is the equivalent of 10% of Lincoln's population, currently estimated at around 285,000.
While not all of the concert fans were from the Capital City -- the guys in front of me at the Tool concert were from the Kansas City area -- the vast majority were from Lincoln and nearby environs. And, it's not like there was a lot of crossover between the black-T-shirt-and-jeans Tool crowd and the hats-and-boots-and-skirts Chesney audience.
I did spot a Tool T-shirt at Pinewood Bowl on Friday, but my guess is that guy was a rarity, and the only people who were at all three shows were those of us who were working, including dozens who work security, guest services, the box office and production.
That 10% number for three shows will be hard for any other market to match.
Chicago, for example, has a metro area of 5 million people -- 10% of that would be 500,000. Impossible.
Omaha, which has a three-county metro area of 845,000 people, would have to do 84,000 people -- the equivalent of selling out TD Ameritrade Park three nights in a row with three different artists.
Obviously, some of this is fun with math. The bigger the market, the more impossible hitting 10% of the population with three shows becomes.
But those numbers bear out the fact that Lincoln -- the 72nd largest city in the country -- has truly become a music city, supporting concerts and artists at a level far higher than its population.
There won't be another weekend exactly like the past one this summer. For one thing, there's not a stretch of three concerts in three days set for Lincoln from now through early September.
But there will be multiple opportunities for a pair of very different concerts to draw thousands to the arena and/or Pinewood Bowl within a couple days of each other.
Like, say, Cardi B, the hottest hip-hop artist going, who will play one of just eight nonfestival dates at the arena on July 26.
Two days later, Tenacious D, the '90s comedy-rock duo of Jack Black and Kyle Gass, will be at Pinewood, one of just nine shows it will perform in late July and early August -- one of them being a Lollapalooza appearance.
So how does little old Lincoln -- not say, Omaha, Kansas City, or Des Moines -- land not one but two rare, in-demand, sure-to-sell out summer concerts?
From what I gather, they've come because of multiple factors.
First, and least known, SMG-Lincoln, which operates the arena and Pinewood Bowl, works with multiple promoters. That's not always the case, as many arenas and amphitheaters often fill their schedule working with just one or two promoters.
Dealing with multiple promoters makes it more likely to have shows within days of each other. For example, the promoter of Chesney's show didn't necessarily know that Tool had been booked into the arena two days earlier.
Second, over the last five years -- since Pinnacle Bank Arena opened in September 2013 -- Lincoln has developed a concert industry reputation as a strong market, consistently drawing solid crowds regardless of genre, as last week's run of progressive metal, roots music and contemporary country again proved.
In the case of Cardi B and Tenacious D, location played a role as well.
Cardi B is doing a Tulsa show, then heading to Lincoln three days later. Tenacious D goes from Red Rocks near Denver to Kansas City, then Lincoln and St. Paul, Minnesota.
Finally, while it's hard to precisely factor in, artists -- with the exception of Morrissey (who can stay away, thank you) -- seem to love playing Lincoln.
That's in part because of the venues. Pinnacle Bank Arena remains a state-of-the-art building that makes doing any show efficient, and Pinewood Bowl is a gorgeous venue that with the recent improvements is perfect for summer shows.
But it's also because of the audiences, who turn out for shows at the big venues and in the clubs, are excited to see them and connect with the performers up close and personal.
There are a few more chances for some mind-boggling contrasts this summer: The Nebraska Folk & Roots Festival will bring the bluegrass of the Travelin' McCourys and the old-timey sounds of Pokey LaFarge to Pinewood Bowl on June 15. The next night is Kidz Bop, with kids doing today's hit songs for other kids.
Or to put a finer point on it -- Depression-era folk, jazz and blues one afternoon, contemporary pop and hip-hop the next.
Pinewood Bowl will host an every-other-day contrast on July 31 and Aug. 2 with Weird Al Yankovic bringing his pop parody to town, followed by country legend Willie Nelson and the brilliant Alison Krauss. There's not going to be a lot of crossover -- musically or otherwise -- between those shows.
And there's a doozy a week later with Slipknot headlining a multiband metal bill inside and outside the arena and bluesman Joe Bonamassa and his big band at Pinewood Bowl. Needless to say, those will be very different shows with very different audiences.
But both are likely to fill the venues as Lincoln shows it's a concert market, drawing shows of nearly every genre that were unimaginable 20 years ago and not dreamed of a decade ago when plans were being made for the arena.
Then came the opening of Pinewood Bowl for concerts and Lincolnites fulfilling the "Field of Dreams" prophecy -- "If you build it, they will come."
Photos from the Chesney concert
Kenny Chesney Concert, 5.18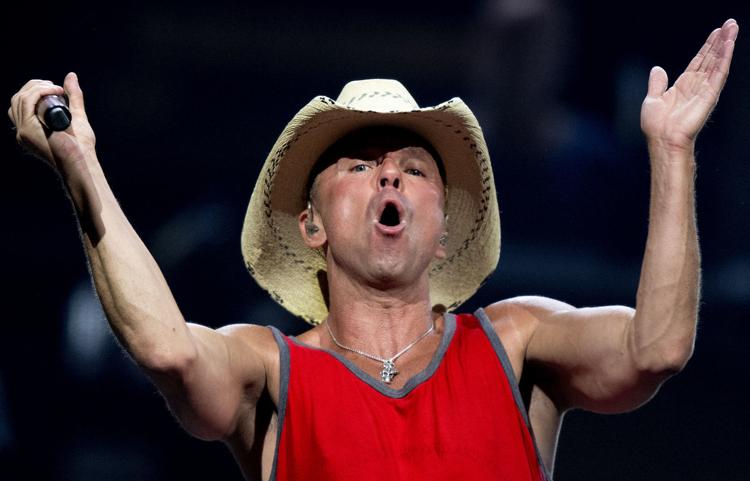 Kenny Chesney Concert, 5.18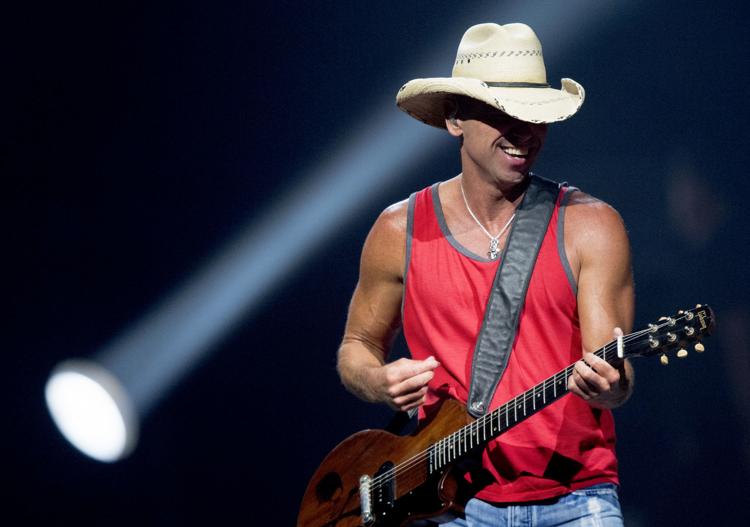 Kenny Chesney Concert, 5.18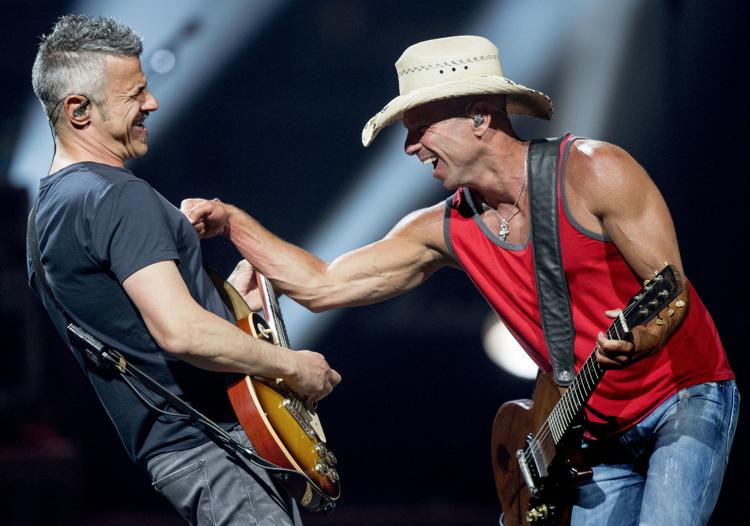 Kenny Chesney Concert, 5.18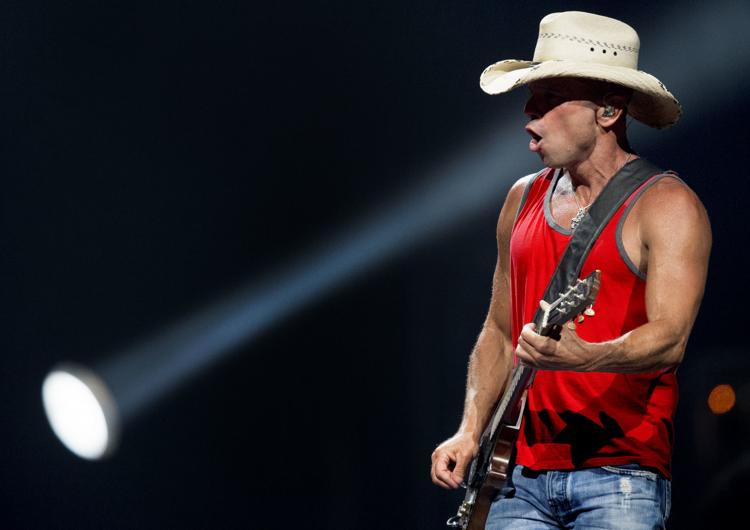 Kenny Chesney Concert, 5.18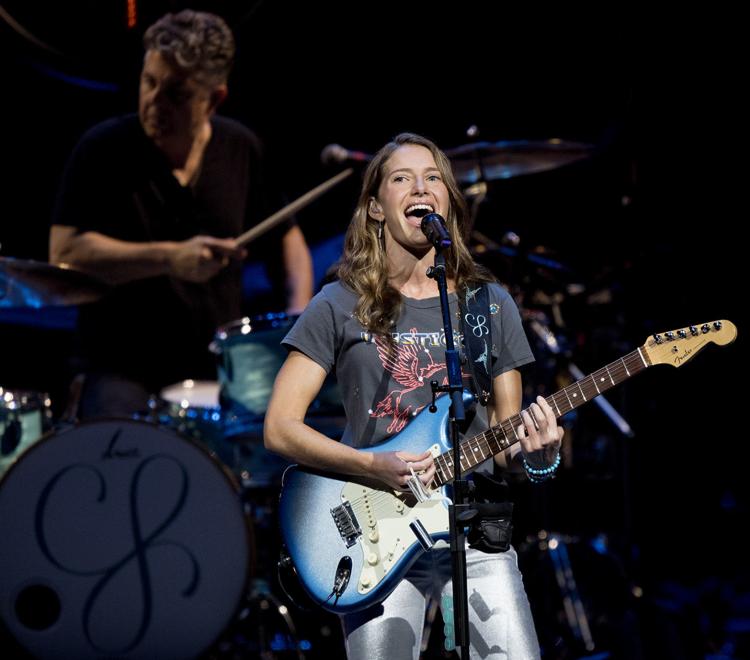 Kenny Chesney Concert, 5.18
Kenny Chesney Concert, 5.18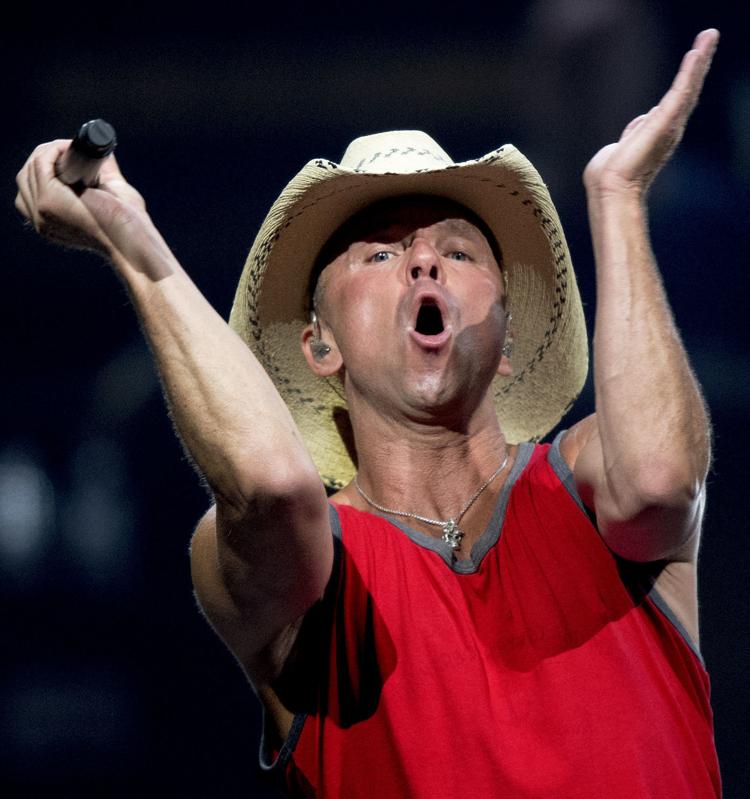 Kenny Chesney Concert, 5.18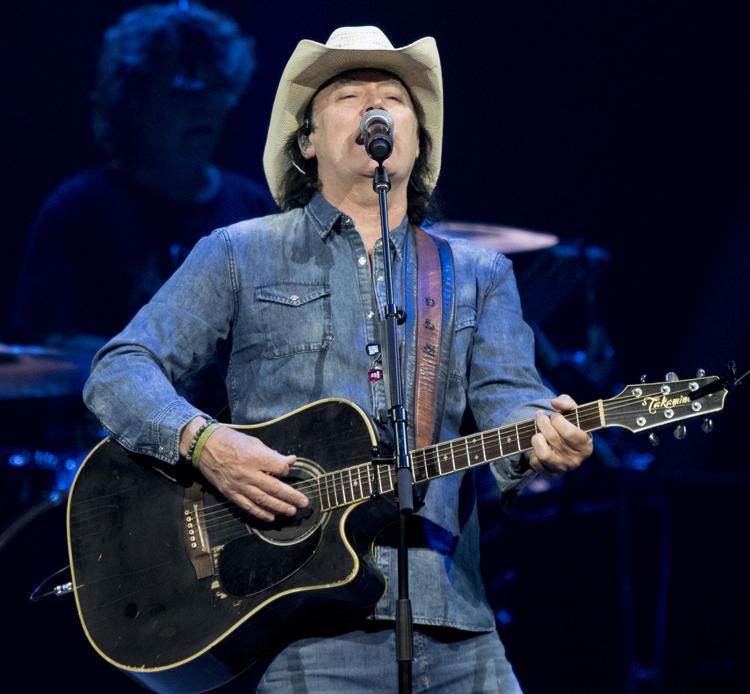 Kenny Chesney Concert, 5.18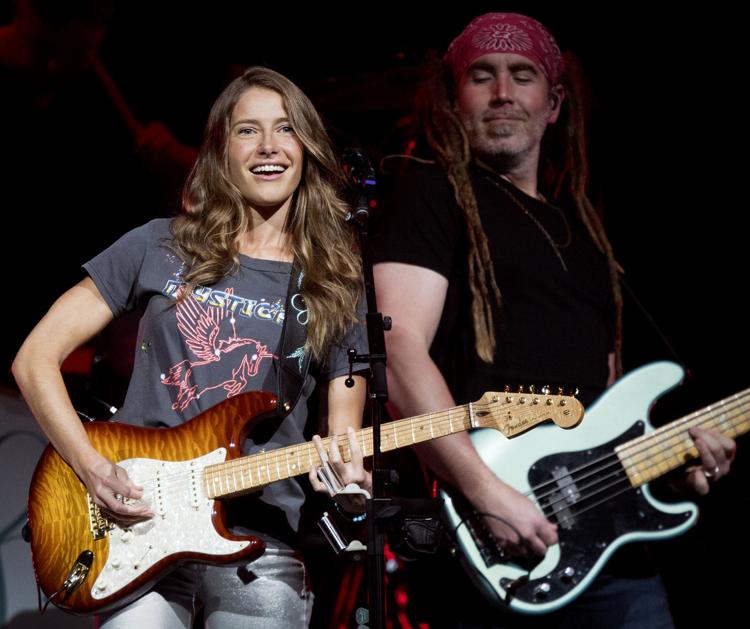 Kenny Chesney Concert, 5.18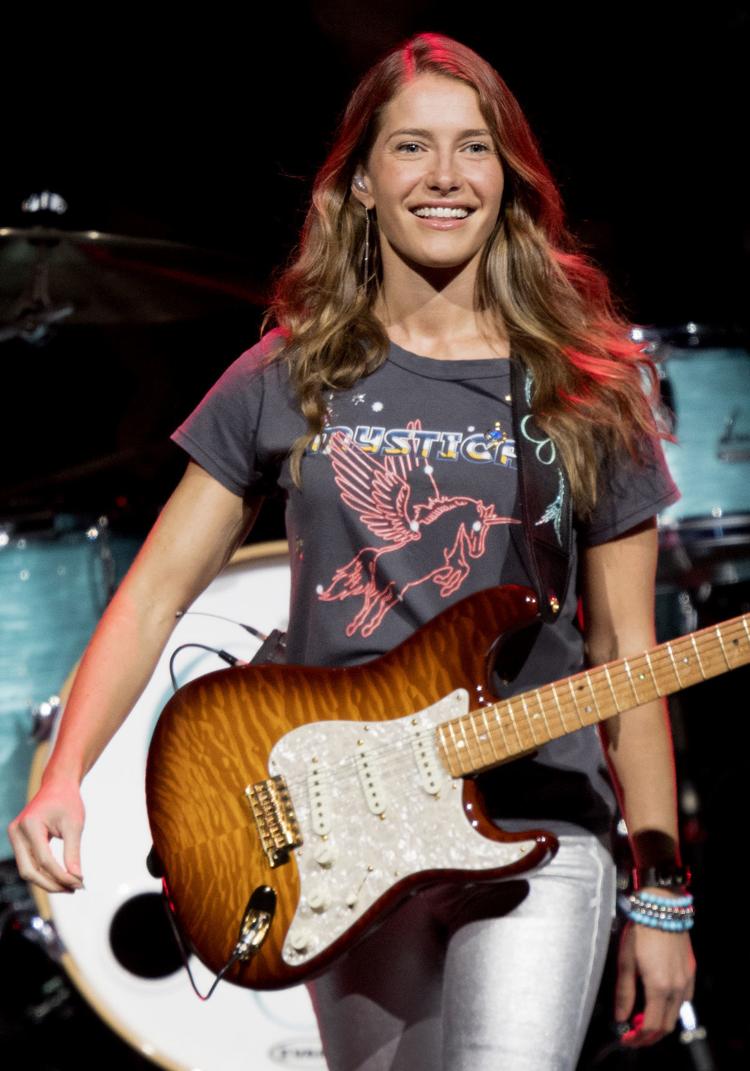 Kenny Chesney Concert, 5.18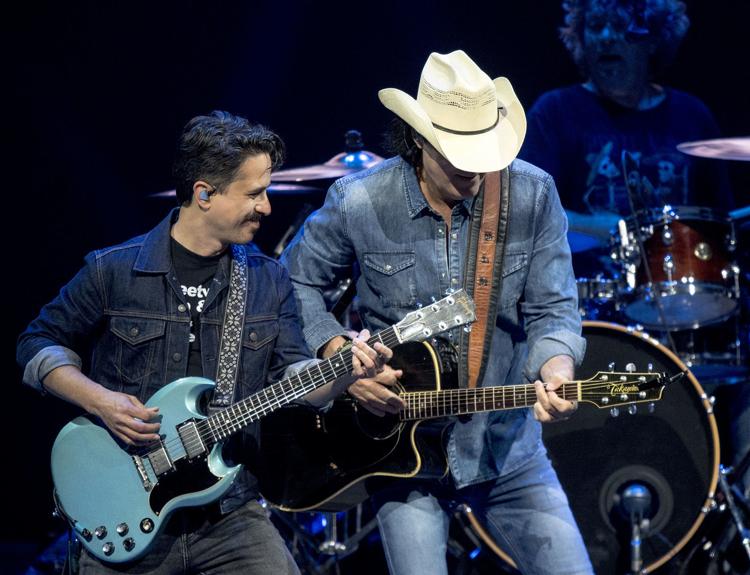 Stay up-to-date on what's happening
Receive the latest in local entertainment news in your inbox weekly!