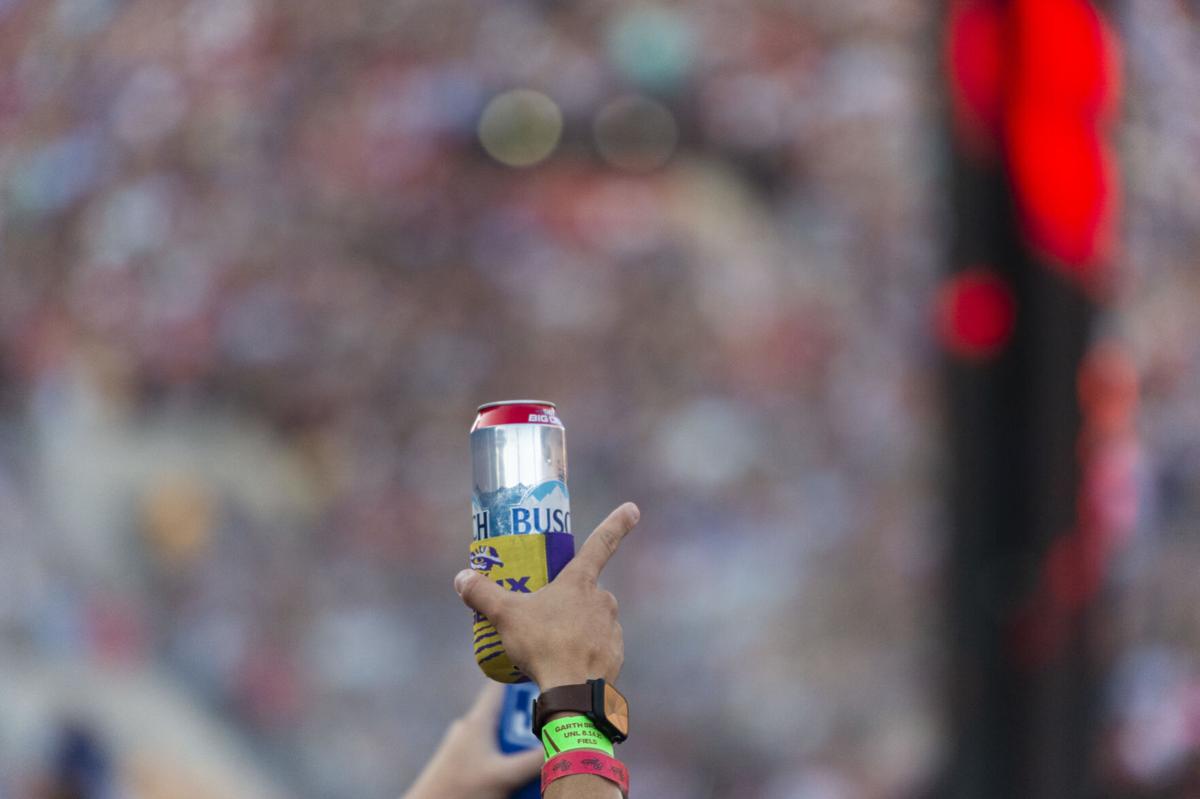 Saturday was like Christmas morning inside Memorial Stadium, where Garth Brooks debuted in a place he called "iconic" — and so did beer, which was purchased, sipped and guzzled out of tall boys there for the first time.
If ever there was a night to party, this was it.
Near one of the countless field-level beer stands were a couple of middle-aged women, each dressed to the nines in their best short Western skirts, matching boots and a shared attitude that made no mistake they were ready to get rowdy — even though one was more willing to pace herself.
We want to see your photos and videos from the Garth Brooks concert. Please upload your original video to yourpics@journalstar.com and upload photos here.
"Do you need a water, too?" she asked her friend.
"Not right now," the friend quipped. "I've got a water and it's mixed with barley."
Brooks himself would have been proud of that reply. He says his concerts, no matter the venue, go best with a cold one. Still, for every 12 ounces of enjoyment, several more ounces of prevention and responsibility are required.
"What goes under the radar and forgive me for publicizing this, but we set records for beer sales everywhere we go," Brooks said Friday during a news conference. "It's just what we've done since we've played honky-tonks and arenas. We just do. I'm hoping they set a beer record and I'm hoping that the men and women that are in blue have the most boring night of their lives.
"And I hope everyone gets loud, has fun and goes home and everything will be good."
Many in attendance were viewing Saturday as far more than just a concert by one of country music's biggest stars. It was a dress rehearsal for the day beer might flow from the taps at Memorial Stadium on a Husker gameday.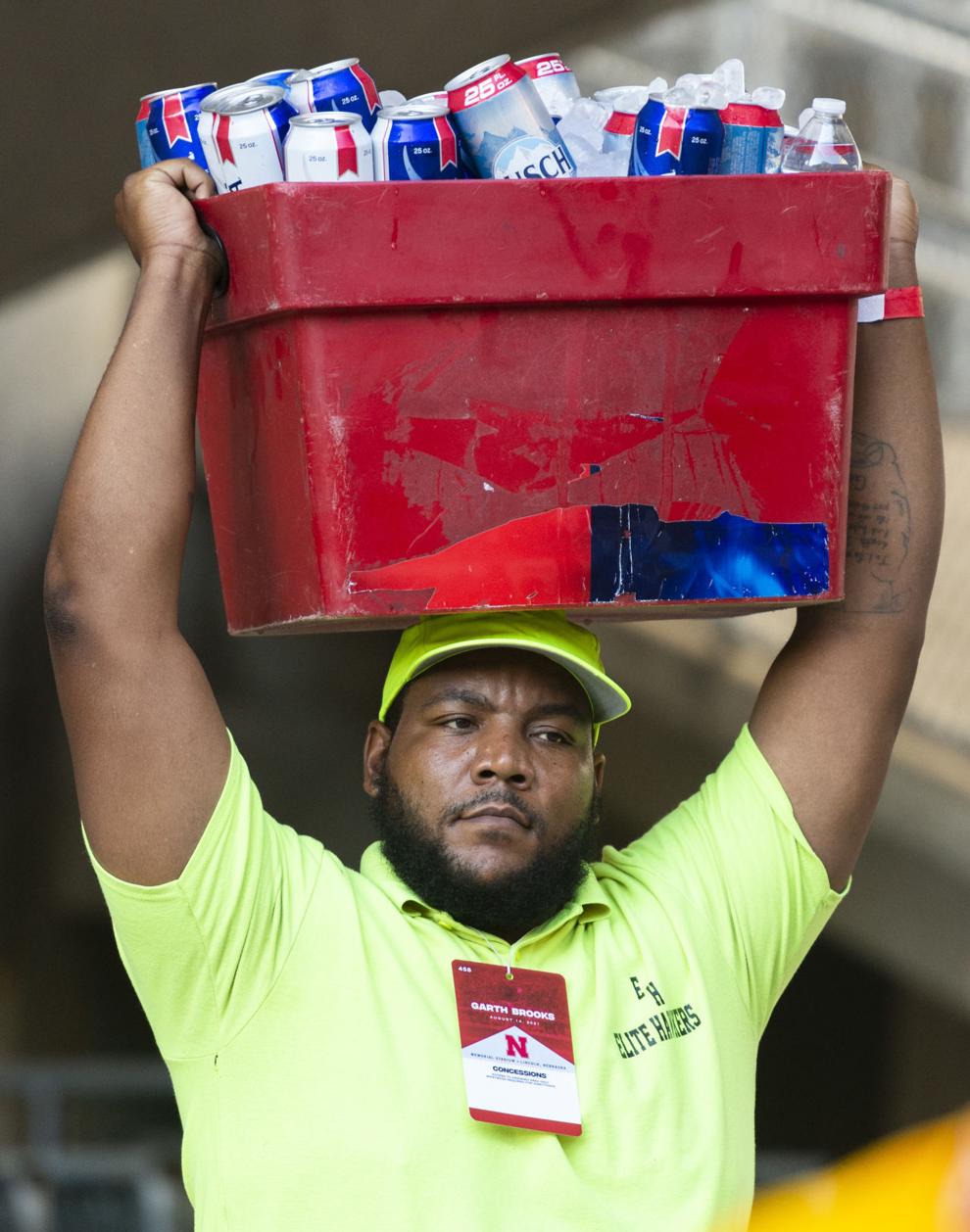 "I think this is an experiment," said Chuck Comstock of Auburn. "We have to show we can handle it."
They also have to show that the risk is worth the reward.
"This is definitely an experiment," said Matt Tippin of Red Cloud. "I think it's worth doing, but I'm not a guy in control."
If the day ever comes when beer is sold inside Memorial Stadium for football games, Saturday's concert provided the first chance to see what that might look like.
On the surface, it appeared to be organized. There were plenty of beer stations, particularly on field level, while dozens of portable toilets were put in place because, as most people are keenly aware, while hard-earned cash is needed to drink beer, it is, in fact, only rented.
"This place is set up really well," said beer vendor Nathan Paige, who just returned from Indiana, where he sold more than $20,000 in beer and made $2,500 in tips over three days of shows in Noblesville, Indiana. "They're organized here. They know what they're doing."
Still, no one — not even new NU Athletic Director Trev Alberts — dares to consider beer on a Husker Saturday a possibility. Not publicly, at least.
Brooks on Friday made it clear that his team did not stipulate that beer needed to be sold for him to bring the first concert to Memorial Stadium since Farm Aid III in 1987.
"I think to have a Garth Brooks concert and not to sell beer" would be unusual, said Brooks, who added, "we had nothing to do with the selling of beer."
Brooks said he only wanted to play inside Memorial Stadium, a place, based on his Oklahoma and Big Eight Conference upbringing, he considered to be sacred ground. The decision to crack the first beers ever inside Memorial on Saturday night was made by the university.
That's not to jump to a conclusion that this was the first step toward beer being served more regularly at Memorial Stadium. At this point, that's a bridge too far, says Garrett Klassy, a senior deputy athletic director at NU.
"This is a one-off event with regard to beer," he said Friday.
Alberts, who was named athletic director last month after serving in that position for a dozen years at the University of Nebraska at Omaha, a place that sells beer at its sporting events, said in a written statement the sale of beer at football games is not in the works.
"We do not have any plans to sell beer at Memorial Stadium for football games, but are committed to handling it in a safe and responsible way for Saturday night's concert," he said.
Beer has created a new revenue stream that, in the changing landscape of collegiate athletics, has to be considered by all schools. Eight Big Ten Conference schools will sell beer when the football season begins in a couple of weeks. That includes Iowa, which made that decision in June.
"While there is an opportunity for increased revenue, this decision was based on enhancing the fan experience and providing an additional amenity to our fans," Gary Barta, Iowa's athletic director, said in a written statement.
The fan experience is an ever-moving target. Lost in Nebraska's NCAA-record 375-game sellout streak, which dates to 1962, is that its fan base appears to be growing more and more gray with each passing season.
Broadcast technology, when combined with the affordability of high-definition televisions, has made at-home viewing more appealing to many. The in-stadium experience now competes with watching from home, where it is no longer necessary to wait out long lines to park, get in and out of the stadium, wait on concessions and use the restroom. Instead, fans are able to watch on huge screens that provide instant replay and real-time analysis, all while being near a bathroom and refrigerator with the ability to watch the game while drinking a beer.
The beer is a small piece to the fan experience puzzle, but make no mistake, it is a part of it.
"We're the greatest fans in the nation," Tippin said. "We deserve a beer."
Of course, it's not nearly as simple as just installing a few taps in the concession stands at Memorial Stadium, which has its share of ergonomic shortcomings even without beer. With its cramped rows that stretch out over several dozen seats, the stadium is not the most convenient place to get up and buy a hot dog, let alone a beer.
Klassy is well aware of the challenges, be it a football game or a concert.
"We host events with 85,000 people seven times a year," he said, acknowledging that Saturday's concert might be a little bigger. "Memorial Stadium presents some unique challenges. The north and south end zones have a lot of fans so we use a lot of hawkers in the stands. We're not reinventing the wheel here."
That just goes to confirm what the university is saying — that beer isn't yet being considered for Husker gamedays. But that doesn't mean that they didn't use Saturday's concert as an experiment to see how the old stadium — with beer being poured — would hold up to the ultimate stress test.
There are differences with a football crowd and a concert-going crowd, Klassy said. The Memorial Stadium staff is quite familiar with the former. And to get ready for the latter, NU sent a team to Brooks' concerts in Las Vegas and Salt Lake City to get a feel for the differences.
"We observed things like gate entries, merchandise sales and whether it was a late-arriving crowd or early-arriving crowd," he said, noting that with the sale of beer, they consulted a lot of professional stadiums with regard to how best to prepare for it.
Upon entry into the stadium, those who planned to drink beer were required to show identification and get a wrist band, which expedited the process at the concession stands, many of which were temporary kiosks set up in strategic locations throughout the stadium.
In addition, there were vendors walking the crowd before the show began to sell beer.
"It's easier to get a beer here right now than it is in the Haymarket," said Kip Reeves, a farmer from Auburn. "They are going to sell a lot of beer here tonight."
Brooks, who had no idea this was the first event ever at Memorial Stadium to sell beer, understood why the university has been slow to offer beer, but also said he believed his fans would be responsible enough to handle it.
"I get it," he said. "You put this many people, and you start to mix alcohol, and you're going to have to wonder what's going to happen. So my thing is the character of this place, that you're known and the history of your (own) character.
"Beer will not change that."
Photos, video: Garth Brooks draws 90,000 to Memorial Stadium
Garth Brooks concert, 08.14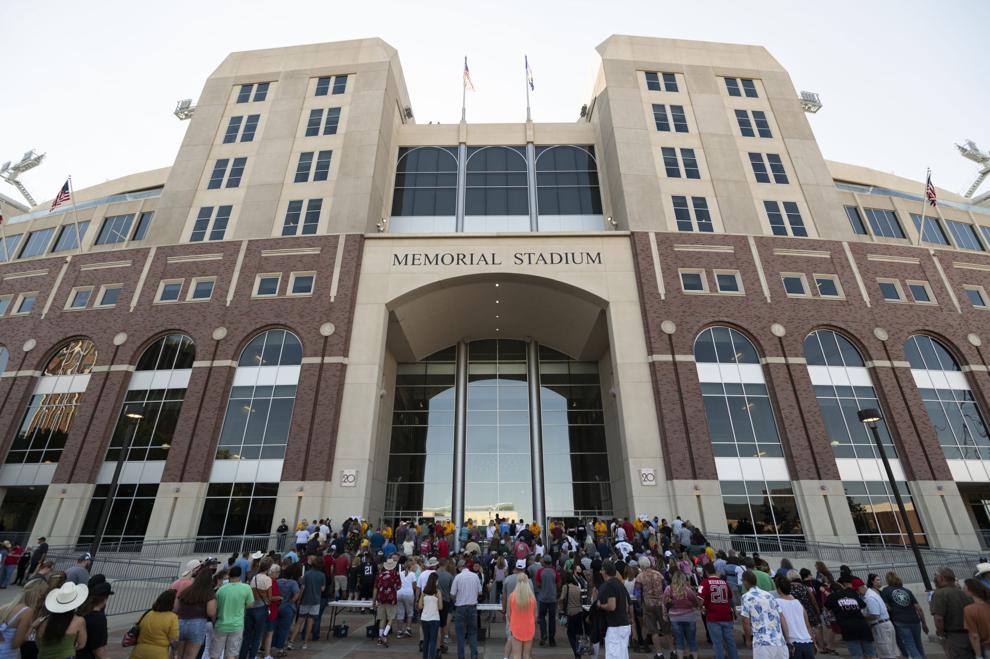 Garth Brooks concert, 08.14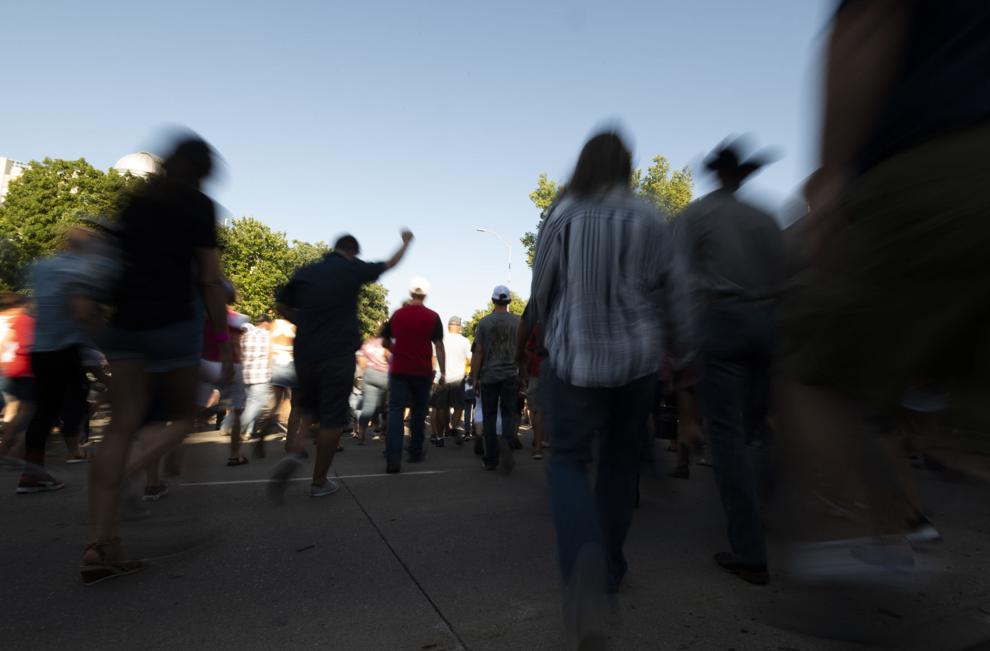 Garth Brooks concert, 08.14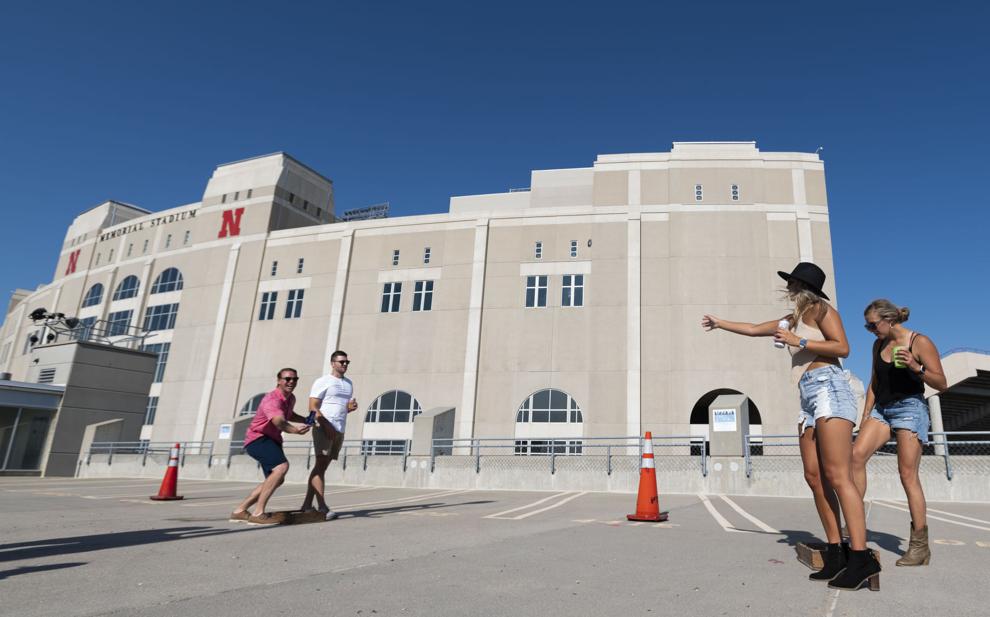 Garth Brooks concert, 08.14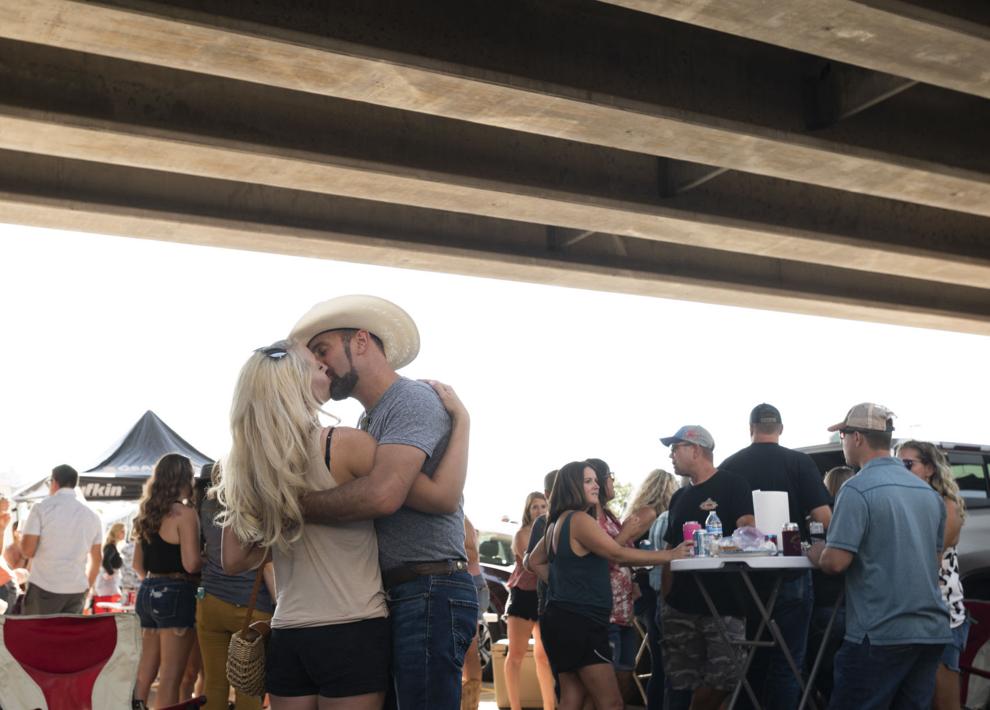 Garth Brooks concert, 08.14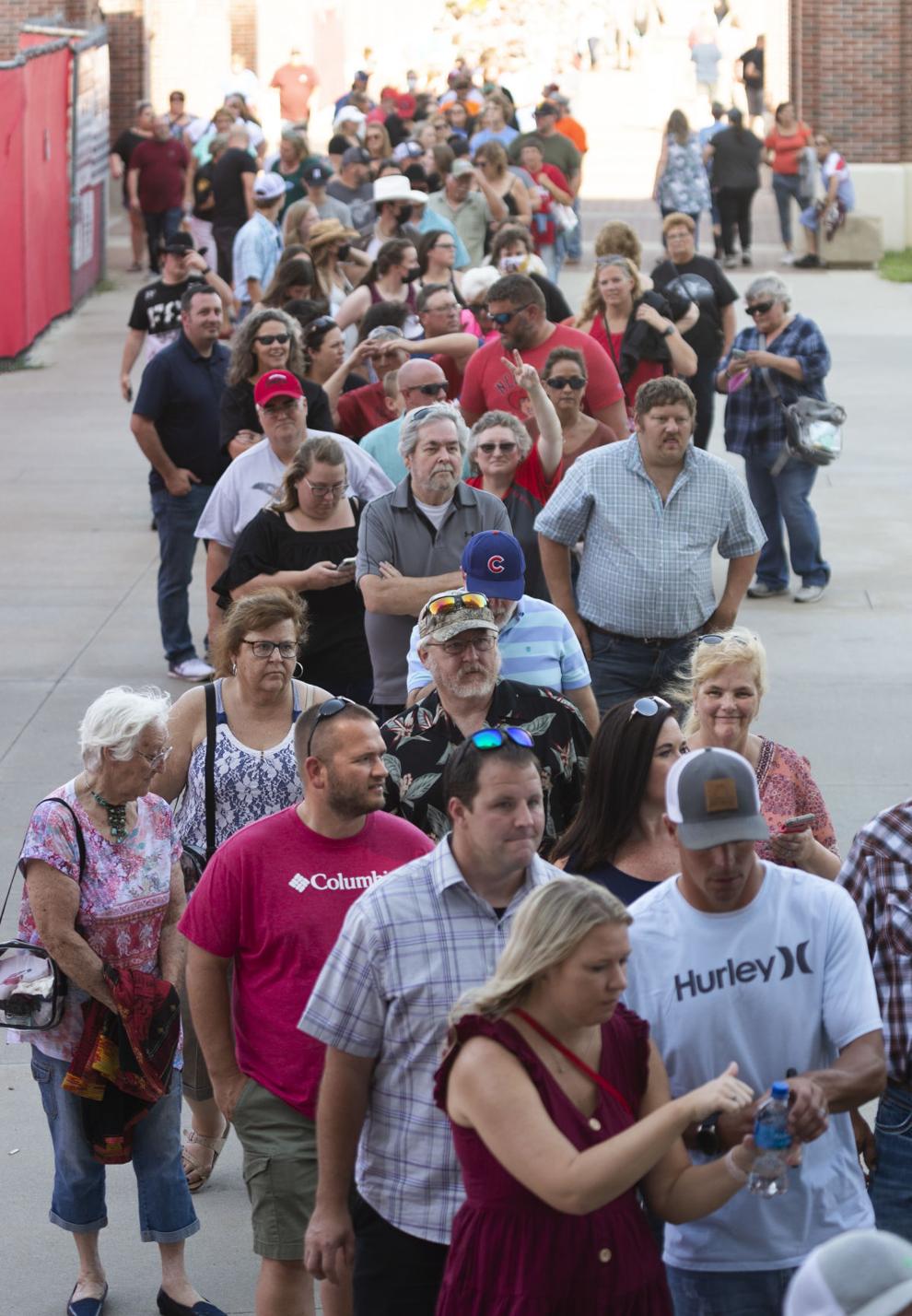 Garth Brooks concert, 08.14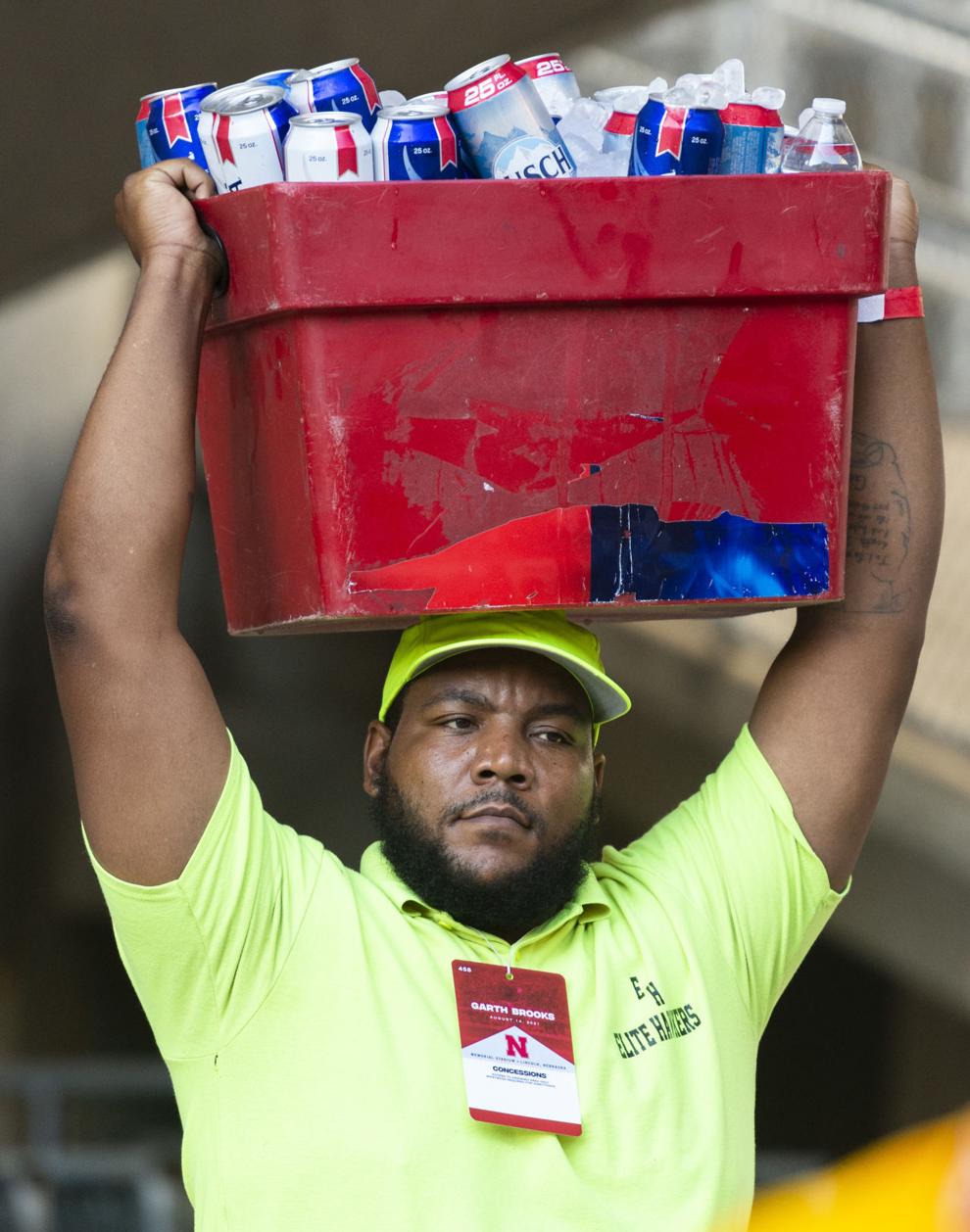 Watch Now: Crowd gathers to watch Garth Brooks in Lincoln
EH21081418.jpg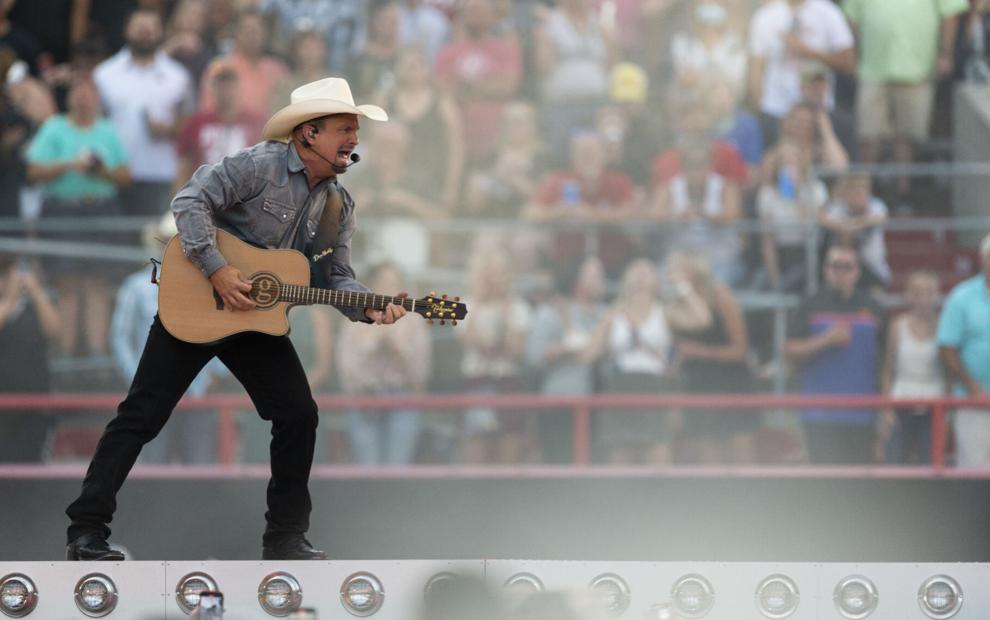 Garth Brooks at Memorial Stadium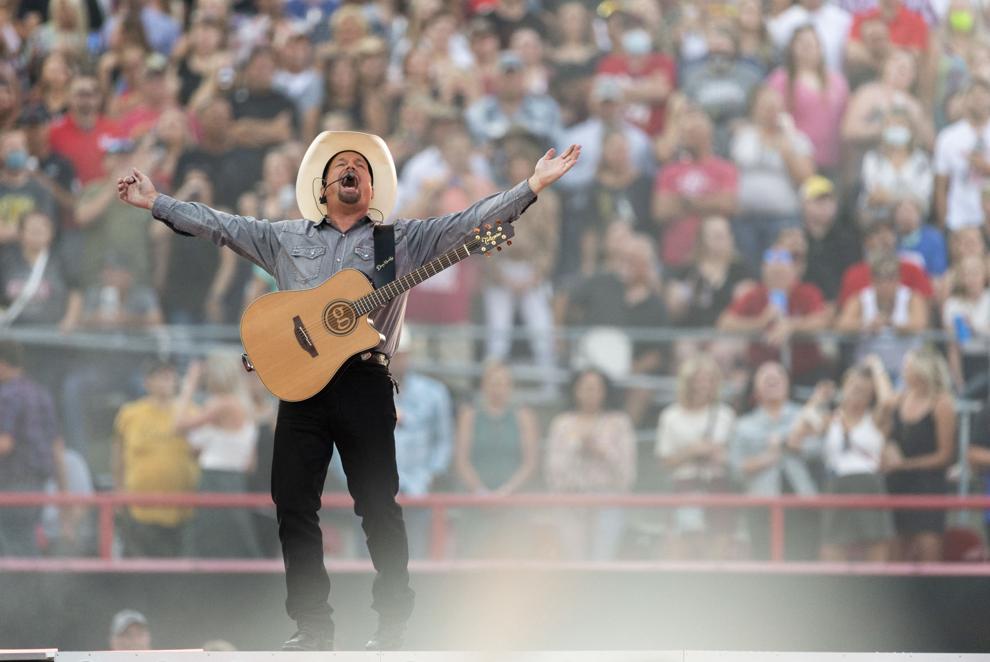 EH21081420.jpg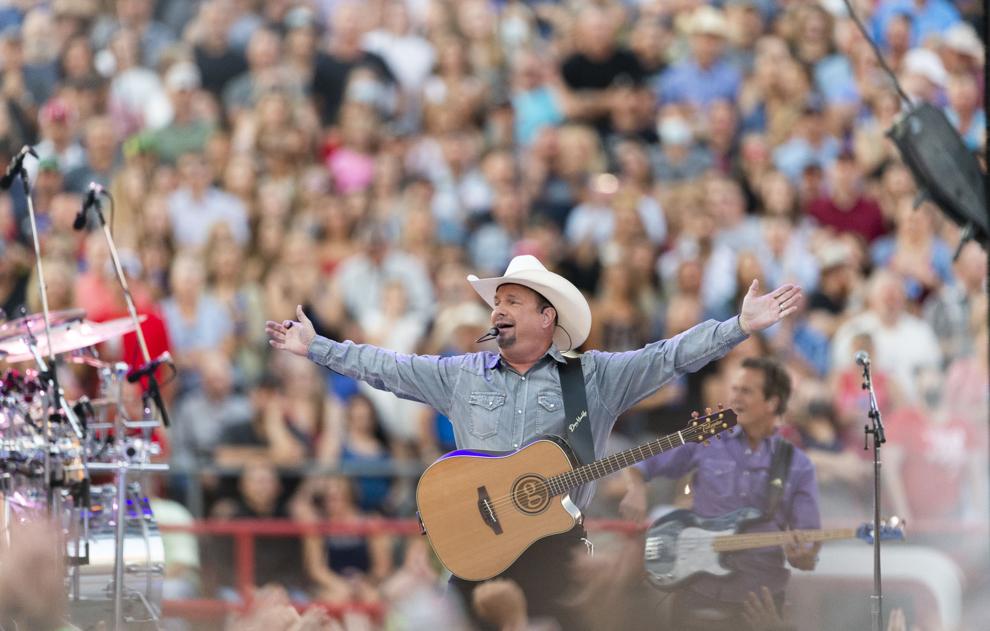 EH21081421.jpg
EH21081422.jpg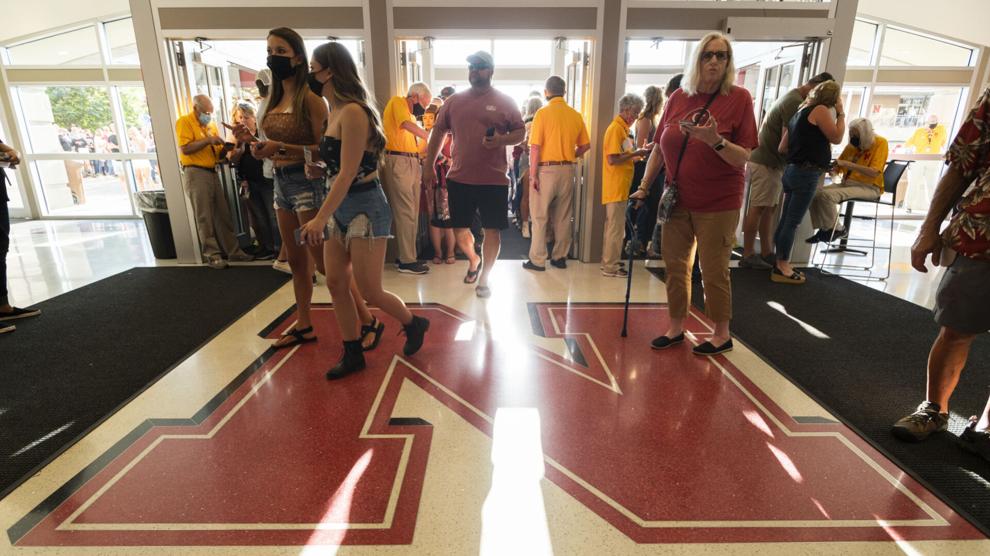 EH21081423.jpg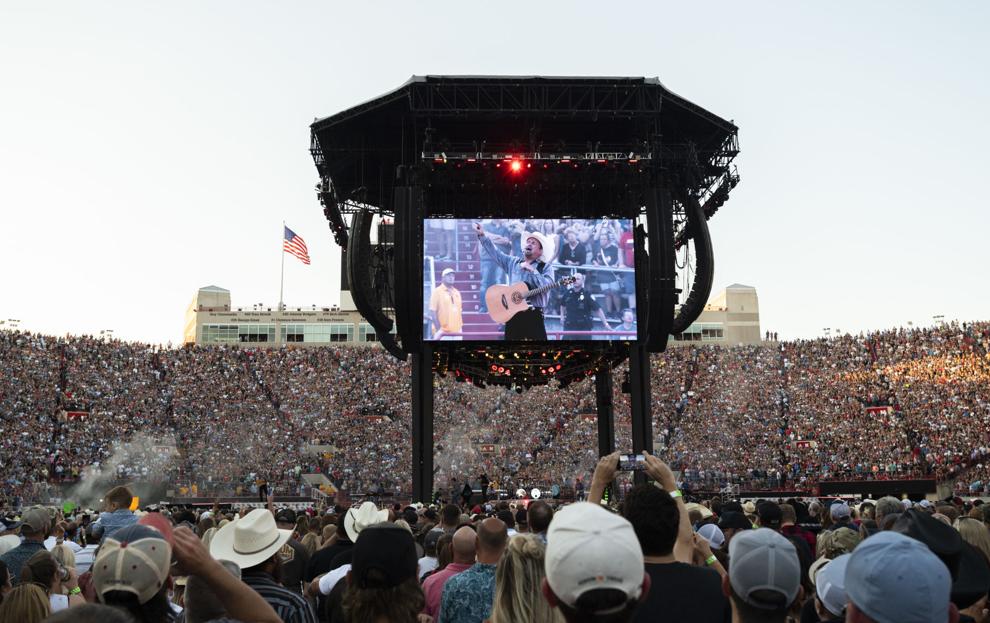 EH21081424.jpg