On Friday, Eric Church and some 10,000 members of the Church Choir will "Gather Again" at Pinnacle Bank Arena.
"This is the third time," said arena manager Tom Lorenz. "The first time, he still holds the record for the most people at one concert. He's always a great performer. His sets are everything he loves to play, plus a few more songs."
That attendance record, 15,823 people, came in 2015. Two years later, Church opened his "Holdin' My Own" tour at the arena, playing a show that became the template for his concerts since — no opening acts and shows that run about three hours with a different set list each night.
"I've dreamed my whole life about a tour where we could come out and play for however long we're going to play and everyone knew every song," Church said that January night. "For that, I thank you, Lincoln."
Friday's show will kick off the second half of Church's "Gather Again" tour that began in September in Lexington, Kentucky.
Church fought hard to get back to playing shows after the year-plus COVID shutdown, beginning in April 2021 when he became one of the first high-profile artists to endorse vaccination.
Appearing on the cover of Billboard magazine with a needle in his right arm while getting his second shot, Church made a statement that remains true nearly a year later.
"It's become very clear to me that the only way to really get back to normal is through vaccinations," he said. "You've got to get needles in arms."
The vaccinations would allow the relentlessly touring Church to get back to playing shows. But they'll also allow live music to resume its role as a unifier in a deeply divided society.
"I think it's crucial to the overall sentiment of what society is going through right now," he told Billboard. "We need this. I need this. … Politics' job is to divide — that's how you win elections. Those things that unite us are music and sports. The times when, whether you're a Democrat or Republican or whatever, you throw your arm around the person next to you."
Church expanded on that thought when speaking to Rolling Stone about his three albums "Heart," "&" "Soul" and the 2021 tour.
"I think COVID's made it a lot worse just because without concerts, without sporting events, everything has been about what divides us as a society, 'Which side are you on?,'" he said last April. "And that's insane to me. It's asinine, because when I play a concert, those 20,000 people or 50,000, whatever they are, they don't have a side. They got their arm around the guy beside them and they're singing a song.
"Tribalism is the most dangerous thing."
Nearly a year later, Church's observations have proved to be prophetic as, beyond some dust-ups over mask mandates and vaccine requirements for entry to shows, the bitter partisan tribalism has melted away at the kickoffs of football games in a stadium full of people and at concerts, large, medium and small.
The "Gather Again" tour is largely a weekend affair, with Church playing back-to-back shows each week rather than three or four concerts every seven days.
This weekend, for example, he's set to play Lincoln on Friday and Sioux Falls, South Dakota, on Saturday. Then it's Grand Rapids, Michigan, and Detroit on Jan. 21 and 22, Indianapolis and Louisville, Kentucky, on Feb. 4 and 5 and Omaha and Des Moines, Iowa on Feb. 11 and 12.
That Omaha show, a month after he is to play Lincoln, is one of the main reasons that, unlike Church's first two Lincoln appearances, Friday's concert won't be a sellout.
"With them playing both markets and the COVID uncertainty, it's sold very well," Lorenz said. "But we kind of expected that (it wouldn't sell out)."
Church's crew was at the arena Wednesday morning beginning the setup for Friday's concert, following the protocols that have allowed Church's tour to stay on the road for four months without COVID-created cancellations.
"Their approach has been very practical," Lorenz said. "They've kept up with whether the mask mandate was on or not and were ready to work with that. They're being very careful backstage with vaccinations and divided areas. They're working so they can make a long haul of it."
Friday's show is the first major concert to take place in Lincoln after the local mask mandate has been dropped. But Lincoln-Lancaster County Health Department Director Pat Lopez on Tuesday encouraged people to wear masks at large events, including Friday's concert, noting that they are "taking a risk" by gathering with other people during a COVID-19 surge that has sent the local risk dial into the red for the first time in nearly a year.
I'd guess that Church, who's been one of the most responsible of artists during the pandemic, would echo Lopez's cautionary words and encourage his fans – the Church Choir – to stay as safe as possible when they turn up at the arena for the promised return of "The Chief."
"It's been a hell of a night, I thank you Lincoln, Nebraska," Church said at the end of the 2017 show. "There are crowds you come back and play for."
That's just what he'll be doing, for three hours plus, Friday night as he and his fans "Gather Again" at the arena.
10 most memorable concerts at Pinnacle Bank Arena
Nov. 9, 2013: Pink
Nov. 23, 2013: Elton John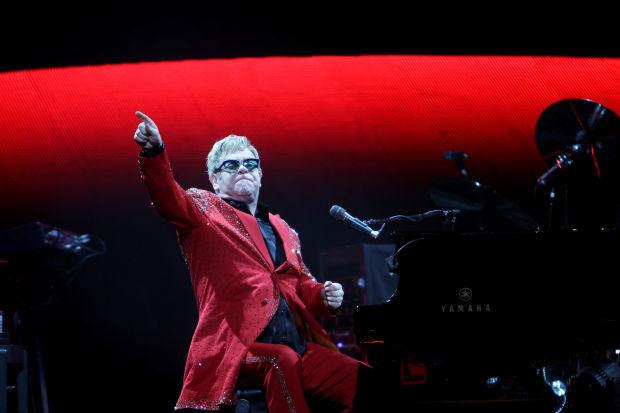 July 14, 2014: Paul McCartney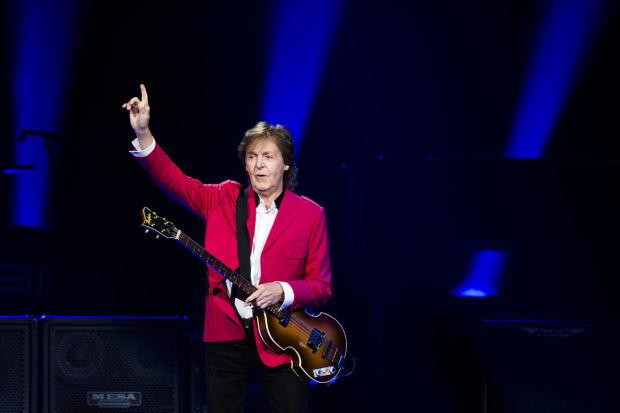 Jan. 17, 2015: Fleetwood Mac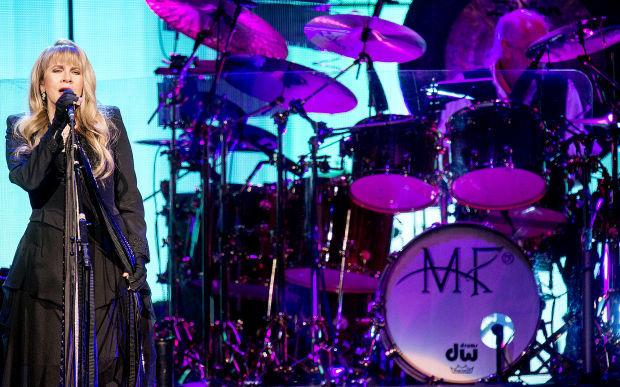 July 11, 2015: Neil Young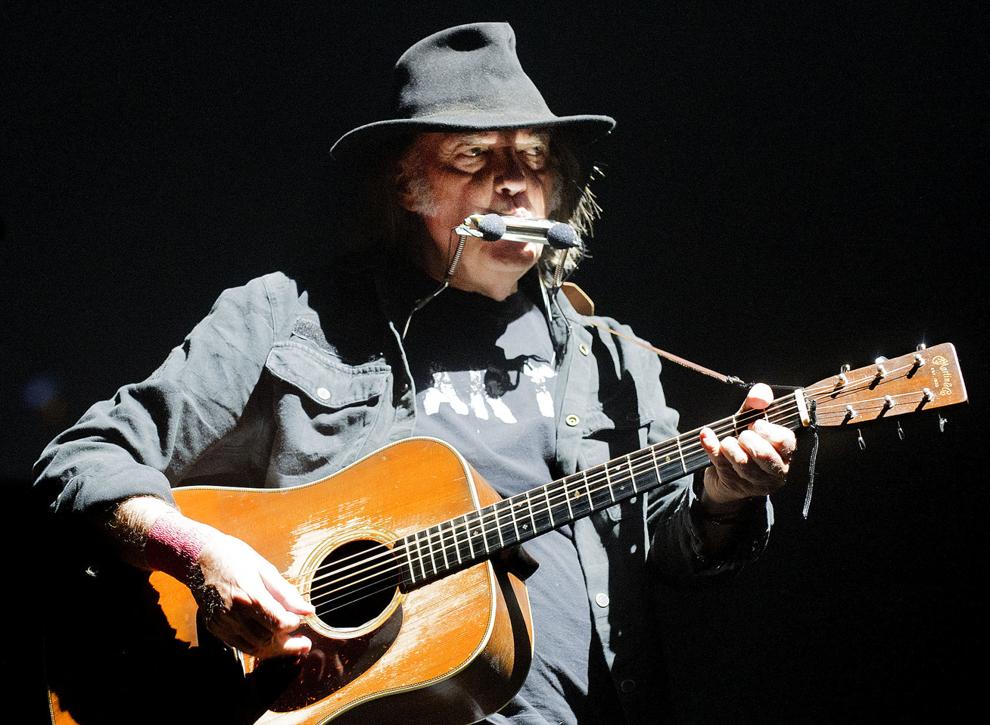 March 26, 2016: Carrie Underwood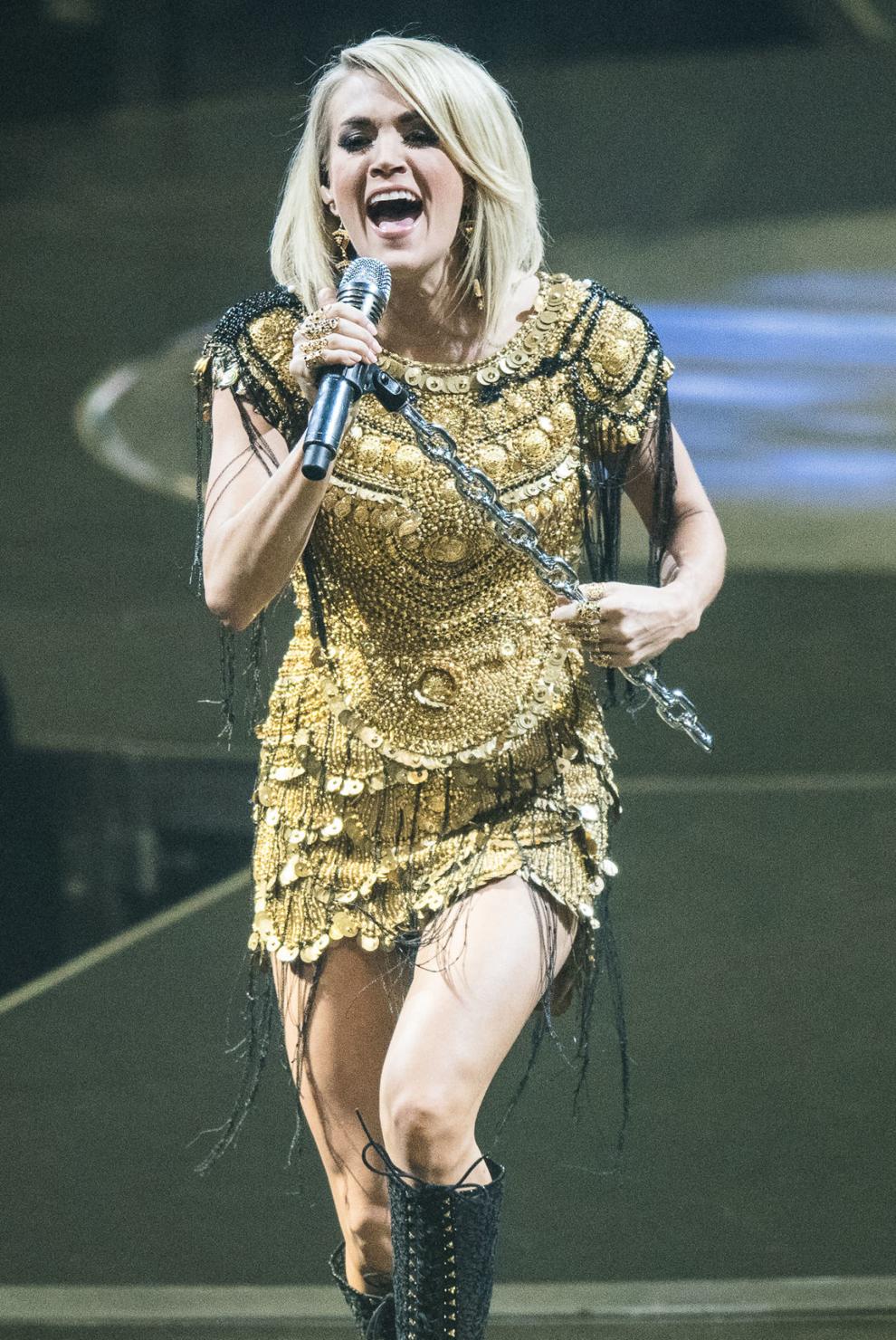 Aug. 18, 2017: Kendrick Lamar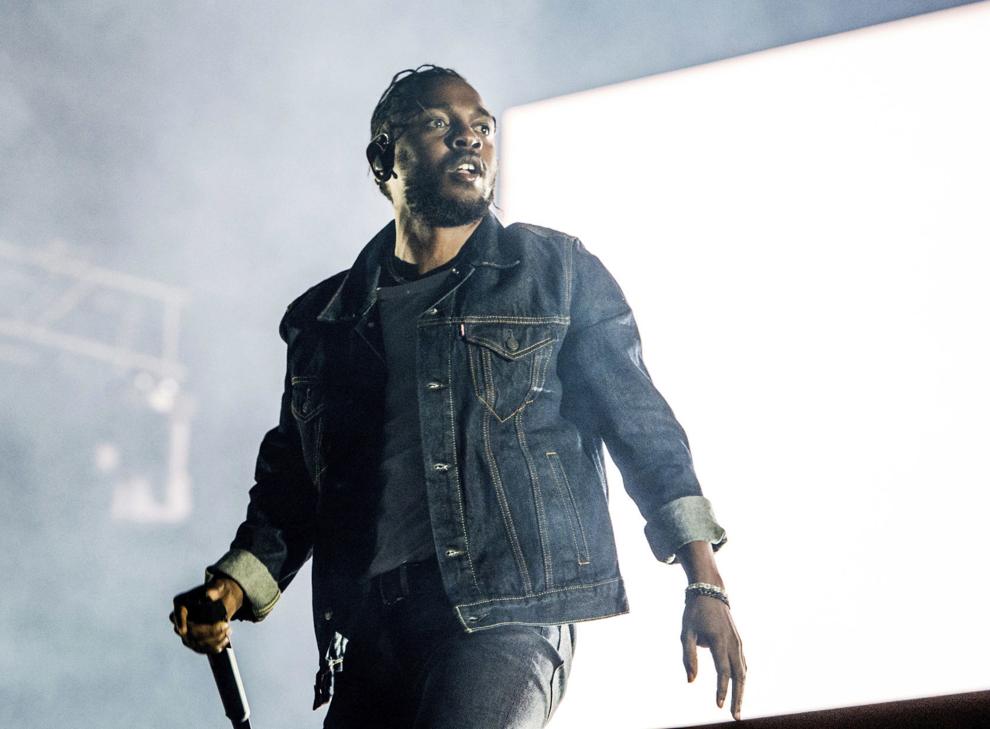 Oct. 20, 2017: Garth Brooks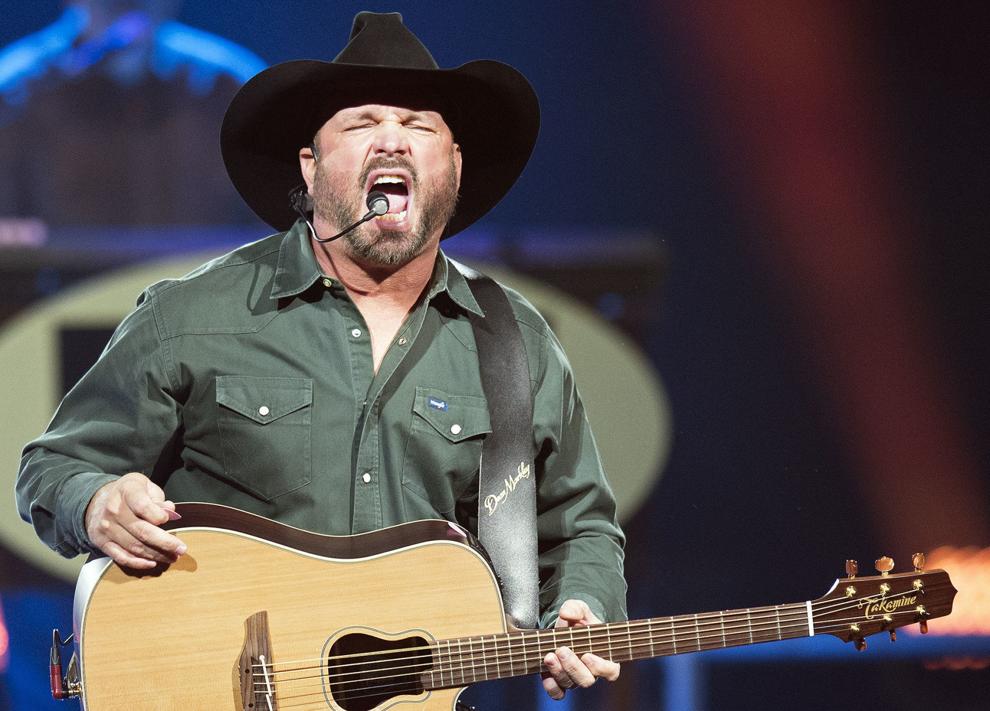 March 24, 2018: Lorde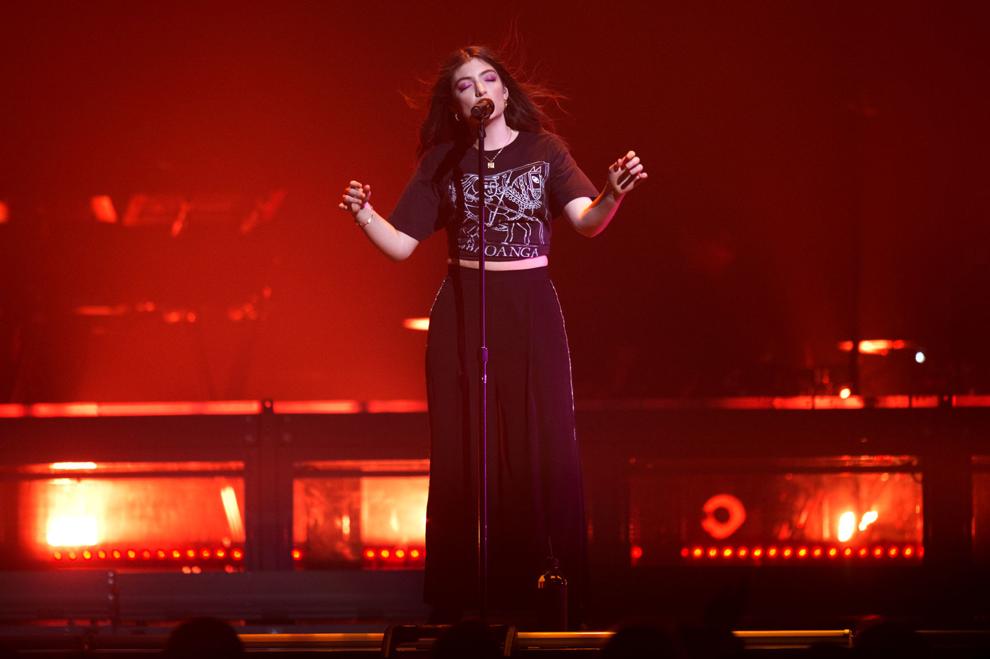 Oct. 2, 2018: Odesza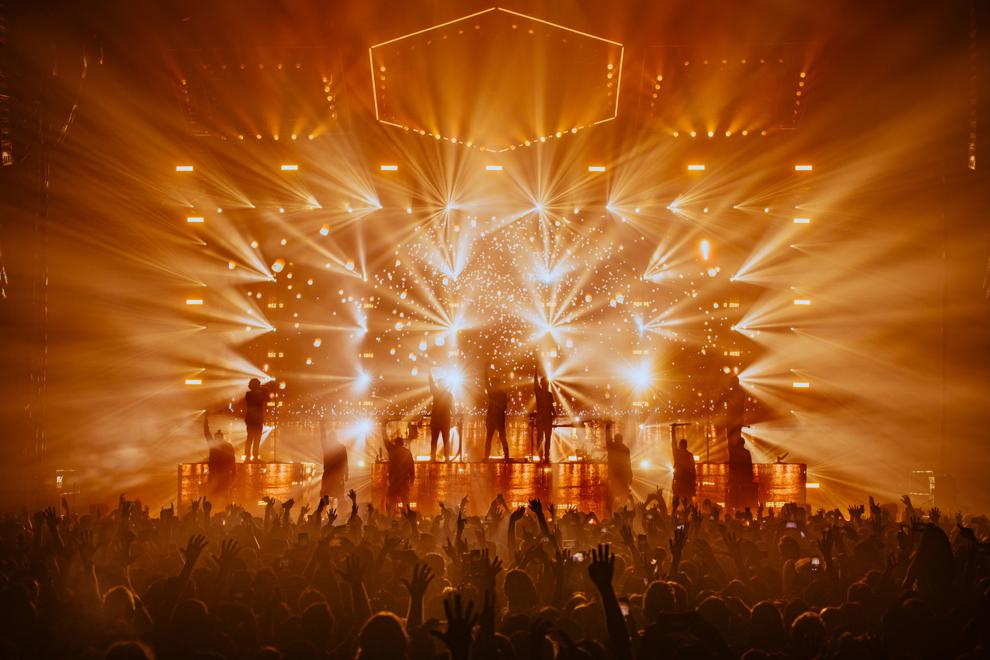 Five great opening acts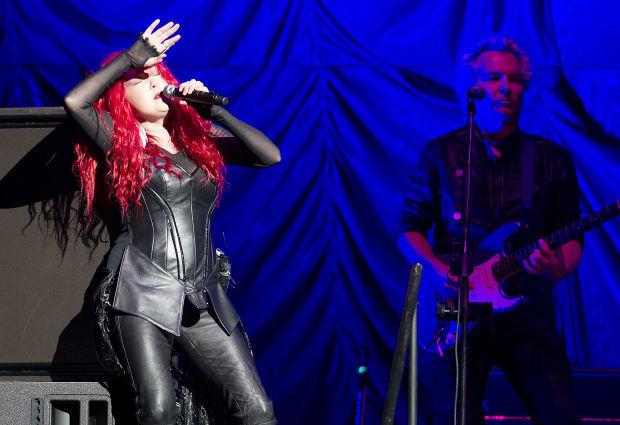 L. Kent Wolgamott's five favorite reviews from 2021
I've chosen my favorite reviews of 2021 -- aimed at telling the year's arts and entertainment story through the biggest events.
Reach the writer at 402-473-7244 or kwolgamott@journalstar.com. On Twitter @KentWolgamott