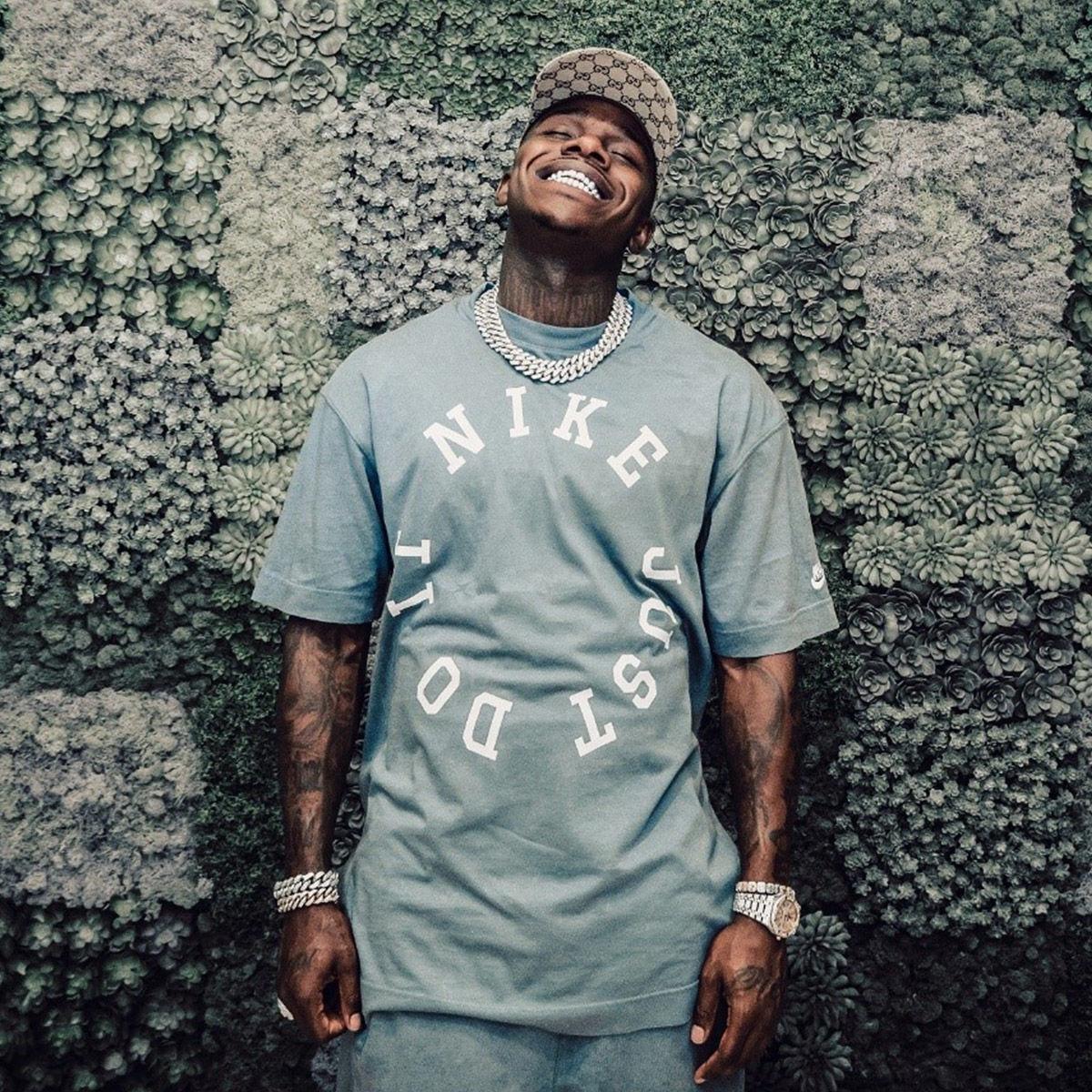 The DaBaby concert went on as scheduled Wednesday at Pinnacle Bank Arena. And with the final two artists, it was quite good, as it displayed the future and the red-hot now of hip-hop.
First up was the engaging 21-year-old Sheck Wes, a ball of energy on stage who had the crowd singing along on his hits and impressively rapping throughout his 40-minute set, especially over audience rhythmic clapping on "Wanted."
Then DJ K.i.D whipped the crowd into a cheering frenzy for headliner DaBaby, who tore onto the stage to his breakthrough hit "Suge."
"We've got Nebraska looking like New York City," DaBaby said, urging the crowd to break out its phones. "We're going to have a lot of viral moments tonight."
Then a quartet of giant dancing dolls came out and the Billion Dollar Baby party was on.
Tearing through songs from his two 2019 albums, DaBaby was as good live as on records,  delivering a rapid-fire assault of words that rolled over the beats.
And he connected with the 6,600 in the sold-out lower arena bowl, generating a mosh pit on the floor and wave in the stands and putting the show on his Instagram live.
Setting up "intro," DaBaby talked about the coronavirus, "where's my mask?"
The pandemic will cause this week's boys state high school basketball tournament to be played without fans.
Wednesday's crowd was almost entirely 30-and-under — the least-vulnerable to the virus — one of the reasons that there was no recommendation to cancel the show.
After the concert, the arena would be cleaned, sanitized and changed over for the basketball tournament, which begins Thursday morning.
"We will be taking steps to prepare the building for basketball Thursday," said arena manager Tom Lorenz. "The health and safety of our guests is a top priority."
The changeover from concert to basketball should have been finished well before 7 a.m., when the Nebraska School Activities Association takes over the space for the three-day tournament.
After Wednesday, there are no concerts set for Pinnacle Bank Arena until April 20, when Cher is slated to return to Lincoln. The events at the arena after this week are: PRCA Xtreme Bulls Challenge and Bronc Riding, March 27-28; Spring Brawl, April 11; and Monster Jam, April 17-18.
Events set for the Lied Center for Performing Arts this weekend will also take place.
"We don't have any events we're currently planning to cancel or reschedule," said Lied Associate Director of Marketing and Patron Development Matthew Boring. "We anticipate 'Super Diamond' (Friday) and 'LSO Goes to Hollywood' (Saturday) will go on as scheduled this weekend."
The Lied will present Michael Londra and Celtic Fire on Tuesday as well.
Latest coronavirus updates in Nebraska
Latest updates on coronavirus in Lincoln and nearby
See the latest news as more coronavirus cases are identified in Nebraska.
Reach the writer at 402-473-7244 or kwolgamott@journalstar.com. On Twitter @KentWolgamott  
Stay up-to-date on what's happening
Receive the latest in local entertainment news in your inbox weekly!