The music venues may come and go, but the Pride of All Nebraska remains.
The Cornhusker Marching Band, which has its origins in a small ROTC band founded at the University of Nebraska-Lincoln in 1879, will once again play a significant role around town on home game weekends this fall.
Although one of the sites where they hosted their Friday night pregame routines — Blue Blood Brewery — closed earlier this year, the band will play on.
It was announced Thursday that one of UNL's three pep band will play Friday nights at the Railyard. The Hail Varsity Railyard Band will make its debut on Friday.
"We're excited to have the Pride of All Nebraska here in the Railyard for two performances each home game Friday," said Chris Gorman, Director of Operations and Sports Marketing for Hurrdat and Hail Varsity. "We want this to be a special place for Cornhusker fans from all over the country."
The band's home game schedule, which begins Friday night, will remain similar to years past:
7 p.m. and 8 p.m.: Misty's Steakhouse and Lounge
The UNL Pep Band will conduct two performances at Bob Devaney's favorite steakhouse, located at 63rd Street and Havelock Avenue.
Pep band members also appear at the Nebraska Alumni Association's Football Friday events hosted at the Wick Alumni Center. The family-oriented events are free and open to the public.
On gameday
The band's day shifts depending on when the game is scheduled to begin, but typically the band will begin its rituals five hours before kickoff and continue past the final down.
5 1/2 hours before an afternoon or evening kickoff, 4 1/2 hours before an 11 a.m. kickoff — The band conducts a full rehearsal, which is open to the public. To watch rehearsal, fans are asked to enter Gate 3 on the southwest side of Memorial Stadium. The clear-bag policy is in effect. After rehearsal concludes, fans will be asked to leave as quickly as possible.
2 1/2 hours before kickoff — The band plays the Unity Walk on the east side of Memorial Stadium.
You have free articles remaining.
1 hour, 45 minutes before kickoff — Uniform inspection.
1 1/2 hours before kickoff — The percussion section begins its warm-up.
1 hour before kickoff — The band warms up outside the Westbrook Music Building south of Memorial Stadium and plays through its show music at an outdoor concert.
45 minutes before kickoff — The band marches to Memorial Stadium.
22 minutes before kickoff — The band performs its pregame routine.
The routine
"The Star-Spangled Banner"
"March of the Cornhuskers"
Prep time
The 300-member band practices every weekday from 7:30-8:20 a.m. There was a weeklong band camp the week before fall semester began.
Photos: Cornhusker Marching Band since 2001
2001 band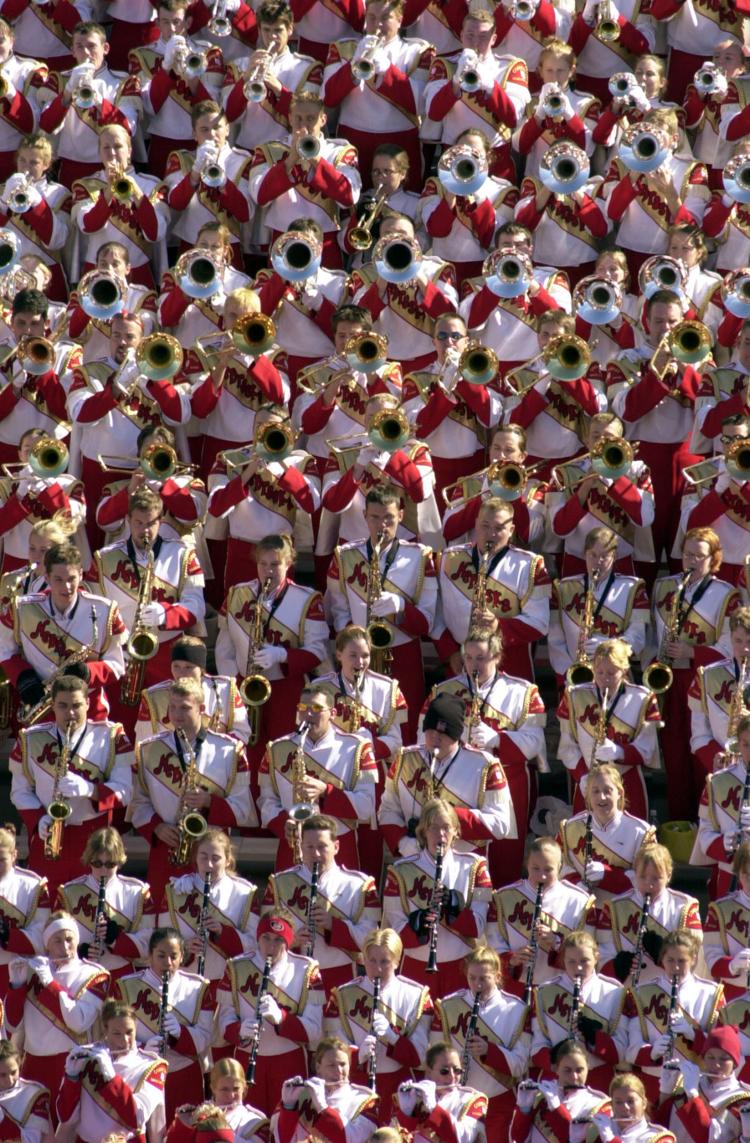 2001 band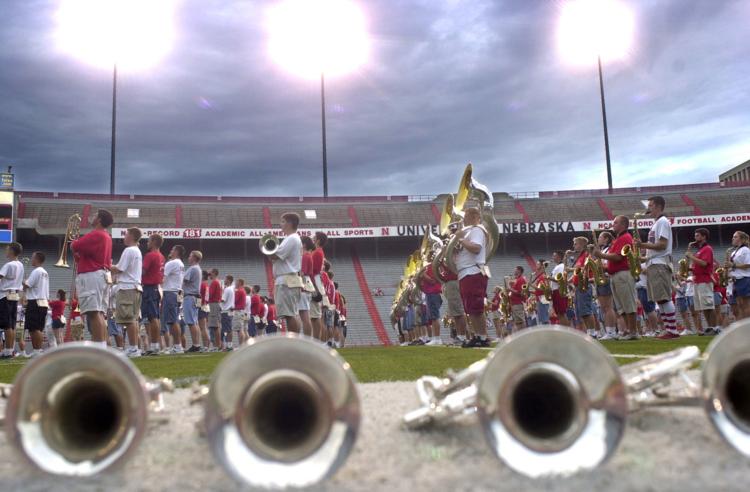 2002 band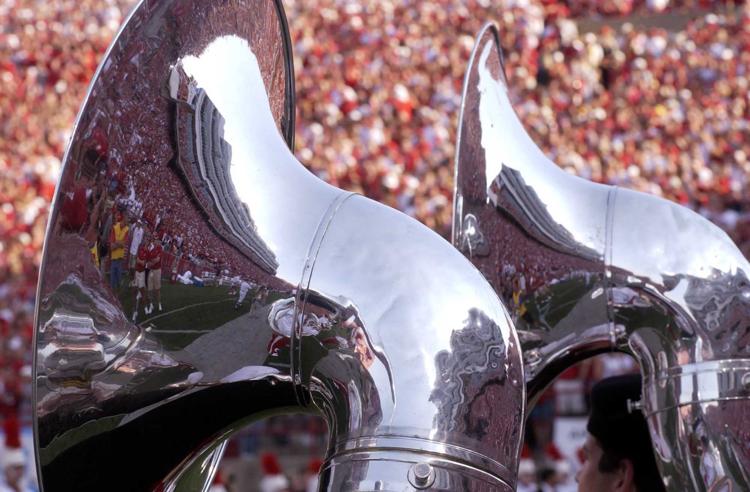 2003 band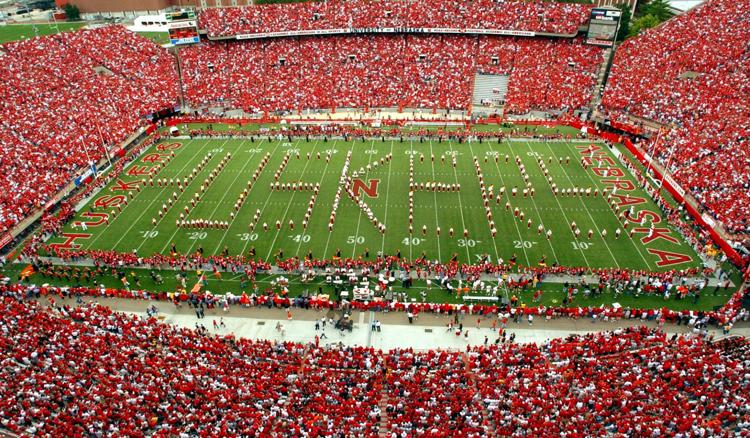 2003 band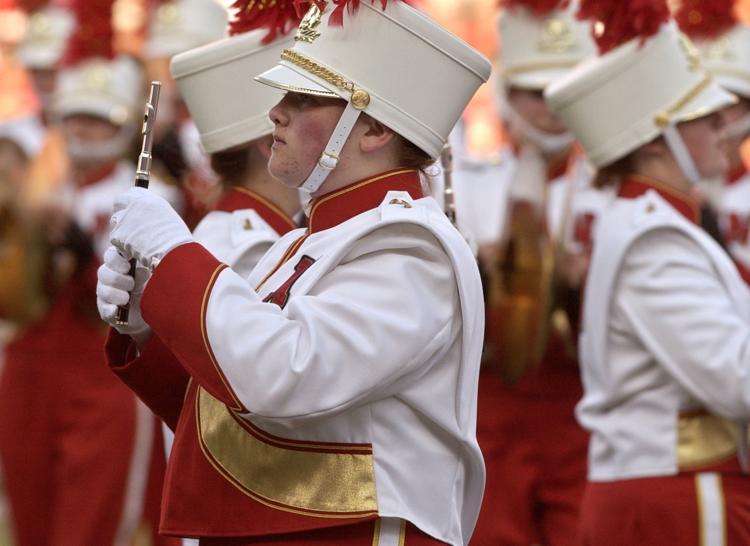 2004 band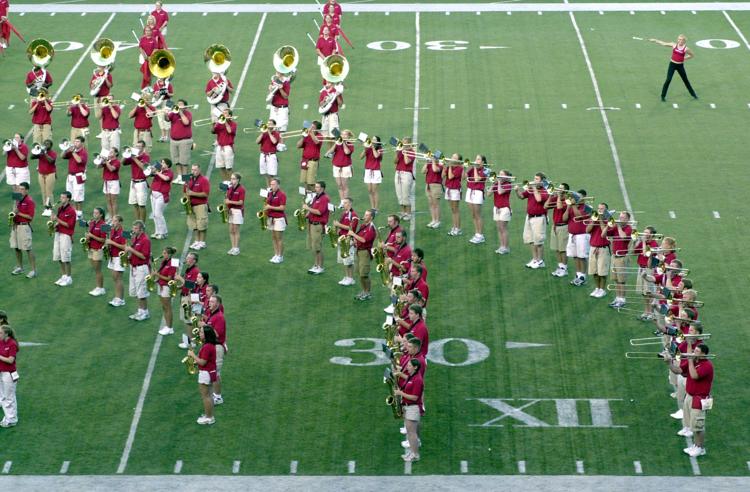 2006 band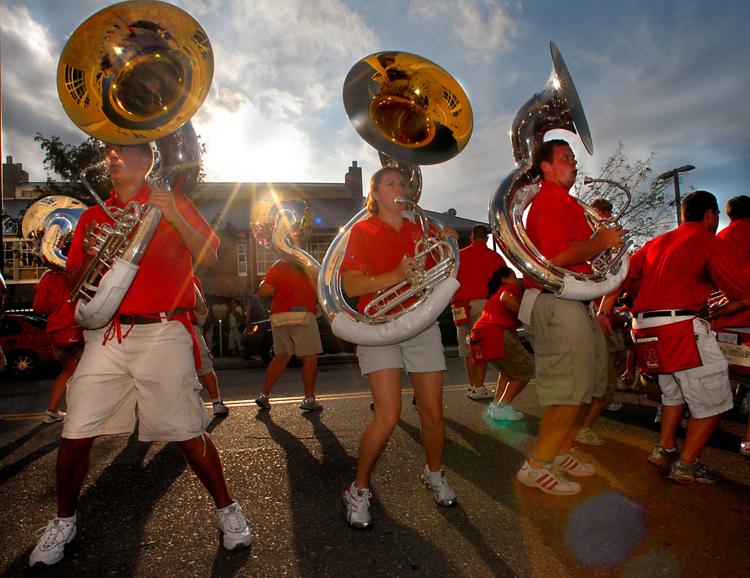 2009 band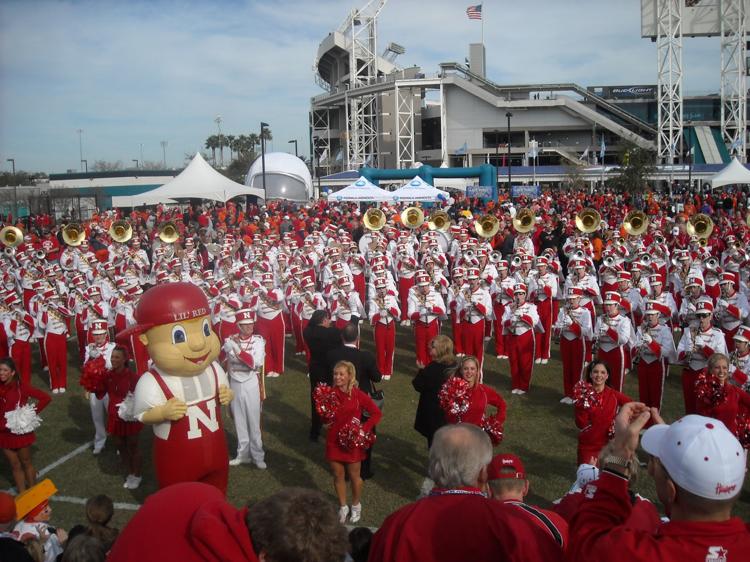 2010 band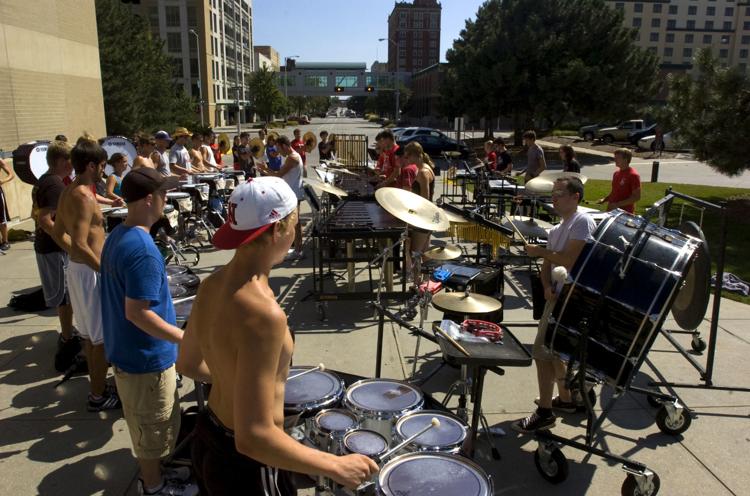 2013 band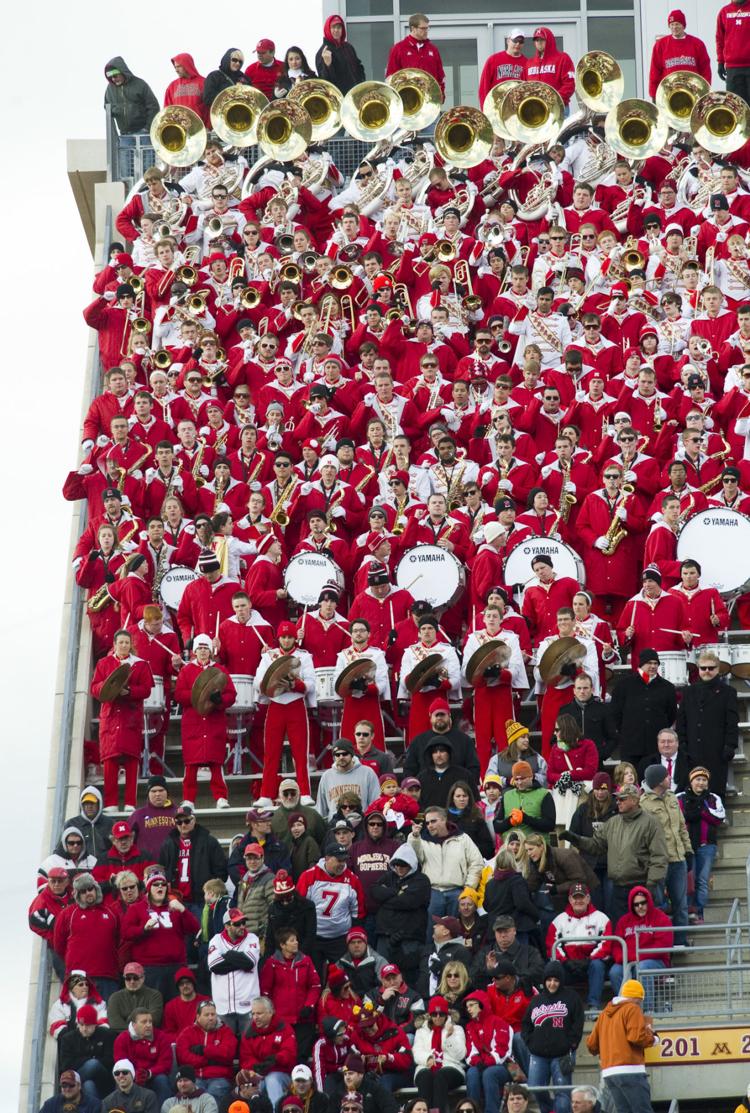 2014 band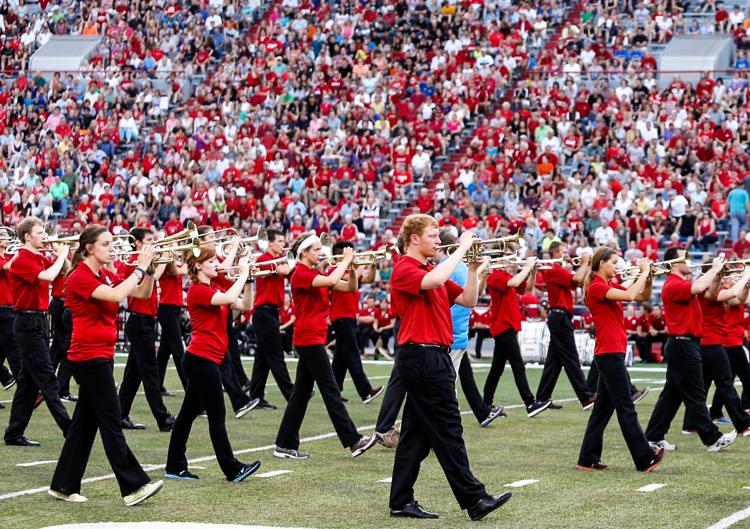 2015 band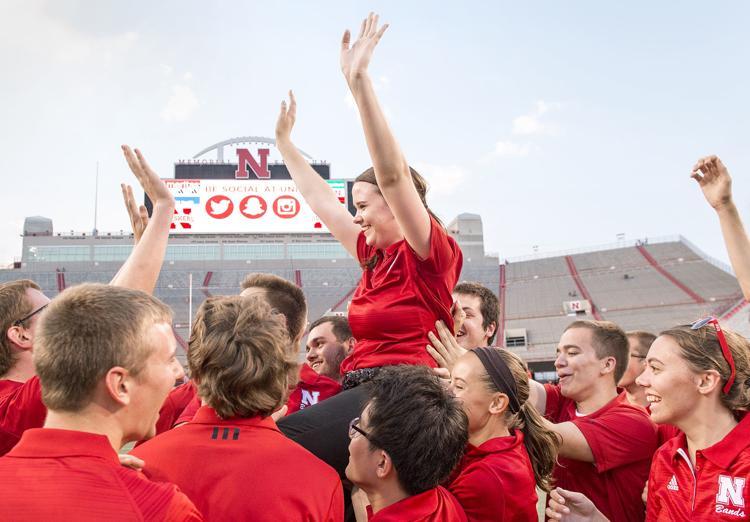 2016 band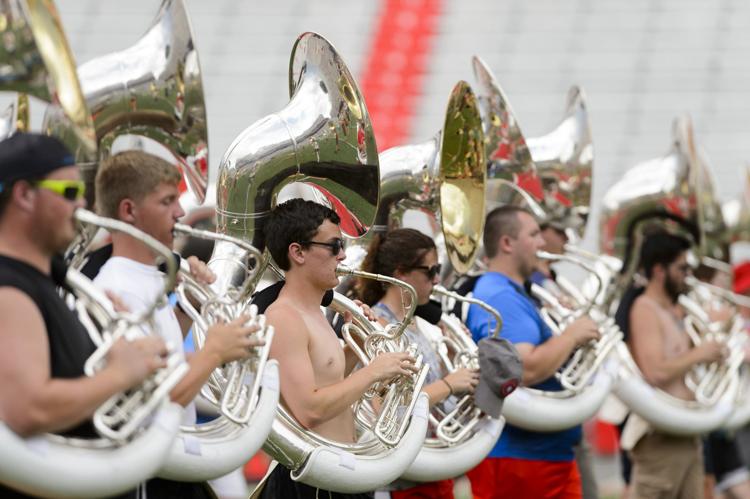 2017 band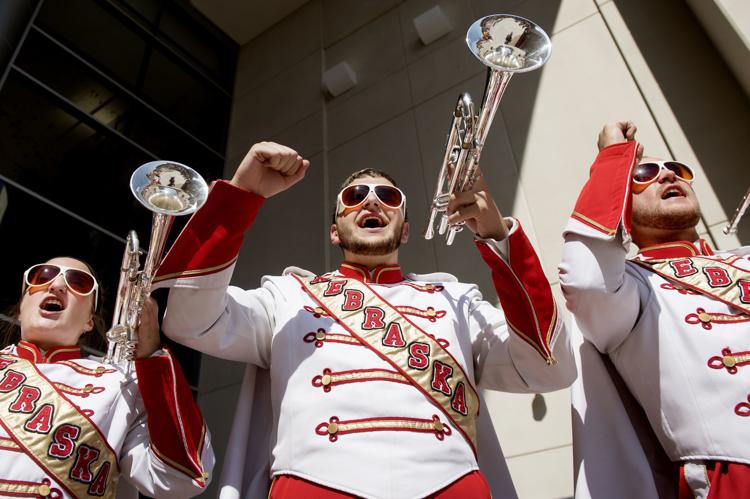 2017 band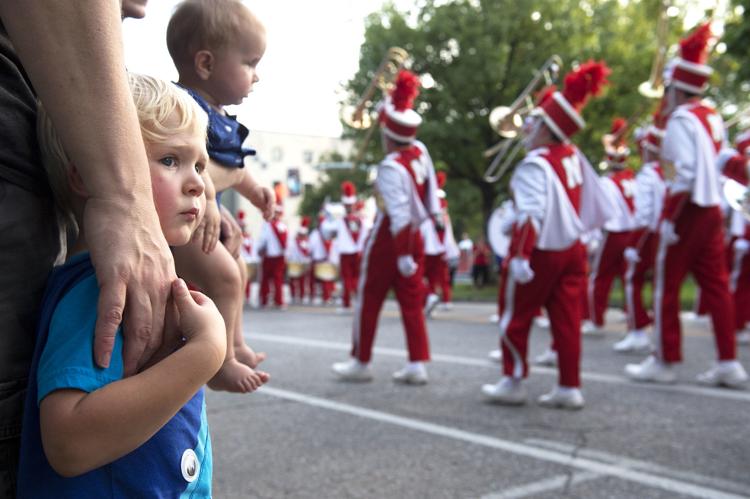 Cornhusker Marching Band tryouts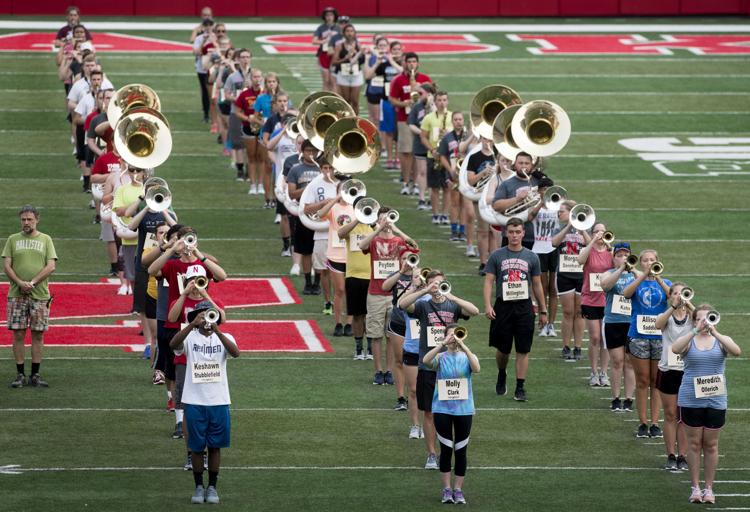 Cornhusker Marching Band tryouts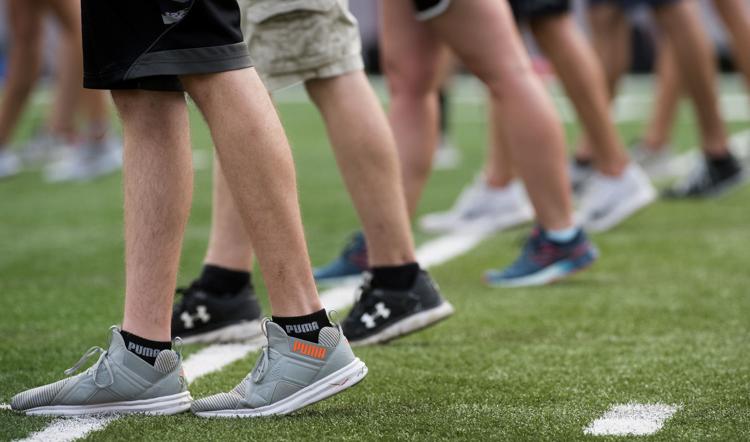 Cornhusker Marching Band tryouts
Cornhusker Marching Band tryouts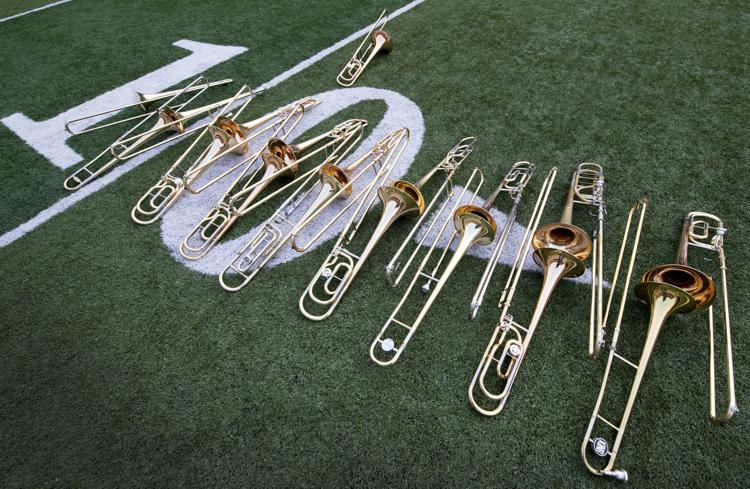 Cornhusker Marching Band tryouts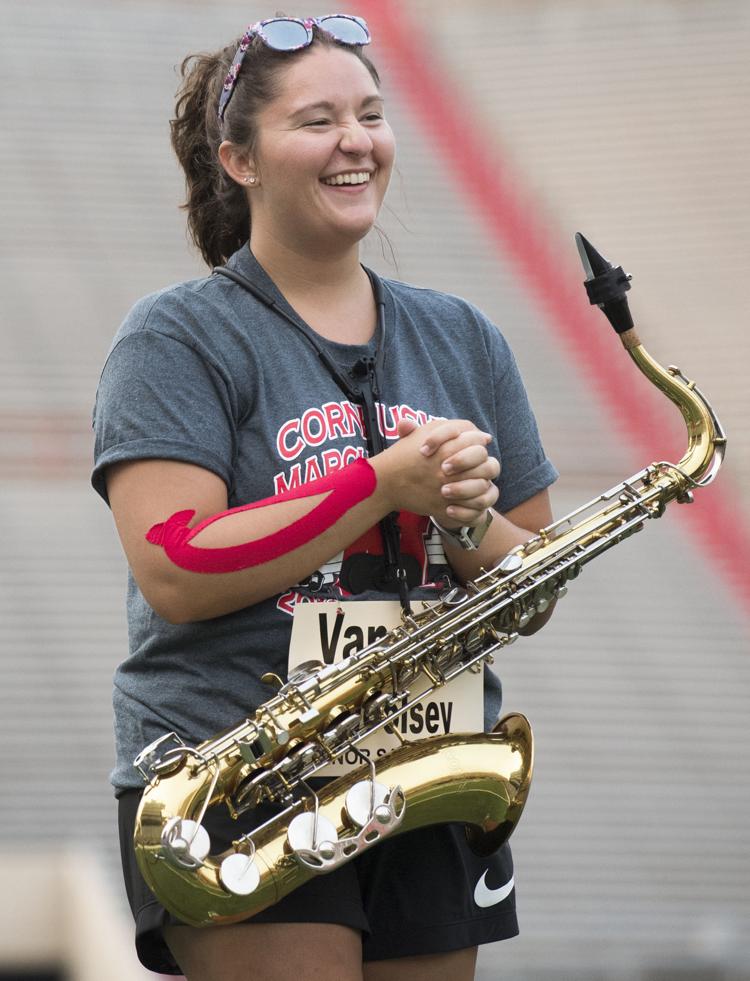 Cornhusker Marching Band tryouts