How many shows are too many shows?
That's seemingly an odd question to ask in the middle of the coronavirus pandemic that has shut down concerts since March. But it's a question that promoters and venues have to ponder as they start lining up concerts for next year.
"I think there's a lot of pent-up demand, and everybody wants to get back on the road," said Tom Lorenz, Pinnacle Bank Arena general manager. "Beyond the things we have returning (that had been set for 2020) and new holds, there's a lot of stuff that will fill our days."
There are about a dozen "holds," dates reserved for 2021 arena concerts, and close to 20 for Pinewood Bowl, Lorenz said.
Those holds don't include the 2020 shows that have been rescheduled or will be in the next few months. That list includes concerts by Brantley Gilbert, Kane Brown, Maroon 5, Chris Stapleton, the Goo Goo Dolls, Chicago, Cher and Elton John, all of which are likely to set new dates soon.
If all the holds turn into booked concerts — unlikely but possible — Lincoln would have more than 30 major concerts for a year that won't begin until April at the earliest and could get congested with as many as 10 shows in a month during the summer.
That could "burn out the market," putting on more shows than there are buyers for the tickets. But, Lorenz said, he doesn't think that will happen for multiple reasons.
"There's always a chance you could book too many shows," he said. "The positive thing is, a large number of shows that will play here next year have already sold a lot of tickets. Those people have already spent the money and are hanging onto their tickets, so those aren't new sales."
Secondly, and critically important, the shows already scheduled and to be confirmed in upcoming weeks span genres. The audiences for, say, Maroon 5 and Chris Stapleton don't overlap.
The same will be true for the possible pop and metal, classic rock and new country, indie rock, Christian music and Americana shows that are likely to be booked for next year.
Because of that variation, the classic rock audience, for example, will have only four or five shows to choose from, the country audience the same and so on.
The Lincoln market has shown it will support that number of shows in a given genre in the last few years and can be counted on to do so again, Lorenz said.
Finally, the pandemic itself will push people to concerts as soon as they become available.
"I think people have realized, after the last year how much entertainment and getting together with people to see a show means to them," Lorenz said. "We're hearing they want to come back to concerts as soon as it's safe, and, for some, they're not really worried about what the concert is."
The return of concerts remains complicated by the pandemic and the restrictions on audience size from state to state.
With no vaccine yet available, it's uncertain whether tours will be able to go out in the spring or if the resumption of concerts will be delayed to summer or fall.
"As the pandemic has continued, we've seen shows rescheduled for a second and third time," Lorenz said. "We think we have a pretty good handle on them now and when they're coming back. That, we've learned, could change at any time. But we're flexible."
Some of the tours that have made holds for next year could find it difficult to go out because the pandemic has devastated the concert industry.
"A lot of production companies have folded," Lorenz said. "There's going to be a scramble for production, a scramble for buses, a scramble for staff. Someone will lose out and not be able to go out when they want to."
Regardless of the date of the return or the artists that wind up getting booked for concerts here, the potential for a long run of concerts means the next couple of years could be pretty fun, Lorenz said. "We'll need it after sitting out for a year."
Scenes from the pandemic
Finals week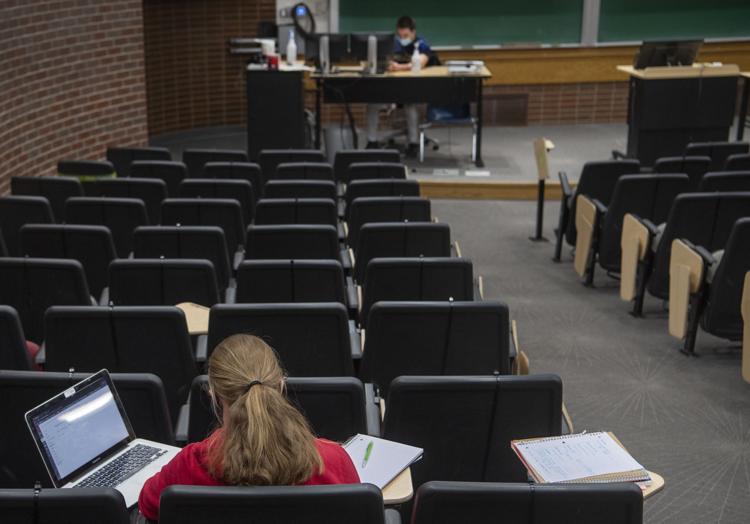 Co-teaching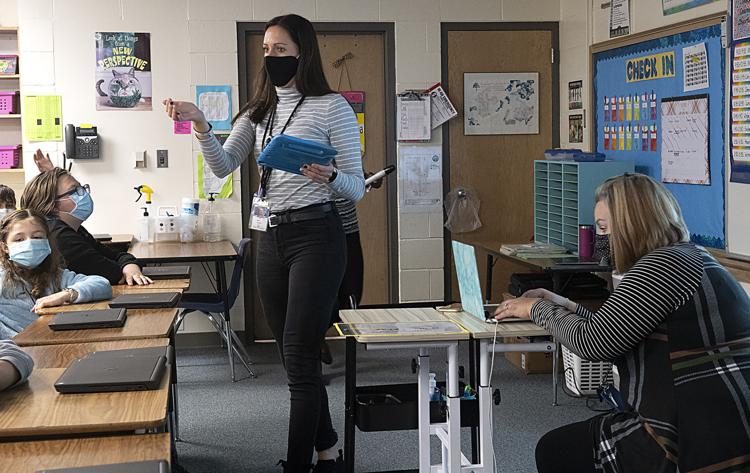 City Council distancing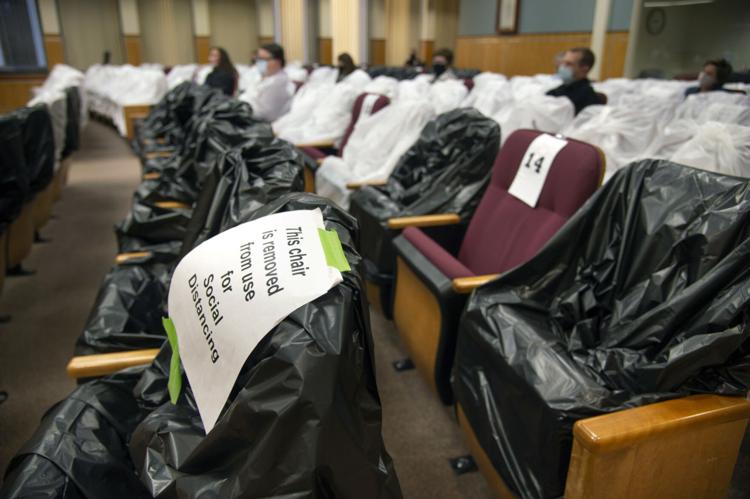 Gameday empty Saturday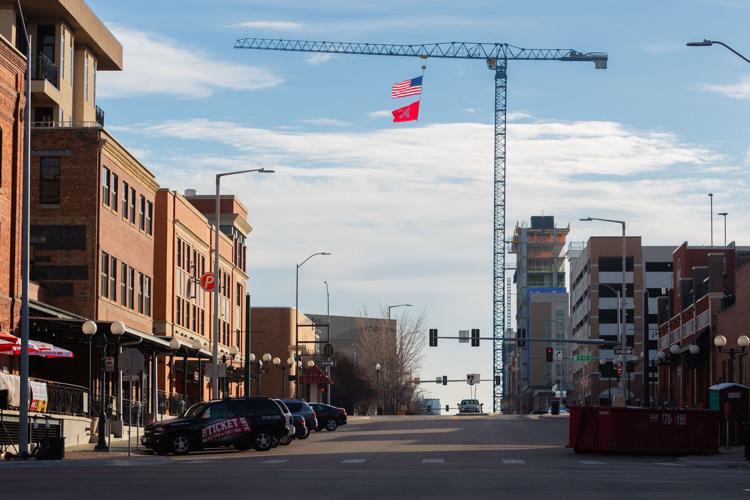 Thank you Bryan West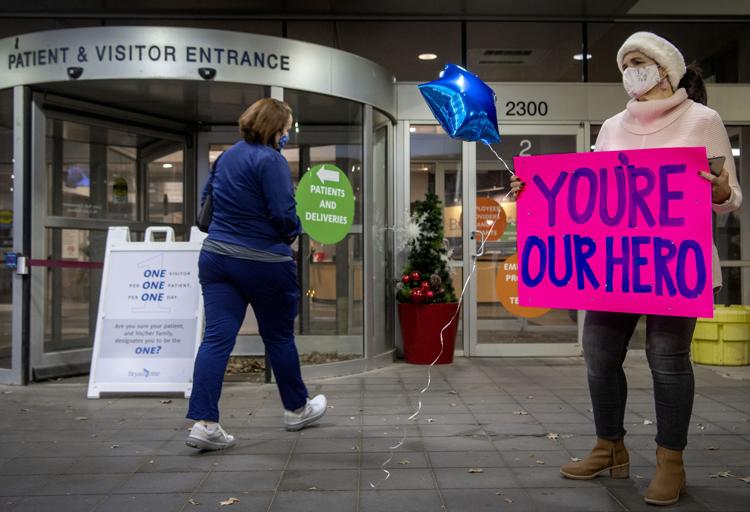 No fans allowed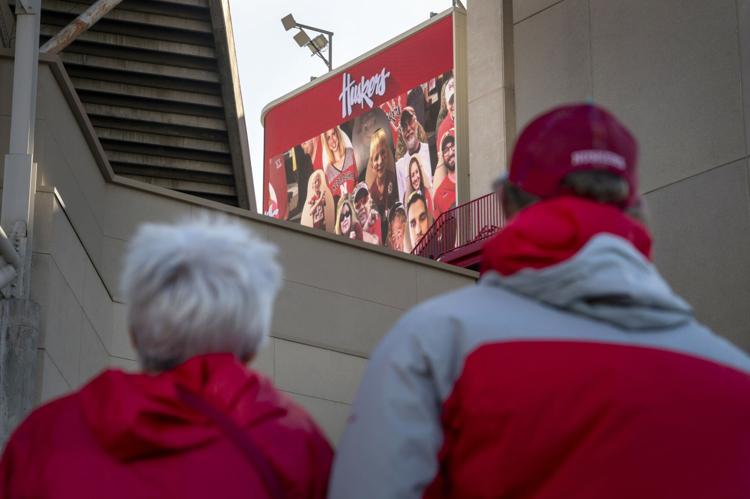 Husker cutouts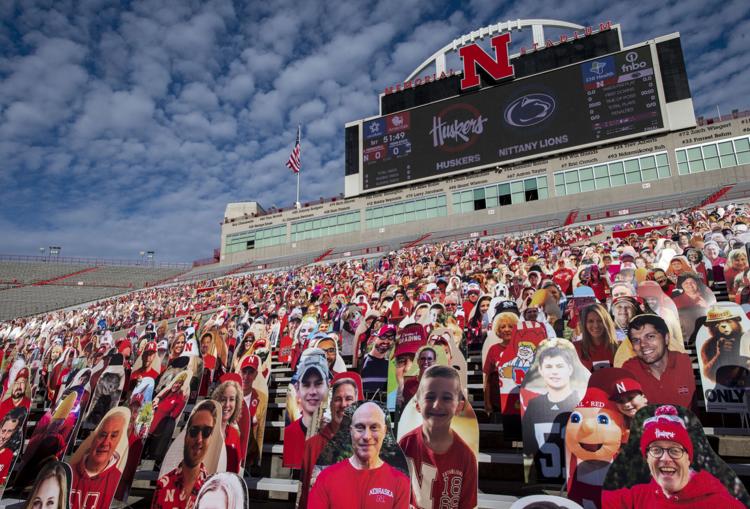 Arena cleaning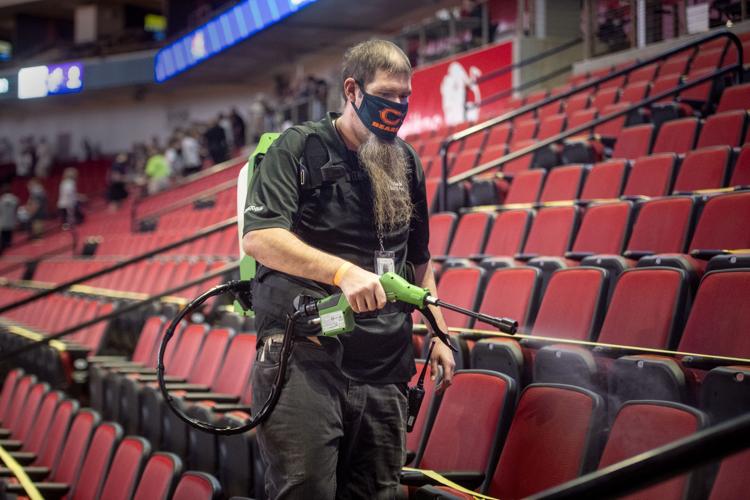 Volleyball social distancing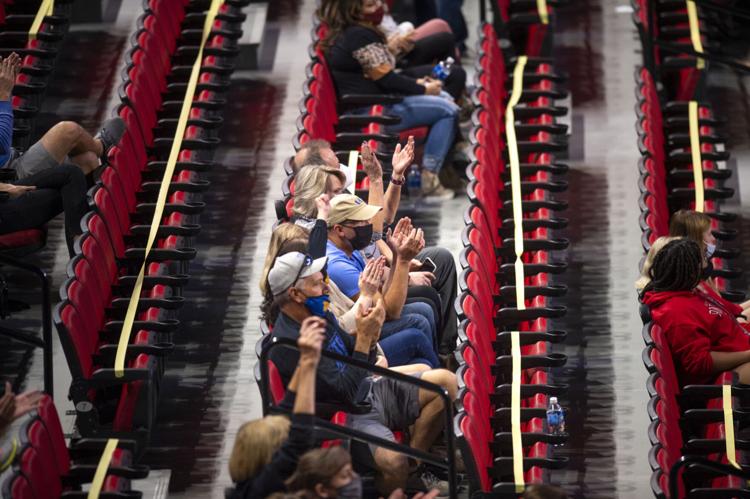 Skeleton signs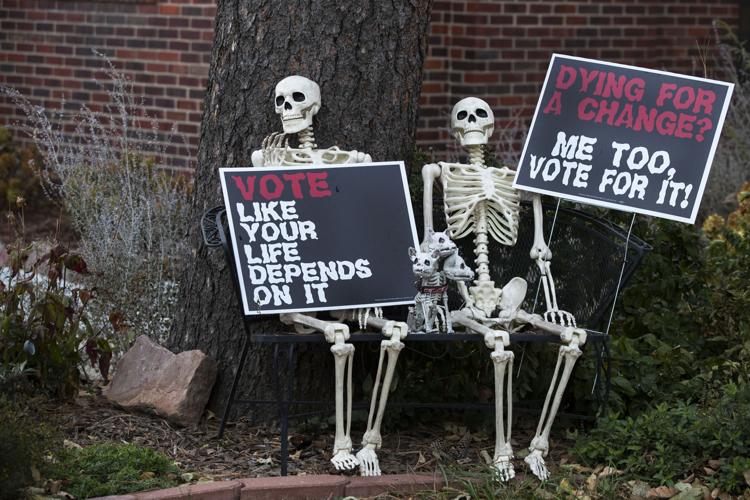 Boo at the Zoo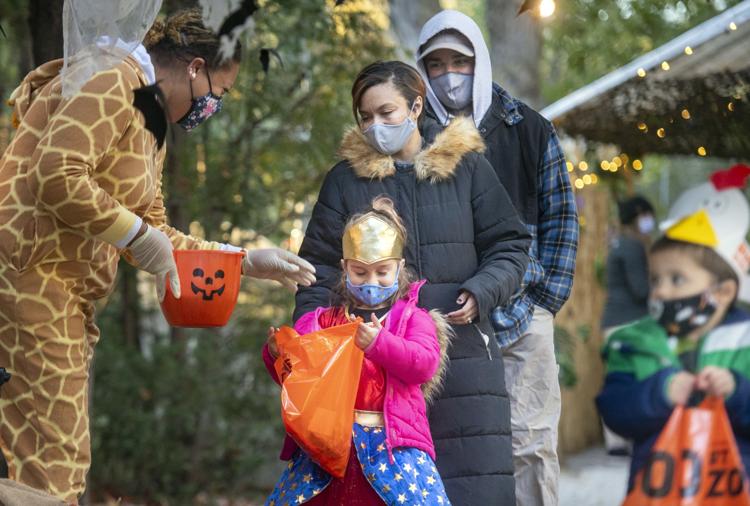 Football Saturday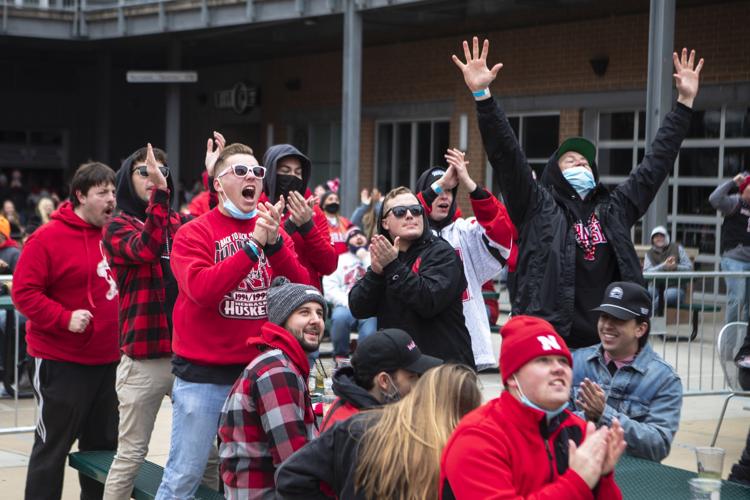 YMCA closed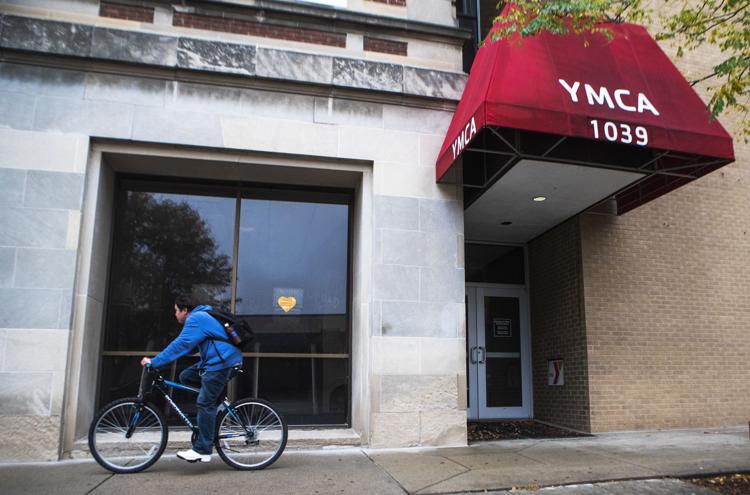 Downtown mask art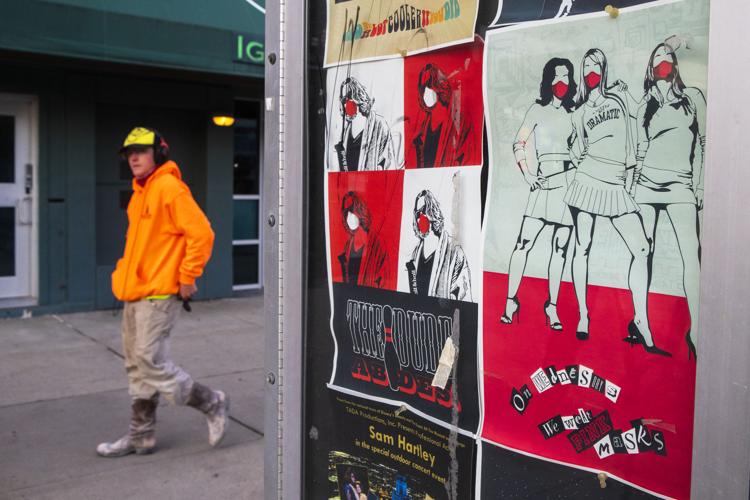 Marching band competition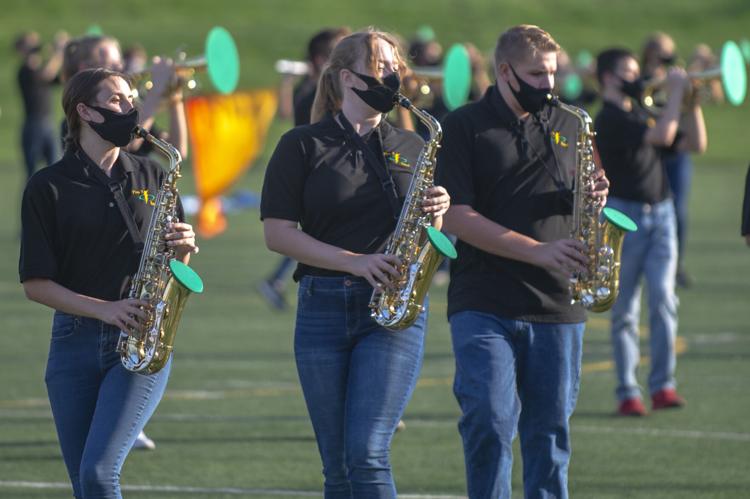 Outdoor seating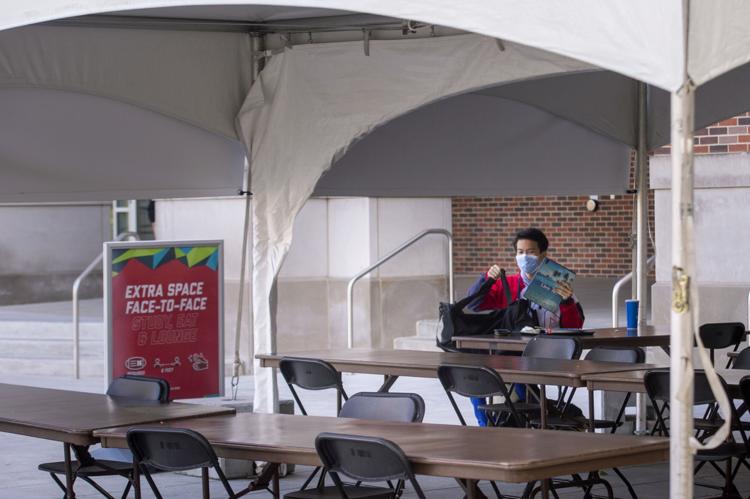 East Campus proposed budget cuts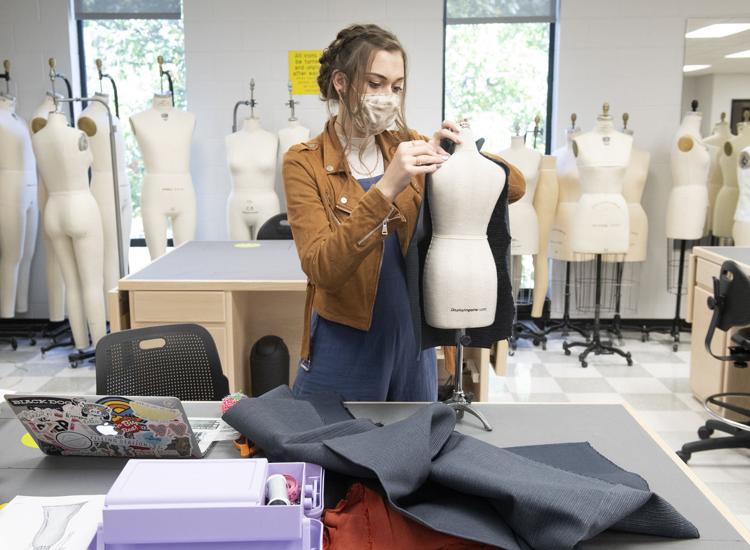 Flu shots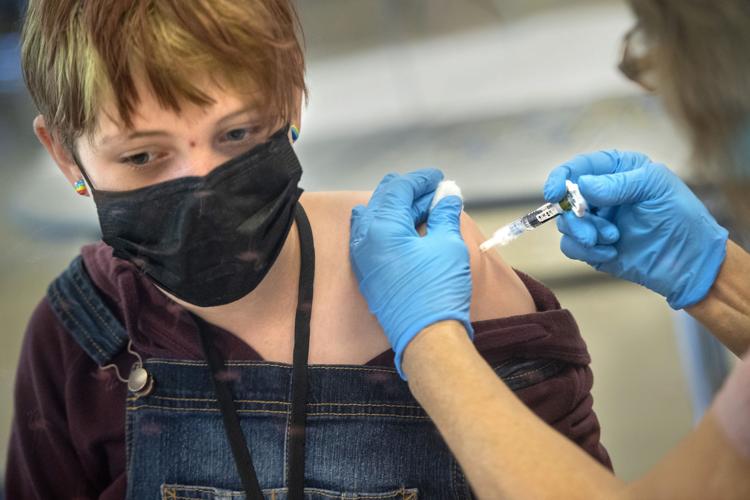 Coronavirus Bible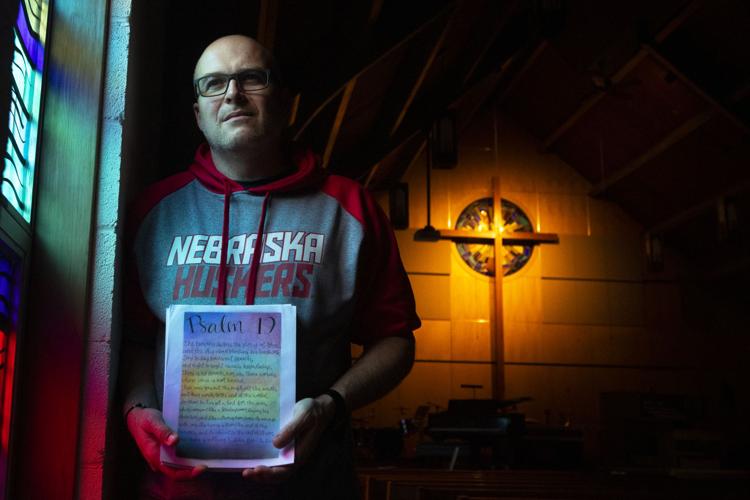 Anti-mask rally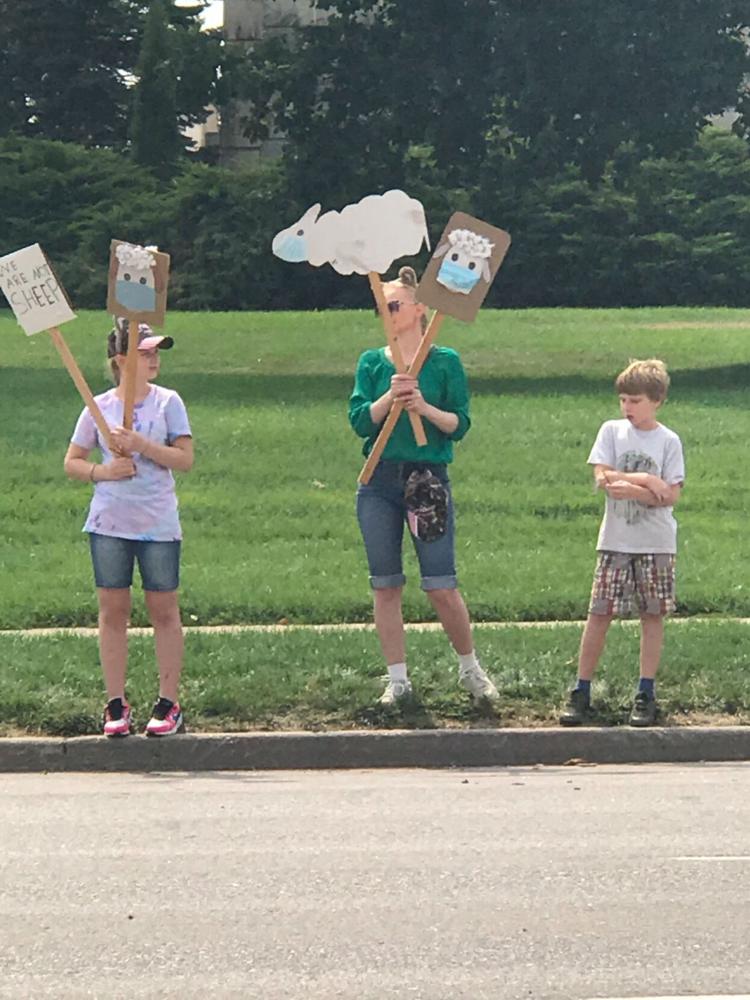 No Football Saturday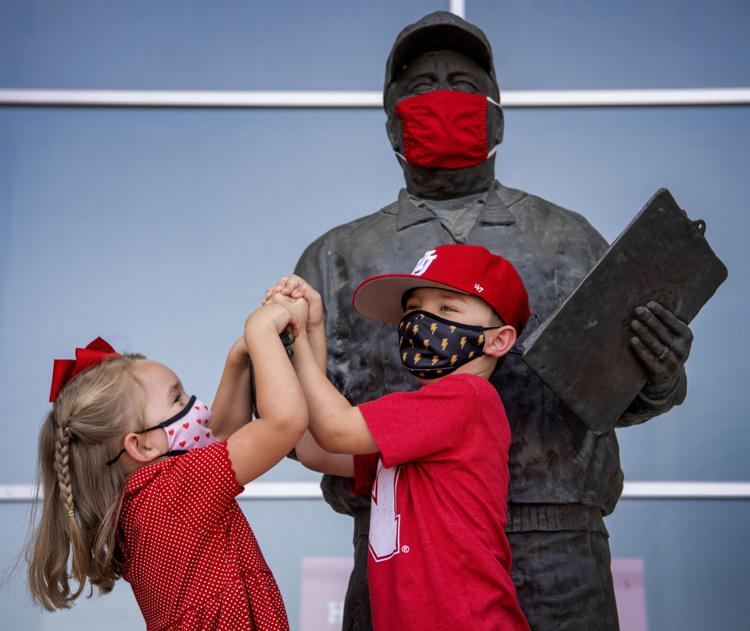 DMV lines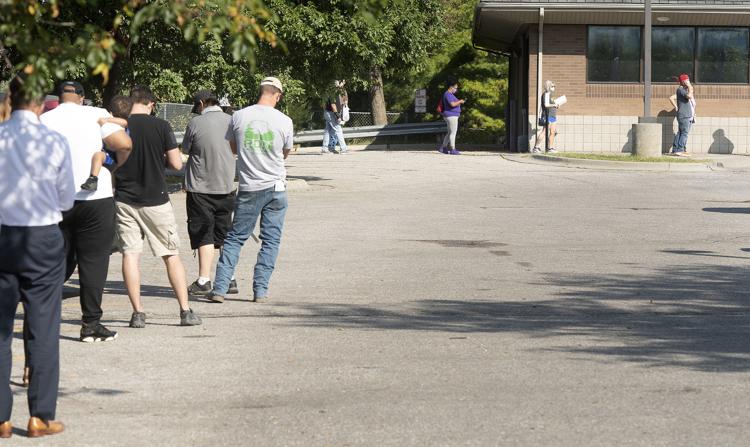 UNL in-person class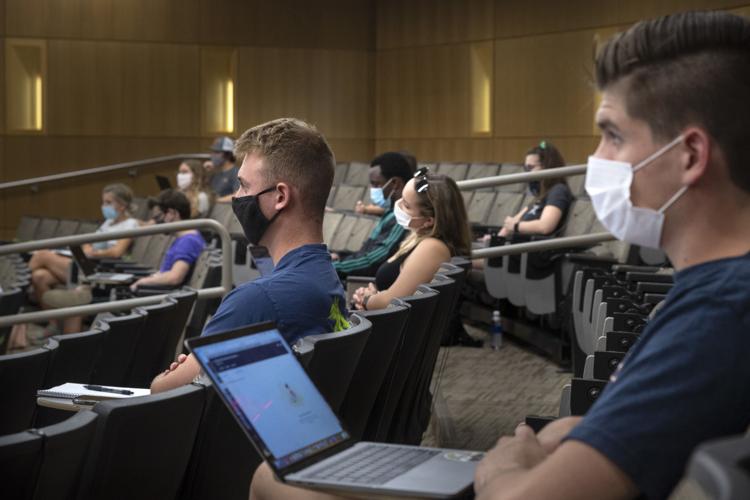 Iguana's Pub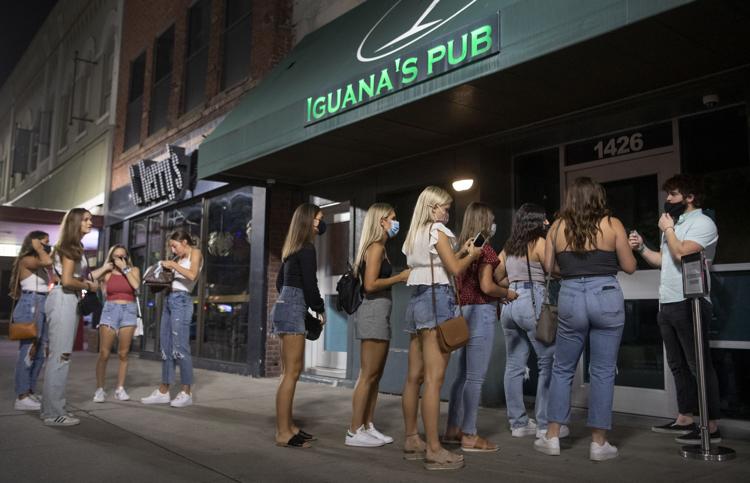 Farmers Market influencers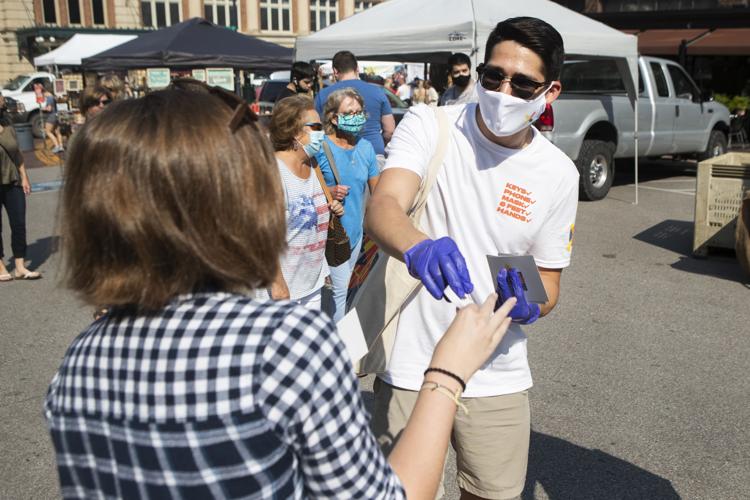 Remote learning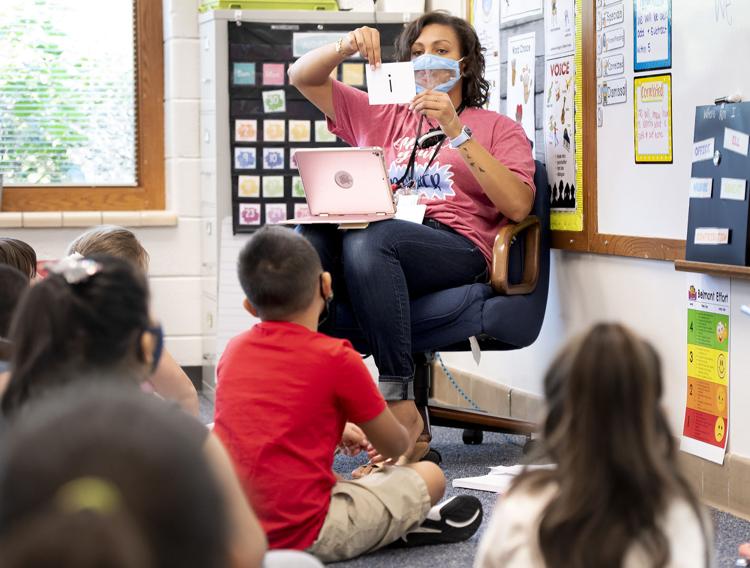 Weeping Water vs. Fillmore Central/Exeter-Milligan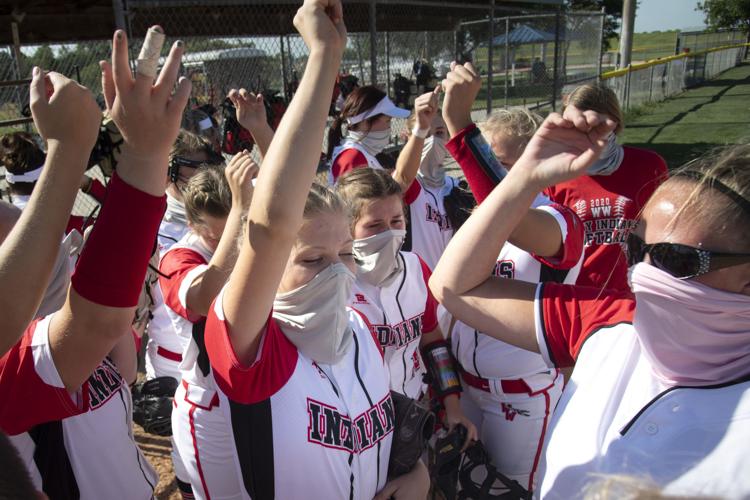 City Council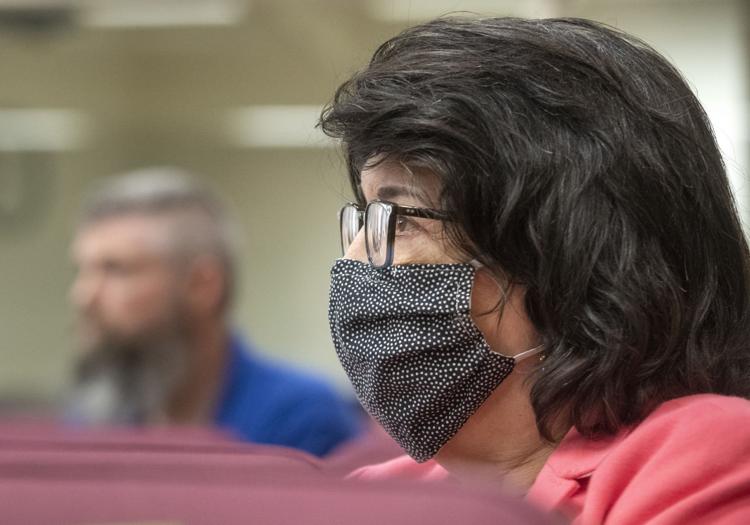 First day of middle school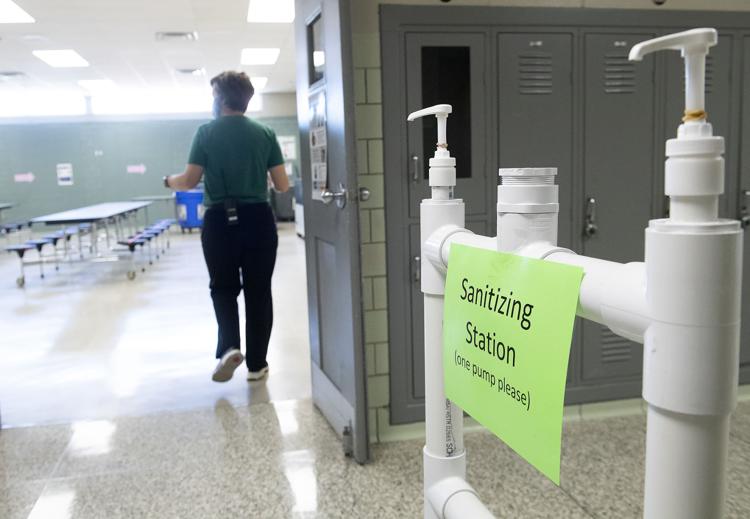 Ukulele Class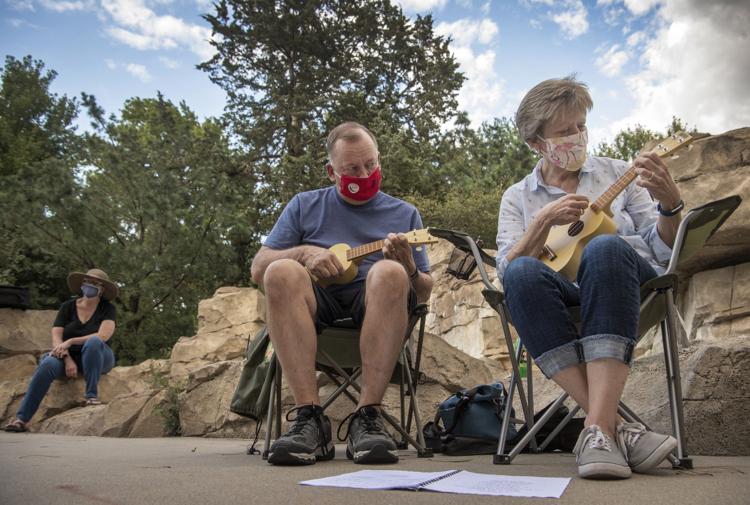 First day of school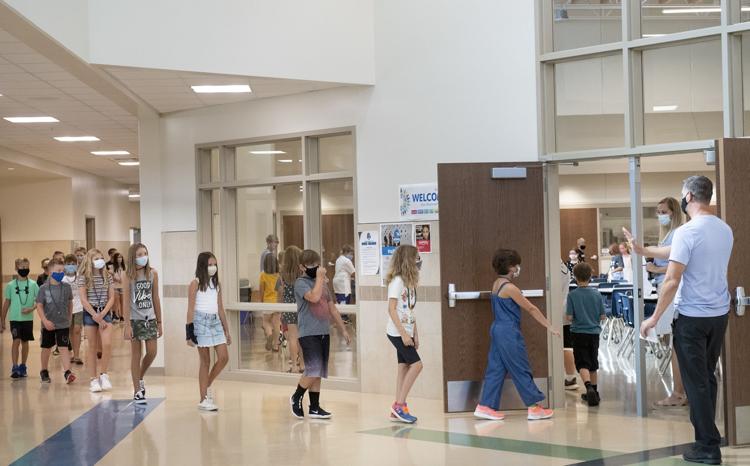 Pius X volleyball practice
Madsen's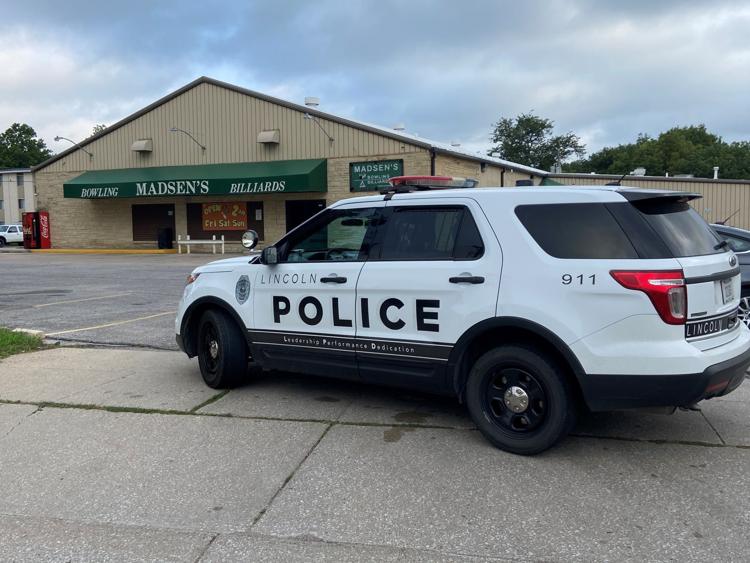 Flower shop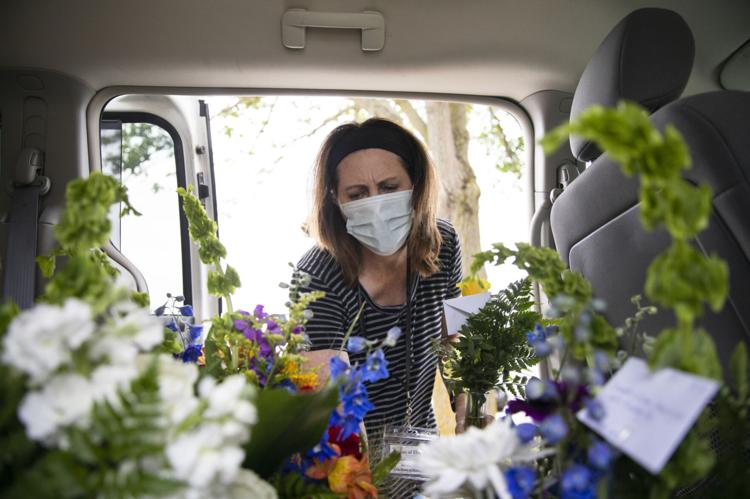 City Council BLM protest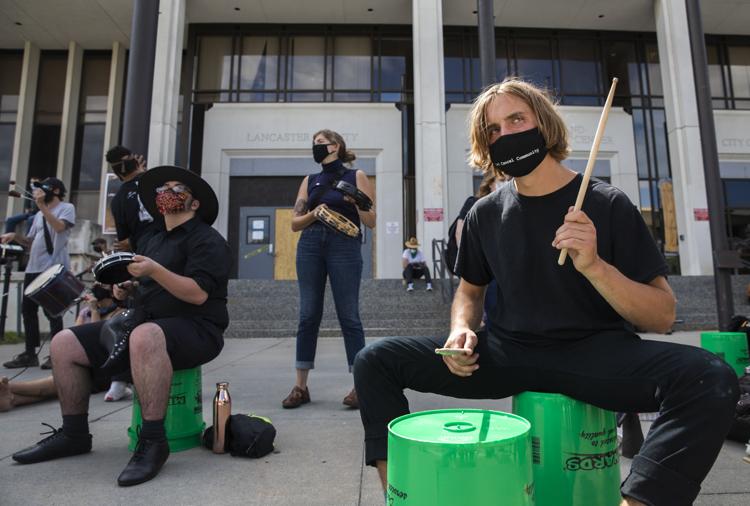 LPS Protest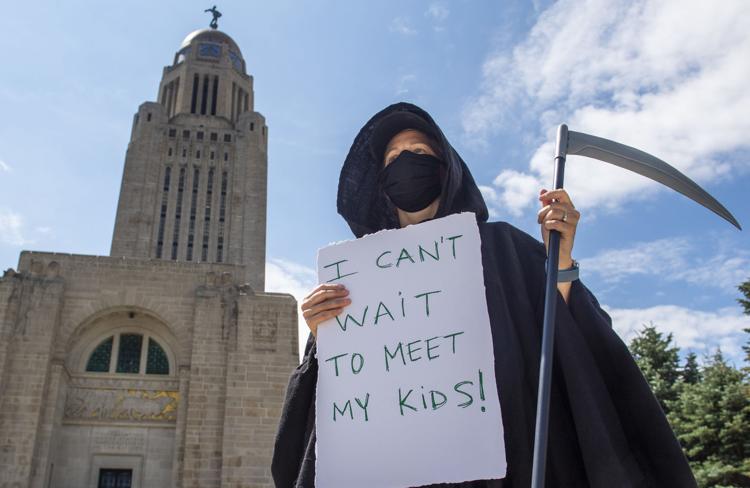 Beach Boys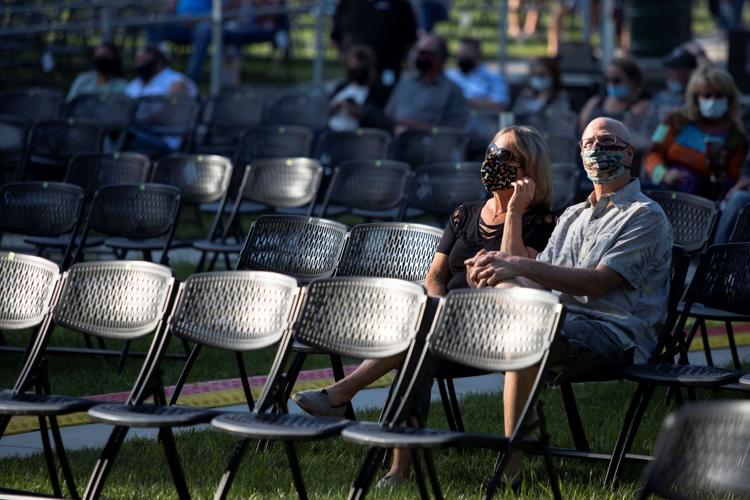 Rally and hearing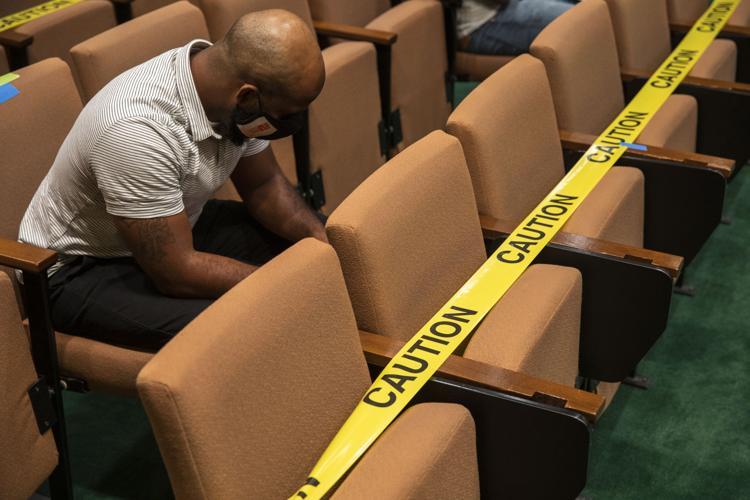 Lancaster County Super Fair
LPS board meeting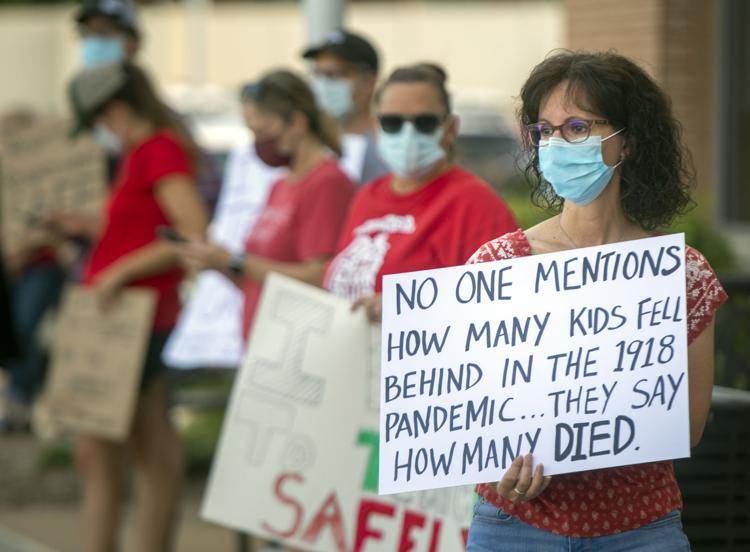 Meatpacking workers rally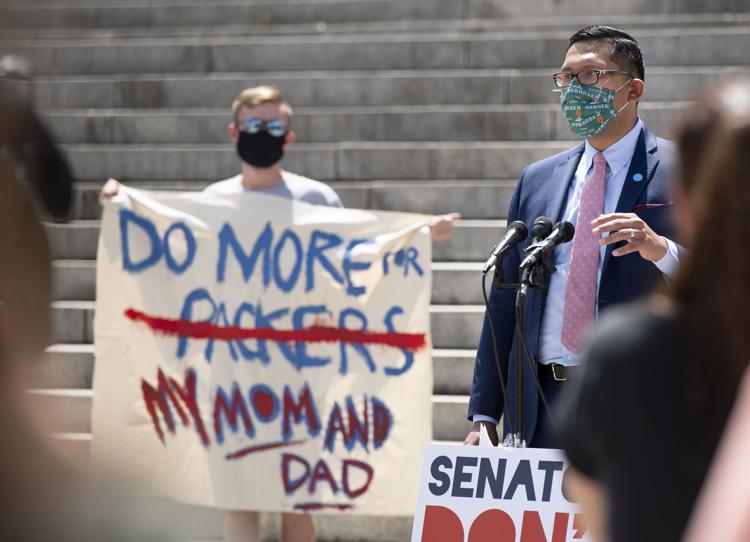 Legislature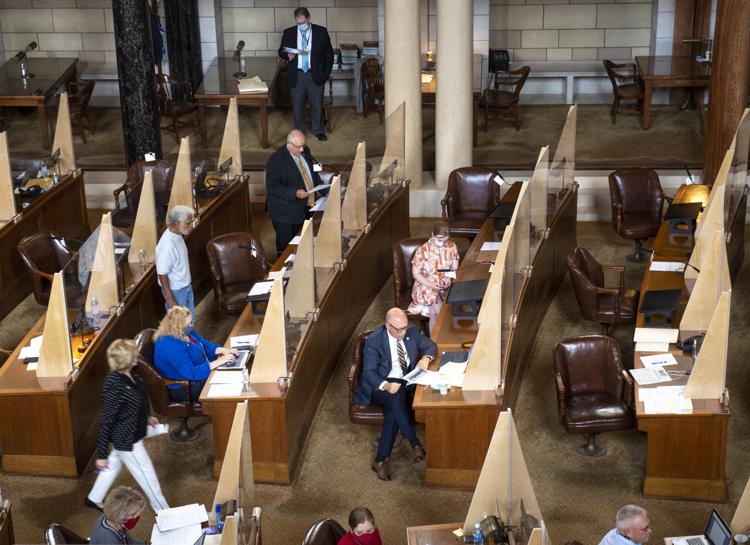 Lincoln Northeast graduation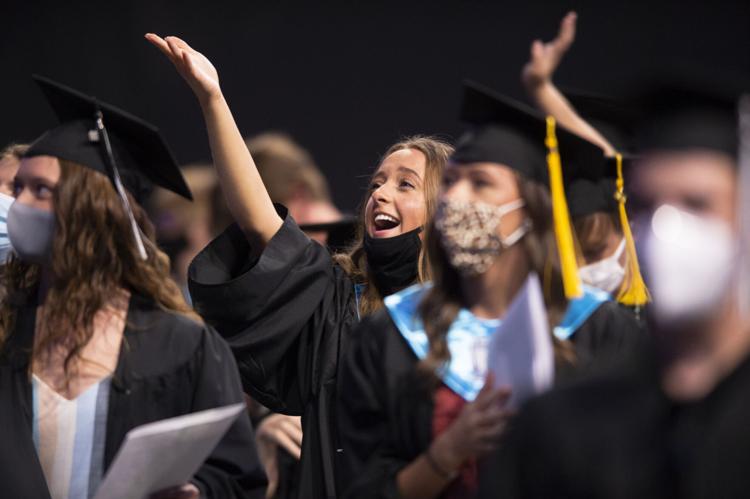 Gov. Ricketts address Legislature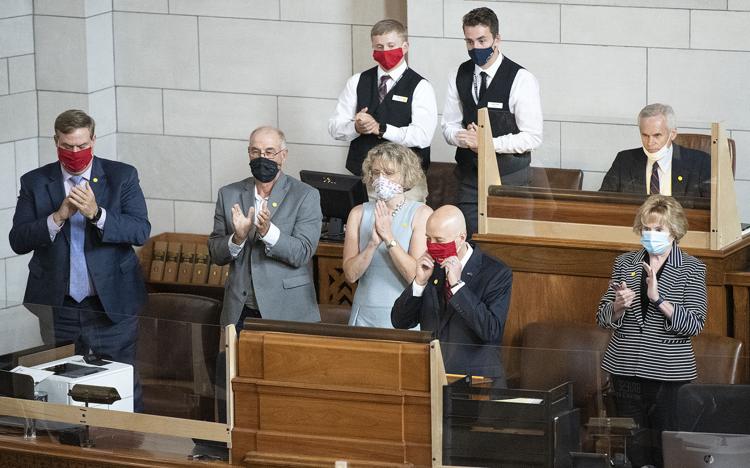 Mask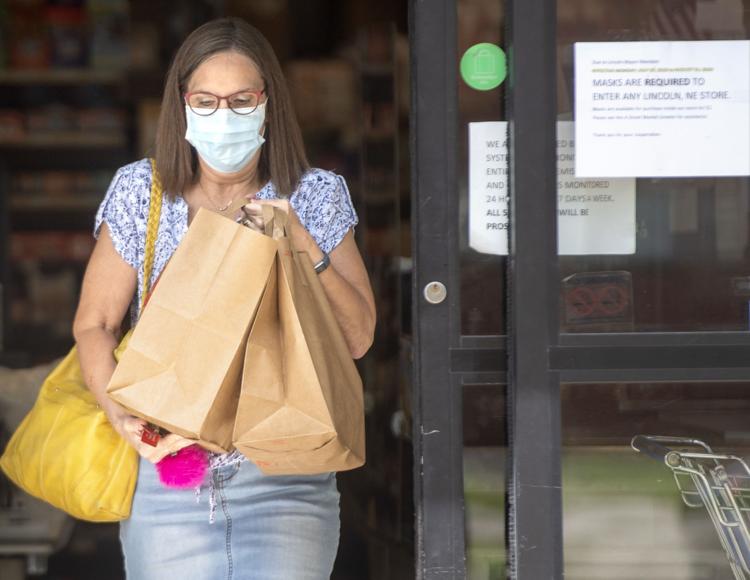 Legislature resumes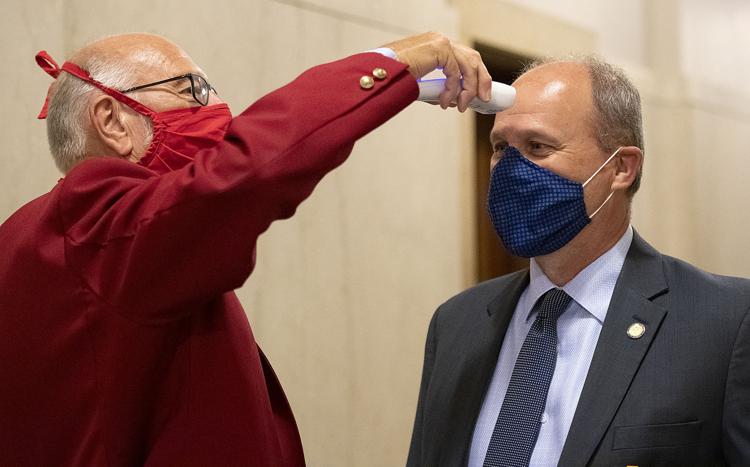 Girls basketball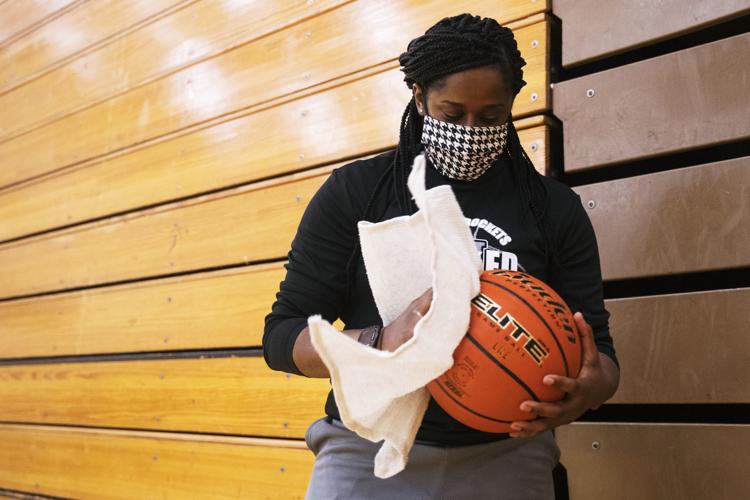 Masked Archie the Mammoth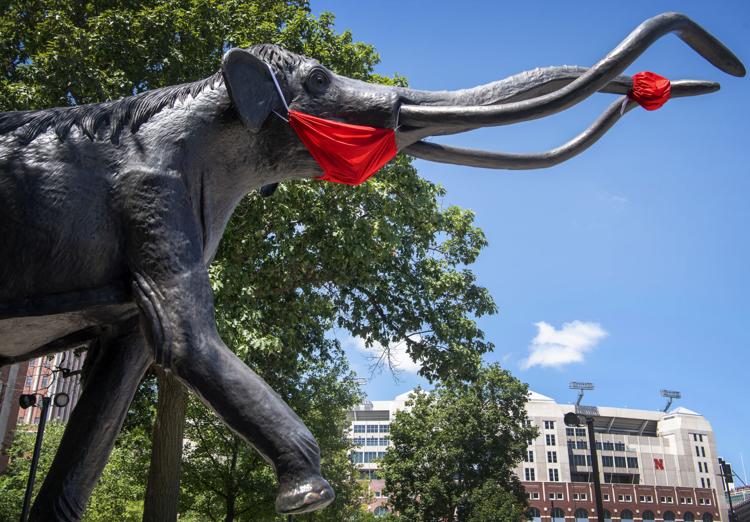 First Jury Trial in Four Months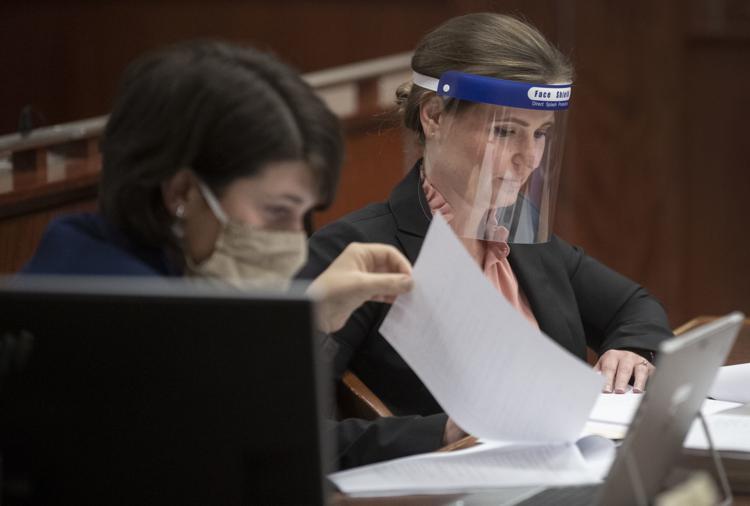 Lincoln Community Playhouse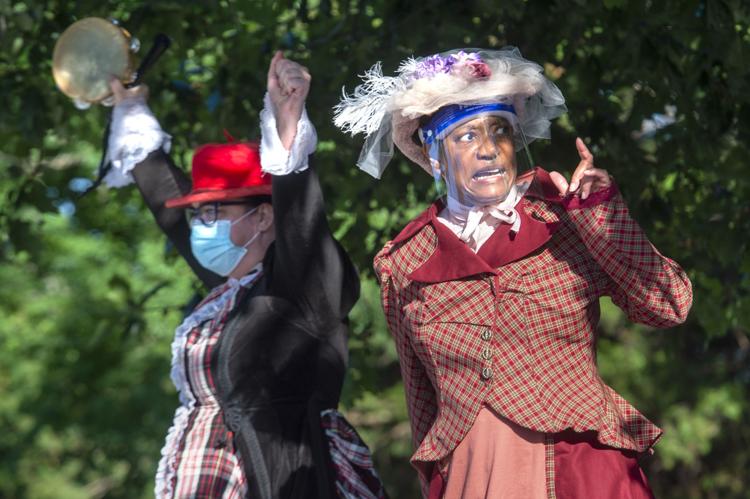 The Kindler Hotel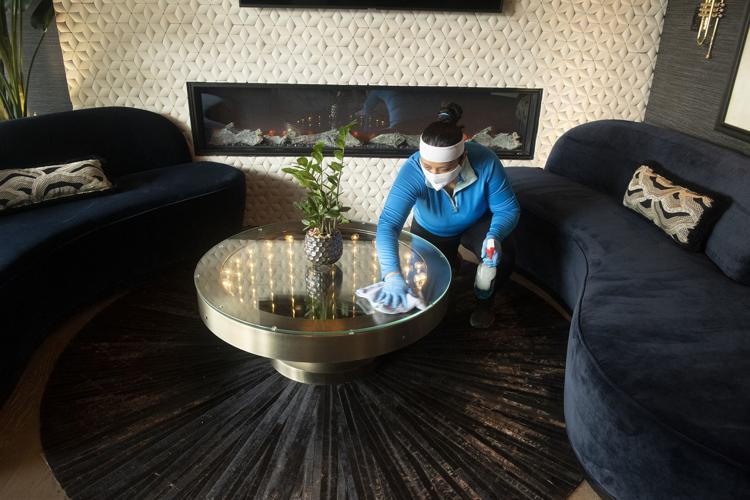 Garth Brooks Drive-In Concert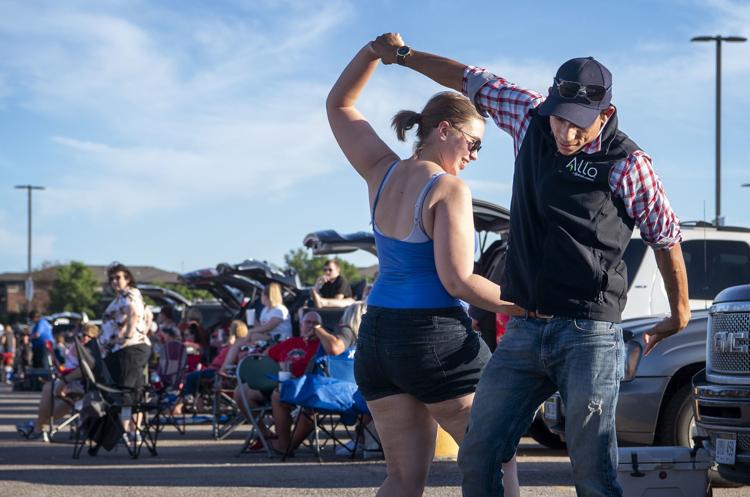 Naturalization ceremony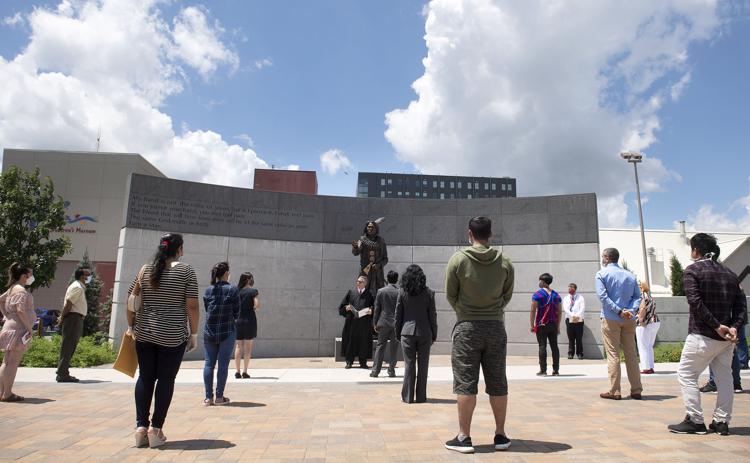 Urban Air Adventure Park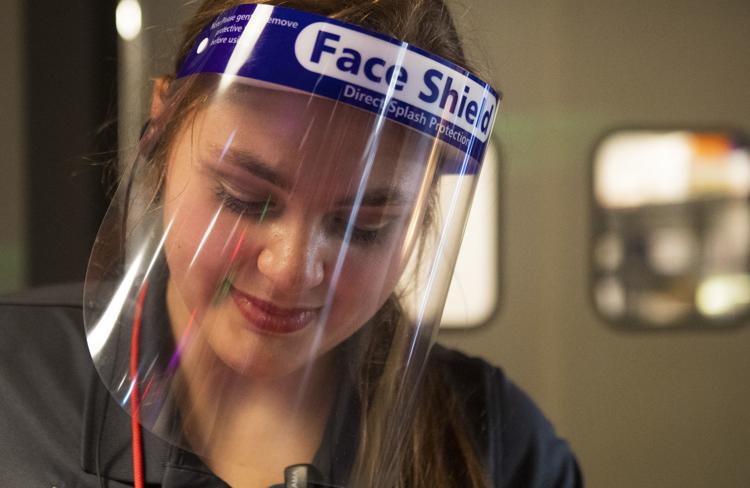 Juneteenth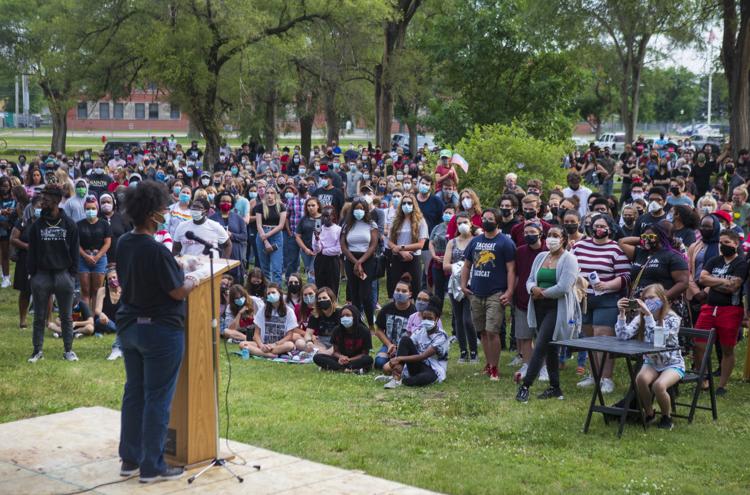 Gere Branch Library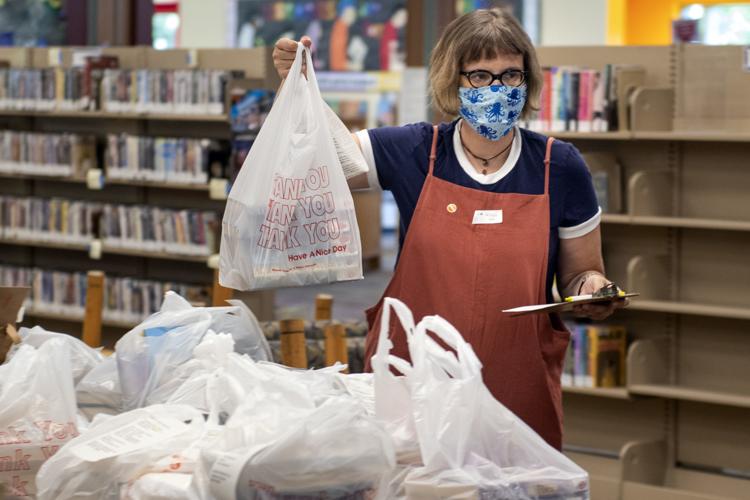 Music on the Move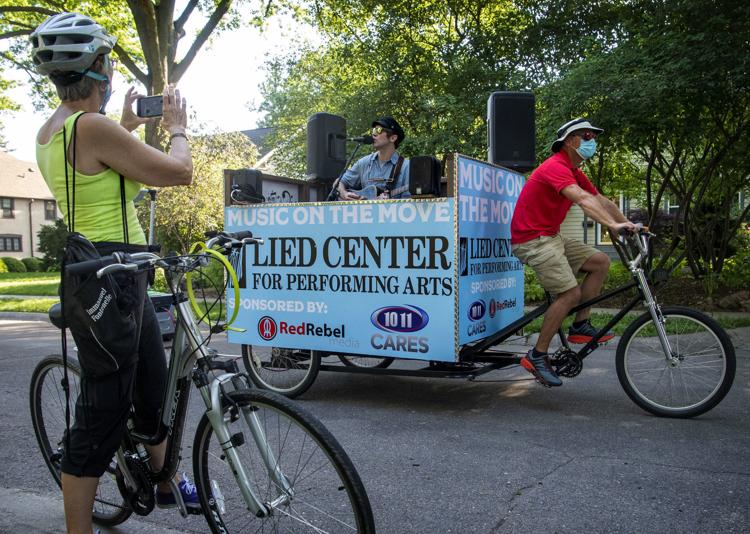 Pool Reopenings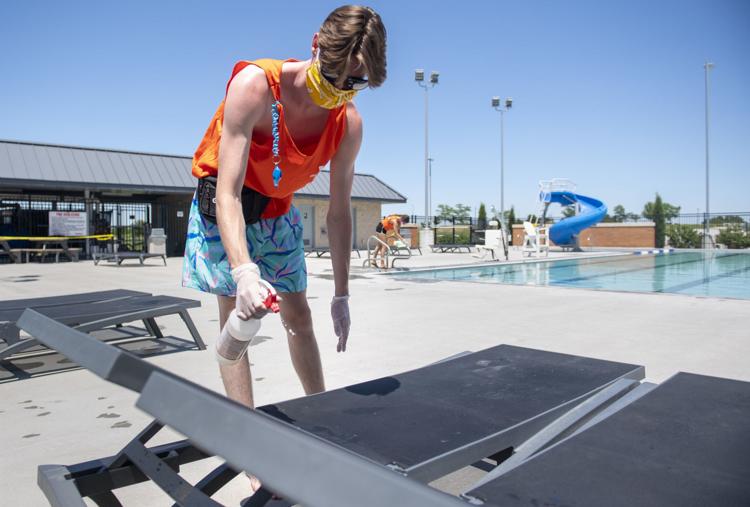 Judiciary Committee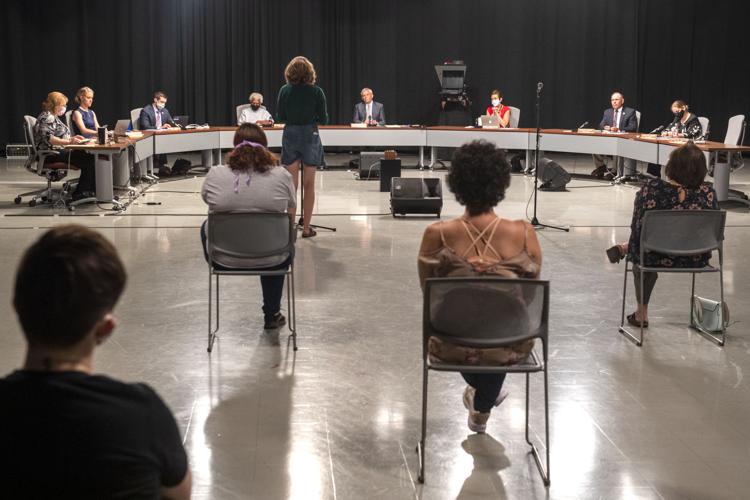 Bars Opening in Lincoln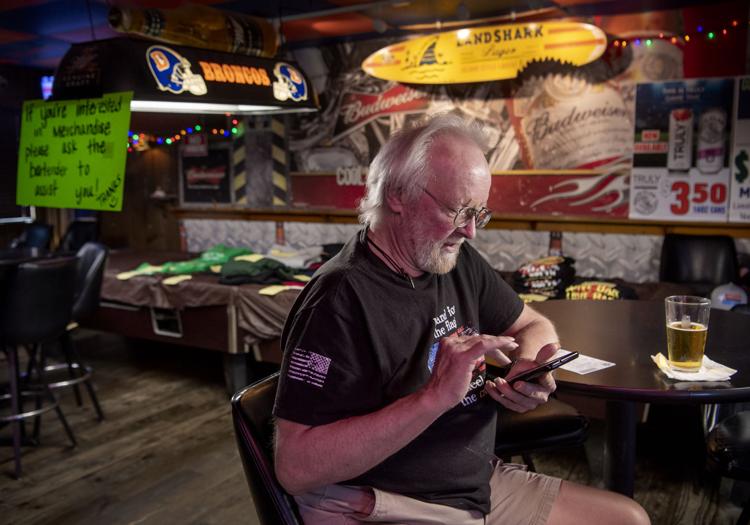 LPS Teachers Retirement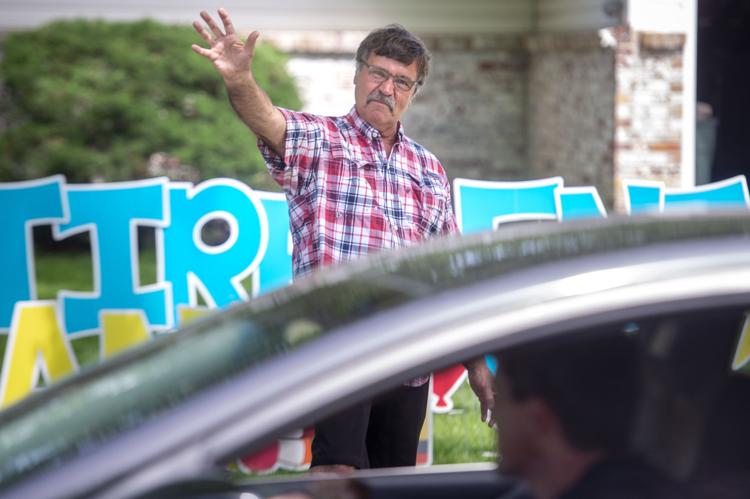 Holmes Lake Manor Horse Visit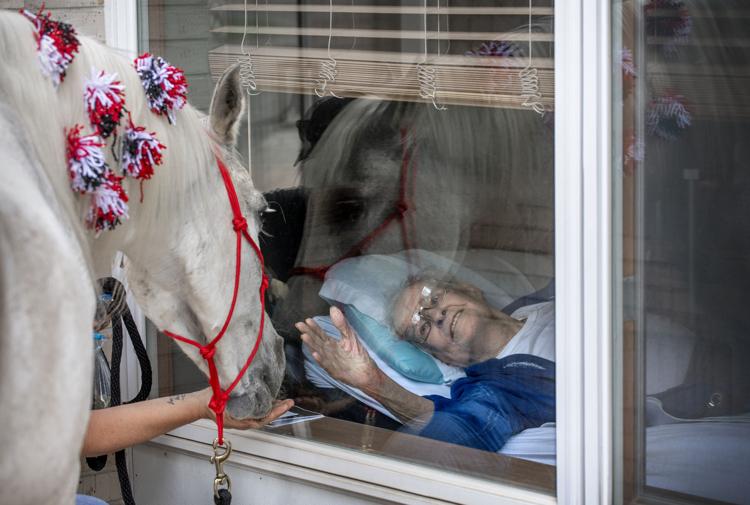 Lancaster County Courthouse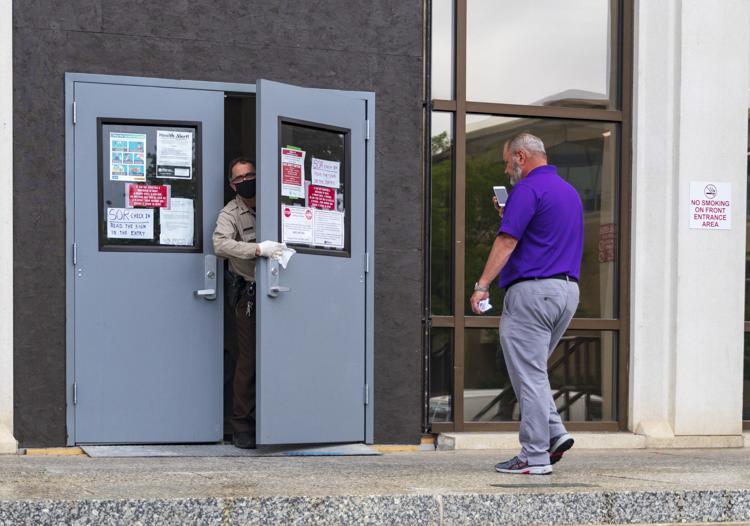 Campgrounds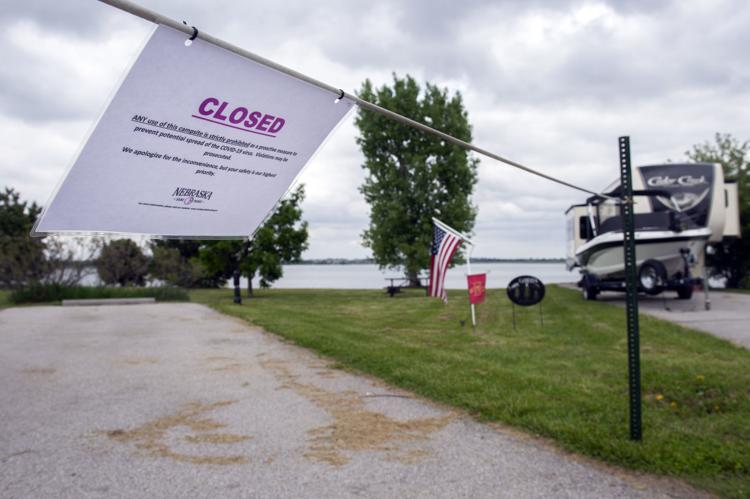 Church Social Distancing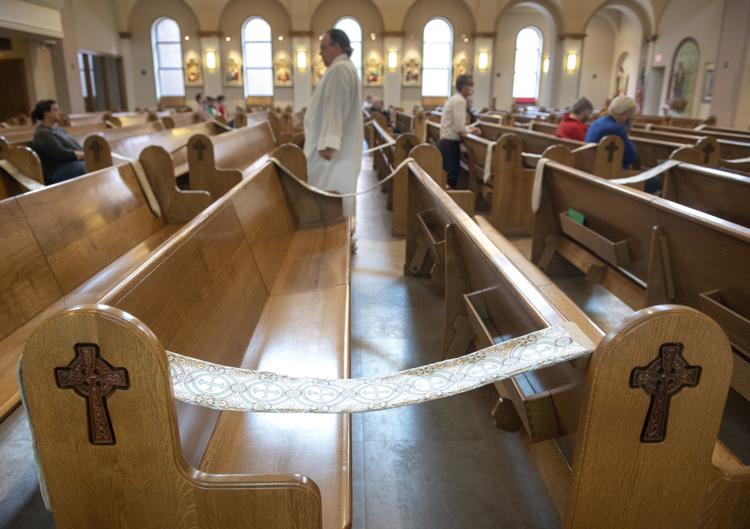 Children of Smithfield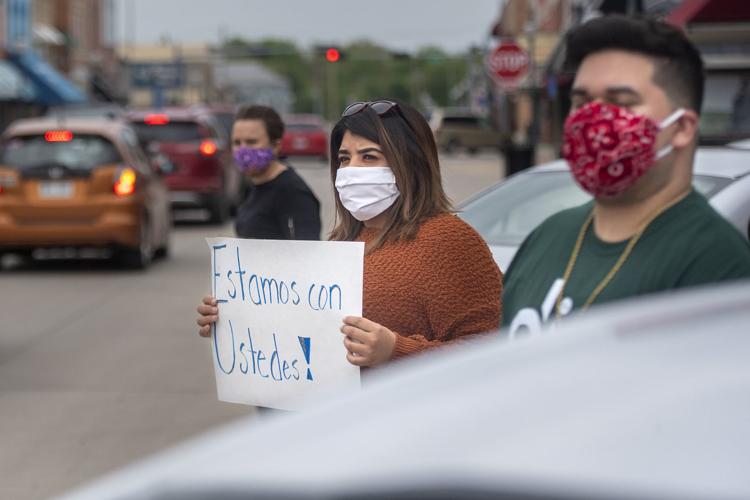 Farmers Market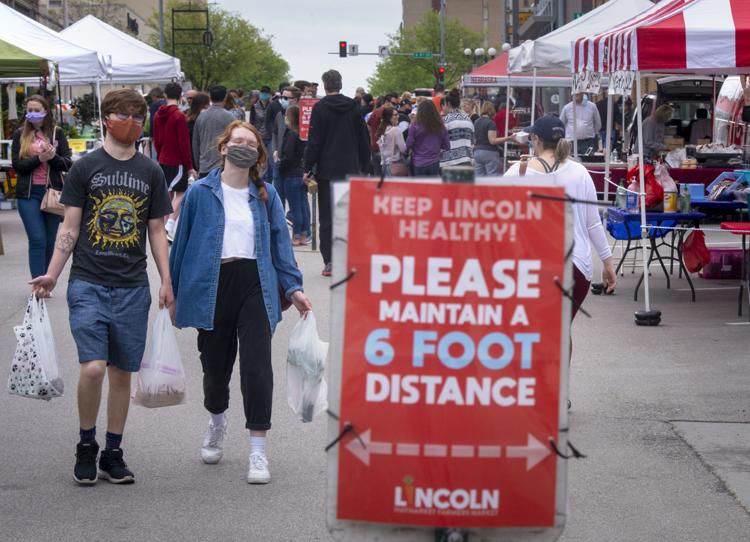 Parkview Christian Teacher Appreciation Day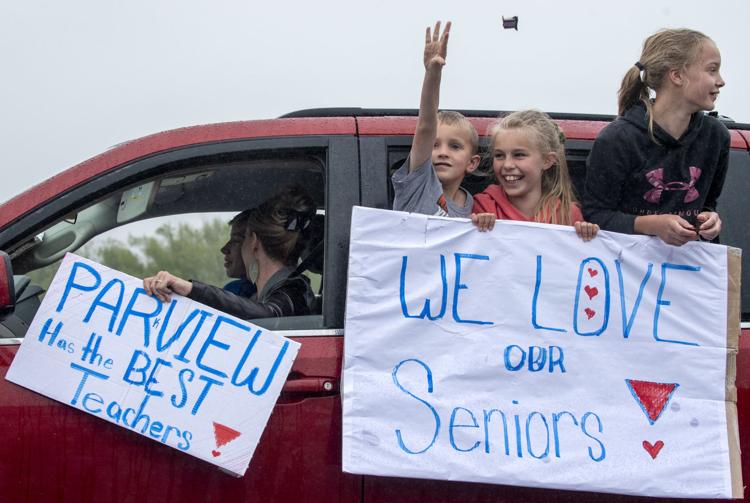 Lincoln reopening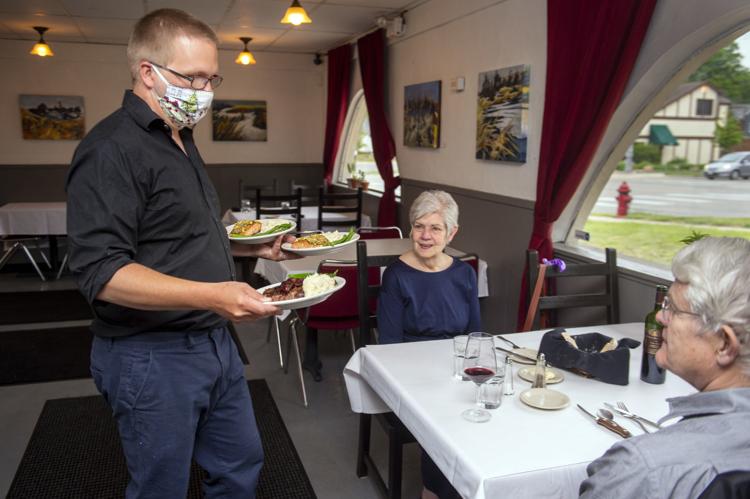 Mother's Day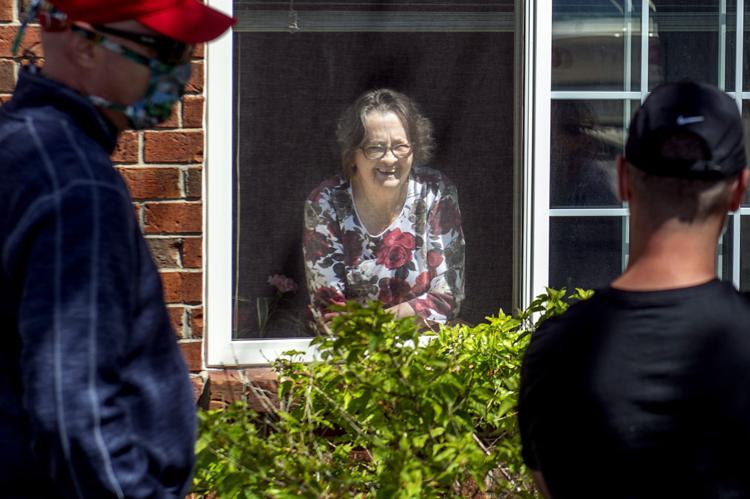 Lincoln Christian 2020 Seniors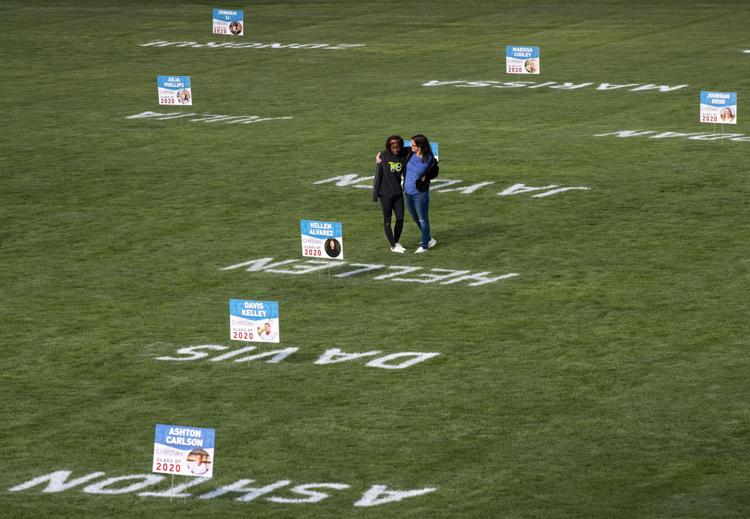 Test Nebraska site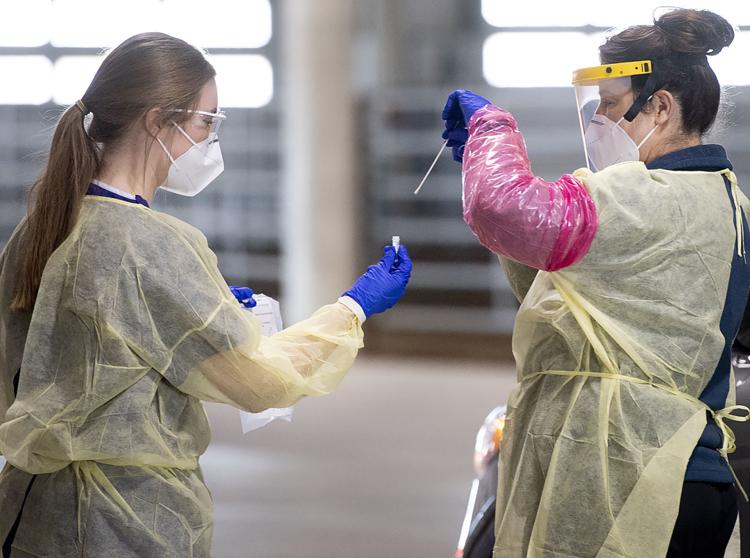 Selfie wall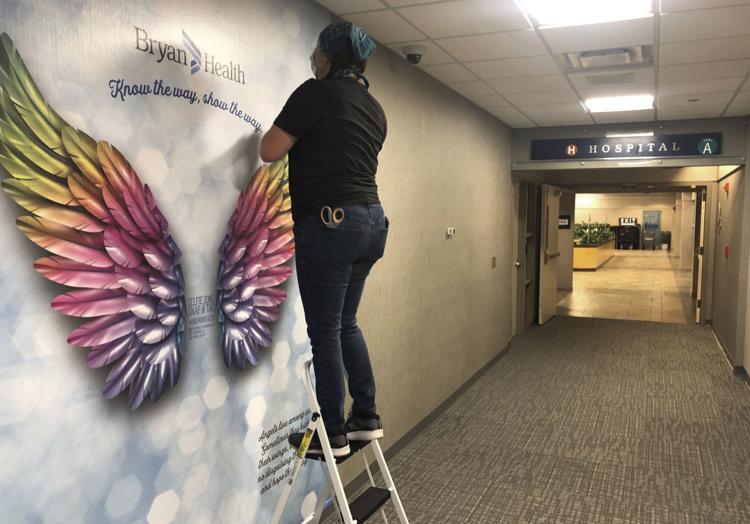 Drive-Thru Career Fair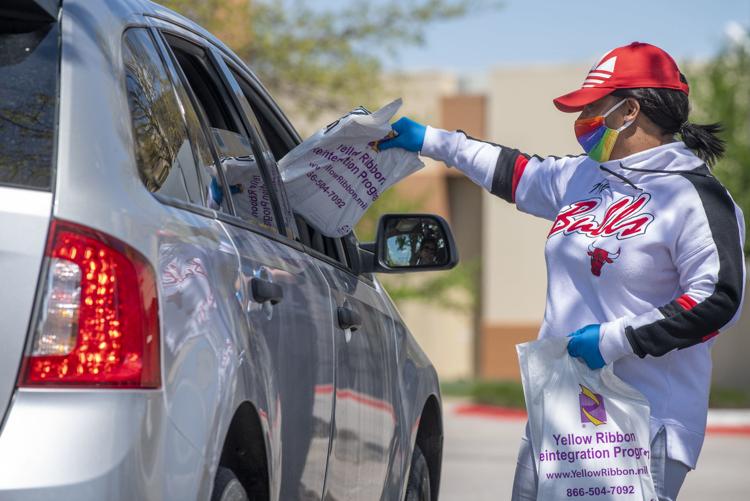 Center for People In Need food distribution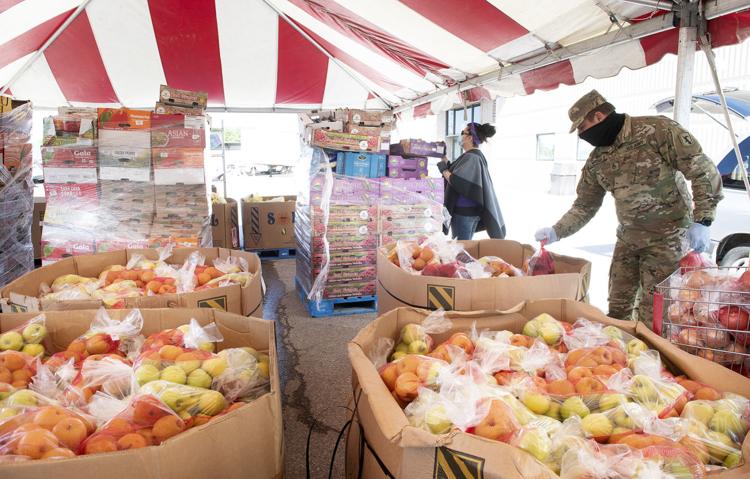 Marathon void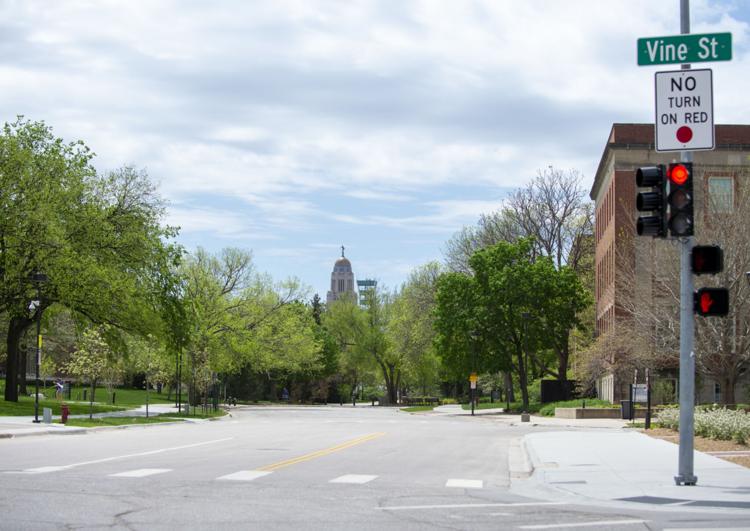 Drive-through parade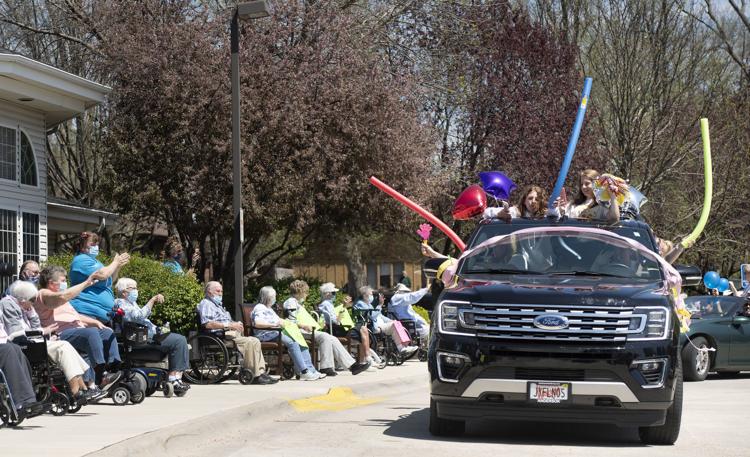 Masks For Truckers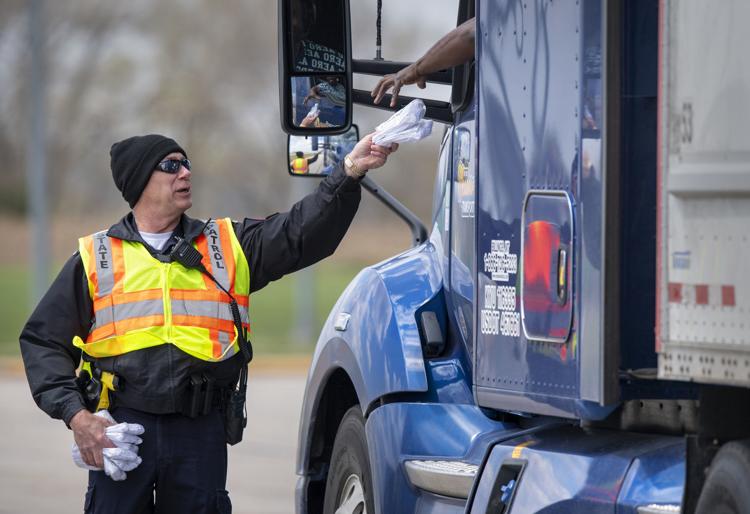 Hero Signs
BikeLNK disinfecting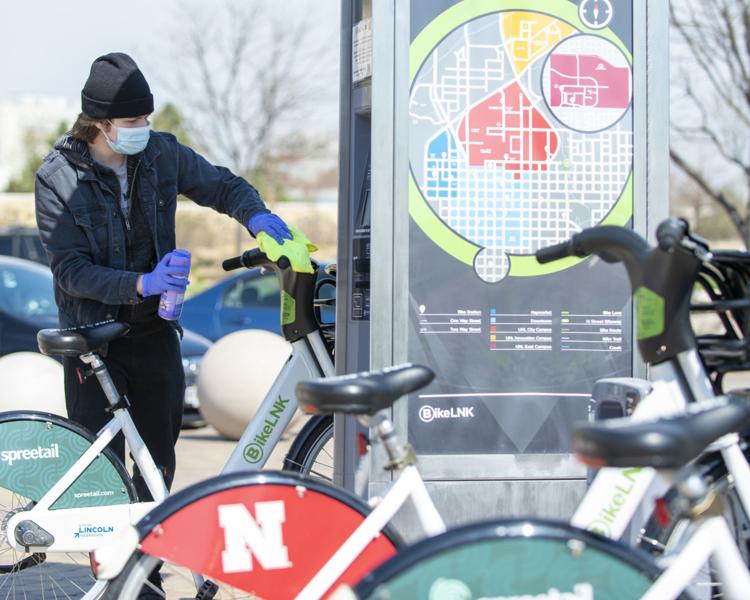 Teacher and Staff Parade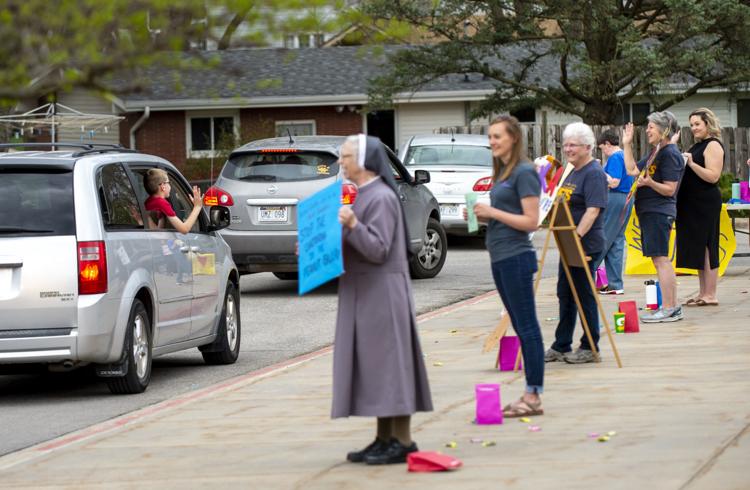 91-year-old released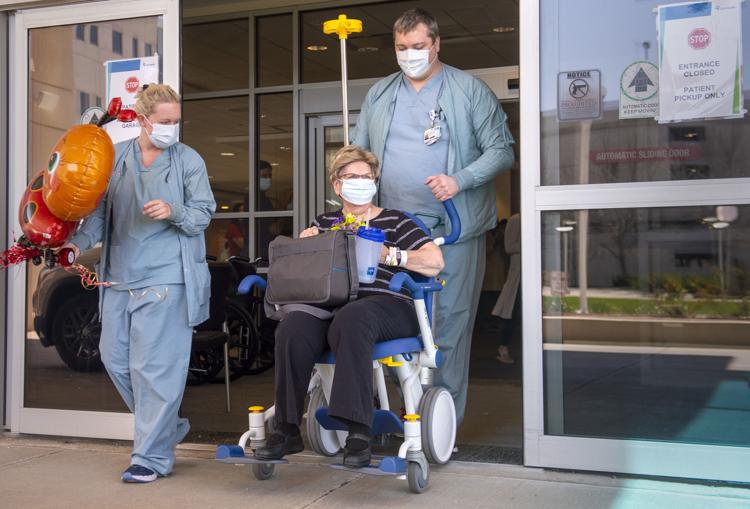 Food Bank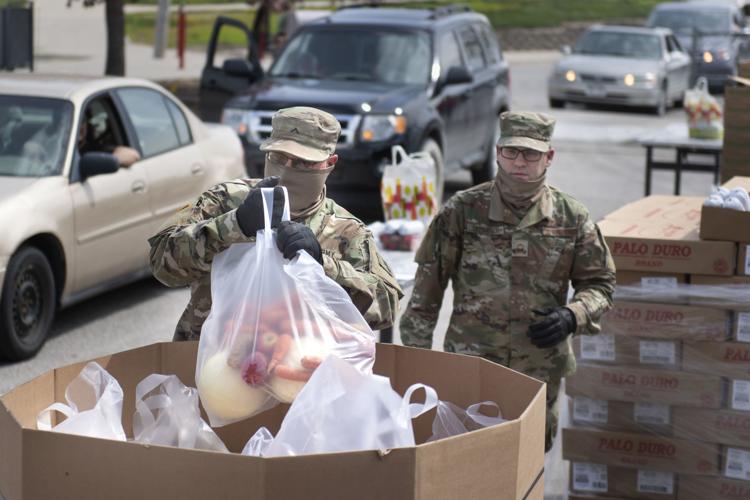 Thank you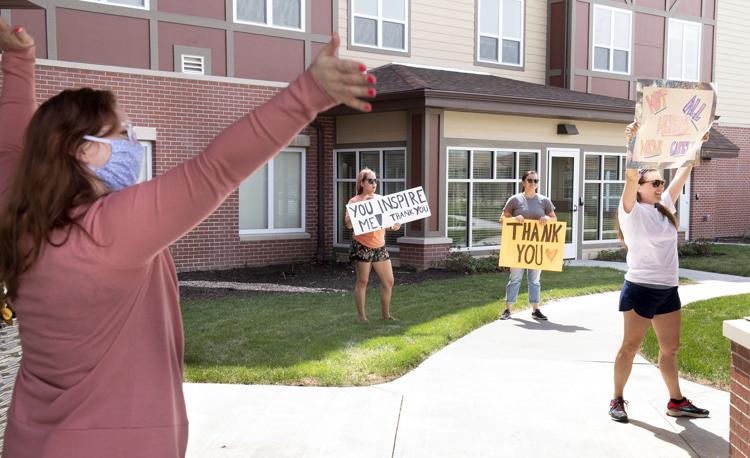 Virtual City Council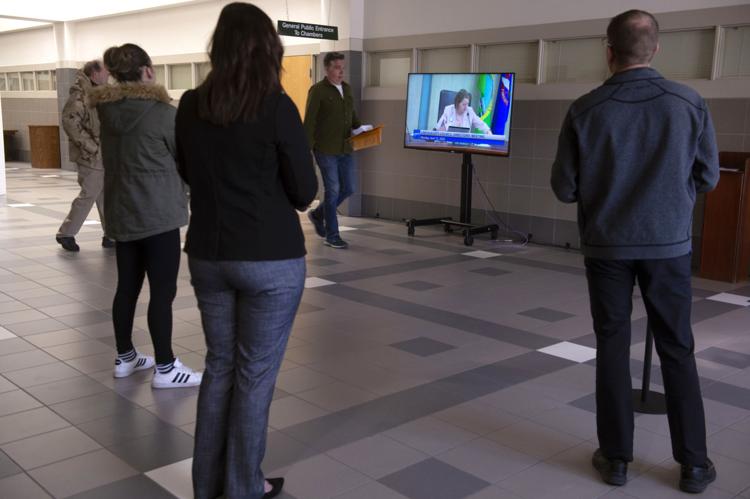 Good Friday Music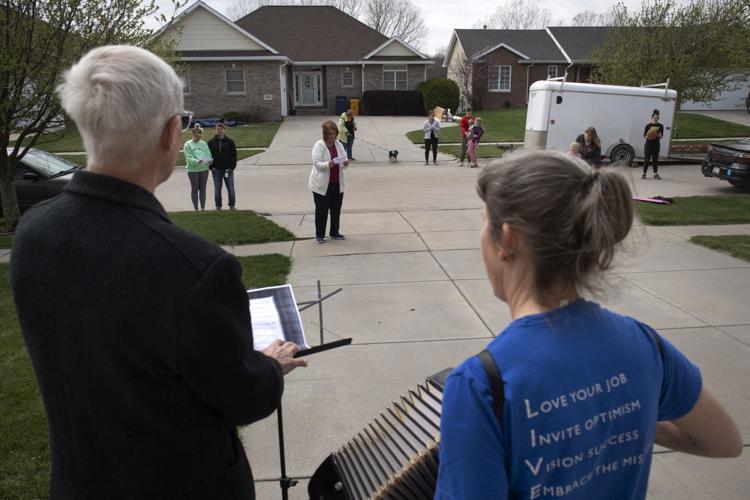 Masks on a walk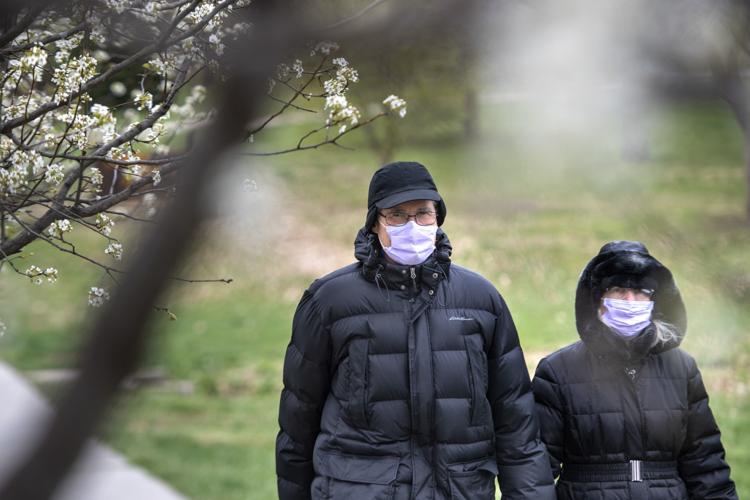 Watch: A timelapse of the mural at Saro Cider
Heroes sign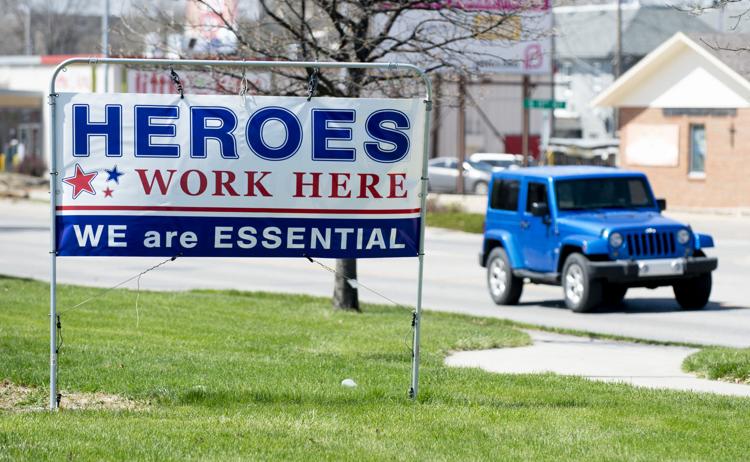 Watch: Hand sanitizer rolls off Innovation Campus assembly line
No fun here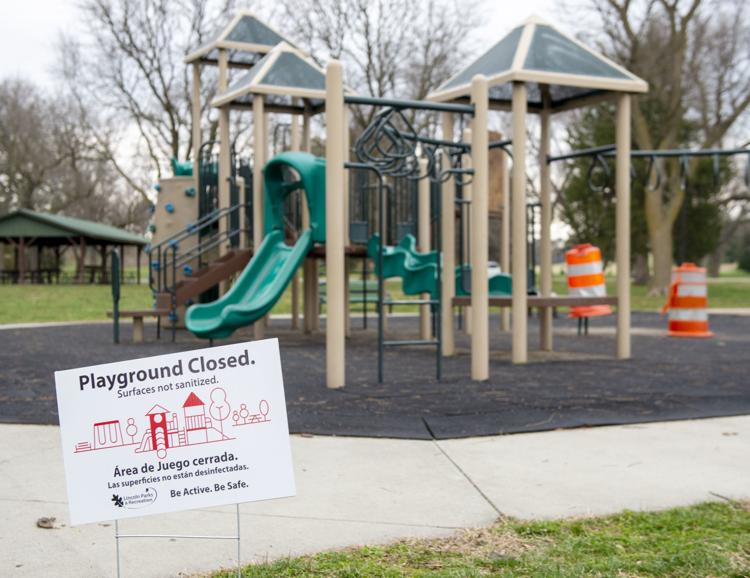 Inverse Parade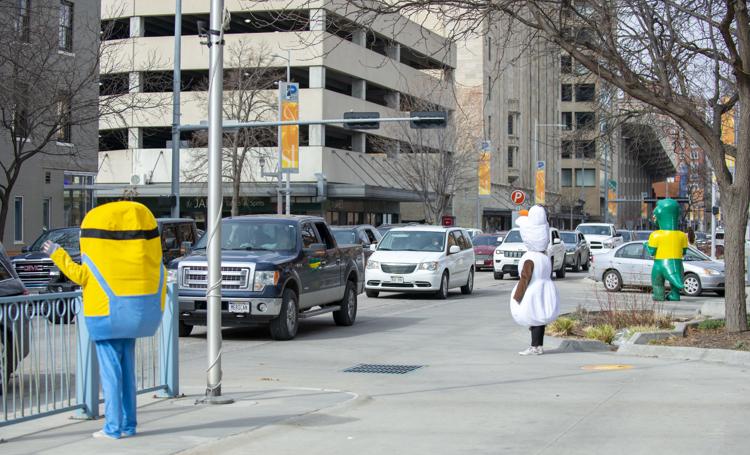 Haymarket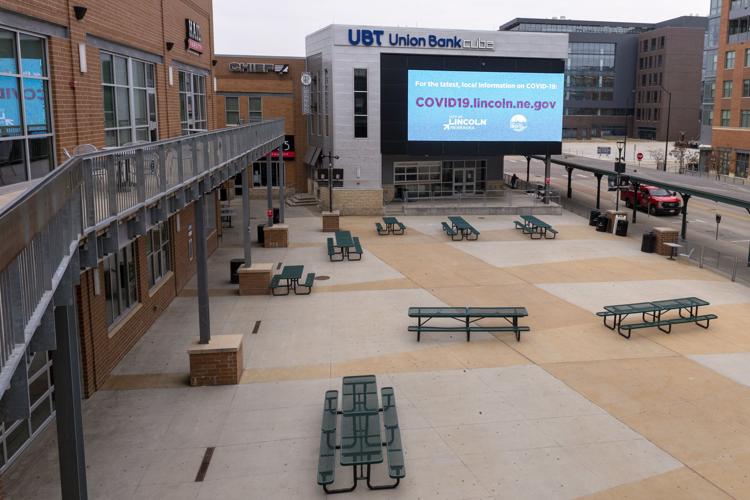 Empty downtown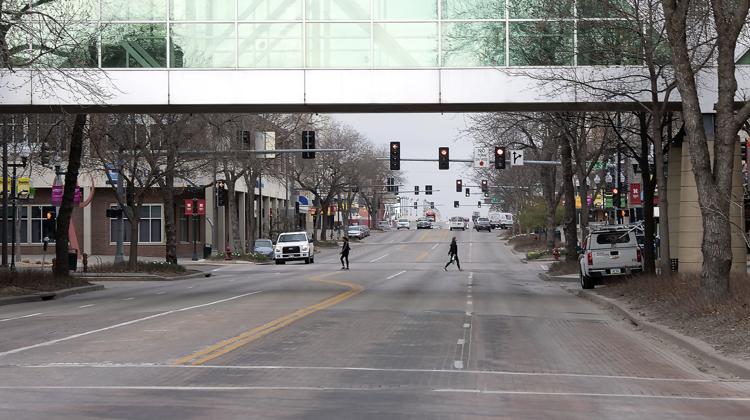 Tower Square sign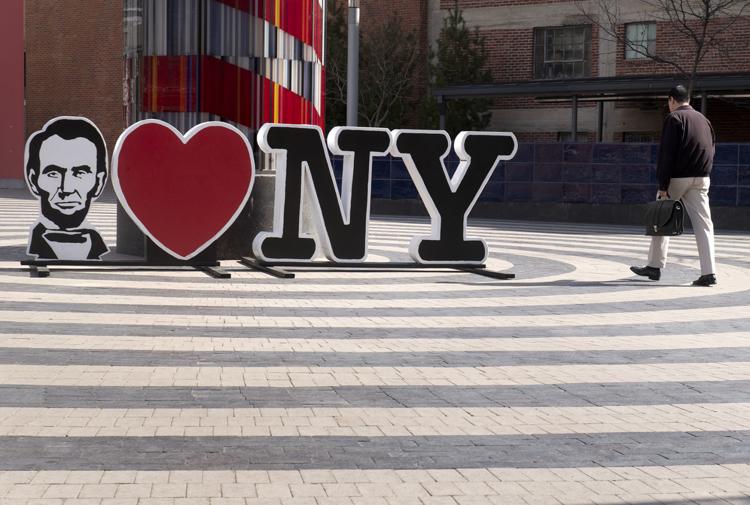 Billboard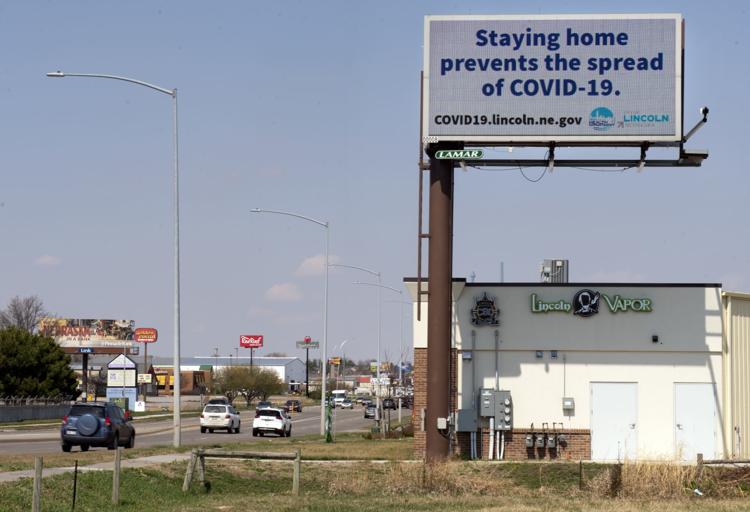 Church services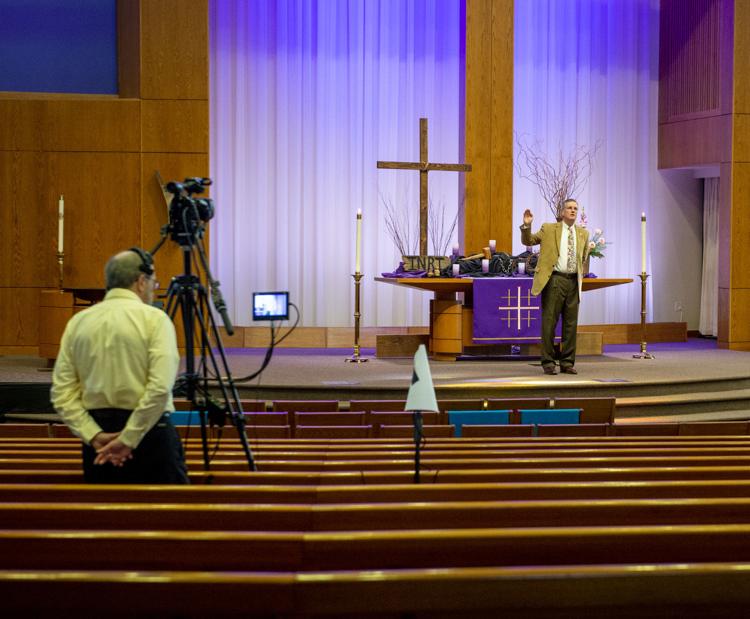 WATCH: Celebrating a birthday with a parade
DoorDash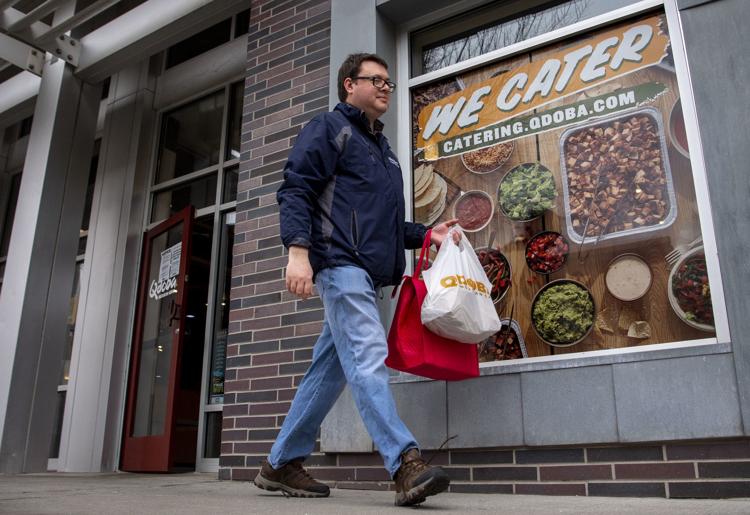 StarTran Ridership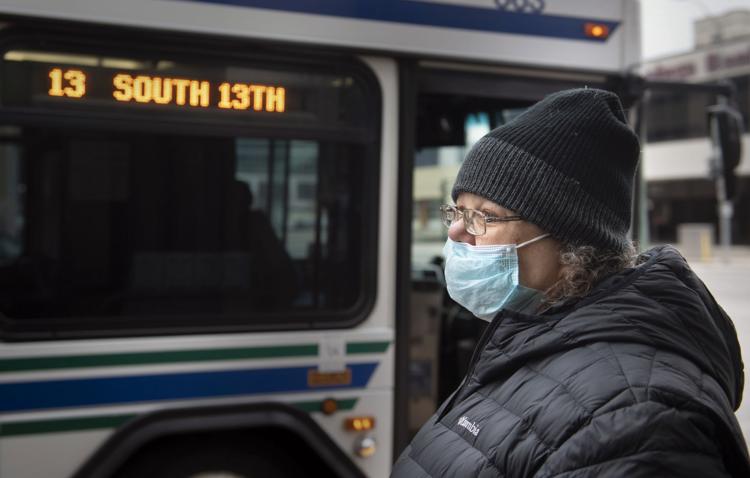 Simpsons in the windows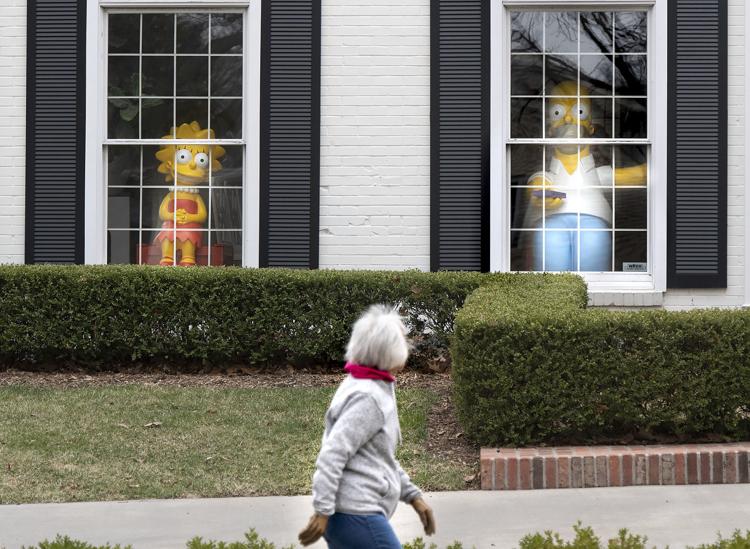 Drive-thru COVID-19 testing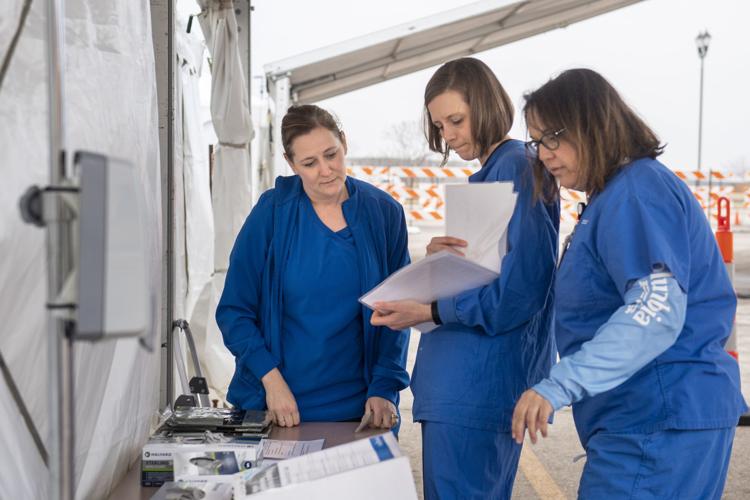 UNL Beekeeping virtual class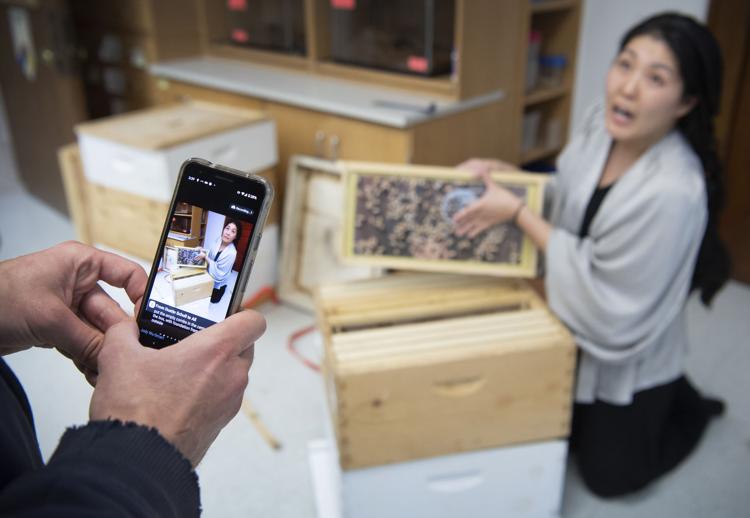 Lincoln Lutheran Online Teaching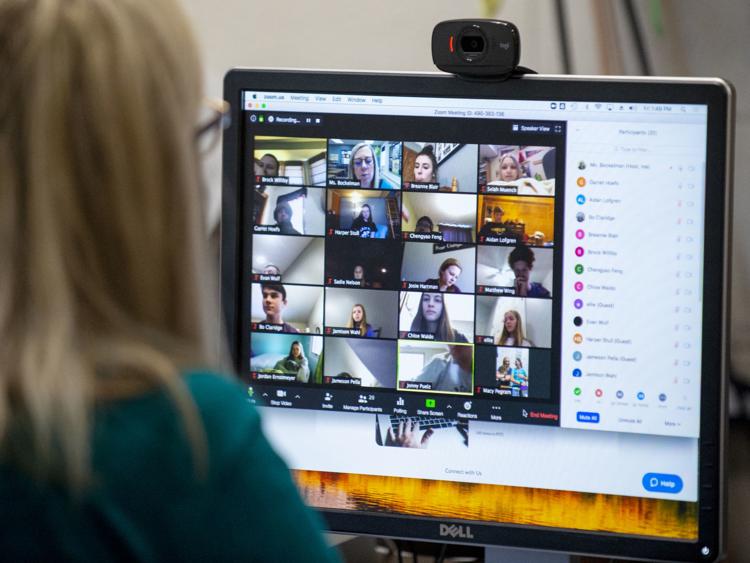 Bourbon Theatre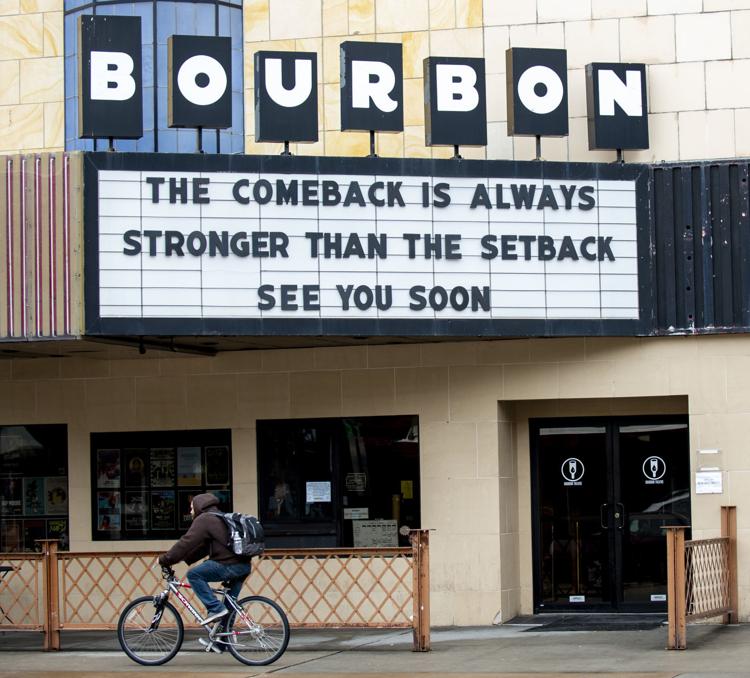 Social Distancing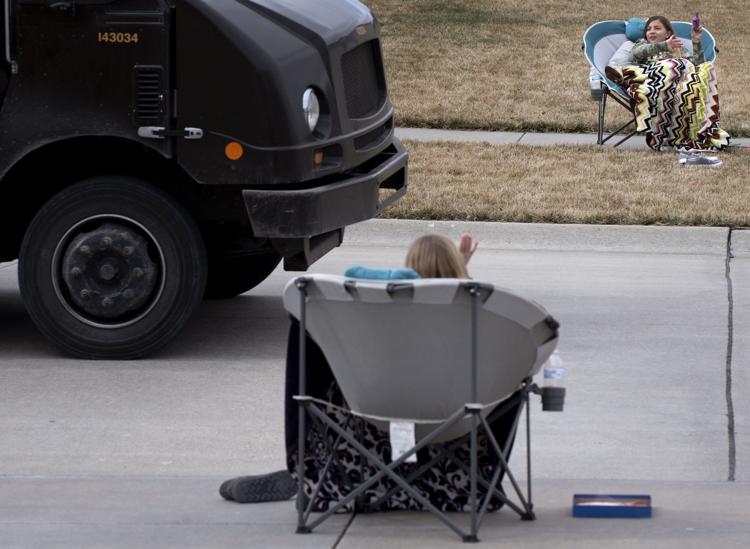 Blue for public health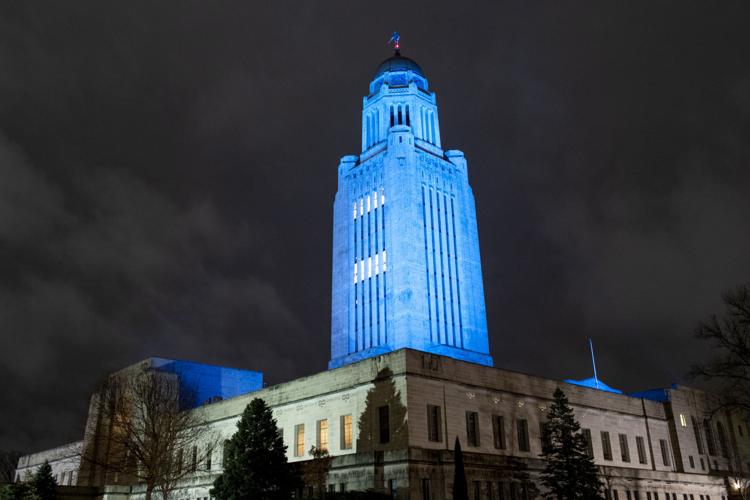 Protecting parents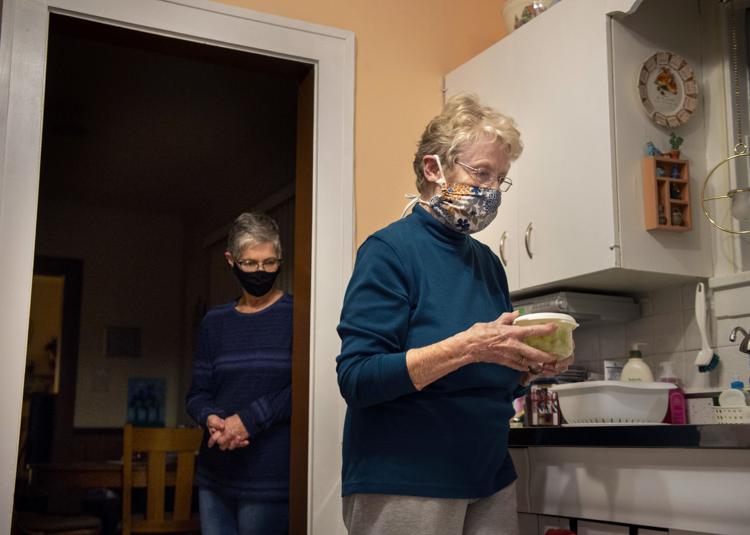 Basketball without fans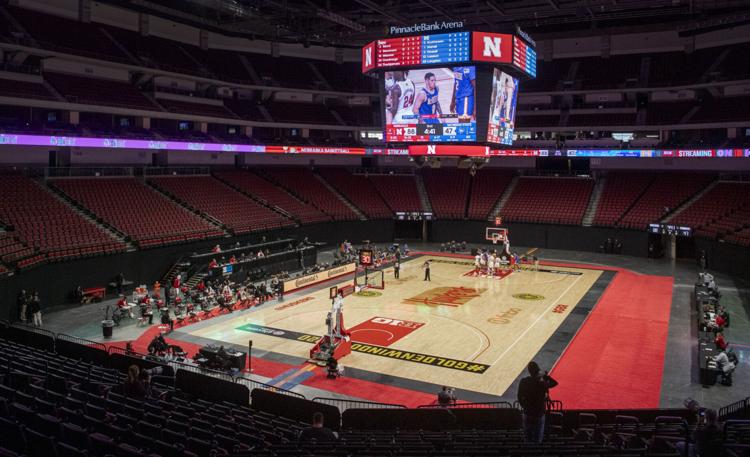 Thanksgiving to go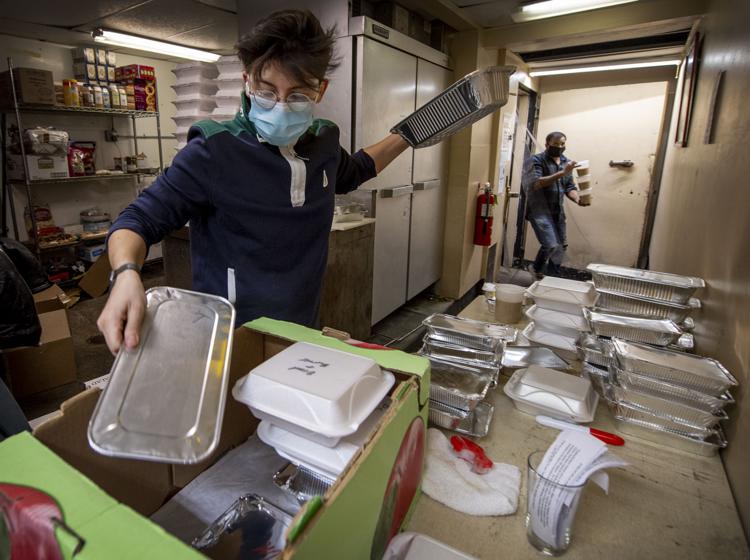 Basketball masks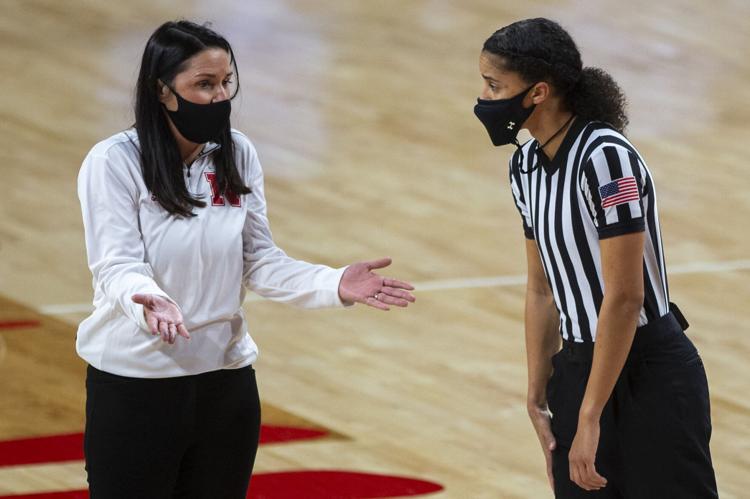 Food donation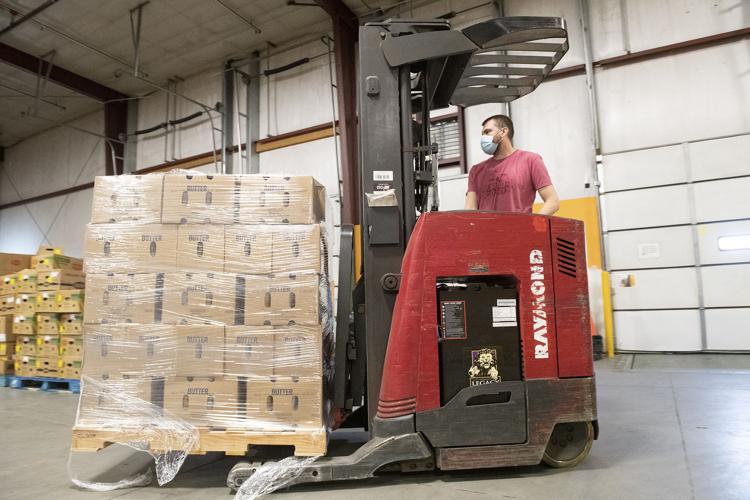 Sports cleaning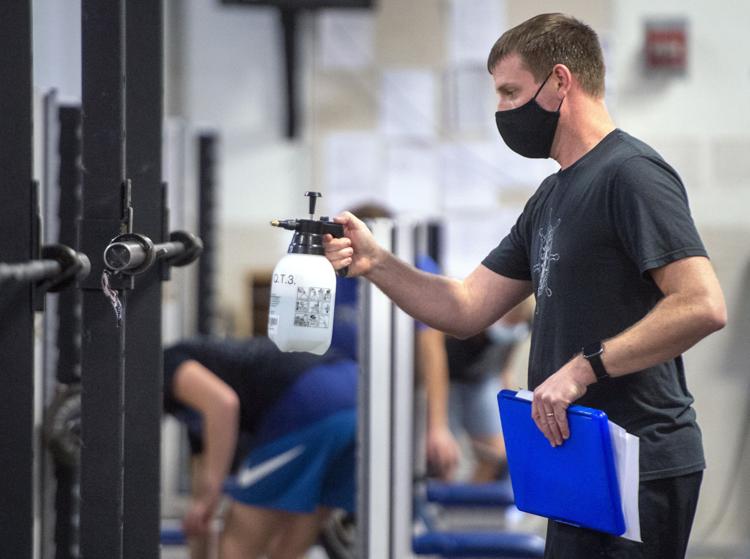 Socially distant Santa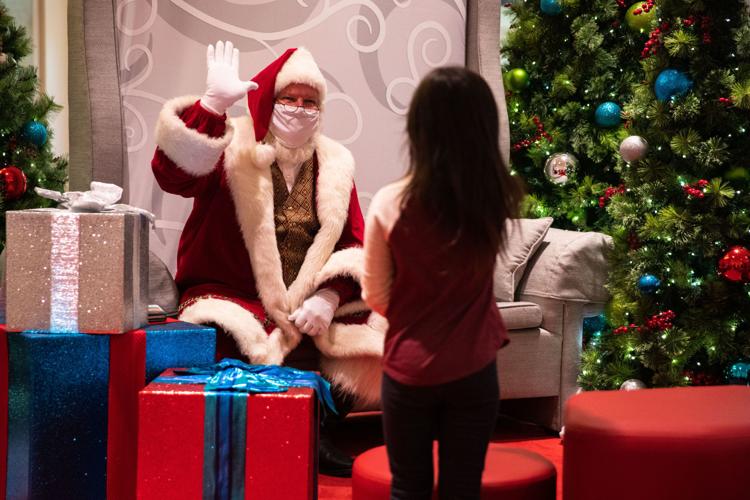 Christmas tree demand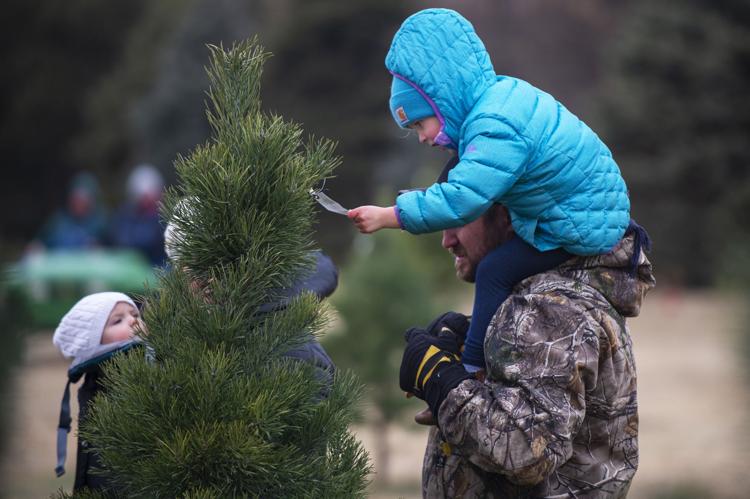 Zoo Lights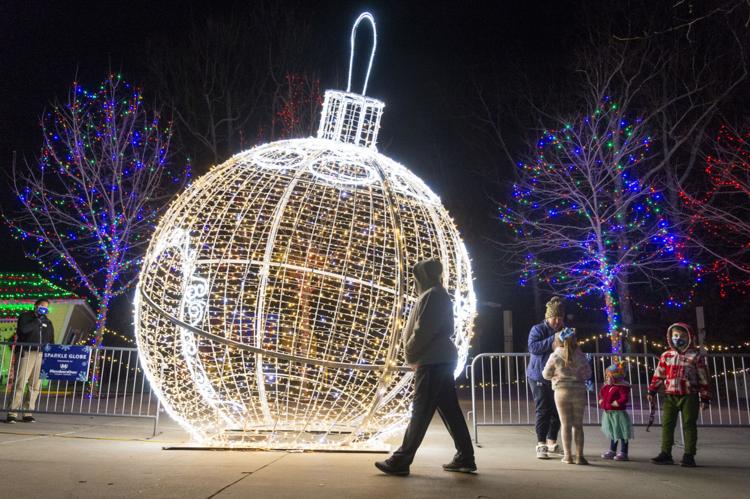 Clothing drive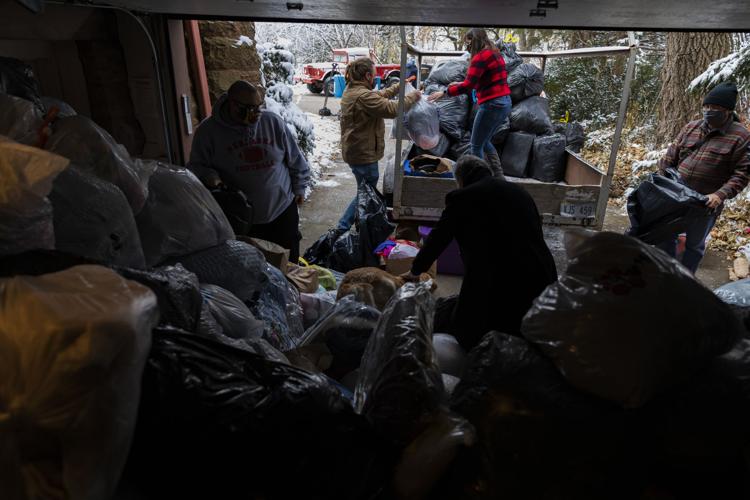 COVID-19 vaccine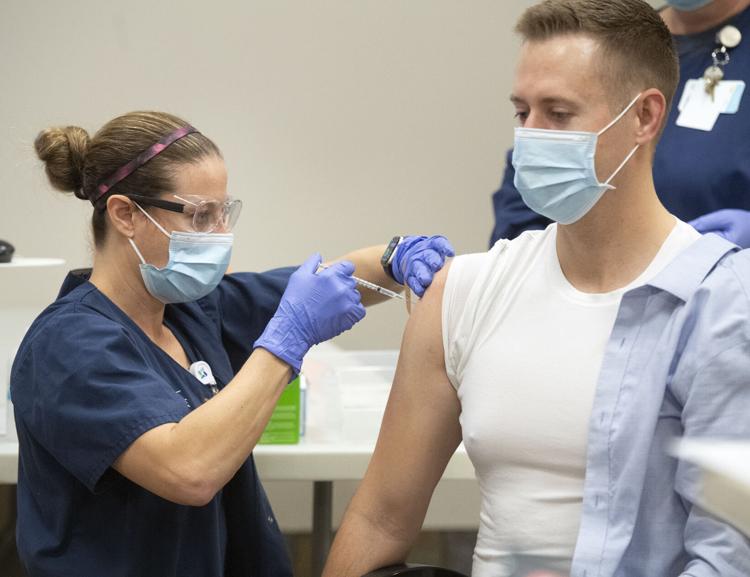 Recall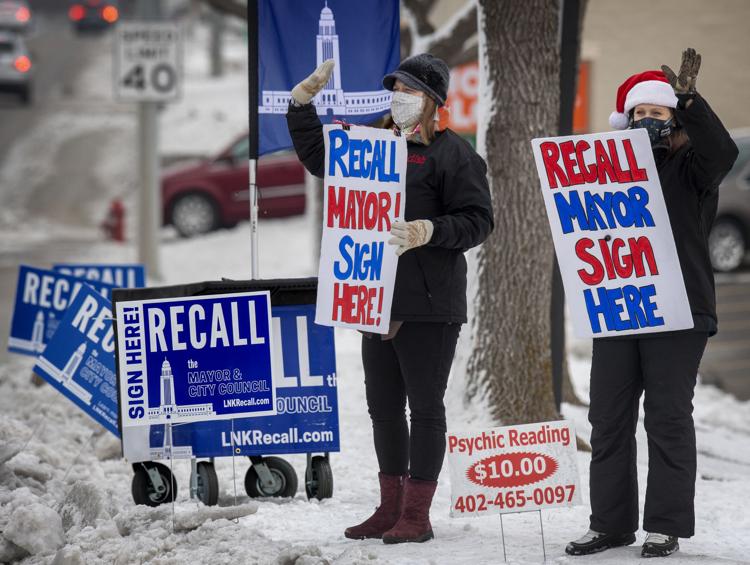 Snowplow Santa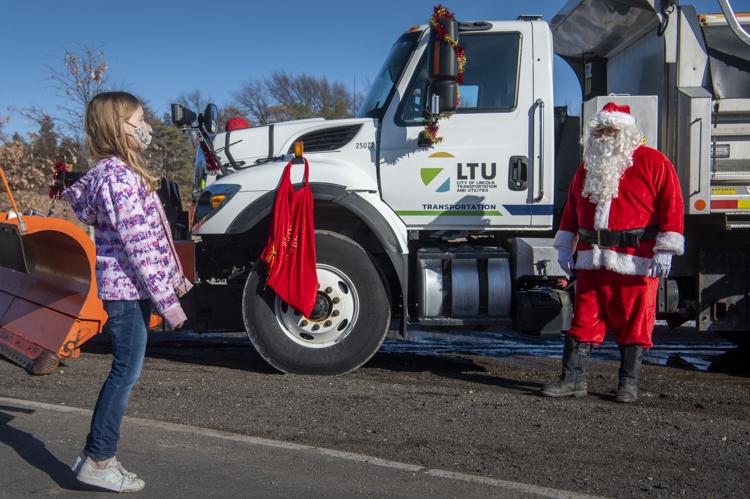 Christmas Star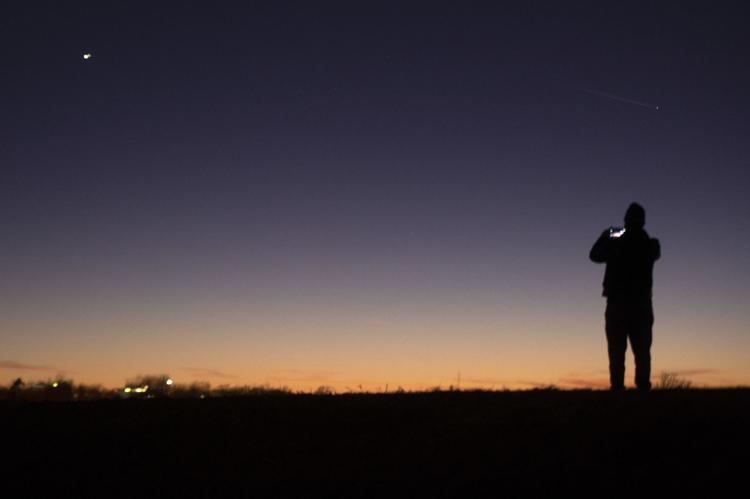 Santa visit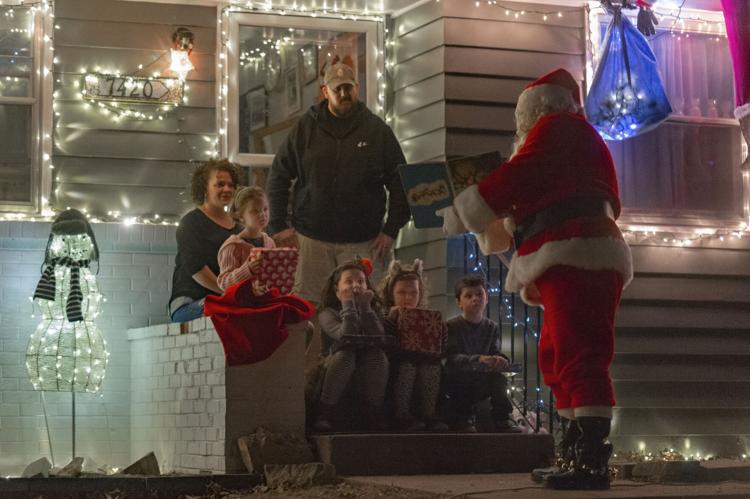 Pandemic Newspaper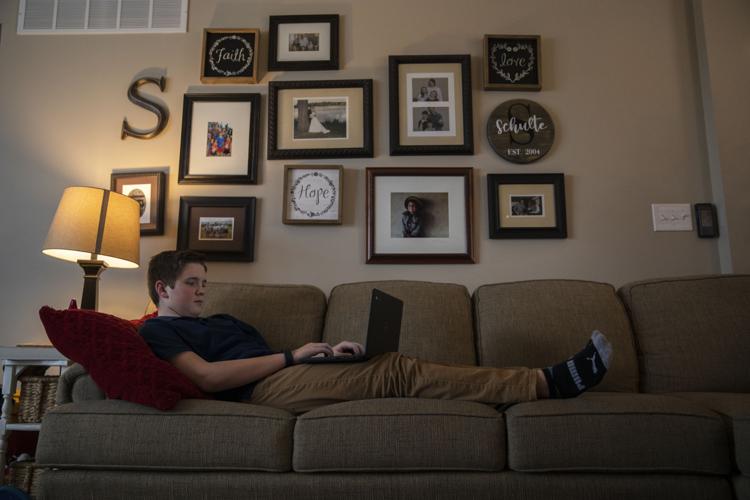 Basketball fans reduced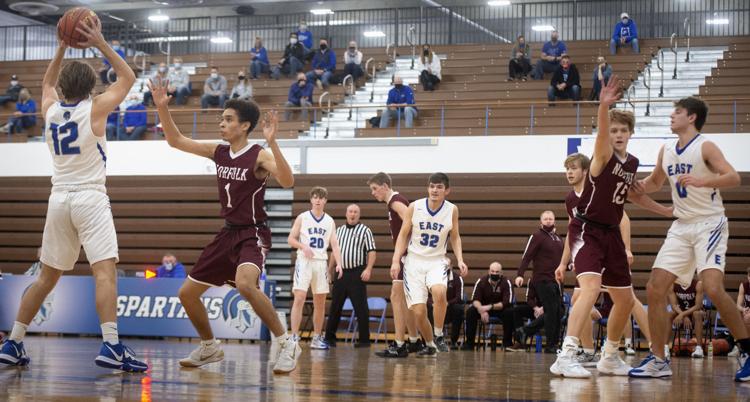 Outdoor fun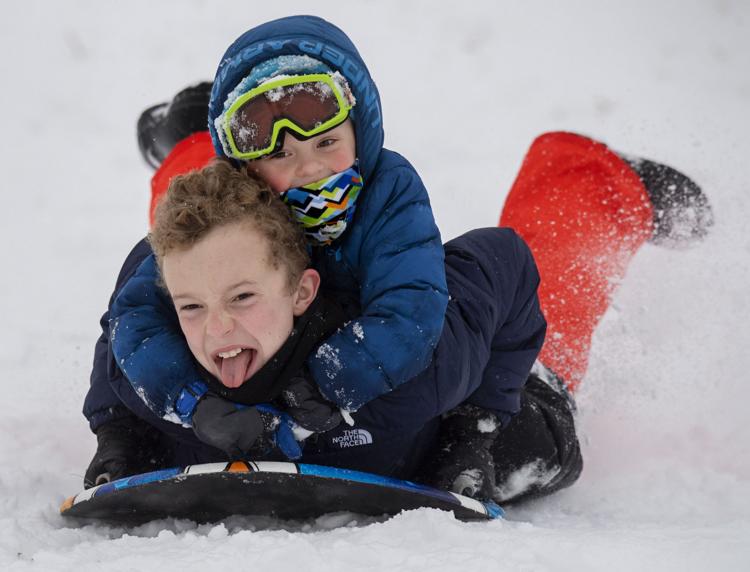 COVID Vaccine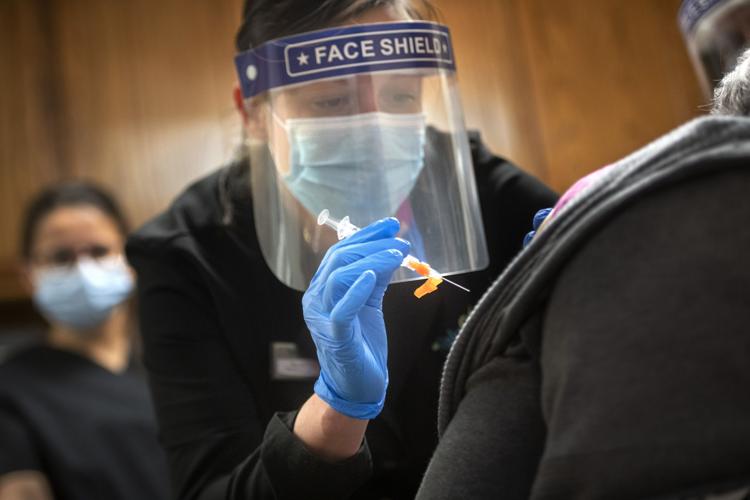 Basketball masks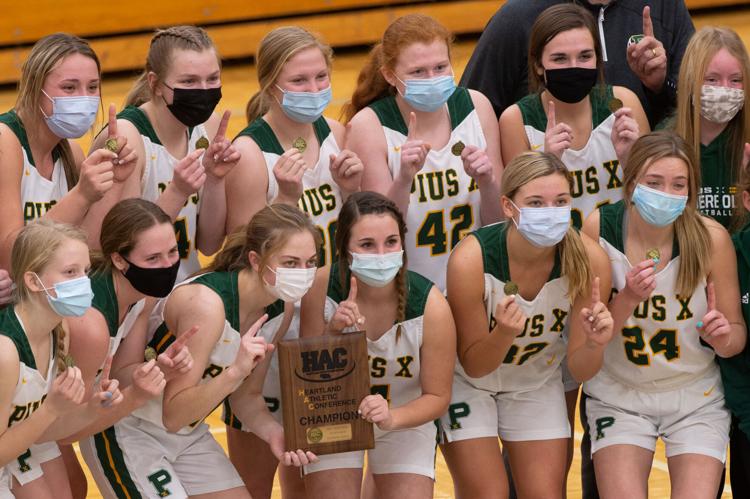 Trump Rally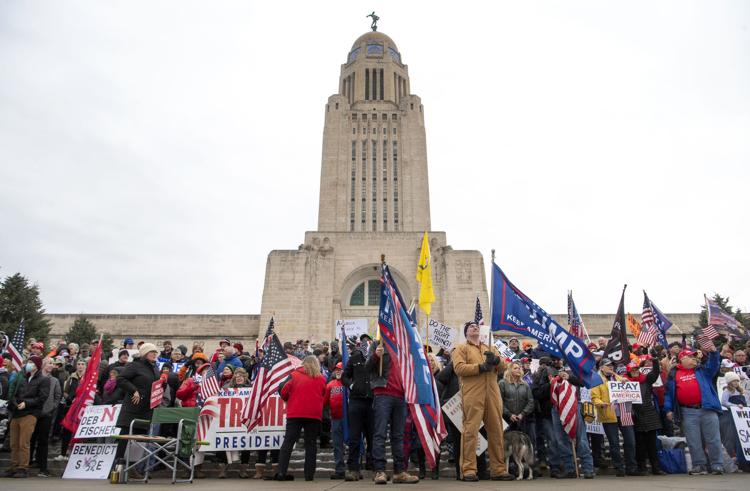 Legislature First Day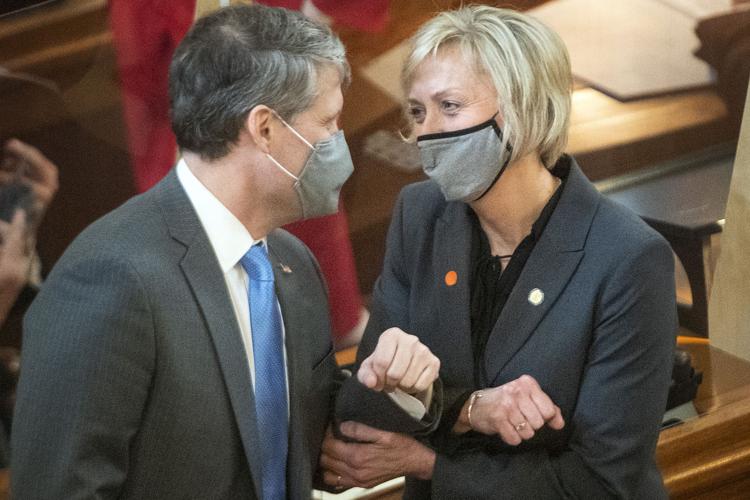 Zoo Bar membership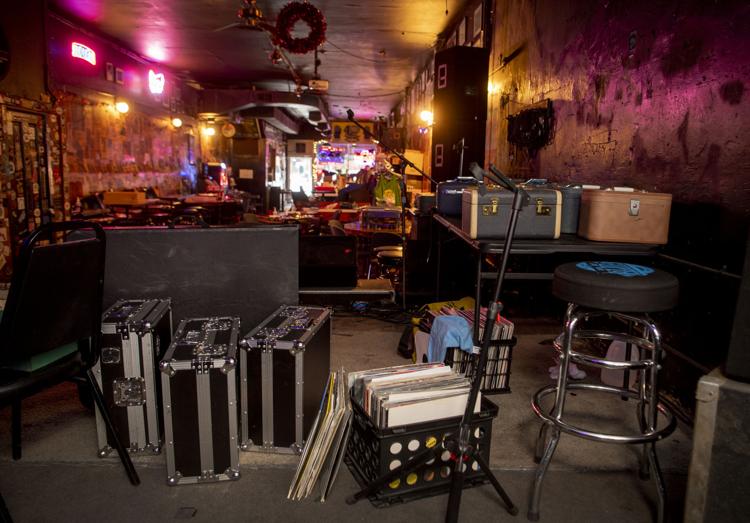 Eviction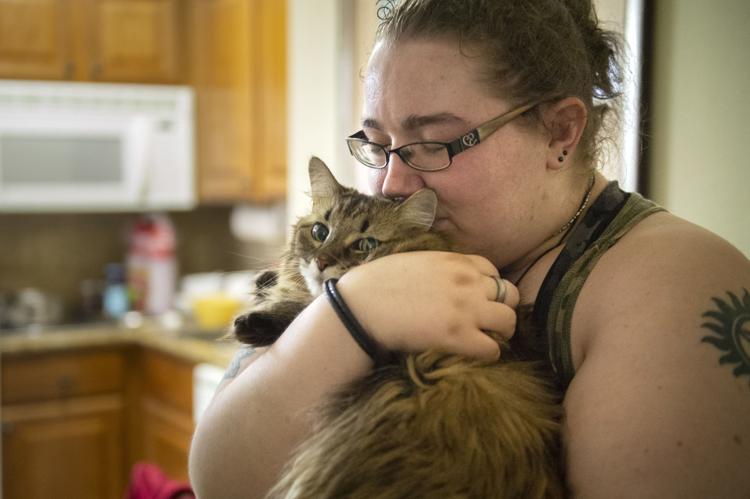 New high school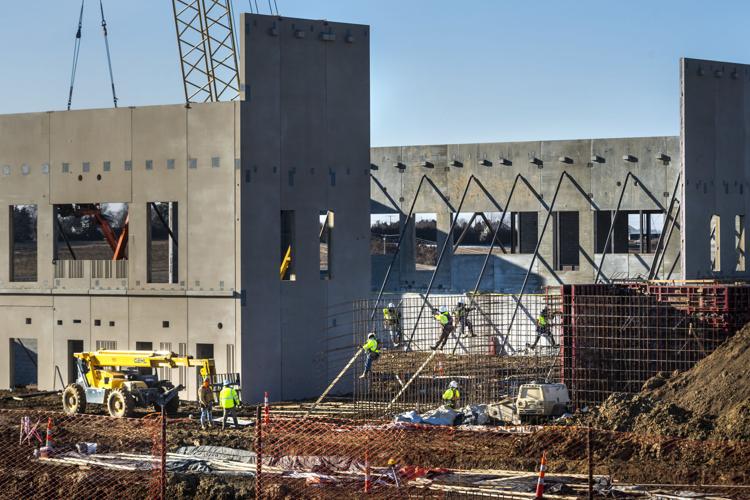 Ice fishing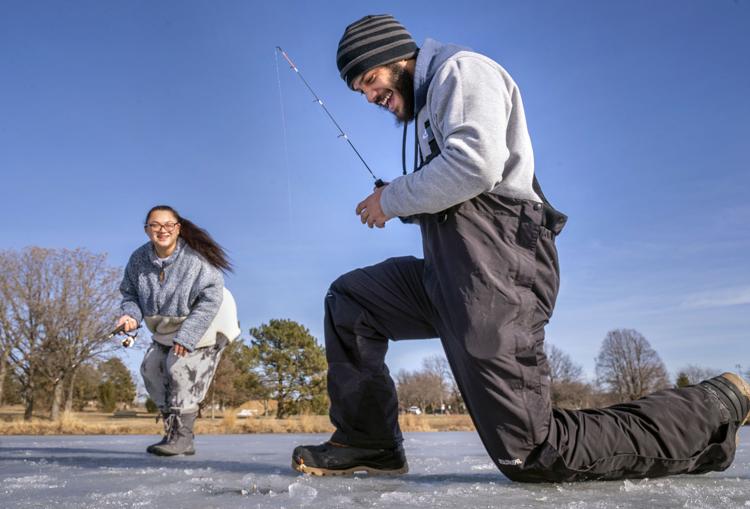 Danny's closes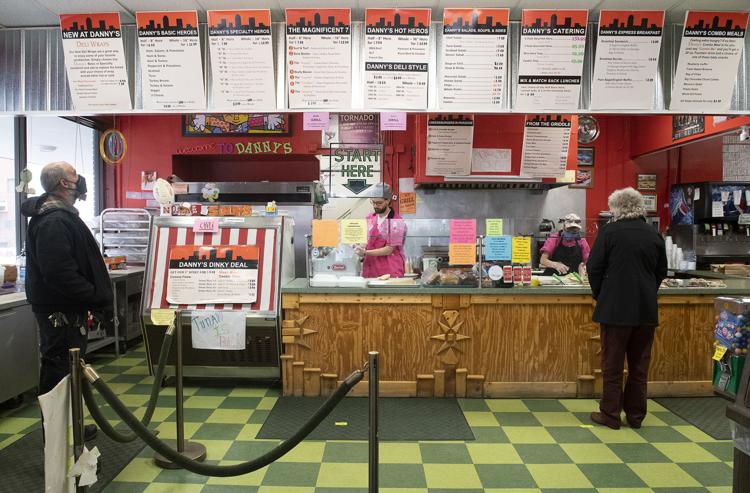 Expos resume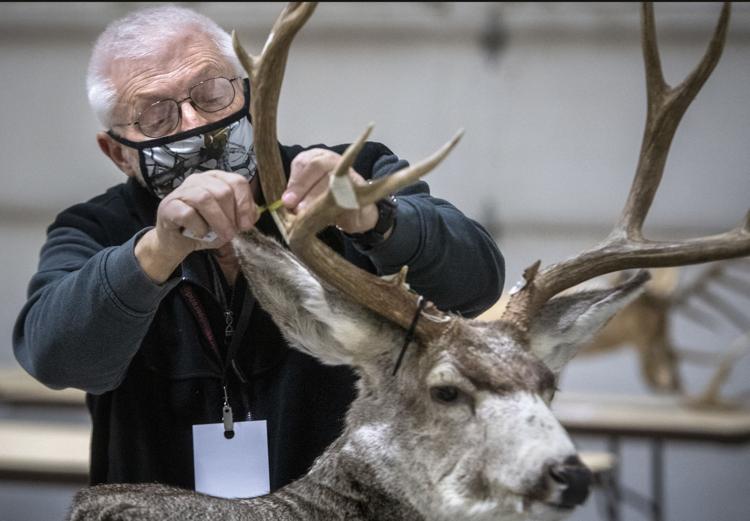 Swim meet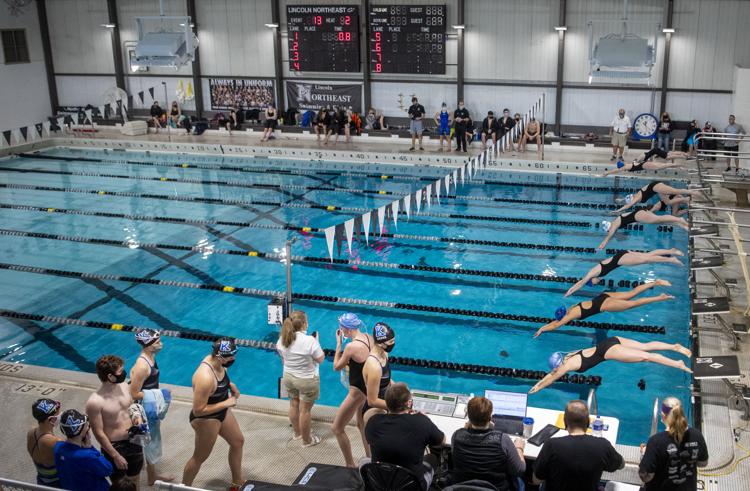 Reach the writer at 402-473-7244 or kwolgamott@journalstar.com. On Twitter @KentWolgamott