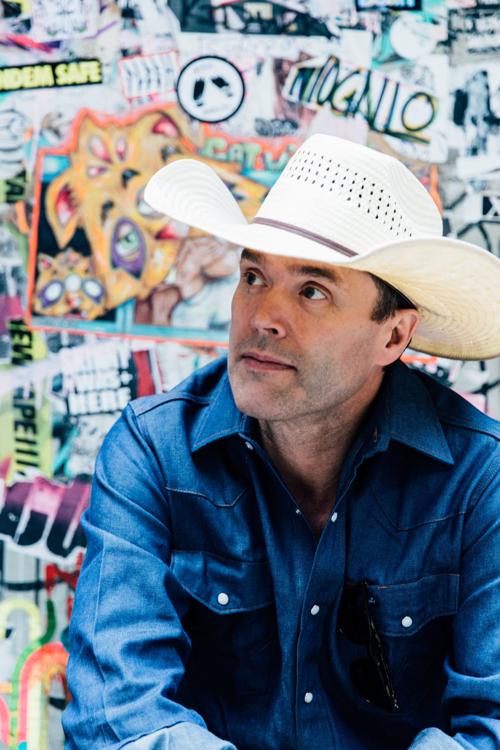 Musical
"Irving Berlin's White Christmas," 7:30 p.m. Monday, Tuesday, Wednesday, Lied Center for Performing Arts. Adapted from the 1954 movie, this holiday-themed musical tells the story of a song and dance team putting on a show in a magical Vermont inn and falling for a stunning sister act in the process. It's full of classic Berlin songs, including the title cut, dancing and plenty of snow. Tickets are $29.50 to $79 and are available at the Lied box office, liedcenter.org and by phone at 402-472-4747.
Music
Corb Lund with Bucka Ruse, Sack of Lions, 8 p.m. Friday, Bourbon Theatre. A descendant of ranchers and rodeo riders, Corb Lund is one of Canada's most respected roots music artists. He's been making his raw, smartly written country/Americana with his band, the Hurtin' Albertans for close to two decades. He's out on the road behind his new EP "Cover Your Tracks," that features a song with another Canadian roots legend, Ian Tyson. This should be a good one.
The Days of Disorder Tour with Powerman 5000, (Hed) p.e., Adema, Blacklist Regulars, The Rewind, Broken Skulls, 6 p.m. Wednesday, The Royal Grove. Powerman 5000 has been creating industrial metal with a distinct sci-fi spin for three decades. Led throughout by Michael Cummings, aka Spider One, aka Rob Zombie's younger brother, Powerman 5000 rolls back into Lincoln headlining a tour that also features veteran L.A. "rapcore" outfit (Hed) p.e., nu metallists Adema and hard rockers Blacklist Regulars.
Chris O'Leary Band, 6 p.m. Wednesday, Zoo Bar. For six years, Chris O' Leary was the lead singer of Levon Helm's band The Barnburners. He's appeared on stage with the likes of The Fabulous Thunderbirds, Jeff Healey, Albert Lee and the great bluesman James Cotton. O'Leary will bring his band to the Zoo Wednesday for an evening of blues.
Zoolarious, featuring Robert Baril and Sam Rager, 8 p.m., Sunday, Zoo Bar. Baril has released two highly acclaimed albums -- "Sex and Politics" and "TMI" -- and is currently topping the iTunes/Apple comedy chart. He brings with and clever twists on everyday observations. Baril will share the Zoolarious stage with Sam Rager, who was selected one of LaughFest's 2019 Best of the Midwest comics. Last January, she released her debut album, "Trigger Warning."
Pigeons Playing Ping Pong with LeSpecial, 8 p.m. Thursday, Bourbon Theatre. Funk jam band Pigeons Playing Ping Pong just finished a short, Halloween tout it called "Stop Making Cake" that combined its takes on music by the Talking Heads and Cake and before that did battle with their fellow travelers Here Comes The Mummies. Who knows exactly what they'll be bringing to the Bourbon Thursday, but it'll be offbeat, funky fun.
Tickets On Sale
Tickets go on sale at 10 a.m. Friday for Cher's May 20 Pinnacle Bank Arena concert. The seemingly ageless pop diva will be joined by Nile Rodgers and Chic on her return to PBA. Tickets are are $39.95 to $179.95 and will be available at ticketmaster.com and at 800-745-3000. Tickets will also be available at the arena ticket office beginning Nov. 11.
Stay up-to-date on what's happening
Receive the latest in local entertainment news in your inbox weekly!