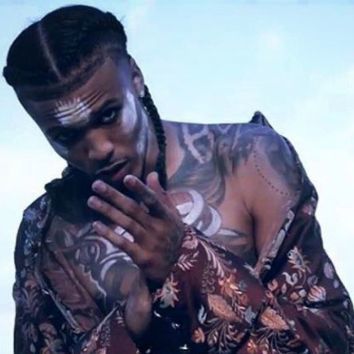 Music
Ward Davis with Clint Park and Pony Creek, 7 p.m. Friday, The Royal Grove. Ward Davis is a songwriter who's had his big hook-filled songs recorded by Merle Haggard and Willie Nelson, Tracy Adkins and Wade Hayes, who's turned into a fine country artist and singer himself. He's back in Lincoln for the first time in years. Look for him to channel Waylon Jennings and other outlaws at the Grove Friday.
August Alsina, 8 p.m. Friday, Bourbon Theatre. Last month, Hip-hop/R&B hitmaker August Alsina was recently hospitalized after losing his ability to walk, forcing him to cancel some shows, including an appearance at New Orleans' Essence Festival. He's recovered enough to be coming to Lincoln for a Friday Bourbon show, where he'll be delivering alternative R&B numbers like "Hell on Earth," "Hip Hop" and "Drugs."
The Derailers, 5 p.m. Sunday, Zoo Bar. It's been a few years since The Derailers played Lincoln. So the Texas outfit is making the 800-mile drive from Austin to bring its distinctive combination of '60s rock n' roll and Bakersfield country to the Zoo Bar. And it will be, as always, a homecoming show for piano pounder Sweet Basil McJagger.
Black Flag with The Linecutters, 7 p.m. Tuesday, The Royal Grove. Black Flag first played Lincoln 40 years ago at The Drumstick. The Southern California  punk legends are back at the Grove Tuesday with a lineup anchored by Greg Ginn, the band's founder, guitarist, primary songwriter and only member which has been in the Flag through its many incarnations.