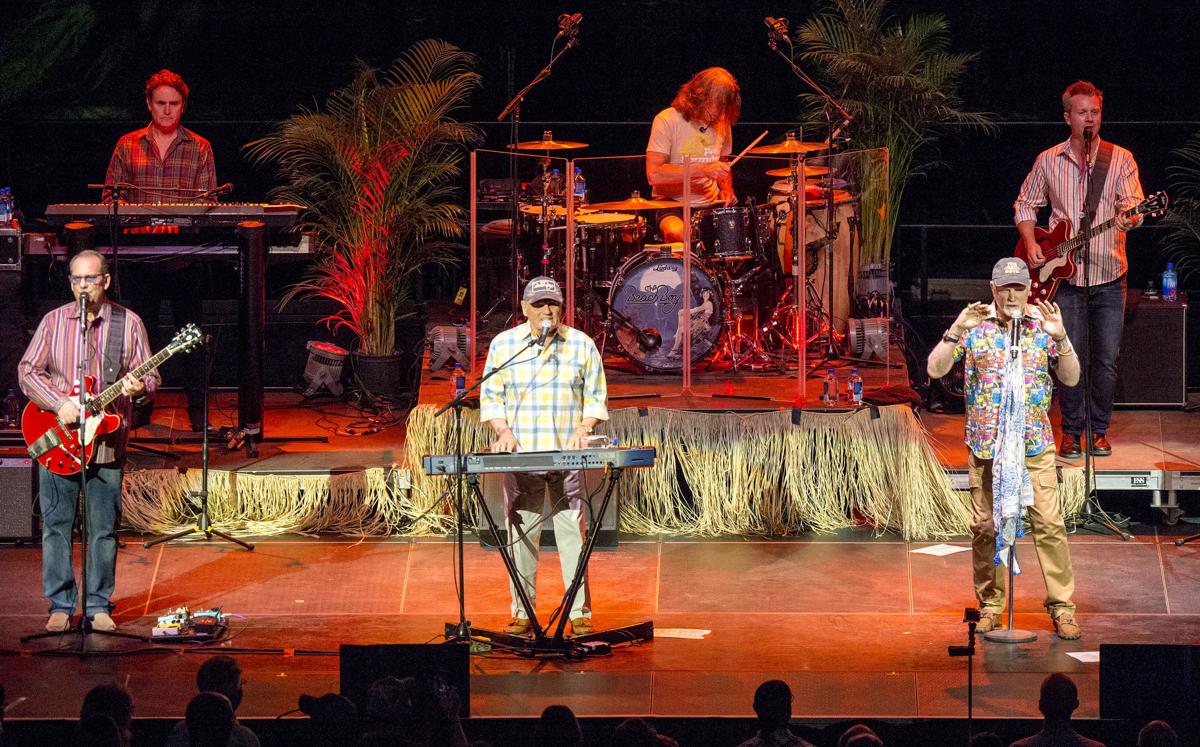 The Beach Boys will play Pinewood Bowl as scheduled Aug. 2 in what will be the first major concert held in Lincoln since the coronavirus shutdown in March.
"We're very excited that after a good deal of work with the Health Department and Beach Boys management, we're able to host this at Pinewood," said Tom Lorenz, general manager of ASM-Lincoln. "It's unique in this environment to see high-quality live events."
In fact, the Beach Boys' Pinewood appearance will be one of the first concerts to take place anywhere in the country in nearly five months.
"For a major touring act, this will be the first, certainly in the Midwest," Lorenz said. "We don't know of others, but there could be some scheduled in other locations."
The concert will be set up under a plan approved by the Lincoln-Lancaster County Health Department that reduces capacity at the Pioneers Park amphitheater from 4,800 to 2,970 by spreading out the seating to meet social distancing requirements.
It will be conducted under ASM Global's "Venue Shield," a set of best practices for safe preparation, cleaning, sanitizing and operating an event.
Among those practices will be increasing the number of entrances from the two that have been used at the site in the last couple years, the placement of hand sanitizer around the venue, and bringing in extra portable restrooms to allow for continuous sanitizing.
Patrons will be required to wear masks.
"One of the clearest messages we got from the Health Department is that one of the best things we can do is require masks," Lorenz said. "All our staff will be in masks and we are requiring patrons to wear them as well."
The concert will also be 100% seated, with no standing at the edge of the stage permitted. That will eliminate the possibility of people being crushed against the stage by mask-free concertgoers as occurred last month at a pair of country shows in Tennessee.
Those who have purchased tickets for the Beach Boys show will be seated in approximately the same area as they originally chose from the venue map, Lorenz said. Those who have to be moved because of the new layout will have their seating upgraded.
America, which was slated to open, chose not to be on the bill. Because of that, limited refunds for purchased tickets will be available. Ticket refund requests can be made by emailing boxoffice@pinnaclebankarena.com. Refund requests must be submitted before July 20.
Advance tickets can be purchased at ticketmaster.com. Tickets also will be available at the Pinewood Bowl box office three hours before the 7:30 p.m. show.
"Whether it sells out remains to be seen," Lorenz said. "We want people to know that it will be their regular show, with the big video component, presented in the bowl that's been set up so they'll feel comfortable and safe."
Photos: Lincoln during the pandemic
Reach the writer at 402-473-7244 or kwolgamott@journalstar.com. On Twitter @KentWolgamott